Legacy Emanuel Internal Medicine Residency Program
Program Director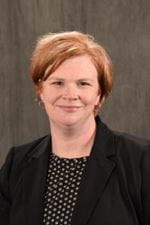 Dr. Paula Folger is originally from Nebraska where she earned her Bachelor of Science in Chemistry at Midland Lutheran College and completed medical school at the University of Nebraska Medical Center, graduating in 2004. She completed her Internal Medicine Residency training at Legacy Health and served as Chief Medical Resident from 2008-09. Dr. Folger immediately moved on to a Geriatric Fellowship with Oregon Health and Science University, which she completed in 2009. After her fellowship, Dr. Folger returned to Legacy as a Long-Term Care Geriatrician and has worked as Medical Director for several Post-Acute Rehab Facilitates in additional to her a small geriatric primary care practice. Dr. Folger was an Associated Program Director with the IM Residency Program for eight years before becoming Program Director in 2020.

Dr. Folger's clinical and teaching interests include care transitions and health care systems, with a focus on geriatric care. Having trained at Legacy and been a member of the program leadership for nearly a decade, she is proud to carry on the traditions of Legacy's Internal Medicine Residency—specifically a focus of academic excellence and compassionate care for our patients, all while being part of the true family that is our graduate medical education program.

Outside of work, Dr. Folger enjoys spending time with her family, including chauffering two unrurely boys to too many activities, chasing her black lab pup off the playgrounds at the local dog park, exploring the outdoors here in the Pacific Northwest and beyond.
Associate Program Directors
Stephen Evans, DO
Clinic Competency Chair, Evaluations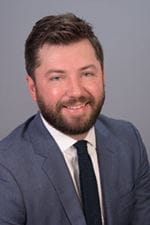 Dr. Stephen Evansis originally from Ohio. He earned his Bachelor of Science in Biology from Vassar College in New York State in 2008 and attended medical school at Ohio University Heritage College of Osteopathic Medicine. Dr. Evans completed his Internal Medicine Residency training at University of Cincinnati where he also served as Chief Medical Resident from 2015-2016. Immediately after Dr. Evans relocated to Portland, Oregon to begin working as a hospitalist for Legacy Health and was appointed Associate Program Director in 2020. He serves as the Chair for the Clinical Competency Committee. Dr. Evans's clinical and teaching interest include clinical reasoning, feedback and assessment, educational psychology, and motivational interviewing. Outside of work Dr. Evans is a sports fan and enjoys woodworking and automotive restoration.
Heather Fox, MD
Scholarship, Faculty Development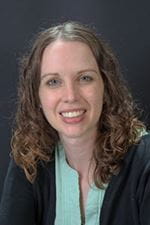 Dr. Heather Fox
is originally from Meridian, Idaho. She earned her Bachelor of Science degree in Neuroscience with a Minor in Mathematics (summa cum laude) from Washington State University in 2009. Dr. Fox attended medical school at the University of Washington and completed her Internal Medicine Residency training at Legacy Health in 2016. Immediately after residency, Dr. Fox became a hospitalist at Legacy and maintained a strong presence in the internal medicine residency program by developing resident curriculum, leading faculty development sessions, serving as a faculty advisor, and engaging in the Program Evaluation Committee and Clinical Competency Committee. She completed the Educational Scholars Program at Oregon Health Science University in 2019 to further her development as a clinical educator.
Dr. Fox became an Associate Program Director for medical students, scholarship and faculty development in 2020. Her interests include teaching residents and faculty how to properly assess clinical reasoning, develop illness scripts, and giving effective feedback. Outside of the residency program, Dr. Fox is a clinical assistant professor at both the Elson S. Floyd College of Medicine at Washington State University and Western University of Health Sciences. Dr. Fox is married to fellow Legacy hospitalist Mike Fox, D.O., whom she met during her undergraduate education. In her free time she enjoys enjoys spending time with her family, hiking in the beautiful PNW, and cooking and baking.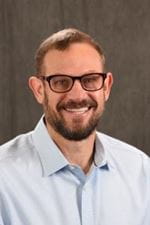 Dr. Lenny Mankin Dr. Lenny Mankin is originally from Los Angeles, California. He earned a Bachelor of Science at UCLA and went on to complete his MD at Dartmouth, in New Hampshire. He then returned to California to complete Internal Medicine Residency at UCLA/Olive View. Dr. Mankin was the Chief Medical Resident of Internal Medicine and then became an Associate Professor at UCLA. He worked in both the inpatient and outpatient setting for ten years at UCLA before moving to Portland, Oregon. In Portland, worked primarily in outpatient internal medicine and taught at OHSU as an Associate Professor. He began at Legacy Health in 2007, when he became an Associate Program Director of the Internal Medicine Residency Program at Good Samaritan and Emanuel Hospitals.

His academic interests include hypertension, hyperlipidemia and diabetes. He is a Fellow of the American College of Physicians and presents nationally on these topics. His residency interests include evidence-based teaching, outpatient medicine education and resident well-being. Outside of work, Dr. Mankin is a trivia guru. He competes locally and hosts trivia night at the Oregon Chapter of the American College of Physicians. In addition, Dr. Mankin enjoys playing soccer, exploring the outdoors and spending time with his family.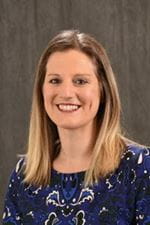 Dr. Karen Weis was born in Newark, New Jersey and raised in Santee (San Diego), California. She earned her bachelor's degree at the University of California, at Berkeley, in Molecular and Cell Biology, and went on to receive her medical degree at Western University College of Osteopathic Medicine of the Pacific in Pomona, California. She relocated to the great Pacific Northwest in 2010 to complete her residency in Internal Medicine here at Legacy Emanuel and Good Samaritan Medical Centers. Dr. Weis joined the hospitalist teaching faculty in 2014. With Dr. Gurpreet Dhaliwal, she published a Clinical Problem Solving case she had in residency in the New England Journal of Medicine.

Dr. Weis became an Associate Program Director in 2019 and continues working hard to revamp the resident educational curriculum amidst the effects of the pandemic. Dr. Weis coordinates the subspecialty rotations and electives, is the preceptor for the Evidence-Based Medicine (EBM) elective, and is the faculty lead for resident journal club. Dr. Weis' clinical and teaching interests extend beyond curricular development and include motivational interviewing and communication, addiction medicine, end-of-life care, and the well-being of residents and peers. Outside the hospital and office, she fills her time hiking, camping, going rogue with recipes, sending inspirational pages and texts, binging Netflix, and napping. Dr. Weis enjoys raising her rambunctious children with her husband in the beauty of Portland and all this great region has to offer.
Core and Program Faculty
Allison Abraham, DO
Wellness and Social Determinants of Health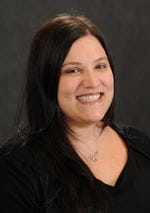 Dr. Abraham completed her Internal Medicine Residency at Legacy Emanuel and Good Samaritan Hospitals in 2013 followed by a chief residency year. She has since been a part of the hospitalist group here and joined the core faculty in 2019 and focuses on projects related to resident and faculty wellness, social determinants of health and health disparities, and diversity, equity, and inclusion. She is the editor of "Lanes to Justice," a twice monthly antiracist education and action newsletter sent to Legacy residents, faculty, and staff. Clinical interests include substance use disorders, end-of-life care, addressing health disparities, and global health. Outside the hospital, Dr. Abraham enjoys photography, traveling the world, binging a good documentary, music, and spending time with family and friends.



Amy Anderton, MD
Quality Improvement and Patient Safety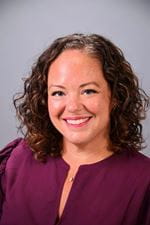 Dr. Anderton has been with Legacy as a hospitalist since 2019. She graduated medical school from Oregon Health and Sciences University. She was chief resident for quality and patient safety at UC Davis and the Sacramento VA after finishing residency at UC Davis. Her clinical and teaching interest include systems of health care delivery, and how we can use them to actually improve the care provided. Outside of medicine, she enjoys spending time with her a sweet 7 year old black lab mix named Mae. She loves doing waterfall hikes in the gorge and exploring the Oregon coast, and connecting with my family.





James Borden, MD
Site Director, Legacy Good Sam Residency Clinic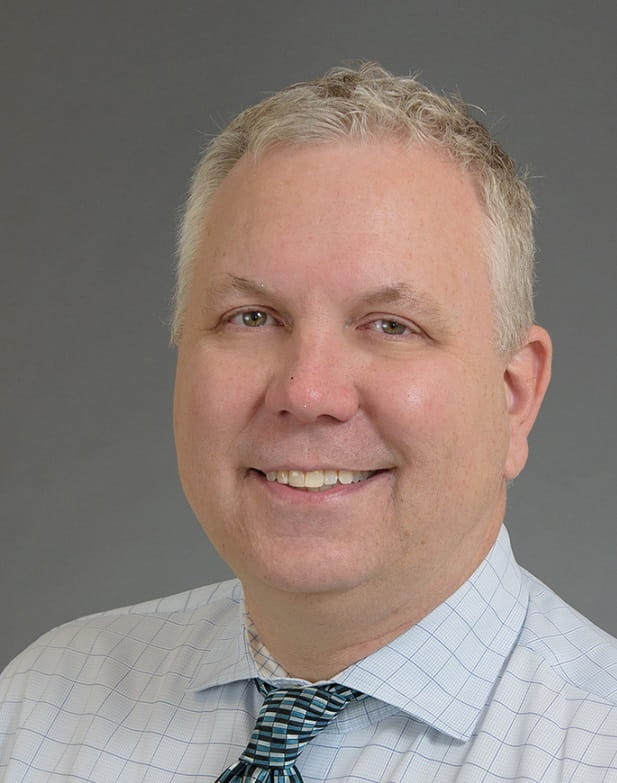 Dr. Borden came here to Portland to train in 1990 and never left! He comes from the private practice world, but has been here at Legacy almost 8 years. He see patients, and is site director of Legacy Good Sam IM clinic- one of our resident continuity sites. Dr. Borden precepts in the resident clinic, as well as run two peer review clinics and serve as chief medical officer of a rural needs hospital in the Columbia Gorge. In his free time he golfs, and has recently become a yoga devotee. He loves travel and Portland's food scene, and seeing live music as well. He has two nearly grown children and a wife who does professional embroidery and upholstery.


Megan Cahn, PhD
Quality and Scholarship, Legacy Research Institute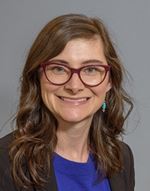 Dr. Cahn's research focuses on health equity particularly in the fields of behavioral health and sexual and reproductive health. Her primary current work involves developing mechanisms to integrate social care screening, referral, and services into the healthcare environment. In her spare time you can find her perfecting her English cottage garden, dancing to pop music, planning her next adventure, or reading British murder mysteries. She lives in Portland with her husband, two young kiddos, and a bunch of chickens.
Darcy Deering, MD
Director of Outpatient Clinic Experience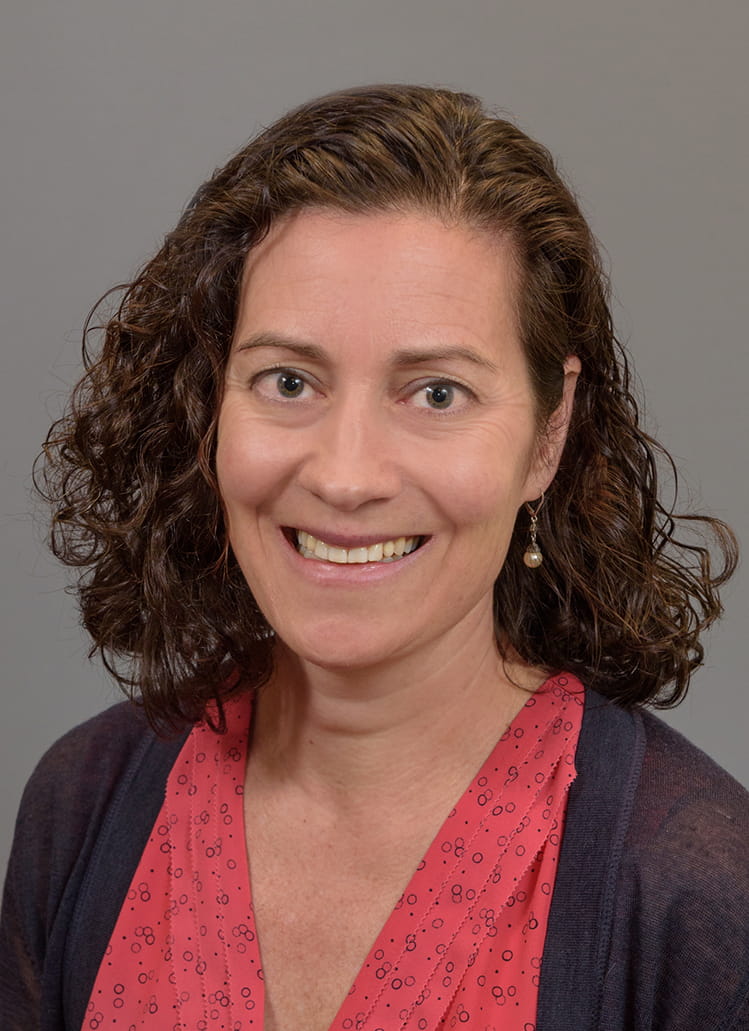 Dr. Deering grew up in Portland, Oregon. She attended University of Washington for undergraduate studies and Oregon Health Sciences University for medical school. She completed her Internal Medicine residency at Legacy Health and served as Chief Resident before joining the teaching hospitalist program. After 7 years of hospital medicine, Dr Deering transitioned to outpatient primary care where she has practiced or the past 16 years. She continues to work as teaching faculty in the resident clinic and as clinic coordinator with a goal to advance resident education and continuity in the outpatient setting. Outside of work she enjoys spending time with family, running , cycling, cooking and working in the garden.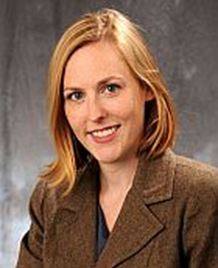 Dr. Dempster is originally from Little Rock, Arkansas and attended University of Arkansas for Medical Sciences for medical school. She completed her intern year at University of Vermont before following her husband to LSU-Shreveport to complete IM residency and serve as Chief Resident. They moved to Portland in 2008, where she worked as a Legacy teaching hospitalist for five years before changing her focus to outpatient IM. Dr. Dempster has served in the outpatient teaching faculty role for nine years and as a co-clerkship coordinator for our inpatient IM clerkship for eleven years. When not at work she enjoy spending time with her family, cooking, beekeeping and bicycle riding.




Lauren Noll, MD
Medical Student Educator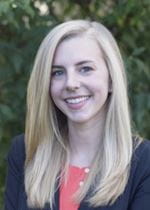 Dr. Lauren Noll was raised in Wilsonville, a native Oregonian. She attended OHSU for medical school and completed her Internal Medicine Residency at the University of Washington, during which she was selected to be part of the Clinician Educator training pathway. She returned after graduation in 2020 to join Legacy Health as a hospitalist. Dr. Noll's clinical and teaching interests include clinical reasoning, inpatient diabetes management and cirrhosis. Outside of work, you can find her traveling the world or at home curled up with her cat, a puzzle and a good book.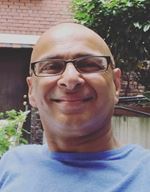 Dr. Shah went to medical school at the University of Dhaka and did IM residency at Faulkner Hospital in Boston, MA . Following residency he worked as a primary care IM physician and later hositalist in Upstate New York. He moved to Portland in 2005, and has been a part of the residency faculty for the past several years. Dr. Shah leads our clinic reasoning curriculum for our residents and medical students.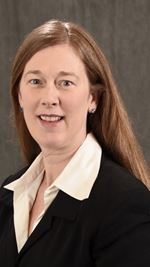 Dr. Laura Vander Werff , MD, FCCM is a right handed Taurus that is originally from the Kool Aid capital of the world, Hastings, Nebraska. She moved out west to attend Lewis and Clark College for 8 years where she spent half of her time overseas focusing on international public health concerns. After much thought she decided to go to medical school at the University of Nebraska Medical Center to pursue a more prominent role within in public health. Much to her surprise she loved the hospital, diagnostic dilemmas, working in teams and particularly the Intensive care unit. Missing the Pacific Northwest rain she returned to Legacy and Oregon Health Science University for Internal medicine residency and Critical Care fellowship. Laura has served in many administrative, clinical and research roles over her career at Legacy, but currently she focuses on ICU education and clinical work. Though she loves her work, her priorities remain two crazy wonderful kids, a supportive family, a handful of wicked smart friends and maintaining a good work / life balance with daily exercise, good food, lots of laughter and travel.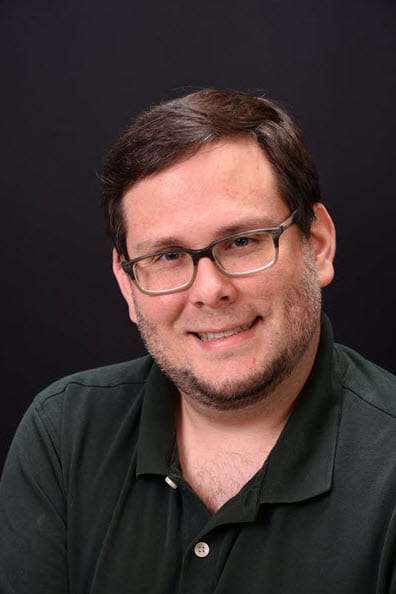 Dr. Westbrook is a licensed psychologist and works as an integrated behavioral health clinician at Legacy Emanuel's Internal Medicine Clinic. He works with patients on issues related to mental health and substance use conditions, as well as health behaviors that contribute to chronic medical illnesses such as stress management, diet, sleep, and exercise. Dr. Westbrook enjoys working as a generalist, meeting with people of all backgrounds dealing with a wide variety of issues. His clinical interests include grief, trauma, mood disorders, anxiety disorders, caregiver stress, ADHD, insomnia, and gender identity concerns. Dr. Westbrook received his undergraduate degree in psychology at Calvin College in Grand Rapids, Michigan. He earned his Ph.D. in clinical psychology from Fuller Theological Seminary's School of Psychology in Pasadena, California. Dr. Westbrook completed his internship and post-doctoral residency at Chehalem Youth and Family Services in Newberg, Oregon He enjoys reading and watching stories, spending time with family and friends, and exploring Portland's food scene with his wife.



Julie Yeggy, MD
Site Director, Legacy Emanuel Residency Clinic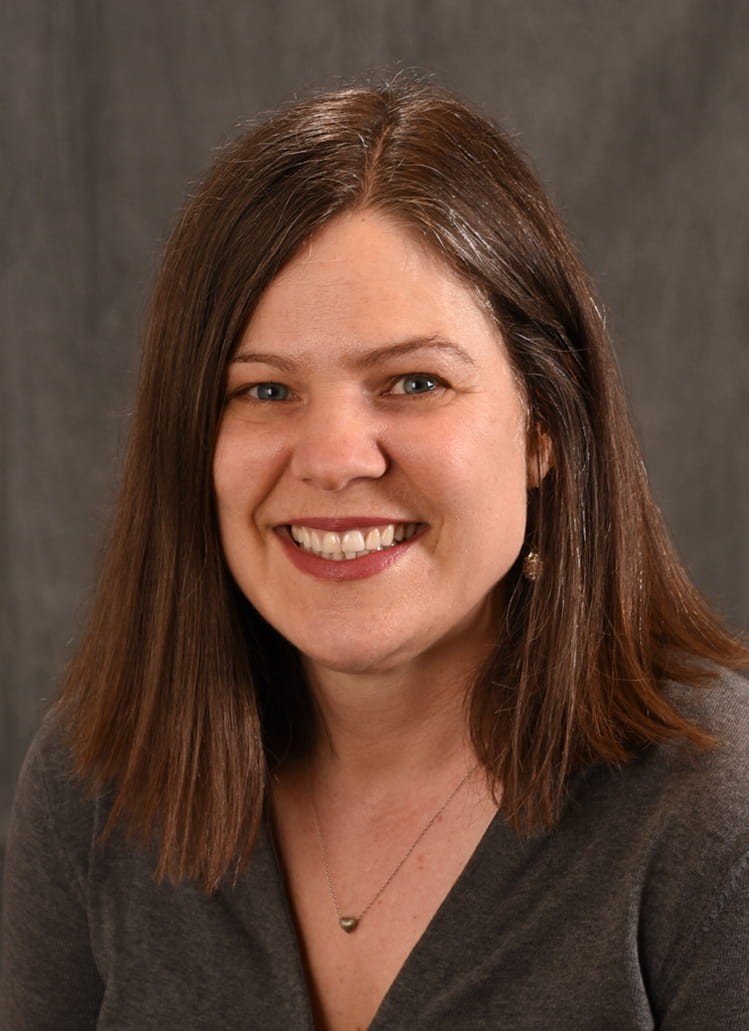 Dr. Yeggy went to UC-San Fransciso for medical school and residency and joined Legacy straight from her Primary Care Residency at UCSF, initially doing both inpatient and outpatient work. As a women in primary care she has become "an expert" on women's health and enjoy imparting that knowledge to residents. Over the past several years Dr. Yeggy has taken on the role of Regional Medical Director for the primary care clinics in the Mt Hood and Emanuel regions. She reports: "My husband and I have 4 children but will soon be empty nesters, except for everyone's favorite family member, our dog Otis. You may see me knitting at meetings (I learned during lectures in medical school). I exercise regularly because it is good for me but love reading and have set a goal to read 60 books this year. I also enjoy traveling, mostly with my adventurous children."