Legacy Emanuel Internal Medicine Residency Program
Meet our leaders, faculty & residents
Program Director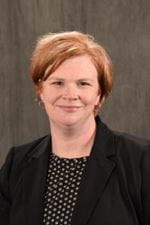 Dr. Paula Folger is originally from Nebraska where she earned her Bachelor of Science in Chemistry at Midland Lutheran College and completed medical school at the University of Nebraska Medical Center, graduating in 2004. She completed her Internal Medicine Residency training at Legacy Health and served as Chief Medical Resident from 2008-09. Dr. Folger immediately moved on to a Geriatric Fellowship with Oregon Health and Science University, which she completed in 2009. After her fellowship, Dr. Folger returned to Legacy as a Long-Term Care Geriatrician and has worked as Medical Director for several Post-Acute Rehab Facilitates in additional to her a small geriatric primary care practice. Dr. Folger was an Associated Program Director with the IM Residency Program for eight years before becoming Program Director in 2020.
Dr. Folger's clinic and teaching interests include care transitions and health care systems, with a focus on geriatric care. Dr. Folger is thrilled to be stepping into the role of program director. Having trained at Legacy and been a member of the program leadership for nearly a decade, she is proud to carry on the traditions of Legacy's Internal Medicine Residency—specifically a focus of academic excellence and compassionate care for our patients, all while being part of the true family that is our graduate medical education program. She is excited to innovate in patient care and is eager to continue advancing our teaching in telehealth, population management and primary care (several of her passions). Most importantly, she is delighted to continue to collaborate with our amazing team of faculty that work inside and outside the hospitals!
Outside of work, Dr. Folger enjoys spending time with her family, including two rambunctious boys, exploring the outdoors here in the Pacific Northwest and beyond. Her new quarantine goal is to master all virtual meeting platforms before she becomes an embarrassment to her children, as well as to picnic her way through all the parks of Portland.
Associate Program Directors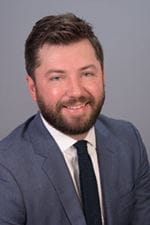 Dr. Stephen Evans is originally from Ohio. He earned his Bachelor of Science in Biology from Vassar College in New York State in 2008 and attended medical school at Ohio University Heritage College of Osteopathic Medicine. Dr. Evans completed his Internal Medicine Residency training at University of Cincinnati where he also served as Chief Medical Resident from 2015-2016. Immediately after Dr. Evans relocated to Portland, Oregon to begin working as a hospitalist for Legacy Health and was appointed Associate Program Director in 2020. Dr. Evans's clinical and teaching interest include clinical reasoning, high-value care and cardiac pathophysiology. Outside of work Dr. Evans is a sports fan and enjoys woodworking and automotive restoration.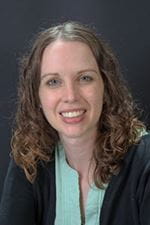 Dr. Heather Fox
is originally from Meridian, Idaho. She earned her Bachelor of Science degree in Neuroscience with a Minor in Mathematics (summa cum laude) from Washington State University in 2009. Dr. Fox attended medical school at the University of Washington and completed her Internal Medicine Residency training at Legacy Health in 2016. Immediately after residency, Dr. Fox became a hospitalist at Legacy and maintained a strong presence in the internal medicine residency program by developing resident curriculum, leading faculty development sessions, serving as a faculty advisor, and engaging in the Program Evaluation Committee and Clinical Competency Committee. She also completed the Educational Scholars Program at Oregon Health Science University in 2019 to further her development as a clinical educator.
Dr. Fox became an Associate Program Director for medical students, scholarship and faculty development in 2020. Her interests include teaching residents and faculty how to properly assess clinical reasoning, develop illness scripts, and give effective feedback. Outside of the residency program, Dr. Fox is a clinical assistant professor at both the Elson S. Floyd College of Medicine at Washington State University and Western University of Health Sciences.
Dr. Fox is married to fellow Legacy hospitalist Mike Fox, D.O., whom she met during her undergraduate education. She became a mom in 2020 to her daughter Hailey and enjoys spending time with her family, hiking in the beautiful PNW, and cooking and baking.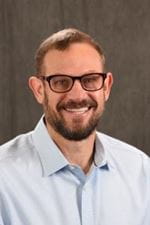 Dr. Lenny Mankin
is originally from Los Angeles, California. He earned a Bachelor of Science at UCLA and went on to complete his MD at Dartmouth, in New Hampshire. He then returned to California to complete Internal Medicine Residency at UCLA/Olive View. Dr. Mankin was the Chief Medical Resident of Internal Medicine and then became an Associate Professor at UCLA. He worked in both the inpatient and outpatient setting for ten years at UCLA before moving to Portland, Oregon. In Portland, worked primarily in outpatient internal medicine and taught at OHSU as an Associate Professor. He began at Legacy Health in 2007, when he became an Associate Program Director of the Internal Medicine Residency Program at Good Samaritan and Emanuel Hospitals. His academic interests include hypertension, hyperlipidemia and diabetes. He is a Fellow of the American College of Physicians and presents nationally on these topics. His residency interests include evidence based teaching, outpatient medicine education and resident well-being. Outside of work, Dr. Mankin is a trivia guru. He competes locally and also hosts trivia night at the Oregon Chapter of the American College of Physicians. In addition, Dr. Mankin enjoys playing soccer, exploring the outdoors and spending time with his family.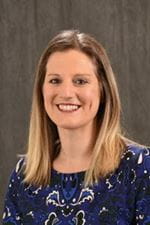 Dr. Karen Weis was born in Newark, New Jersey and raised in San Diego, California. She earned her bachelor's degree at the University of California, at Berkeley, in Molecular and Cell Biology, and went on to receive her medical degree at Western University College of Osteopathic Medicine of the Pacific in Pomona, California. She relocated to the great Pacific Northwest in 2010 to complete her residency in Internal Medicine here at Legacy Emanuel and Good Samaritan Medical Centers. She was a chief medical resident with Dr. Elizabeth Estabrook, and joined the hospitalist teaching faculty in 2014. With Dr. Gilden, she published a Clinical Problem Solving case she had in residency in the New England Journal of Medicine. She became an Associate Program Director in 2019 and is working hard to revamp the resident educational curriculum across the board. Dr. Weis manages the subspecialty rotations and electives, is the preceptor for the Evidence Based Medicine (EBM) elective, and is the faculty lead for resident journal club. Her clinical and teaching interests extend beyond curricular development and include motivational interviewing and communication, end-of-life care, and well-being of residents and peers. Outside the hospital and office, she fills her time hiking, camping, going rogue with recipes, sending inspirational pages and texts, spending time with her colleagues and napping. She enjoys raising her family with her husband in the beauty of Portland and all this great region has to offer.
Current faculty & residents
We have a diverse group of faculty and residents who are committed to excellence in practice of medicine, collegiality and strong work ethic. The residents are a close knit supportive group who spend time together inside and outside of the hospital. Portland, Oregon attracts those seeking the great outdoors, outstanding food and a wide variety of arts and culture.