Legacy Health Partners - News & Updates
Delivering value and improving health
Quality Corner: Resources to help you care for patients with diabetes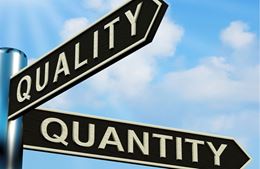 Health care providers play a major role in helping patients manage diabetes as an essential part of their overall health. As a member of Legacy Health Partners, you have access to several resources and services to help you care for your patients with diabetes.
Legacy Diabetes and Nutrition Services
Providers may refer patients to Legacy Diabetes and Nutrition Services, which supports patients through comprehensive medical nutrition therapy and diabetes education provided by Certified Diabetes Care and Education Specialists.
What are Certified Diabetes Care and Education Specialists (CDCES)?
CDCES (previously known as CDEs) are mid-level health care providers with training and specialization in caring for patients with diabetes, prediabetes and cardiometabolic conditions. CDCES help patients achieve behavior change goals and improved health outcomes through Diabetes Self-management Education and Support (DSMES). CDCES utilize a holistic, patient-centered, model of care taking into account an individual's background, culture, environment, access to resources and belief system. Areas of expertise include:
Blood glucose monitoring
Medication management
Meal planning and nutrition (Dietitian CDCES can provide Medical Nutrition Therapy)
Diabetes technology (Pumps, Continuous Glucose Monitoring, Meters)
Proper insulin storage and administration
Management of specialist appointments
Lifestyle change (physical activity, stress management, coping skills)
Assistance with access to cost-saving programs
Why refer to a CDCES?
Diabetes Care and Education Specialists help to reduce overall health care expenditures, improve performance measures and quality improvement goals, provide optimal care at a lower cost, and elevate patient outcomes and health.
DSMES programs lower patient A1c levels on average by 1.7% and increase adoption of healthy behaviors.
Medicare and many private insurance providers cover 10 hours of DSMES during the 12 consecutive months after starting diabetes education, and two hours a calendar year thereafter.
Services provided by diabetes educators are eligible for third-party reimbursement, and many have additional Medical Nutrition Therapy benefits provided to them by dietitians.
Participation in DSMES services is independently associated with a lower frequency of all-cause hospital readmission within 30 days.
To refer your patient to a CDCES:
In EPIC: Type REF20 in "Add Order," choose Referral for Diabetic/Nutrition education, then choose Location and Number of Visits, complete the hard stop questions, then Accept and Sign.
Diabetes Prevention Programs
For patients with prediabetes or a history of gestational diabetes, we mentioned in LHP's March newsletter issue that providers may refer qualifying patients to Legacy Health's established Diabetes Prevention Program (DPP). Legacy's Diabetes Prevention Program is nationally recognized by the Centers for Disease Control and Prevention and supports patients through small group classes with Legacy dietitians and lifestyle coaches. In addition, patients with pre-diabetes covered by the Legacy Employee Health Plan will be contacted to enroll in a separate pre-diabetes program through Care Support Resources (CSR), or you may refer them to Legacy's Diabetes Prevention Program. Patients in the CSR program are connected with one of Legacy's certified health and wellness coaches for one-on-one support and collaboration on lifestyle modifications. Legacy Employee Health Plan members will receive increased benefits for enrolling in either the DPP or CSR programs. Click here for more details and how to refer to each program.
Legacy Health Partners Diabetes "Playbook"
LHP is excited to announce a new "playbook," which includes practical workflow tools and tip sheets, summaries of testing recommendations, and improvement strategies to help your primary care group adopt best practices and provide the most comprehensive diabetes care possible. It will be shared online with providers soon.
This fall, LHP is planning a diabetes-focused clinical collaboration event. Look for more details in the coming weeks.
If you have questions about any of the diabetes resources available to you for your patients, talk with your field operations adviser.