Legacy Health Partners - News & Updates
Delivering value and improving health
Legacy Health: The region's most five-star hospitals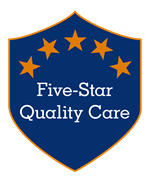 Coming out of the COVID-19 pandemic, Legacy Health achieved something that no other health system in the region can match. The federal government awarded three Legacy hospitals for delivering five-star quality care to our communities, giving Legacy the most high-quality hospitals of any system in the region.
Legacy Partner Solutions provides affordable consulting services for LHP medical practices
Legacy Partner Solutions—a portfolio of clinical and administrative support services—is moving Legacy Health Partners closer to meeting its network performance goals. We've now added an affordable option for in-person and virtual consulting services to assist your practice in quality and performance improvement efforts.
Quality Corner: Resources to help you care for patients with diabetes
Health care providers play a major role in helping patients manage diabetes as an essential part of their overall health. As a member of Legacy Health Partners, you have access to several resources and services to help you care for your patients with diabetes.
Announcements, deadlines, and reminders
E-prescribe update: Legacy aims for 100% adoption rate by Oct. 1
Legacy Health is getting closer to its goal of 100% e-prescribing, which is required for all providers by Oct. 1, 2021. The initiative has gained momentum over the last few years, and by the close of 2020, e-prescribing accounted for three quarters of all prescriptions written across Legacy. Thanks to early adopters, Legacy has been able to hone processes while building a strong foundation ready for expansion.
Legacy's member engagement program makes big strides 
As Legacy Health works to grow covered lives to 300,000 people by 2025, it has become clear that we need a proactive onboarding and engagement strategy. Legacy will become a top performer in patient access and experience through Population Health's new member engagement program. This program is designed to work with our health plan partners to deliver a cohesive and seamless onboarding process and provide access to Legacy Health Partners primary care clinics, including Legacy Medical Group as well as independent practices.
Updates to discharge recommendations in rehab notes
Please note the following change, to go into effect July 26.
What will change?
From the current Epic list of discharge recommendations available to rehab: "Skilled Nursing Facility (SNF)" will change to "High-Frequency Therapy" and "Home Health" will change to "Intermittent Frequency Services."
Why are we making this change?
Shifting from a location recommendation to a clinical service recommendation will allow for more flexibility with discharge planning and support care management, especially when discharge plans have to shift due to payor restrictions, social circumstances, or other factors. Additionally, as we focus on delivering value in health care, there are opportunities to provide greater intensity clinical services in the home and thereby manage the total cost of care.
How will this impact me?
It should not dramatically change your practice. As always, the care management and rehab teams will support you to find the most appropriate discharge plan for your patient.
If you have questions, please reach out to Nick Kashey, MD, interim Vice President, Population Health, and Medical Director, Legacy Health Partners.
Alcohol Use Disorder Treatment Learning Sessions
Join experts online Oct. 1, from 8 to 9:30 a.m. for a free learning session focused on increasing care teams' comfort, confidence, and expertise in treatment for alcohol use disorder and supporting equitable access to evidence-based treatment options. Several other free sessions will also be offered throughout 2021 and in early 2022. Providers seeking a one-time CME around medications for alcohol use disorder are encouraged to
register
for the Oct. 1 session. For those interested in expanded learning, four additional sessions are available – to be held Oct. 22 (online), Nov. 12 (online), Dec. 3 (in-person), and Jan. 14 (in-person).
Making headlines: Our providers in the news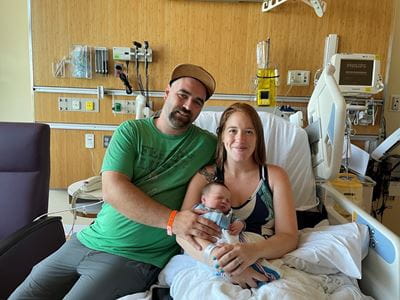 Legacy Health's new Family Birth Center at Randall Children's Hospital was open to families and unveiled to numerous media outlets earlier this month. Read coverage and check out the stunning photos from the Portland Business Journal.