Legacy Health Partners - News & Updates
Delivering value and improving health
Recognizing what we have achieved this year
Jenny Robinson, Executive Director, LHP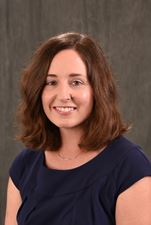 As we conclude another landmark year, I find that I have many more reasons to be grateful for the members of this network than I could have imagined even just one year ago.
Each practice, provider and team member contributed to the strength and value of our network in unique ways. Your dedication and ability to continue to make progress towards our mission despite the pressures that we have continued to face through this pandemic cannot be understated.




Here are a few achievements from 2021 that we all should take pride in:
• Our network is now responsible for managing the care of over 100,000 lives.
• 60 members attended three Clinical Collaboration events.
• Over 1,300 LHP patients were reached by direct outreach campaigns to help improve their health.
• You improved care for the management of diabetes by:
• Utilizing our new Diabetes Playbook available for download on the LHP Team Site.
• Coordinating with us to schedule patients overdue for diabetic eye exams.
• You took a leap forward with us into greater transparency in our performance reporting.
In closing, I'd like to recognize our board and committee members for their continued engagement and leadership of LHP. We wish our departing board and committee members below well and are grateful for the years of service that you generously gave to our network.
Joseph Frankhouse, M.D., Legacy Medical Group – LHP Board; Quality & Membership Committee
Beau Weill, M.D., Metropolitan Pediatrics – LHP Board
Michael Booker, M.D., Family Medical Group – Finance & Contracting Committee
Jim Borden, M.D., Legacy Medical Group – Finance & Contracting Committee
Mark Mantei, The Vancouver Clinic – Finance & Contracting Committee
Qian Liya Leng, M.D., Legacy Medical Group – Finance & Contracting Committee
Michelle Collier, M.D., Columbia Anesthesia Group – Quality & Membership Committee
Sharon Crowell, M.D., The Vancouver Clinic – Quality & Membership Committee
Teresa Dooling, The Oregon Clinic – Quality & Membership Committee; Clinical Collaboration & Performance Improvement Committee
Jordan Fry, Sellwood Medical Clinic – Quality & Membership Committee
Michelle Sang, M.D., Synergy Women's Health Care – Quality & Membership Committee
Fred Coleman, M.D., Legacy Medical Group – Clinical Collaboration & Performance Improvement Committee
Kristen Thomas, M.D., Legacy Medical Group – Clinical Collaboration & Performance Improvement Committee


Quality Corner: 2022 Clinical Integration program at a glance
We are so grateful for the unwavering care your practice and providers have continued to deliver to patients and the ways that we have continued to collaborate across our network this year. As the calendar year is coming to a close, we are pleased to announce the 2022 clinical integration program and we are highlighting a few updates in next year's program for you.
Legacy Member Engagement Program connects new patients with LHP providers
Legacy's new Member Engagement Program is here! New and unattributed patients in Legacy's value-based contracts are contacted by our new Member Engagement Program team to help them establish a primary care provider with an LHP practice. The purpose of the program is to create a seamless patient experience for those in value-based contracts, to improve access and to grow covered lives.
Open recruitment for our new medical director
Legacy Health Partners has begun the search for our next medical director. This is an exciting full-time opportunity for a self-directed leader who is passionate about our transition from fee-for service to value-based models. The role is blended administrative and clinical, and is well supported with analytics, quality improvement and outreach staff.
Please take a moment to read the full description to see if this is an opportunity that you or someone you know may be interested in.
While we are eager to onboard our next leader, it is essential that we find the right fit for this role. In an effort to ensure that a well-qualified, diverse candidate pool is received, we have not set a close date for recruitment. Any LHP provider who is interested is encouraged to apply.
Please reach out to our departing Medical Director, Nick Kashey with questions about the role. Dr. Kashey has been selected to serve as the Clinical Vice President, Population Health following nearly one year in the interim role. He will remain a close stakeholder and catalyst for LHP in his new role.
Monoclonal Ab treatment expanded to all LHP practices
LHP practices can now refer high-risk patients with COVID-19 for monoclonal Ab treatment at Legacy. Due to staffing constraints, MAb treatment to patients from our independent practices was not available initially. We have been working towards this expansion since we started treatment and are thrilled to now have the resources to be able to offer treatment to patients that you wish to refer to Legacy.
Announcements and Deadlines
Administrators, attest to practice measures by December 31 if you have not already done so. If you are having trouble opening the attestation form, contact your Field Operations Adviser and they can accept emailed responses.
Providers, complete a 2021 Provider Learning Module in E+ by December 31 to earn points toward your Clinical Integration score.
In early 2022, LHP will be sending reminder cards/passports to PacificSource patients with diabetes to help them track completion of their routine care throughout the year and patients can earn an incentive for completing these health activities.