Legacy Health Partners - News & Updates
Delivering value and improving health
Quality Corner: 2020 LHP Quality Award Winners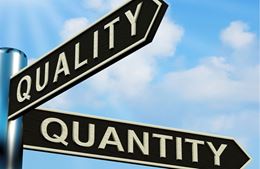 LHP is pleased to recognize Family Medical Group NE (FMGNE) as the winner of the 2020 LHP Quality Awards. Read the whole story for details about their work to close the gap during the COVID-19 pandemic for preventative care and flu vaccinations during a drive-through bingo event, and to view all the clinics who earned recognition for their focus on quality for their patients.
FMGNE collaborated with their Patient & Family Advisory Council to plan and execute the drive-through bingo event, while also utilizing student volunteers, assisted animal therapy dogs, clinicians, and registration staff. FMGNE scheduled 100 patients for the event and of the 96 patients who attended, 100% received their flu vaccines.
The drive-through bingo event also helped closed the following care gaps: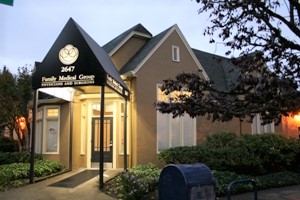 PHQ9: 51 were due for PHQ9 screening and 50 were completed (98%)

Falls Risk Assessment: 34 were due, 32 completed (94%)
Advance Directives: 20 needed, 4 resulted (20%)
Cholesterol Screening: 29 were due, 10 resulted (34.4%)
Colorectal Cancer Screening: 11 were due, 4 completed (36.36%)
Preventative Visit Appointments: 27 of the 45 scheduled (60%)
Pneumonia Vaccine Appointments: 2 of the 8 completed (25%)
Patients who completed their care gaps received raffle tickets for a $50 gift card. The bingo cards also provided staff with a wealth of data and follow-up opportunities, allowing for more targeted outreach.
Additional Highlights
LHP is also honored to recognize the following recipients for their focus on quality for their patients:
Social Determinants of Health
Hillsboro Pediatrics

implemented a Social Influences of Health (SIH) tool for CMAs and providers to ease the conversation regarding the impact of SIH on the overall health of the child. By tracking the SIH score, the care coordinator can follow up with the family and provide additional support in navigating the medical and community resources. This process strengthened the relationship of trust between the care team, patients, and their families.
Telehealth
Hillsboro Pediatrics

implemented telehealth throughout their clinic, including the services of their behavioral health providers. Telehealth provided flexibility to patients that might otherwise be unable to obtain behavioral health services due to underlying conditions or concerns related to transportation, ability to come into an office, or mental health concerns. Hillsboro Pediatrics can engage with these patients to offer referrals and services that might otherwise not be offered if transportation was a barrier.

Brave Care

implemented new technology to improve health, experience, and access to care. The tools included a COVID-19 symptom checker and triage, in-house patient appointment scheduling system and mobile app, contactless in-room check in, and a staff scheduling tool to improve clinic and staff efficiency. Additionally, Brave Care built and launched a telehealth platform with a live chat tool that allows parents to chat with care experts 24/7. They also deployed a mobile medical clinic that allows clinicians to bring care and vaccines directly to a patient's doorstep.
Access to Care
Pediatric Associates of the NW

increased their well child check (WCC) volumes to improve the key pediatric quality metrics, monitored through membership with the Children's Health Alliance and Foundation. Through a multifaceted approach, including collaboration with their medical home team, clinical staff, and an educational campaign, the clinics had an increase in WCCs for several age categories.
Clinic Operations
Broadway Medical Clinic

mobilized an offsite COVID-19 care clinic in adjacent parking lot. Patients reporting COVID-19 or flu-like symptoms were triaged by RNs for care at the outside respiratory clinic. Patients received a COVID-19 test when warranted to expedite the potential diagnosis of the virus. Patients with mild to moderate illness were seen at the outside clinic to reduce unnecessary utilization of emergency services. Patients with severe illness were evaluated at the outside clinic and triaged to emergency services for a higher level of care. Patients had same-day or next-day access to the mobile care clinic.
LHP is pleased to highlight the achievements of each winner and will continue to share quality principles and learnings across our network. Submitted improvement activities qualified for extra credit toward providers' clinical integration scores, resulting in additional financial incentive for the 2020 program year.
We will continue the LHP Quality Awards program this year and will accept 2021 improvement project applications in the fall. Practices can begin brainstorming improvement projects now to be ready to submit applications later this year. We thank each clinic for their dedication to quality, patient experience and cost of care and we are excited to celebrate these exceptional results and improvements in care.
Thank you for participating in the second annual LHP Quality Awards and for your continued commitment to demonstrating improved health