Legacy Salmon Creek Internal Medicine Residency Program
Legacy Salmon Creek Internal Medicine Residency Program
Meet the team
Dr. Craig Riley, Program Director
Dr. Craig Riley has spent his entire life in the Pacific NW, growing up on the Oregon Coast and earning his Bachelor of Science in Biochemistry with a Minor in Jazz Performance at Portland State University, followed by his MD at Oregon Health and Science University. He completed residency training at Providence Portland Medical Center, serving as Chief Resident from 2013-2014. Initial plans to apply to ID/Critical Care combined fellowships were redirected when he had three children during residency, his first son during his PGY2 year and then twin boys during his Chief year. He joined Vancouver Clinic as a Hospitalist in 2014, and went on to take a role as Medical Director of Primary Care in 2016.

Dr. Riley's educational interests include teaching about Choosing Wisely, deprescribing, transitioning (almost) everyone from warfarin to a DOAC, and evidence-based outpatient management of CHF. His scholarly interests are in novel primary care delivery models, population health, and furthering a Lean culture in healthcare. He is passionate about psychological safety in leadership, and believes the best decisions are made by diverse, inclusive, compassionate teams that seek collaborative solutions.

Dr. Riley serves in many clinical roles, as a Hospitalist at Legacy Salmon Creek and PeaceHealth Southwest Medical Centers, in the Vancouver Clinic Transitional Care Clinic, and as a Medical Director of local Skilled Nursing Facilities. He cites work diversity as his deterrent to burnout and most enjoys the team-based problem-solving he experiences in his leadership and educational roles. Outside of work he enjoys cooking, playing basketball, vacationing with his family, and playing various card games.
Dr. Sandra Law, Associate Program Director: Resident Assessment, Evaluation, & Compliance

Dr. Sandra Law is originally from Yangon, Myanmar. She moved to Oregon in 1989. She earned her Bachelor of Science degree in Microbiology and Minor in Chemistry from Oregon State University and completed Medical School at Oregon Health & Science University. She completed Internal Medicine Residency from Legacy Health in 2012. Since that time, Dr. Law has been working as hospitalist at Legacy Salmon Creek Hospital. She has been involved with medical student education since 2017. She is currently the medical student clerkship director at Legacy Salmon Creek Hospital. Her clinical and teaching interests include clinical reasoning, Telehealth, and system-based approach to health care. Outside of work, Dr. Law enjoys spending time with her family and friends as well as exploring the many hikes Pacific NW offer.



Dr. Sonam Kiwalkar, Associate Program Director: Didactic education, Curriculum, Evidence-based medicine
Dr. Kiwalkar earned her medical degree at Dr. D. Y. Patil Medical College in Pune, India. She completed her residency and chief residency in internal medicine at Rochester General Hospital in Rochester, New York. She completed her rheumatology fellowship at Oregon Health & Science University in Portland, Oregon. She is board certified in internal medicine and rheumatology. Apart practicing rheumatology at the Vancouver Clinic, she is pursuing a Masters in Education for Health Professionals at the Johns Hopkins University.
In her spare time, Dr. Kiwalkar loves cooking Indian food and hiking around the Pacific Northwest with her husband. She is a trained Indian classical dancer.



Dr. Jasmine Chowdhury, Associate Program Director: Wellness, Mentorship, and Advising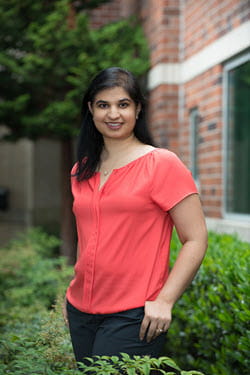 Dr. Chowdhury received her medical degree in 2001 from the Keck School of Medicine at USC. She completed both her internship and residency in Internal Medicine at UCLA San Fernando Valley Program.

Dr. Chowdhury believes healthcare is a partnership between the doctor and the patient. Her goal is to make sure that her patients have the right information to make good choices about their health and wellness.

Dr. Chowdhury is married with three children. She enjoys cooking, gardening, and hiking.


Dr. Sarah Assem, Core Faculty: Diversity, Equity, Inclusion and Social Determinants of Health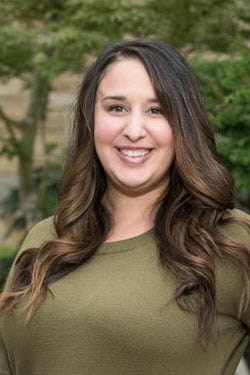 Dr. Sarah Assem is a native Arkansan and a University of Arkansas graduate earning a bachelor of science in biology in 2007. She went on to earn a medical degree in 2011 from the Ross University School of Medicine. She completed her internal medicine residency in 2015 at the UCLA-Kern Medical Center, serving as chief resident during her final year. Dr. Assem received the Department of Medicine's Chairman Award as well as the Community Service Award in 2015. Since then she practiced initially as a hospitalist physician at Peacehealth Southwest Medical Center and now an outpatient Internist at the Vancouver Clinic in her primary care practice. She serves as WSU Clinical Faculty and teaches medical students part-time.
Dr. Assem finds real joy teaching not only about medicine, but the importance of being a socially aware physician in the 21st century. Being a first generation Iranian-American is at the core of Dr. Assem's existence. Through her own struggles while growing up in a small town in Arkansas, and watching those of her parents, she has been an advocate for the equal treatment of minorities paying particular attention to BIPOC who have endured significant generational trauma for centuries. As the Diversity/Equity/Inclusion and Social Determinants of Health Core Faculty, Dr. Assem will be tasked with making sure residents and faculty are continuously looking towards DE&I and the SDH as a factor in decision making, patient care, and the building of relationships within the program and with the Vancouver community.



Dr. Nicholas Wysham, Core Faculty: Scholarship & Faculty Development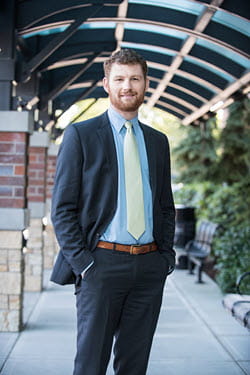 Dr. Nick Wysham grew up in Spokane, earned a BA in Philosophy at the College of William and Mary. He then returned to the Pacific NW earning his MD at University of Washington before internal medicine residency at Oregon Health and Science University. After an enjoyable year as a hospitalist at Legacy Meridian Park while his wife finished residency in Ob/Gyn, they moved to North Carolina where he finished his fellowship in pulmonary and critical care medicine at Duke University in 2016. At Duke he pursued focused training in clinic research at the Duke Clinic Research Institute, where he was honored to serve as chief fellow his final year. He also was part of the formation the Duke Learning Health Systems Training Program. There he learned quality improvement methods that relied on data systems to accelerate the development of clinical improvements and research.
Since joining The Vancouver Clinic, he has used this training to develop a clinical research portfolio in pulmonary medicine trials and started the lung cancer screening program and lung nodule pathway. He is driven to create and enhance clinical programs and structures leveraging existing and novel sources of health care data to drive demonstrable benefits to patient care. He looks forward to developing these skills and interests among a broader faculty and with the new residents.
Clinically, Dr. Wysham is interested in thoracic oncology, pleural disease, advanced bronchoscopy, and interstitial lung disease. He also attends in the ICU at Legacy Salmon Creek.Outside of work, Dr. Wysham enjoys skiing, hiking, cycling, cooking, is a Blazers fan. He enjoys sharing these hobbies with his wife and 2 young children.
Open team positions:

Core Faculty: Medical Clerkships and Interprofessional Collaboration
Core Faculty: Patient Safety and Quality Improvement