Legacy Salmon Creek Internal Medicine Residency Program
Legacy Salmon Creek Internal Medicine Residency Program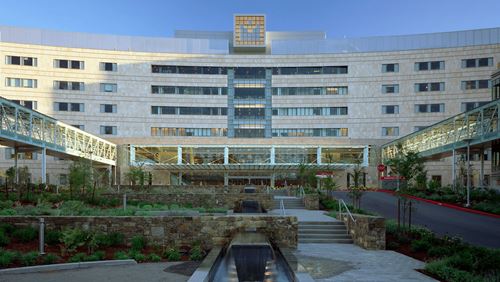 About the program
Legacy Salmon Creek offers a categorical three-year resident training program in internal medicine. We currently have 12 categorical positions per year.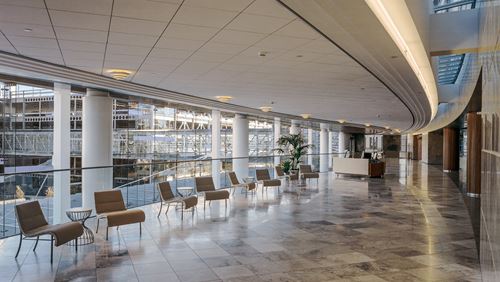 Learning environment
Residents will spend the majority of their training at the Legacy Salmon Creek Medical Center (inpatient) and the Vancouver Clinic Salmon Creek (outpatient), which is located across the street from the Medical Center. Schedules and curriculum will be optimized to expose residents to outpatient primary care to the fullest extent recommended by the Accreditation Council for Graduate Medical Education (ACGME).
The Vancouver Clinic Salmon Creek serves a unique patient population with many complex chronic medical conditions and a high risk of hospitalization. Residents will be exposed to many models of primary care delivery with varying levels of team-based care to optimize value-based care outcomes. These include traditional primary care practice, a novel heavily supported high-throughput primary care practice, comprehensive team-based care with social work and behavioral medicine support, transitional care with social work, dietary, and case management support, and "neighborhood clinic" primary care focused on social determinants of health with a medical home approach.
Residents will be supported with process improvement and quality improvement resources to design and deploy novel care delivery strategies in the outpatient setting, with a focus on high-value cost-conscious care. Residents will also be exposed to palliative medicine, geriatric medicine, medication-assisted treatment, urgent care, and outpatient training across all medical subspecialties.
Inpatient training will occur at Legacy Salmon Creek Medical Center. Core inpatient rotations include inpatient wards and intensive care (ICU). Resident teams will manage high acuity patients, complete procedures, and gain evidence-based medicine education. Our inpatient rotations are formative educational experiences that prepare residents to become excellent internal medicine physicians.
Selective and elective rotations provide experiences in a variety of medical subspecialties throughout all three years of residency. Required selective rotations include emergency medicine, cardiology, pulmonology, gastroenterology, nephrology, hematology/oncology, rheumatology, geriatrics and transitions of care. We are an unopposed residency, so residents work directly with the specialist during selective rotations.
Elective rotations are offered on or off-site with a variety of physicians at Legacy Health and Vancouver Clinic, as well as in the greater medical community. Residents also have the opportunity to complete out of area electives at an institution of their choice. This includes global health experiences, future job opportunities or potential fellowship placement sites. Common Legacy elective choices include infectious disease, palliative care, pain management, neurology, radiology, point-of-care ultrasound, and evidence-based medicine.
Residents as teachers
Acknowledging and strengthening the "hidden curriculum," all residents will be engaged in a monthly "Teaching to Teach" curriculum as part of their academic half-days. Additionally, the program will offer further certification for residents interested in pursuing education as a component of their post-graduate career. This curriculum will engage residents in teaching opportunities and support them in order to develop strengths for teaching illness scripts, progressive problem solving, feedback, metacognition, cognitive bias, and evidence-based medicine, among others.
Residents as leaders
Multiple opportunities will be available for residents interested in developing their leadership skills, including a dedicated leadership curriculum, opportunities for rotations with exposure to medical, operational, financial, and executive leaders. There will also be opportunities to lead committees, as well as potential leadership conference support for those highly motivated to pursue post-graduate leadership training. Resident leaders will work with faculty to lead meetings, participate in change management strategies, and engage in breakthrough projects to improve healthcare delivery in our community.
Learning Experience
Evidence-based education from a diverse faculty with particular sensitivity to equity and inclusion.
A block schedule prioritizing outpatient practice.
2+2 schedule blocks allowing concentrated focus on outpatient practice when in clinic.
Primary care practice in a medical home-type model, with support from pharmacist, social worker, behaviorist, and panel coordination, and case management, incorporating novel team-based care approaches to primary care delivery.
Exposure to a variety of novel primary care delivery models, including high-throughput open-access primary care, medical homes, low-volume neighborhood clinics, transitional care clinics, and SNF/ALF/ICF care.
Interprofessional outpatient collaboration with Advance Practice Clinicians in training.
Dedicated population health support from faculty and panel coordinators.
Lifestyle medicine education focused on helping patients make evidence-based lifestyle modifications.
Quality improvement support from Lean experts, both at the elbow and developed into the educational curriculum.
An array of career opportunities for IM graduates to develop work diversity and prevent burnout, including inpatient/outpatient blends and incorporation of transitional care, skilled nursing facility care, urgent care, medical leadership, advocacy, research, and educational opportunities to explore career development.
An educational curriculum focused on high-value cost-conscious care and critical evidence-based medicine appraisal of the medical literature, through the lens of diversity, equity, and inclusion.
Burnout prevention via small group debriefing sessions, didactics, and multiple layers of dedicated mentoring for work-life balance, professional development, and career development.
Unique accommodations and support for families, including resources for child support, new mother transition programs, protected pumping time and space, comprehensive multispecialty healthcare for the family, and extended maternity and paternity leave options.
Comprehensive evidence-based education in chronic opioid therapy and opioid use disorder management, including guideline-based population surveillance, electronic prescribing of controlled substances (EPCS), and medication-assisted treatment (MAT) with suboxone.
Holistic and comprehensive review of resident progress at multiple checkpoints each year, with three layers of mentor support (performance, wellness, and career development).
Influenceable program leadership, with routine housestaff meetings responsive to resident input for instituting programmatic changes.
Dedicated program and didactic support for wellness, including resident retreats, coaching, and counseling services through Tend Health.