Occupational Health Services
The health of your business is only as good as the health of your employees. It goes without saying then that
good business means connecting your employees with the resources they need in order to stay healthy and productive.

Business Health Services (BHS) wants to be your one stop resource. We are dedicated to helping employers in the Mid-Willamette valley and beyond
maintain a safe, healthy and drug-free workforce and are focused on delivering high-quality medical care with a philosophy of timely return-to-work.
For More Information, Call 971-983-5340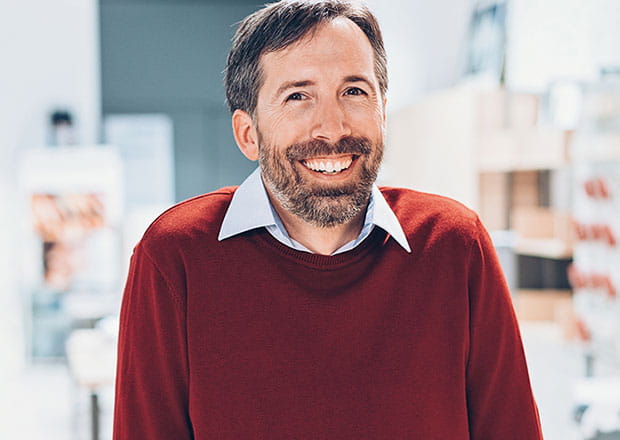 Our physicians and staff provide treatment for job-related injuries along with custom medical screening, monitoring and training services to help you build and maintain a strong workforce. In order to make sure you get the services you desire, it is required that your employee(s) bring a completed BHS Service Request Form to every appointment.

---

"BHS has provided phenomenal support to Do it Best Corp in multiple ways. They have proactively visited our facility to ensure that they clearly understand our job functions. They have assisted us in a continuous improvement process regarding our daily stretching program. They communicate well and have proven to be responsive in the event there is a work related incident at our facility. Lastly, BHS has been exceptional in providing pre-employment physical's and drug screens. I would recommend BHS to any large or small business. The support and partnership is fantastic!"

- Scott Orman, Retail Service Center Manager – Do it Best Corp.

Legacy Business Health Services Drug Free Workplace Screening and Monitoring Injured Workers
On-site Services Wellness Services Forms and Resources
Substance abuse in the workplace affects a company's safety, profitability, devalues the employees' company stock and profit sharing, and increases the likelihood of job insecurity for all. Our drug and alcohol screening programs can help you reduce the impact of substance abuse on your business.
Hours
Monday–Friday, 8 a.m.–4:30 p.m.
Urine Drug Screens (Federal & non-Federal)
Pre-employment
Reasonable Suspicion
Random
Post-accident
Donors are required to bring photo ID and to refrain from drinking fluids during the 2 hours prior to the test.


Breath-Alcohol Testing (Federal & non-Federal)
Pre-employment
Reasonable Suspicion
Random
Post-accident
Medical Review Officer (MRO)
If the result of a urine drug screen is "non-negative", it must be reviewed by a Medical Review Officer (MRO).
The function of the MRO for non-negative drug tests is to determine if there is a medically valid reason to overturn a laboratory test result. For example, if an employee has a prescription for the substance that was found in his/her system, the MRO is qualified to declare the test a negative instead of a positive. The MRO speaks with the donor directly about prescription medications or medical treatments which could have caused the laboratory result to be positive. If there appears to be a medical explanation for the result, appropriate methods are used to confirm such information.
The MRO then makes a determination from all information received whether or not the test is positive. It is imperative that the employer and/or employee provide contact information for this purpose, otherwise the results can be significantly delayed.
The service fee for the MRO will only be incurred on "non-negative" tests. In effect, the MRO ensures that the employer will not be terminating anyone or denying employment on the basis of a test that is actually negative for illicit drug use. In the case of an established employee, it is incumbent upon the employer to keep that individual off duty until the MRO has made a determination and the results of the drug test are final.
For more information, call 971-983-5340 or visit the forms and resources section.
---
"Business Health Services has allowed us to comply with the FAA drug testing mandate at a great price and made it very easy."
Dewey Conroy, Vice President – Pacific Coast Avionics Corporation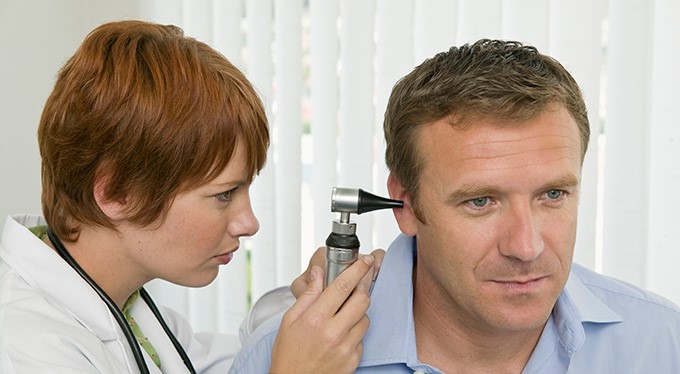 A healthy workplace starts with the health of your employees. Our screening and monitoring services will help you prevent the spread of illnesses, protect your employees, and promote a healthy work environment.
Adult Immunizations
Audiometry (Hearing Test)
Tuberculosis Skin Test (TST)
Hepatitis Testing and Vaccines
Urine Drug Screens (Federal & non-Federal)
Breath-Alcohol Testing
Respiratory Medical Surveillance
Specialty Medical Examinations


Adult Immunizations
Measles/Mumps/Rubella (MMR)
Tetanus/Diphtheria (TD)
Hepatitis A & B
Hepatitis A & B Immunity Titer
Hepatitis A/B Combination
Influenza
Travel Inoculations


Respiratory Medical Surveillance
Spirometry (Lung Function Test)
Respirator Fit Testing
Medical Questionnaire Review (to ensure that employees are medically able to wear respirators)


Specialty Medical Examinations
Department of Education
Department of Transportation
Basic Pre-Placement, Post-Offer Physical
Physical Demands Test
Return-to-Work/Fit For Duty Physicals
Executive Physicals
Post-employment physicals
Police, Corrections, Parole & Probation Officer's Physical
Medical examinations for telecommunicators and emergency medical dispatchers
Hazardous Materials Medical Monitoring and Physical Examinations


Audiometry (Hearing Test)
Business Health Services technicians maintain current certification by the Council for Accreditation in Occupational Hearing Conservation (CAOHC). Our audiometric testing unit was designed with Occupational Safety and Health Administration (OSHA) regulations in mind. We can instantly calculate Standard Threshold Shifts from baselines and track recordable hearing loss. We also maintain separate-ear or single baselines. All of our hearing tests are conducted in a sound-proof, enclosed booth to ensure the best test results possible.
For more information, call 971-983-5340 or visit the forms and resources section.
---
"Business Health Services is a key partner in our hiring process. Their pre-screening and DOT programs ensure that we have qualified candidates. They also ensure that we cover the appropriate needs of our people in case of an injury."
Al Fiedler, Plant Director – Pepsi Northwest Beverages, LLC
"BHS staff members are always friendly and professional. They work well and closely with us in scheduling required employee medical exams."
Mathew Cofer, Operations Manager – Republic Services 2013
When a member of your team is injured, it can have a negative impact on the morale – and productivity -- of your entire operation. We work with injured workers, their employers and the insurance adjusters to ensure that the injured worker receives the best possible care and follow-up treatment, and can return to the job in a safe and timely manner.
Work-Injury / Illness Treatment and Follow-up
Focus on early Return to Work
Modified Work Recommendations


For more information, call 971-983-5340 or visit the forms and resources section.
---
"We have been extremely impressed and are appreciative of the response time for paperwork and follow-up after an injury. The partnership we have with BHS is an integral part of managing our health and safety programs."
- Jack Bigej, Owner – Al's Garden Centers and Greenhouses
"BHS has helped us keep our experience modification factor down. They have gone beyond treatment and follow-up treatment of our injured workers. The health professionals at BHS have been true partners in encouraging early return-to-work and utilization of our light duty policies."
- Steve Ross, CEO – Gem Equipment of Oregon, Inc.
Some services, by their very nature, must be provided at the worksite. Others are simply more convenient or less costly when delivered on-site. Why not let BHS come to you?
There may be services not listed below that BHS is willing to provide on-site on a case-by-case basis.
Trainings, Workshops and Lunch and Learns
Wellness Services
Job Site Analyses
Inoculations
Urine Drug Screens


For more information, call 971-983-5340 or visit the forms and resources section.
---
"It was very helpful to have a fresh perspective. I would certainly recommend to anyone interested in improving safety to request having the BHS team provide a job site analysis."
- George Andersen, Safety Manager – United Pacific Forest Products
"Business Health Services has been a tremendous help to Oregon Child Development Coalition. Each year, TB skin tests are provided on site to our 200 employees. Three days after receiving the test, the results are read for each of our employees, again, on site. Having the TB skin tests done at the location of our choosing saves our agency time. Our employees appreciate that they don't have to call for an appointment to receive the test."
- Anedelia Vasquez, Program Director, Marion and Clackamas Counties – Oregon Child Development Coalition (OCDC) 2013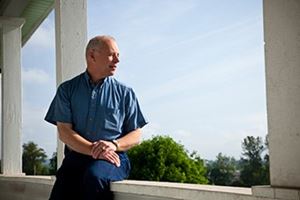 It's a simple equation – healthy workers equal healthy business. Our team of healthcare professionals can deliver wellness services to your workforce, tailored to the population, culture, and demands of your industry. Employee wellness is part of the solution to controlling healthcare costs related to the chronic disease epidemic – and key to attracting and retaining an effective workforce. Biometric screening is a short health exam that provides information to an employee about their risk for certain diseases and medical conditions. For some, this is the first step to help guide them towards a healthy future.
For more information, call 971-983-5340 or visit the forms and resources section.
---
"BHS developed and implemented a custom health screening for key employees. The screening has given a snapshot of their present health status. The goal is to continue, through BHS and other educational resources, to bring preventive health information to our entire workforce and their families."
Gayle Goschie, Vice President, Hops – Goschie Farms, Inc.
Business Health Services (BHS) Forms
General Resources
Drug Testing Resources
Wellness Resources