Legacy Health Partners - News & Updates
Delivering value and improving health
2021 Clinical Integration Program Results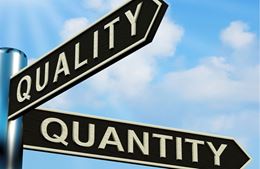 LHP is pleased to share the results of the 2021 Clinical Integration program and would like to thank all our network providers and practices who commit to caring for our patients and making an impact on improving health. LHP expected, and saw, a rebound in utilization and total cost of care in 2021 as people caught up on care that had been deferred during the pandemic. The LHP network demonstrated impressive progress in preventive health and wellness visits even when we were seeing the impact of deferred care.
The 2021 Network Scorecard shows the performance targets that were met or missed at the network level and the 2021 Impact Summary provides additional details about our collective accomplishments.
Providers and practice administrators are encouraged to login to your 2021 Clinical Integration dashboard (still available under the 'Retired Dashboards' menu on the left-hand side) to view results for your specialty and practice. Any earned incentives based on your performance on LHP's performance measures will be distributed to practices later this fall.
A few network highlights:
This is the first time the LHP network met targets for all cancer screening and well-child visit measures in the same performance year.
The network demonstrated year-over-year improvement in diabetes eye exam rates since 2019 and colorectal cancer screening since 2017.
Inpatient and ED visits remained steady across our LHP populations in 2021.
Diabetes care continues to be an opportunity for improvement and LHP is focusing on specific areas where we can support practices and share strategies where practices are excelling.