Legacy Health Partners - News & Updates
Delivering value and improving health
Reflecting on a year of firsts
Jenny Robinson, Executive Director, Legacy Health Partners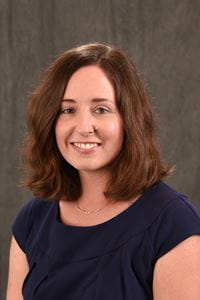 This month, I crossed the one-year mark in my role as the executive director of our LHP network, and I am steeped in gratitude for what I have witnessed and been a part of. So much has been thrust on every member of this network over the past year. Together we tackled responding to a new disease while upholding our commitments to patient care and wellness, we managed the rapidly changing day-to-day environment, mastered telehealth, and PPE guidelines to name just a few achievements. You pivoted to learn and implement so many new things, while always prioritizing care and concern for your staff and their families along with the care and concern you showed for patients. I am extremely proud of this network for what I saw through even our most difficult moments.
While the traditional season of reflection tends to come at year-end, I want to be transparent about why I opted to wait for spring. December brought a flood of messages about resiliency and strength. But on an individual level, I was feeling conflicted about my own capacity for resilience, and I imagine that I was not alone. I knew that a better time for deeper reflection would come. This has been a tremendously difficult year. I cannot thank you enough for carrying on our shared work through it all and I want you to know that not only is it okay to take a pause or to raise your flag when you need to, but it is encouraged. We will emerge better because of what we learn and share with each other from this experience.
While there is still uncertainty about the future, this month kicks off many initiatives focused on the mission of our network, which remains a constant stabilizer. I look forward to your engagement in the ongoing payor contracting and strategy planning to well position our network for the journey into more risk-based agreements and advancing value-based care. I am also enthusiastic about what we may see in our quality outcomes following the concentrated support LHP will provide for diabetes care management launching this spring among other clinical collaboration opportunities we will bring to the network throughout the year. Thank you for all that you do.