Legacy News
Stories that defined Legacy in 2022
December 21, 2022
This past year, people in our communities emerged from the COVID-19 pandemic to return to their favorite activities and make new memories. We joined them while still providing the health care that is essential to their lives. Here are a few stories of how we served our communities in 2022.
Legacy celebrates with you
Legacy employees in 2022 were back out in the community, joining our neighbors in celebration. We partnered with Manny Dempsey, a young Portland artist, who created a memorable T-shirt worn by Legacy staff during the Good in the Hood festival. We also joined our neighbors around Legacy Emanuel Medical Center in celebrating the Reclaiming Black Joy event.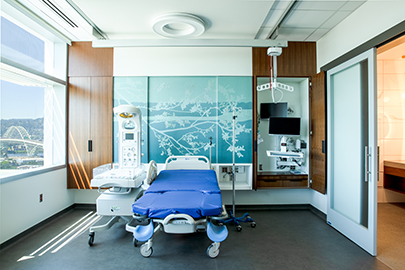 Caring for our Children
We were honored when readers of PDX Parent Magazine selected Legacy Health as the winner in the 2022 Parents Pick Survey for best Hospitals & Birth Centers. The dedicated staff at Randall Children's Hospital at Legacy Emanuel also helped children get vaccinated against COVID-19.
Growing with our communities
We were excited to break ground in June on the Legacy Silverton Medical Center expansion. This project, which includes funding from community donors, will provide the Silverton community enhanced services and among other things an expanded emergency department.
Diversity and inclusion
Throughout the year, Legacy celebrated the diverse culture of our workforce and communities. A few members of the Legacy Native American Employee Resource Group talked about their culture during Native American Heritage Month. We also celebrated with our LGBTQIA+ community to celebrate Pride month at several events while reminding everyone that Legacy is love.
A time to heal
The COVID-19 pandemic was hard on everyone. As we heal from this difficult period, Legacy will use a $2.2 million federal grant it received to develop and enhance programs that reduce healthcare worker stress, improve employee wellness and help retain workers. We also received support from our community, including one young entrepreneur who raised funds this summer to help care for our teams.
Share Your Story
Sign up for our email newsletter