Legacy News
Life as a Pharmacy Resident at a Suburban Hospital
February 17, 2021
A story told by current year-1 Pharmacy Resident, Shelby Stewart:

I couldn't have been more excited when I obtained my residency with Legacy Meridian Park Medical Center, a 140-bed hospital located in Tualatin, Oregon.

Having gone through my introductory and advanced practice student rotations within the Legacy Health system, I knew I would get an extremely valuable residency experience here. Not only would I get to spend the bulk of my time at the hospital, but I would also gain access to other sites with elective rotations. These opportunities would expand upon my experiences at other larger Legacy institutions, including the medical centers at Good Samaritan and Emanuel.

A suburban hospital environment offers many advantages over a bigger urban one. One is the opportunity to get to know all the pharmacy staff and much of the general hospital staff as well. There's a better chance to develop strong relationships with nurses and physicians within the hospital. This allows for greater freedom of practice because of the trust developed between the practitioners.

An equally important benefit is the ability to become proficient in all areas of pharmacy within the hospital. Pharmacists are expected to staff multiple positions within the hospital and essentially become a "jack of all trades." This means being continually exposed to new environments and medical problems that keep the mind stimulated and knowledge base sharp.

As the only resident in the hospital, the pharmacy staff's focus is solely on learning and development; thus, the ability to individualize rotations to the resident's needs and goals is very achievable. The added benefit of a Legacy-based residency is that there is still a residency cohort for support, residents from Legacy's other hospital locations.

While a pharmacy residency can be intimidating and demanding, the vast knowledge earned far outweighs the challenges. The chance to further develop skills and abilities in order to become a well-rounded pharmacy practitioner is worth the struggles. I urge everyone who is considering a residency to apply, especially if a suburban hospital is of interest.
Looking for more? Read our first Pharmacy Resident story here.
Learn more about our Pharmacy Residency Program here.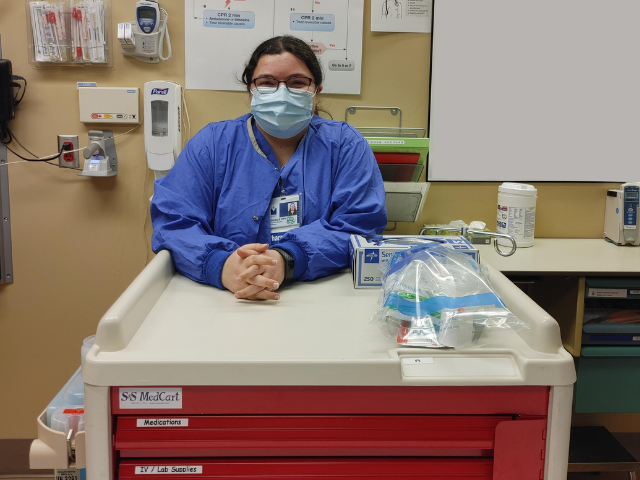 Share Your Story
Sign up for our email newsletter