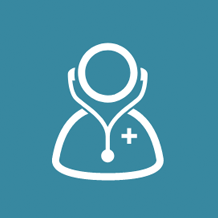 Call to Schedule
Paul Donnan, MD
My Specialties:
Internal Medicine, Board-certified
Affiliations:
Emanuel Medical Center
Where I see patients
Where I see patients
503-525-7575
Monday-Friday, 8 a.m.-5 p.m.
About Me:
Dr. Paul Donnan is a Board-Certified Internist, new to the Portland area. He is a Fellow of the American College of Physicians, and a member of the Medical Association of Georgia. He received his medical degree from Emory University and completed a residency in Internal Medicine at Kaiser Foundation Hospital in San Francisco. With almost thirty years of practice in Internal Medicine, he has vast experience in preventive and therapeutic treatments in the primary care setting. He has always been passionate about his work, thriving on interactions with patients. His style is supportive, but direct, encouraging patients to take the necessary steps to improve and sustain their overall health. Teaching has been an integral part of Dr. Donnan's career, and he has enjoyed mentoring and training nurse practitioner, physician assistant, and medical students. He has served as clinical faculty (unpaid) at the Medical College of Georgia, Emory University, Mercer University School of Nursing, Univ
Year I Started Practice: 1991
Hospitals Served: Legacy Emanuel Medical Center
Patient Rating
Legacy wants every patient to have great care, every time. To help measure and improve patient satisfaction, we send surveys to randomly selected patients after their appointments. We use this feedback from the surveys to improve and enhance the care we offer. Learn more about our surveys & ratings
Average Rating: 4.9 out of 5.0
---
May 5, 2023
Treated the problem but not a great bedside manner, impatient at times with explanation of symptoms
---
May 2, 2023
Dr. Donnan is excellent across the board. Always a great patient experience and he is an fantastic physician.
---
Apr 19, 2023
Dr. Donnan is excellent!
---
Apr 17, 2023
It took 3 visits to get comfortable with Provider. Now we understand one another.
---
Apr 14, 2023
As I am informed my doctor I am very happy with all my doctors and their staff very friendly easy to get along with and they listen to you that I did not have with my last provider I really appreciate it these doctors and staff
---
Apr 6, 2023
Already referred family members
---
Apr 3, 2023
I felt heard. I had many topics to cover and successfully got through most of them. I attained a referral that I needed. It was nice that I got in with Dr. Donnan as I had other insurance for a time and did not see him for a year.
---
Apr 3, 2023
Dr. Donnan listens carefully & and explains patiently and throughly.
---
Mar 31, 2023
Appt. moved twice.
---
Mar 27, 2023
This is my 2nd visit with Dr Donnan. Very satisfied with Dr Donnan & will continue with Legacy.
---
Mar 23, 2023
Dr. Donnan is a great asset to the Legacy system. His direct approach is appreciated. Visits are very efficient.
---
Mar 23, 2023
5 start service from Dr Donnan and his team/office. I feel lucky to have such a great care team working with me.
---
Mar 17, 2023
Doctor Donavan, has been great. I really appreciate Dr Donavan, he has really been a blessing.
---
Mar 17, 2023
Dr. Donnan is the best provider I have ever had in my years.
---
Mar 16, 2023
Dr. Donnan was incredibly thorough, thoughtful and informative. He took more time with me than I have ever experienced with a physician before. I am very grateful to have him as my Doctor.
---
Mar 16, 2023
Dr Donnan and nurse Monica were pleasant, thoughtful, respectful and thorough.
---
Mar 14, 2023
Dr. Donnan is fantastic and I'd highly recommend him. He's knowledgeable, easy to talk and connect with and I feel confident in his job.
---
Mar 13, 2023
I asked if my husband could also see Dr. Donnan because my experience was so good.
---
Mar 9, 2023
The staff is excellent. The doctor offers the perfect balance to me of clinical reality/efficiency, coaching/prodding, and friendly doctor/patient banter. I consider myself lucky to have this relationship.
---
Mar 9, 2023
He was worth the 12 month wait. Awesome thorough dr
---
Mar 7, 2023
The weak link for this office is the medication personnel. Orders and scheduled meds are problematic and have been for some time.
---
Mar 6, 2023
All dr. at this office are OK.
---
Mar 6, 2023
Dr. Donnan is a very blunt communicator. It was off-putting at first but I now enjoy my visits with him.
---
Mar 1, 2023
I'm unable to sign onto My Health despite my claims that I was answering all questions correctly.
---
Feb 27, 2023
Came in expressing some stress over life transition, bp, however was nice and low. By the time I left, I was very stressed...I had ptsd fight or flight symptoms...haven't felt that kind of anxiety in years! He addressed what he thought was important...nothing positive at all. Keep it short...he did not listen and thought it appropriate to be completely insensitive ...he overstepped in his statements about my health. Left much worse than before and I cannot see him again...I need to find somebody who is somewhat collaborative rather than just checking off boxes and telling me what to do...rather than talking to me, listening, explaining etc
---
Feb 22, 2023
Best primary doctor.
---
Feb 10, 2023
Dr Donnan is a true professional.
---
Feb 10, 2023
I was able to get in right away with an urgent medical need. The visit was exactly on time and the entire office friendly and understanding and the medical need met.
---
Feb 7, 2023
Good job assessing health goals and weighing options.
---
Feb 3, 2023
Dr. Donnan showed concern for my well-being. He explained treatment options and gave me a precise, highlighted plan of action.
---
Jan 27, 2023
Best Doctor I've ever had
---
Jan 27, 2023
Dr Donnan is exceptional as is his team.
---
Jan 25, 2023
He is a good listener and talks out your health issues with you to reach the best plan for you.
---
Jan 24, 2023
Receptionists was amazing
---
Jan 23, 2023
Very happy with my provider. Covered all of the medical concerns I came in to discuss, as well as many more that I was informed to look out for.
---
Jan 18, 2023
I have a great dm. And the staff is great
---
Jan 18, 2023
We covered a lot of ground. Dr Donnan Is very efficient and moves quickly. I'm confident this will be a good fit for as long as I live in [location removed].
---
Jan 18, 2023
Staff and Dr. Donnan were all personable, friendly, professional. Dr. Donnan was attentive to my complaints, non rushed, explanation & medical advice of how I felt was helpful. Very much appreciated him telling me if futher questions, or not improving to call him.
---
Jan 17, 2023
I would prefer a female doctor.
---
Jan 17, 2023
Dr Donnan was attentive but seemed rushed.
---
Jan 13, 2023
I feel very fortunate that Dr. Donnan is my primary care physician. He listens to me, treats me with respect, and has a pragmatic approach to my care that I appreciate.
---
Jan 13, 2023
All the staff were excellent from front desk to the M.A.
---
Jan 10, 2023
This was my first visit with this doctor so I will be able to give you better answers when I have had more time with the doctor .
---
Jan 4, 2023
It's been a good experience. I would and have definitely suggested Legacy Medical Group to friends.
---
Dec 30, 2022
Dr. Donnan is the best! If every doctor was like him the medical industry would be a better experience. I can't enough good things!!
---
Dec 29, 2022
Always high quality and patient-centered provider and office
---
Dec 28, 2022
Dr Donnan referred me to Emmanuel for X-rays. It only took about 15 minutes to check in and get taken back for the X-rays. [name removed] was the technician and she was great. She was very respectful of my injury and pain and she did a great job. Also, Dr. Donnan contacted me the same day with results and called in the necessary prescriptions.
---
Dec 28, 2022
I was scheduled with Dr. Donnan. I was very impressed with him and would not hesitate to recommend him.
---
Dec 27, 2022
This was for a post hospital visit & was taken in early due to a concerned cough
---
Dec 19, 2022
Always a good experience for me and my mother.
---
Dec 14, 2022
I was late but they still took me!?
---
Dec 13, 2022
Very knowledgeable and respectful. Understands my condition thoroughly and makes great suggestions to help me continue on a healthy path.
---
Dec 13, 2022
Everyone was so kind and helpful. They are amazing healthcare providers and made me feel safe and understood.
---
Dec 6, 2022
Dr Donnan speaks distinctly, answers clearly. I appreciate his professional forthright manner, resulting in a very positive experience.
---
Dec 5, 2022
Dr. Donnan is the best primary care physician I have ever seen. Legacy (and his patients) are very fortunate to have him.
---
Nov 29, 2022
I was helped by getting my labs done right there.
---
Nov 28, 2022
Thank you Dr. Donnan for your clear communication and compassion! I appreciate you and your team so much :-)
---
Nov 23, 2022
I am fortunate to receive care from Dr. Donnan.
---
Nov 21, 2022
I have no complaints I was treated well by everyone I had contact with. All were very friendly, kind, and professional. Very happy with the care I receive during my visits at the clinic. Keep up the good work!
---
Nov 17, 2022
I always have a great experience
---
Nov 16, 2022
On time, all staff proffesional and pleasant.
---
Nov 16, 2022
All good. Presented the pros and cons of current and possible future medications making medication discission easier.
---
Nov 14, 2022
He was prompt, friendly, knew my chart and medical history and made a sensible treatment plan.
---
Nov 14, 2022
Dr Donnan is excellent!!
---
Nov 7, 2022
Great! I always recommend Legacy Health care to family and friends.
---
Nov 2, 2022
Dr Donnan's office is always very nice. Very kind and smiling
---
Nov 1, 2022
Always a good experience. Efficient and helpful providers and staff.
---
Oct 31, 2022
The doctor spent a good amount of time with me and was very thorough in a friendly manner.
---
Oct 25, 2022
Dr. Donnan and staff are thorough and very good at communication. I especially appreciate that I can send a message to them on MyHealth in between or prior to an exam to list my questions and concerns, and I promptly receive one or more complete responses. I like that I was able to receive a vaccination and a blood test in the office without having to go elsewhere. I also like that Dr. Donnan does whole-person care in the office but has referred me to specialists when warranted.
---
Oct 24, 2022
CMA was polite and efficient, I felt comfortable with Moreen. Dr. Donnan was friendly and professional, he treated me with respect. I felt confident he was interested in my well being. He set my mind at ease with rational information.
---
Oct 20, 2022
My last visit was a follow up after an emergency event. Dr. Donnan addressed all aspects of my experience, including emotional repercussions and made me feel I was in safe hands. His medical assistant is also very calming and professional.
---
Oct 20, 2022
Excellent. Legacy med group better hold on Dr Donnan and not lose yet another great communicator , medically knowledgeable and just friendly person . And , by the way this was my very first appointment with Dr. Donnan
---
Oct 20, 2022
He ordered tests and care pertinent to my health that none of my prior PCPs cared about. For example, I had been a vegetarian and unknowingly low on VB12, and Dr. Donnan recommended VB12 test and supplement on my first visit. Dr. Donnan is also direct and proactive on LGBT's sexual health and made personalized health plan for me. Great doctor he is.
---
Oct 18, 2022
My visit with Dr Donnan exceeded my expectations.
---
Oct 17, 2022
Very informative and knowledgeable. Dr. Donnan explained in layman's terms what was going on.
---
Oct 12, 2022
Very thorough and informative.
---
Oct 10, 2022
Dr. Donnan is always very thorough about any and all of my health concerns.
---
Oct 6, 2022
My visit was very positive.
---
Oct 5, 2022
Doctor Donnan is always to the point while making it seem he kind of cares about me.
---
Oct 5, 2022
Friendly, efficient staff. Knowledgeable, courteous, likable Doctors.
---
Oct 4, 2022
This provider is good. He takes as much time as allowed. He has also reduced the amount of prescriptions.
---
Oct 4, 2022
Dr ,Donnan does not seem to listen when I talk about having a sleep test he wants me to take it makes me very uncomfortable I get anxiety I think I have some sort of PTSD based on prior surgical procedures and he went ahead and set one up for me anyway without my consent I just would rather he'd listen and we could reach a compromise which for me is after the next surgery not right now. Summing it up I'd say not a good listener
---
Sep 28, 2022
Front desk could explain a little more clearly why they are asking for information they already have on file when I E-checked in. For example why they need my insurance card again, or why I need to fill out some questions I already answered online.
---
Sep 26, 2022
Paul Donnan and all staff were great!
---
Sep 23, 2022
Dr. Donnan knows me, my medical history and makes me feel very comfortable. I am very pleased to have him as my doctor
---
Sep 22, 2022
Best Doctor I ever had
---
Sep 8, 2022
Dr. Donnan did a wonderful job at explaining next steps and what to do if this health issue happened again. This was really helpful because I feel prepared and knowledgeable about what to do next time. Having an appointment with Dr. Donnan is always very pleasant and I feel listened to.
---
Sep 7, 2022
With my primary leaving - the handoff from her to the new dr went VERY well. Surprisingly well.!
---
Sep 1, 2022
Dr. Donnan always aware of my medical hx, take his time answering my questions, and makes feel heard and address all my questions! Thank you!
---
Sep 1, 2022
I love Dr Donnan. A true professional. What I don't like is completing online pre-visit information. Then at my appointment going over the same questions asked online. The verification process on who I am is a bit much.
---
Sep 1, 2022
Dr Donnan is extremely thorough, I would say he has been the best PCP I have ever met. You should do everything to retain people of this caliber and skill level. Hands down unparalleled experiences each and every visit.
---
Aug 31, 2022
I don't have a lot of health concerns so really don't challenge the system - my care is fine.
---
Aug 30, 2022
Very helpful and efficient
---
Aug 29, 2022
Dr was a good listener and very attentive to what I had to say. So far I have no complaints I love the clinic and all the workers they do a amazing job and always their to help you I will never stop going to this clinic hopefully I never get my insurance taken away because I been with my Dr for 8 years and she is the best Dr I ever had just like all the Doctors in that clinic their all wonderful!
---
Aug 24, 2022
It was a good experience.
---
Aug 23, 2022
Not only would I, but my husband just signed up as a new patient because Dr. Donnan and his staff are so good.
---
Aug 23, 2022
Dr. Donnan and all staff at this office are confident, competent and kind. In addition to stage 4, metastatic cancer I have a rare, progressive, degenerative brain disorder (Anti-GAD65 Cerebellar Ataxia). I feel very fortunate to get my medical here.
---
Aug 22, 2022
Very thorough and took time to discuss everything!
---
Aug 16, 2022
Dr. Donnan was thorough in his examination, and comprehensive in explaining next steps.
---
Aug 10, 2022
Best doctor ever!!! I tell everyone that I meet what a great doctor I have. He always takes very good care of me.
---
Aug 9, 2022
This visit was to establish a primary doctor. Just new to the area. Dr. Donnan is caring, knowledgeable, listens.
---
Aug 9, 2022
Great doctor and support staff!
---
Aug 9, 2022
Great first visit, highly recommend!
---
Aug 9, 2022
This was the first visit for my new doctor since Dr silflo left and I was very impressed and he did excellent work with us
---
Aug 8, 2022
I prefer my Doctor.
---
Aug 5, 2022
Dr was very nice and helpful.
---
Aug 5, 2022
Dr. Donnan is an excellent physician with great listening & explaining skill too.
---
Aug 3, 2022
I appreciate that Dr Donnan does not make assumptions on my condition or mental faculties due to my age as some providers. Ageism is a real problem and I'm tired of it.
---
Aug 2, 2022
Excellent "bedside manner", listened well, was knowledgeable and respectful. He was frank and direct about health issues I need to address. I really appreciate that. All of the staff was great but seemed stressed by time constraints.
---
Aug 2, 2022
Very knowledgeable. Efficient and his nurse was amazing at blood draw. He seems very up to date with his understanding.
---
Jul 15, 2022
One thing I would recommend is that the front desk receptionist and another coworker were complaining and gossiping about something that went on in the office part with other coworkers and I just feel that if they're going to gossip or talk about stuff going on in the office or amongst other coworkers they should do it away from the front desk area so that patience's don't have to hear that we don't need to come there not feeling good and then listen to a bunch of negativity and gossip about other coworkers at your place
---
Jul 13, 2022
This is the first time I saw Dr. Donnan. I was impressed.
---
Jul 12, 2022
Communication with MD generated trust
---
Jul 7, 2022
I'm really impressed by the care that my doctor shows towards me
---
Jul 6, 2022
First visit - everyone professional a very good experience overall.
---
Jul 6, 2022
Everything was great
---
Jul 6, 2022
It was good. Dr seemed to care about what is happening to me. A good investigator.
---
Jun 30, 2022
Good, professional treatment...
---
Jun 29, 2022
Excellent visit. Very thorough physician
---
Jun 29, 2022
I have no complaints to make, thank you!
---
Jun 29, 2022
My experience with my providers office is always always awesome usually I get to go in a little early and they are very courteous and nice at reception and my doctor and his nurse are wonderful. I would highly highly recommend my provider another person or family member absolutely.
---
Jun 27, 2022
In general I find the health care system over extended. Visits here and in other allied medical services are rushed. Too little time to really learn about me and the completes of this body and how I am much more than only that. Or, for me to become adequately acquainted with the provider. A 40 minute visit is just insufficient, period.
---
Jun 23, 2022
Best interaction with any doctor I have ever had. He llistens, he is practical, he udnerstands me!
---
Jun 16, 2022
The visit addressed the current issues of concern well and provided directions for me to address over time, in my program to fight sugar and BP issues. We disagree on classification of pre-diabetic (I don't like labels), but this has more to do with what I believe are arbitrary measurements. I'm continuing my battle with finding ways to remove sugar completely. Not fun, but determined.
---
Jun 14, 2022
So glad I found this clinic and Dr. Donnan. I have given his name to several people who are in need of a GP. Monica is also very nice and helpful.
---
Jun 14, 2022
I was so impressed. The team was helpful and efficient and I was seen right on time. I had a great experience and am excited to be a patient with y'all moving forward. I have also recommended my fianc? to see you as well!
---
Jun 10, 2022
I felt that when the nurse began questioning me about how I was doing that day, and the way she asked me as she took my vitals sort of made me feel more like she was expecting me to respond as a "derelict "but I realize she had to check w my emotional state for annual physical it was a little "off putting".But her approach made me a little more nervous but I relaxed as we proceeded as the process proceeded and completed.
---
Jun 9, 2022
Awesome job I really enjoy knowing I have a PC that I respect and trust.
---
Jun 3, 2022
Provider came immediately to exam room once the MA was finished with admission. Provider was aware and on task regarding my current medical issues. Provider made an immediate referral to a specialist to consult with me for medical treatment regarding my condition. I feel safe and medically secure with my provider.
---
Jun 2, 2022
Dr. Donnan has extensive knowledge of many facets of medicine. He seems to have ready answers for most everything I bring up. I enjoy his personality & ability to talk about anything.
---
Jun 1, 2022
Dr. Donnan is an excellent doctor and we have recommended him to friends and family who feel the same.