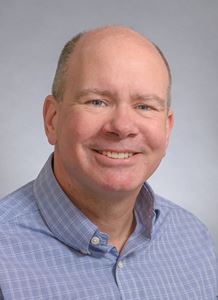 Call to Schedule
James Roberts, MD
My Specialties:
Internal Medicine, Board-certified; Pediatrics, Board-certified
My Areas of Focus:
Newborn/Infant Care, Pediatrics, Adolescent Medicine, Special Needs, Complete Women's Health, Mens Health
Languages:
English, Interpreters available for other languages
Affiliations:
Legacy Health Partners
Where I see patients
Where I see patients
360-487-4850
Mon., Tues. & Thurs.: 7:30 a.m.-5 p.m.; Wed.: 8 a.m.-6:30 p.m.; Fri.: 8 a.m.-5 p.m.
About Me:
I chose a specialty in Pediatrics and Internal Medicine to care for patients from infancy through adolescence and into adulthood. My career has allowed me to care for those from all walks of life and reinforces my philosophy that the most important attribute of a caregiver is the ability to listen to their patient. In my spare time, I enjoy traveling with my family, hiking, gardening and being a "foodie" with my wife.
Education:
Residency: Tulane University
Medical School: University of North Carolina - Chapel Hill
Year I Started Practice: 1999
Hospitals Served: Legacy Salmon Creek Medical Center
Patient Rating
Legacy wants every patient to have great care, every time. To help measure and improve patient satisfaction, we send surveys to randomly selected patients after their appointments. We use this feedback from the surveys to improve and enhance the care we offer. Learn more about our surveys & ratings
Average Rating: 4.9 out of 5.0
---
Nov 15, 2023
Dr Roberts is a caring doctor who listens.
---
Nov 14, 2023
Great staff and Dr. Roberts was very helpful!
---
Nov 13, 2023
Dr, Roberts has always been a great doctor and his staff.
---
Nov 6, 2023
Doctor Roberts is wonderful. He is an excellent listener and responds in detail to every concern and question.
---
Nov 1, 2023
Dr. James Roberts was excellent
---
Nov 1, 2023
I complained about an issue with my hand. The Dr acknowledged it, but did not recommend any treatment or further discovery. I am very upset about that because of the pain and immobility of my left hand. I had expected at least some treatment or examination of the fingers. I'm very upset about that and am considering another Dr , or service provider
---
Oct 30, 2023
Very satisfied
---
Oct 10, 2023
Dr. Roberts is Amazing!!!!
---
Oct 2, 2023
Dr. Roberts is very thoughtful and is willing to explore unusual events and remember or notes them to build a complete health profile for me.
---
Sep 25, 2023
I wouldn't change my primary care provider Dr Roberts for nothing. Very respectful and intuitive to my health needs. Best DOCTOR I could ask for
---
Sep 20, 2023
Great to have Dr. James Roberts as my Primary Care Physician. Always prepared. Takes time to address my health concerns. Communicates in an understandable manner. Also appreciate his sense of humor. Friendly and supportive staff.
---
Sep 20, 2023
Very good experience
---
Sep 19, 2023
Nice and friendly
---
Sep 15, 2023
Dr Roberts is one of them most caring and compassionate doctors I've seen
---
Sep 12, 2023
Nothing to do with Provider, but I would like to mention my frustration with the labs/x-ray department. I had labs and an x-ray ordered. Going to lab and x-ray it's very irritating to have to go back to one desk to check in, after you've checked in at the reception area. So we have to check in on the computer for a lab, or a sheet of paper if x-rays. Each one requires the patient to then take another step by going back to a check-in person's cubicle. Then for the x-ray, I had to do it all over again. It's a waste of patient's time. I've never been to any other medical office where there is such duplication. It matters not to me why it is done this way. It should be changed.
---
Sep 11, 2023
Dr Roberts is excellent as usual. The reception staff needs some sensitivity training and be taught how to treat customers - the people who ultimately pay their salary. The reception and admin staff do not any value to my visits to Dr Roberts and are quite aggressive in their dealings with their customers. Further, I had to provide the same information three times. Once in a survey I received in the mail which no one ultimately asked for, again when I checked in online and then again when I arrived for my appointment. This is a waste and does not reflect well on Legacy Health.
---
Sep 5, 2023
Blood test ordered and came back with worrying results, I wrote provider and asked what should be done next and never heard back. No reply. Not happy
---
Aug 25, 2023
The staff is always efficient and courteous. Dr. Roberts is an incredible doctor.
---
Aug 22, 2023
Thanks to Dr James Roberts and to his care team.
---
Aug 21, 2023
Dr. Roberts was caring and listen to my condition carefully and planned my treatment. He was respectful and gentle.
---
Aug 18, 2023
Dr James Roberts has been always attentive on my health checkups and very thorough.
---
Aug 16, 2023
DR. Roberts is Excellent!
---
Aug 9, 2023
Dr Roberts is always respectful of my dad as he asks him the same questions more than once. He doesn't talk over my dad, even though my dads hearing is very bad, as if he was not there. He listens to him and tells us what he is doing while he's looking into his past med changes on the computer etc. When we walking to the car my dad comments about what a good visit it was and how dr Roberts "takes time to listen to him and he likes that." Thank you!
---
Aug 1, 2023
I've been with Dr Roberts for a very long time. He's ready to talk with and I appreciate the time he spends with me.
---
Jul 24, 2023
Dr. Roberts is an EXTREMELY attentive, knowledgeable, kind, patient, caring, PHENOMENAL physician.
---
Jul 21, 2023
A little more than a week previous to my appointment to see Dr Roberts, I had cause to be in the emergency room at Legacy. (That experience was a great deal less satisfactory than the one I had with Dr Roberts, but that's for another time). Dr Roberts office called me a couple days after my emergency room visit but before my appointment. I didn't even know they knew I had been to the ER. IT was so very nice to get a phone call checking on me. It felt like an experience I didn't think I would have ever had in this day. Very nice.
---
Jul 17, 2023
My family followed Dr. James Robert's from a previous clinic. He is the Best doctor I have ever had as a primary care doctor!!! I would follow him anywhere if I could. He takes care of all my health issues and I feel safe knowing he watches all my health problems!! He is also very knowledgeable and personable!! My sons and I all have him as our pcp and we all have the highest respect for him as a doctor and person!!
---
Jul 11, 2023
Dr Roberts is amazing. The problem we have is getting through staff to get appointments or questions answered.
---
Jul 11, 2023
Parking is HORRIFIC. Please re-stripe the parking garage so that all cars fit in the parking spaces, not just motorcycles.X-Ray folks were nice, but it's been over 24 hours and I don't have results from the images they took.
---
Jul 11, 2023
Thay are always helpfull and checking on me always checking my blood presher and oxygen levels and keeping I very close eye on me
---
Jul 11, 2023
I always have a good visit with Dr, Roberts. He takes the time to answer all my questions. He is kind, patient and knowledgeable.
---
Jun 30, 2023
Dr Roberts & his staff are very friendly and knowledgeable.
---
Jun 30, 2023
The doctor, while very reserved in manner, is easy to talk to, seems to welcome patients questions. I appreciate those qualities.
---
Jun 19, 2023
Best doctor I have ever had!
---
Jun 16, 2023
I have been a patient of Dr. Roberts for 20 years. I've had a quite challenging health journey with many surgeries, accidents, ER visits, and hospital admissions. Each year I've grown to be more confident and pleased with his expertise and level of caring, personalized, and respectful treatment. I appreciate that Dr. Roberts engages In a medical practice approach not frequently followed by physicians - whenever possible, he has a mutually cooperative approach to my health care and decisions. He listens intently and has always taken time for a two way discussion. Not just answering questions - he listens intently, often asks me questions about care preferences, and cooperatively offers recommendations I am then eager to follow. When I had a temporary 1 year move I insisted on the 2-4 hour drive each direction for many appointments because I truly felt I could not receive comparatively excellent care elsewhere. I hope you have the opportunity to experience the same.
---
Jun 16, 2023
Dr. Roberts is very responsive , respectful and compassionate.
---
Jun 7, 2023
I like Dr Roberts and he has a great team
---
Jun 6, 2023
The only thing I can complain about is the lady who checked me in. I do not have a very high income, and I have Molina as a secondary insurance. Every single time she checks me in she makes me feel guilty about having Molina and asks me every time if I had called them to tell them I have insurance. Every single time, I explain to her they are well aware, they know my income and they know I have a primary insurance. Her eyes are not friendly and It feels very rude. She makes me feel ashamed at every single appointment in front of all the people in the waiting room and I wish she would never check me in again. I Am in healthcare and our PAS would never ever say something like that to somebody about their insurance. Dr. Roberts and his medical assistant are absolutely amazing and I would never complain about them whatsoever. I always get the best care from them.
---
Jun 5, 2023
I cant say enough about the entire staff at this location but I would like to single out the efforts of Dr. Roberts..incredible at his job and goes above and beyond in patient in professionalism and kindness
---
Jun 5, 2023
Purpose of the visit was a health checkup, plus discussion of appropriate medications.
---
Jun 5, 2023
I got to talk . I wasn't just told to do something. I got answers to all my questions. I was treated like a person and I felt truly care about.
---
Jun 2, 2023
Dr Roberts is knowledgeable in a vast range of medical subjects and is able to provide information/treatment in a holistic manner.
---
May 31, 2023
Dr. Roberts an tam are awesome!
---
May 31, 2023
Dr. Roberts is the best doctor I have ever had - Excellent in every way!
---
May 30, 2023
Dr.Roberts is a great person &Dr. I've had him for years, And hopefully I can stay with him for as long as possible.
---
May 19, 2023
Great treatment from an exceptional team!!
---
May 19, 2023
I am extremely pleased with how quickly Dr. Roberts office, staff and dr himself take the time for the care I need. I hope we can stay with him a long time.
---
May 15, 2023
I can about getting a new CPAP and asking Dr Roberts to send information to NORCO
---
May 9, 2023
I know when I get to the office that I will get the best care, and that everyone I speak with will listen to me and help me as needed.
---
May 8, 2023
Dr Roberts has been my PCP for 6 years and I consider myself blessed to have such a knowledgeable, caring doctor. I highly recommend him. The office staff are excellent as well. Legacy is definitely some of the best care I have ever had.
---
May 5, 2023
All staff, very courteous and helpful.
---
May 3, 2023
Dr Roberts is very cordial and friendly. He cares about his patients
---
May 3, 2023
I'm always happy with the treatment I get here mental and physical.
---
Apr 28, 2023
I like the doctor and his staff. Friendly and attentive.
---
Apr 28, 2023
Always attentive, thorough, and kind.
---
Apr 28, 2023
They were very helpful, and professional.
---
Apr 25, 2023
I hadn't needed medical assistance or the need to meet with Dr. Roberts. I actually had not seen the doctor and I was told that after 3 yrs. They actually discontiue me from his services but Angie worked diligently to acquire my appointment in a very timely manner. Thank you Angie. The desk staff had smiles and greeted me very professional. Dr. Roberts listened to my concerns and addressed them very professionally. He was very easy to talk with and share some ideas with me. I asked for a blood work up and a urine analysis he was very accomidating. I received my information on My Health in a timely manner and spoke with his assistant and a suggestion by the doctor. In all a very wonderful experience.
---
Apr 25, 2023
I would not see Dr. Roberts again. I did not feel like he was very engaged. He offered no advice or solutions to the problem that had me in the office.
---
Apr 24, 2023
Just wanted to say that the MA was fantastic! This is not my usual experience at Drs offices.
---
Apr 17, 2023
Dr Roberts is always thoughtful and gives great care to all our family members. We appreciate the time he takes to talk and figure things out. The check-in staff was kind and happy. She gave our [child] coloring pages and markers while we were in the waiting room.
---
Apr 17, 2023
My visit with Dr. Roberts was excellent.
---
Apr 14, 2023
Very pleased with everything related to my medical care. Thanks!
---
Apr 12, 2023
Dr Roberts & staff are always professional knowledgeable & take as much time as needed with me. Wonderful medical care!!!!!
---
Apr 11, 2023
Never had a bad experience...very professional and doctor is always concern about my health
---
Apr 7, 2023
Was as expected
---
Mar 29, 2023
I always have great expectations by Dr. Roberts
---
Mar 24, 2023
Dr. James P. Roberts is a PHENOMENAL & EXCEPTIONAL physician. He Is ALWAYS extremely, courteous, kind, patient, compassionate & very thorough physician, doesn't miss anything. I know when I have an office visit, he will cover all the bases & if he needs to refer me to a specialist, or for lab work, he will do so.
---
Mar 14, 2023
Likely to recommend: not a 10 as I don't want everyone seeing him and I could never get in he's very good and actually LISTENS
---
Mar 10, 2023
Prompt, pleasant, professional. Great staff.
---
Mar 8, 2023
I really appreciate Dr Roberts and his staff
---
Mar 7, 2023
Dr. Roberts is always very attentive and thinks about what I have to say. I appreciate that.
---
Mar 6, 2023
Dr. Roberts listens.
---
Feb 14, 2023
Dr Roberts is always professional and knowledgeable about my health issues. He listens well and is thoughtful when answering my questions. I'm glad he is my primary care provider.
---
Feb 13, 2023
Relaxed and unhurried atmosphere. Covered all past and present concerns in a very professional manner.I felt very good about the experience.
---
Feb 13, 2023
Very good! Short wait time, pleasant visit. Been with Dr Roberts for 3 years and like him a lot
---
Feb 6, 2023
Dr. Roberts and his team are the Best!
---
Feb 3, 2023
Doctor James Roberts is a great listener. He pays attention to the details as a explain, some time in a lengthy period. He let me express my feelings and concerns with great patience. I love my Doctor! Very professional!
---
Jan 31, 2023
Always a good experience.
---
Jan 27, 2023
Dr Roberts is the best physician I've ever seen.
---
Jan 25, 2023
Dr. Roberts and his staff are always friendly and professional and I am glad to have them as my medical provider.
---
Jan 25, 2023
Problem coordinating betw
---
Jan 20, 2023
I have chronic back pain and Dr. Roberts is helping guide me through treatments.
---
Jan 18, 2023
He's an amazing provider but the front desk staff is VERY difficult to deal with. Customer service is awful and they treat people like they are stupid
---
Jan 18, 2023
Have always had good experiences with Legacy. I think Dr Roberts goes over and above to make sure I am receiving good care.
---
Jan 11, 2023
Dr was very patient kind and helpful
---
Dec 27, 2022
Waitlist availability was communicated only via email and available time was gone by the time I reviewed the email (about 1 hour after 1st email indicating availability).
---
Dec 21, 2022
Dr Roberts is the best. Not looking forward to the day he retires .
---
Dec 21, 2022
Dr. Roberts is respectfull and listens to patients concerns with medical advise.I never had any bad experiences with any staff at Dr Roberts clinic.
---
Dec 20, 2022
Good experiences
---
Dec 16, 2022
Great doctor and office.
---
Dec 14, 2022
Lab on 2nd floor ALWAYS closes BEGORE noon, so they can use the time they should be serving patients to ready themselves to have their duties all caught up to be out the door at the stroke of 12. I've been turned away more than once. One time the doors were locked at 11;50. It's a bit of a trek only to find it closed.
---
Dec 14, 2022
Dr. James Roberts is very personable and very knowledgeable every visit. He is so wonderful that we did everything in our power to follow him from a previous office and we pray that he is ALWAYS our family's doctor!!!!
---
Dec 13, 2022
Never had a bad experience with Dr. Roberts