Eating for a healthier you
Sometimes it can be difficult to figure out what to eat. A Registered Dietitian Nutritionist can help you translate the science of nutrition into practical ways to fuel your body for a healthy life. Many health conditions can be improved by making changes in your diet. We are here to help.
What is a Registered Dietitian Nutritionist?
A registered dietitian nutritionist (RDN) is a food and nutrition expert who has completed the following educational requirements:
Minimum of a science-based bachelor's degree and many RD's have an advanced degree
Minimum of 900 hours in an internship
National credentialing exam
Ongoing continuing education
An RDN is equipped to provide nutrition assessments and individual nutrition plans, as well as follow-up care and support to help you treat and prevent disease. We can separate fact from fiction and help you make practical, realistic plans to achieve long-term results.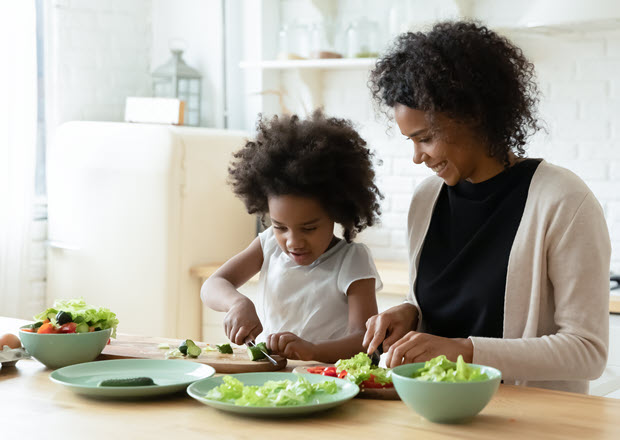 We can help with:
Heart disease – lower your risk of heart attack and stroke with information on a heart healthy diet and moderate activity
Digestive disorders – manage Crohn's disease, celiac disease, ulcerative colitis, and irritable bowel syndrome by learning about foods that you should eat and those you might need to avoid
Weight management – whether you would like to lose or gain weight, a Registered Dietitian Nutritionist can help you learn about eating a healthy, balanced diet to reach your goals
Healthy eating – are you wondering if you are getting all the nutrients you need in your diet? A Registered Dietitian Nutritionist can assess what you are eating and make suggestions for changes that can improve your health
Prediabetes – learn ways to balance your diet and activity to reduce your risk of getting type 2 diabetes
Kidney disease –learn about how changes in what you are eating can help to protect your kidney function
Counseling sessions are typically 60 minutes in length. We will work together to identify steps that will lead you toward optimal health, taking into account your ethnic, religious, and economic background, as well as your food preferences and lifestyle.