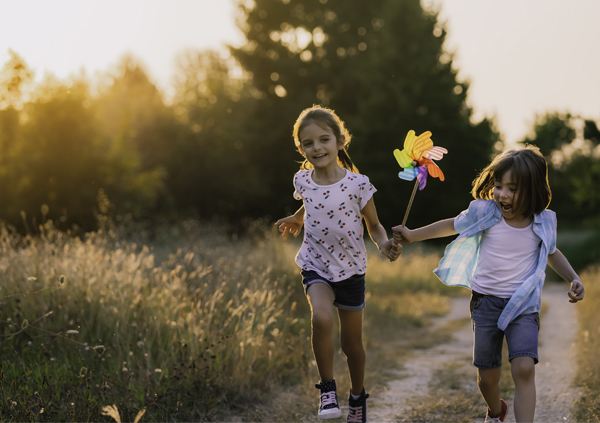 POPPY'S STORY
Noelle Myers told us about the care her daughter Poppy received at Randall
Children's Hospital at Legacy Emanuel.
My daughter Poppy is a joyful child. So joyful, people often don't know she has spent her life coping with a rare genetic disorder.
The moment she was born, we knew something was wrong and Poppy was rushed to Legacy Emanuel Medical Center. She underwent many tests until the proper diagnosis and treatment was determined. We left the Legacy Emanuel NICU on the same day that Randall Children's Hospital opened. It was a striking coincidence, as Randall Children's would become like a second home to us in the years to come.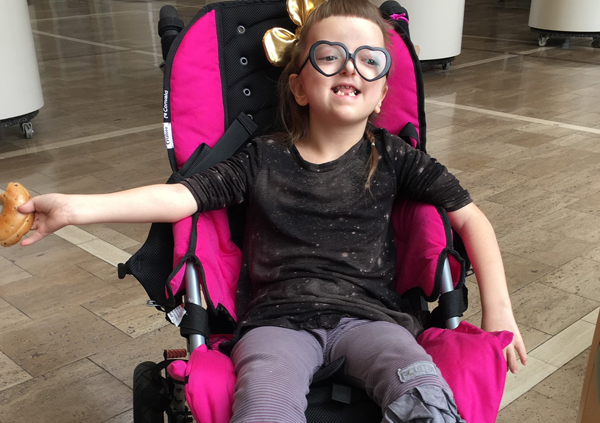 Poppy has had countless visits to Randall Children's to see specialists, receive treatments and undergo surgeries – including a skull reconstruction when she was only five months old. The hospital feels like a second home to us not just because we are there so often, but because the staff treats us like family.
Even though Poppy will always have health challenges, there is comfort in knowing the care providers at Randall Children's Hospital are here to help her feel her very best. That is truly a reason to be joyful.

MAKE A GIFT TO CELEBRATE PATIENTS LIKE POPPY!