Legacy Health Partners - News & Updates
Delivering value and improving health
LHP Reporting Suite: Data and tools at your fingertips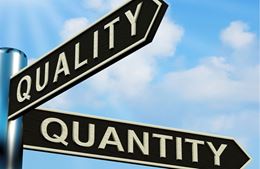 The LHP Reporting Suite in Microsoft Power BI gives you access to dashboards, reports and other helpful resources and tools to help meet performance standards and targets, improve quality and reduce health care costs.

Tip sheets to help you use these tools – including steps for how to login – are available on the Data & Reporting page of the LHP Team Site. The tip sheets and your field operations adviser are your best resource for learning how to view the reports and filter the data for your needs.

There are unlimited ways you can use the information in the LHP Reporting Suite to help improve care coordination and clinical outcomes for your LHP patients. Here are some actionable ideas for how to incorporate these tools into your clinical practice today:

The LHP Clinical Integration Dashboard is the primary dashboard presented to you and shows performance as well as member lists for the measures you are accountable for in the LHP Clinical Integration Program. The default view displays performance for the entire network.

Suggested uses:
Primary care providers, select your specialty from the dashboard dropdown list to view your own performance rate for your LHP patients on measures scored at the individual level.
Administrators, select your practice name and specialty from the dashboard dropdown list to view and filter for each of your providers to assess current performance, identify areas of opportunity and strategize where you can best support improvement efforts.
Hover over each metric on the dashboard to track the network's year-over-year performance trends and understand areas where performance is lagging compared to this time last year.
Use the Opportunities tab to drilldown to specific patient details in the measures for your patients. Any patients with a No in the "Met?" column are not currently satisfying the measure based on LHP's data. Remember, there is typically a three-month claims lag on the dashboard.
Sort the member lists by column title to help you take action. Filter by measure name to view all care gaps for a specific measure. Or sort by patient name to group multiple care gaps for a single patient. Use the phone numbers provided to contact patients and schedule care and close care gaps.
The LHP Member Attribution Report shows primary care providers and practices the LHP members they are responsible for and cost and utilization data for those members.

Suggested uses:
Review the Member List tab for a list of the LHP patients attributed to you. If you believe a member is attributed to you in error, download the Reattribution Request Form from the LHP Team Site and include the patient's correct PCP and email the form to LegacyHealthPartners@lhs.org before September 30.
View the Cost & Utilization tab for detailed insights about your attributed members over a 12-month period to help identify patterns or potential cost-saving opportunities for your patients. You can click directly on a patient in the table to view distribution of costs over time to help identify trends of high cost/utilization or determine if they are related to one-time events.
The LHP Provider Directory displays all active providers and practices in LHP's clinically integrated network including each provider's current primary location as well as all locations for the clinic.

Suggested uses:
Search the LHP provider directory to be aware of who else is in the network, help keep referrals in the network, enhance clinical collaboration, and manage total cost of care.
The LHP facility directory also shows options for LHP-approved facilities. LHP recommends confirming coverage prior to referring any patient to the facilities on the list.

The Cost and Use Payor Dashboard shows network-level cost and utilization data by payor product, as well as payor-reported contract performance and quality measure performance compared against targets.
Suggested uses:
View cost and utilization at the network level for each payor product to understand how we are performing against our cost targets.
Click any payor product's tachometer to see more specific details, including year-to-date contract performance, details about the patient population, top cost drivers, and the percent of services performed outside the network (i.e. network leakage).
Consider if you see similar cost drivers among your own patients and if there are ways your referrals or other clinical decision-making could make a difference in our cost performance.
The LHP Specialist Utilization Patterns Report shows where patients are going for specialist care, how often they are seeing specialists and for what.

Suggested uses:

Compare the average number of specialty practices your patients visit compared to peers at your practice. If your patients' utilization of specialty services is larger compared to your peers, consider if there are any adjustments you could make to ensure your referrals are appropriate.
See how often your patients are seeing specialists and where they are going. You will be able to identify high utilizers and patients who are going out-of-network for specialty care. When patients are referred out of the network, we lose opportunities for clinical collaboration around patient care in addition to direct revenue. Tracking where you are referring patients is an essential part of referral development and management.
The LHP ED and Urgent Care Utilization Patterns Report shows emergency department and urgent care utilization across your patients compared to rates measured across the network.

Suggested uses:
Identify frequent utilizers and remind those patients about your office hours as well as educate them about when it's appropriate to see a PCP instead of going to urgent care or the emergency department.
The Attestation Report is primarily used by practice administrators to view the completion status of their practice attestation responses as well as monitor provider's completion of Clinical Integration Education and Provider Learning Modules.