Legacy Health Partners - News & Updates
Delivering value and improving health
Transitioning into risk while expanding opportunities
As LHP enters our sixth year, we are refining our contracting strategy to focus on our goals to grow covered lives, and to financially maximize relationships with payor partners. The next steps in our evolution will bring our clinically integrated network into more risk-based arrangements, and we are carefully considering how best to make the transition.
Quality Corner: 2021 improvement spotlight - Diabetes care
This year, Legacy Health Partners (LHP) is focusing our network-wide improvement efforts on diabetes care. The network has not met regional and national benchmarks on some diabetes measures during the past few years. LHP will launch a multi-prong approach to help you with care coordination and clinical outcome improvement for diabetic patients this year.

COVID-19 Vaccine announcements and reminders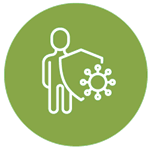 Help your patients navigate current process to schedule their vaccine


Tri-County Portland, OR metro area: Now in a larger space within the Oregon Convention Center for better access and space for growth, the All4Oregon effort is vaccinating 5,000 to 6,000 people daily. Vaccines are available by appointment only based on Oregon eligibility. This includes everyone 65 and older. Current process on how to register for a call or email back to schedule an appointment is listed on the All4Oregon website.
Many commercial pharmacies have also begun administering vaccines for eligible groups and have information and scheduling available on those websites.
In Washington: The best information for Washington residents looking for where they can be vaccinated is on the Washington State Department of Health's website.
Quick reference guide
A quick reference guide to many available resources that providers, care teams and clinic staff may find helpful in addressing patient and public inquiries about COVID-19 vaccinations is now available. Please share this resource with your team.
Events, announcements and reminders
Clinical Integration Education launches this month
LHP is busy producing this year's Clinical Integration Education and Provider Learning Modules. Both curriculums for 2021 will launch near the end of March and we will let you know as soon as they are available to view in E+.