Community Impact
Junki and Linda Yoshida donate estate to Randall Children's Hospital
April 02, 2019
Portland entrepreneur Junki Yoshida and his wife Linda, have donated their Troutdale estate, valued at $1.7 million, to Randall Children's Hospital Foundation to support the pediatric programs at Randall Children's Hospital. The Yoshida Garden View Estate includes a primary residence and several event buildings on 12 acres along the Sandy River.
Junki is a member of the Randall Children's Hospital Foundation board of trustees, and CEO of The Yoshida Group, which includes a property management company, Crater Lake Soda and Riverview Restaurant. Linda is a published fiction author.
Linda is the president of the Soulful Giving Foundation, which runs the Soulful Giving Blanket Concert. Since becoming a beneficiary of the concert in 2013, the Soulful Giving Foundation has donated $370,000 to Randall Children's Hospital.
"We have long been inspired by Junki and Linda's partnership in serving vulnerable children and their families at Randall Children's Hospital," said Bronwyn J. Houston, president of the hospital. "They have been incredible partners in providing support to children throughout the hospital, especially to our families served by the Children's Cancer and Blood Disorders team."
Junki Yoshida has long talked about his family's passion for children's philanthropy because his children and grandchildren have been healthy. Junki says he hopes the gift of his estate leaves a legacy that his family can be proud of. "I want my grandchildren to say, 'My papa did this.'"
Randall Children's Hospital is a regional leader in the care of babies, children and teens — blending the finest in medical services with family-friendly spaces and patient care procedures to reduce stress on patients and their families.
Click here to donate to Randall Children's Hospital Foundation.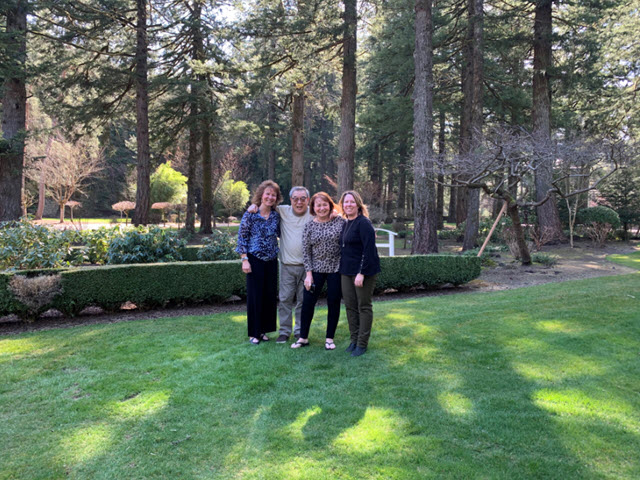 Share Your Story
Sign up for our email newsletter