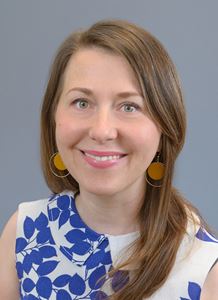 Call to Schedule
Viktoriya Monroe, MD
My Specialties:
Internal Medicine, Board-certified
Affiliations:
Legacy Health Partners
Where I see patients
Where I see patients
503-525-7515
Monday-Friday, 8 a.m.-5 p.m.
About Me:
Dr. Monroe is board-certified in internal medicine. She earned a medical degree at Oregon Health & Sciences University. She completed an internal medicine residency at Providence Portland Medical Center. Dr. Monroe enjoys getting to know her patients and their families, caring for the elderly and patients with complex and chronic medical conditions. Dr. Monroe was born in Ukraine and immigrated to Oregon as a child. Outside of work, Dr. Monroe enjoys pottery, knitting, running and cooking for friends.
Education:
Residency: Providence Portland Medical Center
Medical School: Oregon Health and Sciences University
Hospitals Served: Legacy Good Samaritan Medical Center
Patient Rating
Legacy wants every patient to have great care, every time. To help measure and improve patient satisfaction, we send surveys to randomly selected patients after their appointments. We use this feedback from the surveys to improve and enhance the care we offer. Learn more about our surveys & ratings
Average Rating: 4.8 out of 5.0
---
Aug 29, 2023
Too far away from where I live.
---
Aug 24, 2023
Excellent doctor & attentive listener.
---
Aug 17, 2023
My visit with Dr Monroe was a very pleasant experience. She was very attentive and listen as we reviewed my health . Made good recommendations for better sleep. Reviewed current medication I am taking. I shared upcoming events in my life and she asked questions and was listening to me. I enjoy Dr Monroe and my communication with her. She is an excellent health provider. Thank you!!!!!!
---
Aug 11, 2023
I've always appreciated Dr. Monroe's calm demeanor and caring approach. I followed her from Cedar Hills to Bridgeport because I didn't want to restart another good provider, even though it's much further away from my home.
---
Aug 10, 2023
Dr Monroe quickly understood my issues and was wonderful and patient. She answered all my questions and developed a clear and concise path forward. The best GP I have ever had.
---
Aug 10, 2023
Dr. Monroe is the most conscientious, thorough and knowledgeable doctor I have ever had in 70years.
---
Aug 8, 2023
I was unable to see my regular provider but I was very impressed with the provider I did see Viktoriya Monroe.
---
Jul 27, 2023
My new primary care was awful. She claimed she was just being blunt and honest which if true, would have been fine-I respect honesty. But she was angry and I just met her. But, In fact, she was truly abrasive & uncaring, dismissive, disrespectful, cruel & was trying to fire me as a patient. She said I was on state insurance which I am not. She caused me to cry (by dismissing my diagnosis of 13 years which Is the basis of my disability) for 20 minutes and not once did she ask if I was OK. She simply said I had to decide if I could deal with it. ( her honesty and bluntness) or move on. I don't mind if a doctor has no answers but I expect some basic respect and some interest in my case. My former primary care was kind and helpful. I need a different primary care. I hate to let her win but I can't ever see this judgemental person again. She truly did not want to help me. I don't why she acted like that but It wasn't ok. It really was a traumatic experience.
---
Jul 27, 2023
I appreciated that Dr. Monroe spent the time going over my health records and explained some of the reasons for the lab work, etc. It wasn't a quick in and out. All good!
---
Jul 27, 2023
De. Monroe did a wonderful job helping me through a difficult diagnosis. She is a wonderful health advisor and advocate. I feel much better about my health after the visit. Thank you for caring, listening and advising.
---
Jul 25, 2023
Dr. Monroe is the best PCP I have ever had. She was very patient, friendly and professional. She listen carefully when the patient was explaining the medical needs and concerns she provided all possible treatment options. She spent time reviewing the details of the patient medical records. So when she met with the patient, she already had a thorough knowledge of the patient medical history. She made referrals and lab tests based on my medical records and current healthcare needs. This ensured efficiency and focus of the doctor-patient communications during the appointment. I felt very comfortable talking with her during the appointment. She treated the patient with such respect and kindness. I felt so lucky to find a PCP like Dr. Monroe! I can trust her with my healthcare. She is the BEST!!!
---
Jul 20, 2023
Smart helpful respectful
---
Jul 20, 2023
Don't care about the source or the remedy to my health issues. Only cares about standard of practice procedures, and not my individual needs or wants.
---
Jul 18, 2023
This was my first visit with Dr. Monroe and I was very impressed by the care I received, both from her and her MA Casey.
---
Jul 14, 2023
Dr. Monroe extremely helpful to me in every way possible even to letting me read up-dated materiial from previous apptments. I expecially noticed how careful the DR was in that I could hear her plainly and visa versa. Just complete follow through with my appointment. I would give her a real 10 plus if I could.
---
Jul 13, 2023
The front desk people were so kind and helpful. Good group of people.The lab person who did my blood was the best person for me. So kind and understood that I need to lay down for a blood draw. She didn't make me feel foolish because of that.Dr. Monroe always takes her time with me and has and answer for all of my questions. I really appreciate her being there. I also like her nurse that works with her. So helpful.
---
Jul 11, 2023
I came into the office to establish care and Dr. Monroe was excellent - knowledgeable, clear, compassionate
---
Jul 11, 2023
I enjoy seeing the doctor and her assistant. They are very good to work with and they do the best for me
---
Jul 6, 2023
Dr. Monroe and Kasey are extraordinary health providers.
---
Jun 30, 2023
Dr Monroe took the time to touch base with the other members of my healthcare team to ensure that she had all the background she needed before seeing me as this was our first visit. This made me feel valued and respected. So often these days older patients are treated like disobedient children. She listened to what I was telling her and I felt she heard me.
---
Jun 29, 2023
Overall a decent medical experience with each visit. Non-office communications are not done on the phone but on the website/portal.
---
Jun 27, 2023
She gave me information regarding my condition and what the plan Is if I don't get better soon.
---
Jun 22, 2023
Dr. Monroe saw me for an urgent allergic reaction and I am very satisfied with the care I received from her.
---
Jun 22, 2023
Dr. Monroe is the best doctor I have ever had. She is so smart and easy to talk to. She uses her mind, not a protocol to figure out my health issues and next steps. I am so lucky to have found her.
---
Jun 13, 2023
Dr Monroe is the best PC I have ever had, and I had seen quite a few! She has always reviewed my chart before she sees me and follows up on all details(even the ones I wish she would forget like getting a colonoscopy).She is generally a kind, caring person and I can easily talk to her about anything.
---
Jun 8, 2023
The drugstore had a problem with a prescription that the dr. took care of. Very happy with Dr. Monroe and her nurse.
---
Jun 8, 2023
Dr Monroe was very attentive, relatable and made good recommendations for my healthcare.
---
Jun 2, 2023
Great doctor, very good staff.
---
May 26, 2023
She took the time to take an ekg on my heart and compared it to the last test
---
May 25, 2023
Dr. Monroe was friendly, listened to what I had to say and was knowledgeable about my health questions. She was not rushed during my appointment and answered all of my questions. She was very thorough.
---
May 23, 2023
This was my 1st visit with a new provider. Was with Providence before. Felt comfortable with change to legacy.
---
May 23, 2023
Doctor Monroe is the BEST!
---
May 18, 2023
Doctor took time with me; I did not feel rushed. She listened to my concerns and suggested solutions.
---
May 18, 2023
Made me feel relaxed and easy to talk to
---
May 16, 2023
Very pleased with provider and discussion.
---
May 11, 2023
I do not feel Dr. Monroe and/or her assistant who I spoke with after an MRI explained things clearly. Also, at this appointment I was given further health information that I certainly should have been told about a few weeks ago right after my CT scan. Dr. Monroe is abrupt and does not explain things clearly. I do not feel she and I make a good team for my continuing health care needs.
---
May 9, 2023
Dr Monroe listened carefully, asked good questions, wasn't rushed, followed up. Came prepared. I felt well cared for
---
May 5, 2023
All went well
---
May 4, 2023
Regarding recommending, I would give Dr. Monroe a 10; however, since she works part time it could difficult to get in right away.
---
May 2, 2023
Argued with me when I requested certain labs be done, stating "not appropriate." And not how she runs her practice. Didn't want to check cholesterol because if I wasn't willing to take a statin why bother checking the numbers. Didn't listen to my concerns about the overall inflammation and want to prescribe gabapentin which is for neuropathy - did do a referral to a rheumatologist. Basically implied that the reason I hurt all over is because I don't exercise. Did not listen to my concerns, And open to discussing options or what might be going on. Did not have a good overall interaction this time or previous times. I will be looking for a new primary care provider.
---
May 2, 2023
Doctor went into past medical history that, much to my surprise, might be affecting my present condition and pain. (Years ago Diagnosed with stenosis of the spine at OHSU.) Doctor immediately picked up on that in referring me for x-rays. Got back toMe on My Health that day with results of x-rays of the hip and spine.
---
Apr 28, 2023
This visit was a very positive experience. However getting an appointment in a timely manner for wellness check is problematic
---
Apr 27, 2023
The doctor was very good at listening to my concerns, and explaining my options. Sometimes the wait time for an appointment to see this provider can be very long.
---
Apr 25, 2023
I feel very fortunate to have dr. Monroe as my medical provider; I appreciate her methodology of looking at the whole person and using preventative methods! I enjoy using the Bridgeport Clinic; it always has always been a friendly and professional place
---
Apr 25, 2023
I like that Dr. Monroe is very friendly but also very efficient. She strikes a good balance as to how much concern should be given to the various medical issues I asked her about.
---
Apr 20, 2023
I am very pleased with Dr. Viktoriya D. Monroe, I have been a patient at Legacy Health Clinic Bridgeport for several years - very impressed with all personnel there.
---
Apr 7, 2023
I'm very pleased with the care that I'm getting from Dr Monroe
---
Apr 4, 2023
Good information always provided
---
Mar 17, 2023
I was there for a physical as this was only the second time I had seen this provider and I was surprised that she didn't really do anything that my previous provider did when I came in for a physical. She didn't look in my ears, listen to my lungs, or look in my mouth or eyes. No one took my pulse but the MA did take my weight, BP and pulse ox. The provider did review my recent labs and did a pap smear. I just expected more when I was having a physical. It was strange.
---
Mar 7, 2023
She obviously had reviewed my file before the visit and was well prepared.
---
Feb 28, 2023
Always best possible experience.
---
Feb 16, 2023
She listens, makes suggestions, follows through on her recommendations.
---
Feb 16, 2023
This was a new patient consultation. Dr. Monroe was a bit tardy, but explained that she was reviewing my medical history. She asked pertinent questions, and had new information about my meds and conditions. She was polite, respectful, a good listener, but seemed quick/rushed in responses. As we are both new to one another, it may take time to get sorted, but I am hopeful we are a good match.
---
Feb 16, 2023
Forgot ear wax wash last visit Great visit otherwise
---
Feb 14, 2023
Dr. Monroe is a thorough, professional health care provider who my wife and hold in high regard.
---
Feb 10, 2023
It was a helpful visit overall. At the end, however, the provider left the exam room to go to her computer to order the scripts. I assumed she or someone would be returning. I got dressed and sat in a chair for over 15 minutes before deciding to check on her. I left the exam room and approached the desk and one of the nurse assistants looked up and handed me the after visit summary and said the scripts had been called in. I thanked her and left. It seemed a bit odd and I wondered how long I would have been left sitting in the exam room waiting for someone to return.
---
Feb 9, 2023
Dr. Monroe always takes her time to get to the bottom of my issues. At the end of our visit she always has a plan in place.I feel very blessed to have her as my doctor.
---
Feb 3, 2023
I take 3 heart medicines, she did not check my heart.She did discuss my change in diet which an be helpful.I felt like my "time" was running out, but I could have asked more questions.
---
Feb 2, 2023
Friendly joke around listen to me made me feel comfortable
---
Jan 31, 2023
Dr Monroe is always familiar with my medical history when we speak.
---
Jan 27, 2023
All Good, No Bad Very Professional and thorough
---
Jan 24, 2023
Dr. Monroe was attentive and very thorough. Easy to talk to.
---
Jan 24, 2023
It would have been preferable for my doctor to have looked at my medical record prior to coming into the room. However, I realize this may not be possible due to the volume of patients that need to be seen. Still, she might not have needed to ask when I would be getting my bloodwork done, as I had gotten it done 4 days earlier, to discuss the results during my visit. Just sayin.
---
Jan 19, 2023
Dr. Monroe is very friendly, excellent at explaining things and VERY well informed about my medical history and I have never seen anyone who could type as fast as Dr. Monroe when taking notes, AMAZING! I am so lucky and pleased to have Dr. Monroe as my primary care provider. Thank you Legacy!
---
Jan 19, 2023
First time meeting the doctor and her assistant very pleased with both. Dr Monroe was excellent.
---
Jan 13, 2023
At Monroe is easy to talk to and very well informed
---
Jan 12, 2023
Dr. Monroe is very knowledgeable and knows all my past issues & listens to me - then she takes the needed steps to help me with my current issues.
---
Jan 12, 2023
It was a good visit with Dr. Monroe. She was proactive and caring.
---
Jan 10, 2023
Dr. Monroe was instrumental in my going in for cardiac work up and an angiogram and balloon & stent surgery - she is a great doctor.
---
Jan 6, 2023
Dr Monroe is friendly and easy to talk to. She is efficient and is able to accomplish a lot in a short time. I feel well-cared for with her.
---
Jan 6, 2023
I felt the physical exam was very minimal - not a complete examination; the doctor did listen and address my concerns which was helpful
---
Jan 5, 2023
I really appreciate the excellent care that I'm getting from Dr Monroe
---
Dec 27, 2022
Dr. Monroe is absolutely the best. That's why I followed her to new clinic, when she moved, though new location is more inconvenient. The only area of concern is the time it takes to get appointment. Dr. is way too busy.
---
Dec 22, 2022
This appointment was very thorough and gave me lots of confidence and extreme nearly appreciation to all of the staff particularly my Doctor Viktoriya and Kacie and they gave to me time which is so important to me...
---
Dec 6, 2022
Her English is a lot better now compared to a year ago on a Zoom call.
---
Nov 21, 2022
Dr. Monroe was very thorough and knowledgeable. She provided a detailed plan for next steps and actions I need to take.
---
Nov 21, 2022
Dr Monroe listens and we talk about my health and the best ways to deal with my concerns to keep me at my best.
---
Nov 18, 2022
This was my first visit with Dr. Monroe as my previous PCP is no longer at the LMG Tualatin Clinic and I needed a new PCP. I was impressed with Dr. Monroe and her thoroughness, kindness and attentiveness. Glad to have a new PCP.
---
Nov 10, 2022
She got very cross with me when I didn't want to do a colon test and maybe that I refused a booster too. I'm a big girl and I can make up my own mind. I think there were nicer ways she Could have addressed the issue.
---
Nov 3, 2022
ILove Dr Viktoriya Monroe as our family Doctor , she is very caring personable & knowledgeable ! She's the best Doctor ever ! That's why we followed her when she moved her office. We're so happy with Dr Viktoriya Monroe .
---
Nov 1, 2022
It was a very good experience , Dr. Monroe listen to all my concerns. Also spent a good deal of time going over my questions
---
Oct 25, 2022
Dr. Monroe and all of the staff is great - very efficient and friendly) are very professional and friendly. Dr. Monroe has been very informative w/my diagnosis and very thorough w/my future med needs!
---
Oct 25, 2022
Seems very knowledgable. Had a tendency to talk over me without me finishing my thought.
---
Oct 14, 2022
Good visit, covered list of items re visit
---
Oct 14, 2022
I think dr Monroe is a very good doctor. She doesn't hesitate to refer me to a specialist that can help me with an issue. I appreciate that. And she's very knowledgeable and a good communicator.
---
Oct 13, 2022
Dr. Monroe is a wonderful doctor. She listens and provides very complete and detailed information. Most of all she in caring. I know I'm in the best hands with her as my doctor.
---
Oct 7, 2022
Overall, she is very disrespectful. this provider easily makes the worst doctor I've ever been seen by. This was my second (or maybe third) time I saw her, she helped me none. During this annual visit, she checked my breathing, and my abdomen area. That was it. She didn't check my ears, she didn't check my eyes, didn't check my throat, didn't check anything at all. She asks me questions, but she cuts me off when I try to explain something, and she ended with "ok!" Or the worst when I told her I have been having a chest pain. I explained what's it like. She told me there is nothing concerning. I asked her what can be the possibility. Her reply was "I don't know. I don't have answers to every questions." Too many disrespectful attitude by her in this short less than 10 minutes, I've decided this was my last time seeing her, I'm now looking for a different provider.
---
Oct 6, 2022
Very good experience. My provider was everything you hope your provider would be. Excelent!
---
Oct 4, 2022
Very personable, listened to me
---
Oct 4, 2022
My experiences with this doctor have always been positive. She has a good bedside manner.
---
Sep 30, 2022
POSITIVE. Dr. Monroe is exceptional. We were disappointed that Laura left, but very happy with Dr. Monroe. NEGATIVE: It took 9 MONTHS to get in for new patient visit with Dr. Monroe. This is the only reason I wouldn't recommend this facility to anyone.
---
Sep 29, 2022
Dr. Monroe Is so helpful in getting a grief councilor to guide me through this terrible time in the sudden death of my daughter this month! She's always a great listener and genuinely cares how I feel! I am truly pleased that she's my physician!
---
Sep 27, 2022
Dr. Monroe has a good bedside manner.