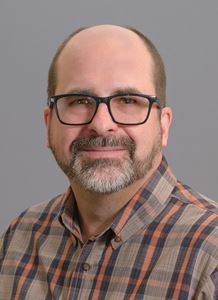 Call to Schedule
Todd Hochenedel, MD
My Specialties:
Internal Medicine, Board-certified
Affiliations:
Good Samaritan Medical Center
Where I see patients
Where I see patients
503-415-4061
Monday-Friday, 8 a.m.-5 p.m.
About Me:
Dr. Hochenedel is board-certified in internal medicine. He earned a medical degree from Louisiana State University School of Medicine, New Orleans and completed an internship and residency at OHSU. Dr. Hochenedel focuses on preventative medicine. He uses communication and a collaborative approach to personalize care for each patient. He finds the greatest reward of primary care is creating long-term relationships. Outside of work, he enjoys gardening, the outdoors and watching movies. Dr. Hochenedel is not currently taking new patients.
Education:
Medical School: Louisiana State University School of Medicine, New Orleans
Hospitals Served: Legacy Good Samaritan Medical Center
Patient Rating
Legacy wants every patient to have great care, every time. To help measure and improve patient satisfaction, we send surveys to randomly selected patients after their appointments. We use this feedback from the surveys to improve and enhance the care we offer. Learn more about our surveys & ratings
Average Rating: 5.0 out of 5.0
---
May 5, 2023
Doctor listened attentively. He answered all my questions without hesitation. He was very knowledgeable of my medical history and current needs.
---
May 1, 2023
Very unfriendly lab/radiology reception staff - on 2 separate occasions treated like a package on a conveyor belt - this person had zero interpersonal skills. Very unsatisfied with interaction.
---
Apr 17, 2023
Answered and addressed my current health Issues
---
Apr 7, 2023
Dr H always listens and asks questions to try to understand the issues. He does not show impatience but actively seeks to understand and help.
---
Apr 6, 2023
Dr Hochenedel is an excellent communicator. Through his questioning he gets me to the root of my problem. He has given me several life altering ideas over our time as Dr and patient.
---
Mar 27, 2023
Visit went very smoothly and quickly; outcomes were positive and plan for future treatment and followup was implemented.
---
Mar 24, 2023
Todd is excellent. He seems up to date on knowledge & offers good suggestions.
---
Mar 13, 2023
No bad experiences! My PCP & staff are great.
---
Mar 13, 2023
I am grateful for all the care I receive from my pcp.
---
Mar 10, 2023
I left Dr. Hochenedel because I moved. I came back to him after one year because he is much better than the other.
---
Mar 10, 2023
As good as I could expect.
---
Mar 3, 2023
The wait time in the office and exam room to see my physician was excessive.
---
Feb 28, 2023
Dr. H. is great dr. and I would recommend him to anyone. My wife is trying to get a new PCP (her old one retired) but no one at your office is taking new patients - very unfortunate.
---
Jan 26, 2023
Dr Hochenedel is highly knowledgeable, and is very clear and thorough.
---
Jan 23, 2023
Dr. Hochenedel is always the best easy to talk to, and it never feels hurried. Thankful to have him as my doctor.
---
Jan 20, 2023
Dr. Hochenedel is a great listener and problem solver.
---
Jan 17, 2023
Dr. H has been my primary care physician for many years now, and I consider him a friend as well as treating physician. While doctor visits aren't high on my list of fun things to do, it is definitely comforting to trust my care to a doctor who is familiar with me and my health history. Please don't let him retire anytime soon! :-)
---
Jan 16, 2023
Whenever anyone is looking for a new internist, I ALWAYS recommend Dr. Hochenedel. He is the best caregiver I have ever had.
---
Jan 16, 2023
My doctor and medical assistant are always the best. They are pleasant and respectful
---
Jan 16, 2023
The Dr is great - the staff and general interactions with the Legacy staff and systems are terrible. It is the opposite of a positive UX and worse than my wife's or daughter's care systems (Providence and OHSU respectively). As soon as my Dr retires, I'll leave Legacy
---
Jan 12, 2023
I have been sick for almost 3 weeks after visiting the Dr. Office. I took every precaution I knew of to minimize my exposure to any Ill patients in the waiting room. I completed all the survey forms online, indicated I had no cough and waited in my car in the parking lot until 5 minutes before my appointment. When I entered the waiting room, I noticed a woman seated close to the open seat I took, who was filling out the long form survey. When she completed and turned in the survey, the receptionist noted that she had all the signs of Covid and ushered her off to an open examination room. I had sat next to her for 15 minutes. I was then ushered into examination room 5 minutes later. Bottomline, even having filled out all the forms online and then entered the waiting room 5 minutes before my scheduled appointment---I still had to sit in the waiting room for 20 minutes before being taken to an examination room. Not good. Either adhere to the scheduled appointment time or offer to call the patient if they should prefer to wait in their car.
---
Dec 22, 2022
The people I encountered In this office were very professional and helpful. I have visited this office in the past and always find it a welcoming place. The medical staff are efficient and knowledgeable. I would recommend them to family and friends.
---
Dec 16, 2022
Dr Hochenedel is a PCP with the perfect combination of medical knowledge, compassion, and people skills. He has been exemplary for my wife and my medical needs.
---
Dec 12, 2022
Dr. Hochenedel is an excellent listener and provides well-informed, thoughtful care, professional care to my family.
---
Dec 8, 2022
Give Dr. "HIGH MARKS" for this year!! He has kept me well, and with a good life (r.e., Diabetic.)
---
Dec 6, 2022
Everyone was superb! I am very happy with the services.
---
Dec 5, 2022
Very good care,
---
Dec 1, 2022
Dr. H. is always good. I mentioned a study I had seen a summary of recently, and he knew the details of it very specifically, so he keeps up on medicine. He's kind and listens well.
---
Nov 28, 2022
Dr Hochenedel is the best. Always listens and involves us in treatment options. Orders tests appropriately and will order tests from our concerns. He is always communicative on the the portal and responds to any question. He used to be my dr also but I have providence insurance or I would still be a patient also. I believe my mother had lived this long because I'd his great care.
---
Nov 28, 2022
Accomplished the goals of the visit
---
Nov 18, 2022
Dr. Hochenedel always listens and answers my concerns and gives me very knowledgeable medical advice.
---
Nov 11, 2022
Dr. H knows me and cares about my health. He deals with my health problems. This is what I want in a primary care dr.
---
Nov 4, 2022
Great staff and Dr H was prompt and supportive.
---
Nov 1, 2022
I have been a patient of Dr. Hochenedel for the better part of three decades. He has ALWAYS been 100% professional - pleasant, accurate, good bedside manner.
---
Oct 31, 2022
Efficient;very professional
---
Oct 28, 2022
My only issue was that it took about 10 days to get in to see my Doctor when I was in a lot of pain (knee issue).
---
Oct 28, 2022
Dr H is very compassionate and understanding. He really cares!
---
Oct 27, 2022
Friendly and competent
---
Oct 27, 2022
Always very appreciative and fell very lucky to be a patient of Dr. H
---
Oct 27, 2022
Dr Hochenedel was very informative and helpful in describing my condition
---
Oct 21, 2022
They had an opening and their schedule so I was able to get an appointment within a half hour of their return call. Very much appreciated.
---
Oct 21, 2022
Dr. Hochenedel is amazing and always listens and provides the best care for me and my spouse.
---
Oct 21, 2022
On my most recent visit, there were numerous health issues to address. Dr. Hochenedel and I discussed each one thoroughly. I felt comfortable about the level of care when I left.
---
Oct 21, 2022
Office staff were a little late in opening the office for a 740 appointment. Dr H is an awesome dr
---
Oct 21, 2022
Could not eCheck-in, did not get a code to confirm my phone number.
---
Oct 18, 2022
I think Legacy policy to make a young patient a new patient if unseen in 3 years is ridiculous. Also think it is ridiculous that the office staff will not ask doctor to re-see patient. Was very difficult for me to be re-established w/my doctor. This is not a good policy in my opinion.
---
Oct 17, 2022
Requiring masks in the check up context is absolutely ridiculous at this present time. I have two sons that are licensed medical doctor surgeons and other family members such as nurses are in the medical profession so I am not ignorant of the facts and realities.
---
Oct 10, 2022
Everything are very good.
---
Oct 6, 2022
Dr H has been my primary doctor for 20+ years. I respect his knowledge and opinions around my health situation.
---
Oct 3, 2022
I receive excellent care from Dr. Hochenedel.
---
Sep 30, 2022
I always feel I have gotten the best care one can expect from one's physician. He listens and respects my concerns and wishes.
---
Sep 26, 2022
Rapid turnaround xrays and post consult
---
Sep 26, 2022
If I would have been informed to fast, I could have had my blood tested after meeting with the doctor. I had to make a separate appointment for blood testing. At my last checkup a year ago, my blood was tested without fasting.
---
Sep 20, 2022
Dr. Hochenedel & his team are the best that I have ever had care for me in my years.
---
Sep 20, 2022
All around excellent experience
---
Sep 15, 2022
Fabulous. Wish I could get my wife in to see this doctor.
---
Sep 13, 2022
Awaiting results of blood work to be discussed @ appt. next month.
---
Sep 9, 2022
Dr. Todd Hochendel is a very good doctor who cares about his patients
---
Sep 2, 2022
In my opinion Dr. Hochenedel is an expert physician who shows remarkable kindness and compassion together with professionalism. He Is an excellent listener. I have complete confidence in his abilities and guidance. I am grateful that he is my doctor.
---
Sep 2, 2022
We love Dr Todd H.
---
Aug 30, 2022
The physician and his staff are amazing, the receptionist I dealt with was great as well, but the other receptionists at the desk were not nearly as pleasant or helpful to deal with.
---
Aug 26, 2022
Dr. H. Has always treated me with respect. He is an excellent doctor that listens to my concerns.
---
Aug 26, 2022
Including wait times in the waiting room and exam room, my appointment took over 1 hour to complete. For a routine diabetes checkup, I found the wait times excessive.
---
Aug 25, 2022
Dr. Hochenedel is the an exceptional clinician because is knowledgeable, a great listener and communicator, appropriately empathetic, well balanced, and efficient. I wish I would tell him more frequently what a valuable role he plays in our society today.
---
Aug 23, 2022
Provides excellent, attentive medical care staff is efficient, friendly and professional.
---
Aug 23, 2022
Dr. Hochenedel is a very knowledgeable, thorough and thoughtful PCP. He is understanding of his patients needs and always gives excellent medical advice.
---
Aug 19, 2022
First visit. Liked dr. OK. Would have preferred seeing my PCP. Not taking any patients for 2 mos. NOT GOOD.
---
Aug 18, 2022
Dr Hochenedel reads through everything and is well prepared. I have never gone to an appointment with him and felt like an afterthought. It also seems like he is more willing to change his mind than some doctors. I also like his assistant. She is very organized and gets everything squared away like prescriptions in a timely fashion.
---
Aug 18, 2022
All very positive.
---
Aug 8, 2022
Dr. Hochenedel has always been a great listener.. he takes his time with me!
---
Aug 8, 2022
I was very pleased with the care I received. Dr. Hochenedel read the comments I left when I made my specific-issue appointment and understood why I was there.The reception desk seemed to think I was there for a regular office visit, though, which made things confusing when I arrived because it affected my visit payment. I felt like the reception desk did not have access to my reason for visit, and it was not something I wanted to discuss publicly in the lobby.
---
Aug 4, 2022
Dr H is great at asking questions of me to get to the root of my problem. I know I don't feel well but l find it difficult to be specific about it. He is easy to talk with and draws the information he needs out of me. He helped me immensely during my last visit and recommended a short term solution to my itching problem. He ordered tests to work on long term solution too.
---
Jul 15, 2022
Always a great experience. I like his knowledge and experience and advice. I have a lot of confidence in my doctor.
---
Jul 14, 2022
I have complete confidence in Dr. Hochenedel. He is consistently thorough, prepared and personable.
---
Jul 12, 2022
Dr. Hochenedel is a great primary care doctor! I feel lucky to have him!
---
Jul 12, 2022
Dr Hochenedel is very efficient , thorough , pleasant and a good listener , I appreciate his responsiveness and care of my medical problems and am very pleased with him.
---
Jul 8, 2022
Dr Hochenedel always gives me and my husband superior care. We feel free to bring up any issues and he listens carefully and gives thoughtful answers and extra help if we need it. We never feel rushed. We are fortunate to have for our doctor
---
Jul 8, 2022
Best physician that I have had in my lifetime, very comfortable with him and his advise. Highly recommend him if asked by friends or family.
---
Jul 8, 2022
Very very good.
---
Jun 28, 2022
I never feel rushed with Dr. Hochenedel yet he is very efficient with his time. Same can be said about his assistant.
---
Jun 24, 2022
I'm grateful that Dr Hochenedel is my primary care physician.
---
Jun 23, 2022
Felt that the physical exam wasn't as thorough as other providers I've been to.
---
Jun 21, 2022
I've always felt VERY lucky to have found & connected w/Dr. H. - he's fantastic.
---
Jun 17, 2022
Better than expected.
---
Jun 13, 2022
Dr Todd is excellent!