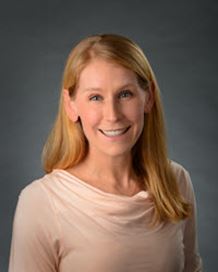 Call to Schedule
Suzanne Hughes, MD
My Specialties:
Internal Medicine, Board-certified
Affiliations:
Legacy Health Partners
Where I see patients
Where I see patients
503-655-3321
Monday–Friday, 7:30 a.m.– 6:00 p.m.
About Me:
Dr. Suzanne Hughes is a board-certified internal medicine physician with the Legacy Medical Group - West Linn. She attended Oregon Health and Science University and completed her residency at Madigan Army Medical Center where she was awarded the James J. Leonard Award for Excellence in Teaching Internal Medicine. She served in the US Army Medical Corps, retiring as a Major after 12 years, and has extensive experience caring for veterans and their families. Her practice philosophy centers around evidence-based disease prevention, vibrant patient care relationships, and the long term mental and physical health of her patients. Dr. Hughes is a strong proponent of preventative care, including maintaining an active and healthy lifestyle and being a firm advocate for all CDC recommended vaccinations. Outside of work you will find her running around the Pacific northwest with her family, hiking, playing, and generally enjoying being in the wild. Treats patients aged 18 and older.
Training: Education: Residency: Madigan Army Medical Center, Tacoma WA Medical School: Oregon Health and Science University Year I started practice: 2017 Hospitals Served: Madigan Army Medical Center; Carl R Darnall Army Medical Center
Year I Started Practice: 2017
Hospitals Served: Legacy Meridian Park Medical Center
Patient Rating
Legacy wants every patient to have great care, every time. To help measure and improve patient satisfaction, we send surveys to randomly selected patients after their appointments. We use this feedback from the surveys to improve and enhance the care we offer. Learn more about our surveys & ratings
Average Rating: 4.9 out of 5.0
---
Sep 8, 2023
Timely, efficient, assistant seemed nervous.
---
Aug 25, 2023
I am almost [age removed] and have had many doctors during that time. I don't believe I ever had a bad one but Dr Hughes is exceptionally good and I feel very lucky to have her as my primary at this point in my life.
---
Aug 24, 2023
It is very sad how all of the Legacy employees were notified about the merger with OHSUHR needs to to take a course in employee retentionnot done well at all.
---
Aug 24, 2023
Doctor & staff are very good
---
Aug 21, 2023
The worst part of this clinic is the stairs and ramp. My wife has to push me in a wheelchair up that ramp. I weigh 100 pounds more than she does. We are not young. The threshold is terrible to go over.I realize you are moving. So, problem solved.
---
Aug 21, 2023
I have actually recommended Dr. Hughes to three different people (who are all now patients, and love her!).The only bad part of the visit was that OHSU's first order of business will be to close some Legacy primary care clinics. The last thing our community needs is LESS primary care clinics. Shame on you Legacy and OHSU both.With that said, I would follow Dr. Hughes to the moon. So I will go anywhere they decide to send her.
---
Aug 18, 2023
Dr Hughes is a wonderful doctor and I hope we will be able to have her as my doctor for a long time. Her MA is also wonderful her name is Marie.
---
Aug 17, 2023
Very personable, lots of energy, very thorough, feel confidence in her care
---
Aug 14, 2023
Please keep Dr Hughes in West Linn. We had to change doctors this year due to Providence would no longer taking Blue cross insurance. They did not have a contract with them. So we chose Legacy West Linn and dr Hughes. We really like her and don't want to have to change doctors again. So please keep her in West Linn!!!!!
---
Aug 14, 2023
Dr. Hughes is very good and competent!She informed me that Legacy is closing this Clinic. I find this to be tragic!! It's a well run, efficient office and I've truly enjoyed my experience here with said doctor and staff!
---
Aug 14, 2023
Always a productive session with Dr Hughes!Treats us respectfully and with Aloha!
---
Aug 11, 2023
Great service as always. Got right in, Dr was in immediately and performed exceptionally. Was not happy to hear that the West Linn Clinic is closing. We finally found a great Dr that was close and now to continue as a regular patient, we will have to deal with Highway 217!!!! Not cool and NOT convenient!! If this move Is "to better serve me", then you have no clue as to what your elderly retired customer's needs are.
---
Aug 10, 2023
However all of your doctors are not taking new patients.
---
Aug 9, 2023
Dr Hughes is an engaged, positive, and smart physician. I am quite disappointed that the West Linn clinic is closing and that Dr Hughes will then work at the Cedar Hills clinic.
---
Jul 20, 2023
Always good to see the doctor.Wonderful having my doctor's office so nearby home.
---
Jul 19, 2023
I am exceptionally upset Legacy is taking accessible health care away from me and my family by closing the West Linn clinic. Post COVID care has been exceptionally challenging as it is and now Legacy takes away our community health care? This decision seems exceptionally shortsighted and is not taking the patients needs into consideration whatsoever
---
Jul 19, 2023
I was told the office was closing. I am very disappointed to hear that because of my positive marks I gave the people in this office. My wife and I are older and not knowing if we can find another clinic close to us. We may have to change from Legacy if this clinic closes.
---
Jul 17, 2023
Firstly, I want to say that Dr. Hughes is very attentive and thorough. She listens well and is on top of getting appointments she makes referrals for. However, she told me yesterday that I could no longer be her patient because I won't take a Covid vaccine. I was there yesterday because of a neck issue and she made me take a Covid test during the appointment. I am so mad at myself for complying with that. She said she is immunocompromised and she just can't have someone like me in her practice. At this point in time, everyone knows anyone could expose a person to Covid, vaccinated or not. If she is so compromised, maybe she is in the wrong profession. I was so upset when I left, thinking about being booted as a patient because of a medical choice I have the right to make. I personally think Dr. Hughes is obsessed with Covid, a pandemic that has been declared over. Even if I had a choice, I would not see her again.
---
Jul 17, 2023
Very pleased with this doctor, and the clinic. I never feel rushed, or that the doctor can only spend so many minutes with me. Very personable.
---
Jul 14, 2023
Doctor Susan Hughes is an outstanding doctor, and I wouldn't have any other doctor on this planet again. She has been outstanding, and has addressed every need , if she decides to go to another doctors office, I will follow her if I can find her other than that definitely satisfied and I will keep Doctor Susan Hughes as long as I can
---
Jul 14, 2023
I feel extremely well cared for by Dr. Hughes. She is the best Primary Care Doctor Ever.
---
Jul 13, 2023
Dr. Hughes is an excellent physician. I think she is intelligent, compassionate and an excellent diagnostician. She is a new PCP for me and has learned my history rapidly as she is very thorough. Follow up noted as not done in the questionnaire was not necessary. I would give her 10+ as a provider.
---
Jul 12, 2023
Refused as new patient due to lack of covid boosters
---
Jul 12, 2023
I have complete faith in Dr. Hughes. I appreciate her direct answers and concerns about my health.
---
Jul 10, 2023
I like my provider but she has never given me a physical exam, my visits are always about my medicines and my next visit will be with the clinic pharmacist to go over meds again! And then see Dr. Hughes to review new lab work and meds (again) in 3 months.
---
Jul 7, 2023
I love this doctors she is very knowledgeable and cares and listens
---
Jul 6, 2023
Dr. Hughes is great and I have recommended her. Marie is also very good and gets back to me with any questions I might have forgotten to ask while at my appointment. I just had 1bad experience with them sending a new prescription to my mail order Rx instead of the local Costco. The situation was resolved in a few days.
---
Jul 3, 2023
Dr. Hughes, is by far one of the best doctors I have ever gone to.
---
Jun 23, 2023
Always positive. Enjoy going to this clinic.
---
Jun 16, 2023
Dr. Hughes is AMAZING! I have never had such an amazing provider. She really takes the effort to get to know you. So thankful to have found her!
---
Jun 16, 2023
First visit with my new Primary Care Physician. I am very happy to have Dr. Hughes as my Doctor.
---
Jun 13, 2023
Everything was great! Suzanne Hughes is the best Dr. I have ever had!
---
Jun 8, 2023
Dr. Suzanne Hughes is a fabulous doctor. I'm so glad my husband and I are under her care. SHe is compassionate, extremely knowledgeable, caring and she always makes us feel very comfortable - we absolutely love her! As well as her nurse, Marie!
---
Jun 7, 2023
Dr. Hughes is the best! I do have a hard time getting appointments with her, but have been seen by 2 excellent "subs."
---
Jun 2, 2023
Dr. Hughes is very detailed and thorough. She is professional and kind. She is a good listener. I have recommended her to many people.
---
Jun 2, 2023
They care about me and what I have gone through in the last year up to present. (The loss of my husband.)
---
Jun 2, 2023
My primary care physician dismissed me at the beginning of the visit, from her care. She said she will not treat individuals who are not vaccinated for C-19
---
Jun 2, 2023
Dr Hughes wasted no time addressing the primary reason for my visit which was acute shoulder and pectoral pain after a fall. She was wonderful!
---
Jun 2, 2023
I appreciate The time Dr Hughes spends with me to explain to me everything I need to know. She answers every one of my questions with precise answers. And it's a bonus that she's so friendly I feel like I'm sitting with a friend discussing my problems
---
Jun 1, 2023
Great doctor - and assistant - both are up to date on current treatments and development, friendly, care about me.
---
May 31, 2023
My daughter (who accompanied me) and I were very impressed with Dr. Hughes. She was extremely friendly, courteous, helpful, listened, and extremely professional. Also, we didn't have to wait, and the entire staff was very professional and helpful. And we loved Dr. Hughes! I'm looking forward to a long and warm relationship with the Doctor.
---
May 24, 2023
Dr. Hughes is knowledgeable, thorough, and friendly. Hard to find all of that in one doctor.
---
May 19, 2023
Dr. Hughes is fantastic at handling various medical conversations with respect and having a great way of treating urgent matters with a dose of reality
---
May 15, 2023
I made the appointment [date removed] and had to wait until [date removed] to see her. This fact does not reflect her service. She was very engaging and I am very pleased that she will be my primary care physician.
---
May 15, 2023
This was my first visit with this provider. I was very impressed.
---
May 12, 2023
Note this was my first visit with Dr, Hughes. We recently moved to the area and plan for Dr. Hughes to be my primary care physician. My only significant health concern is that I have Crohn's disease which is being controlled with Remicade infusions. Though I have a GI specialist who helps me manage this disease I am very pleased that Dr. Hughes is familiar with it and especially with being immunocompromised.
---
May 10, 2023
Good experience! Dr. Hughes is very thorough and caring - also follows through with referrals in a timely manner!
---
May 5, 2023
Dr. Hughes put me at ease with her great bed side manner. She used humor to explain my condition and was easy to talk to.
---
May 5, 2023
It was a first time meeting Dr Hughes and we went through medical and family history. She ordered some tests that I will be getting done and will go back to see her in 3 months. She was very nice and very professional. I liked her and will be happy to have her as my medical professional.
---
May 4, 2023
1st visit to establish medical relationship. Unsure if my medical records have been reviewed. I think future relationship will be fine.
---
May 3, 2023
She was "all business" short with me and her assistant. When the exam was over she apologized and said she was concerned about my condition and wanted to get to the exam as soon as possible.
---
May 1, 2023
Dr. Hughes is the best physician I haven't seen in years! She is always prepared, enthusiastic, friendly, and just a joy to check in with.
---
Apr 28, 2023
Dr. Hughes is very knowledgeable about the issues that we deal with together in my healthcare.
---
Apr 27, 2023
Both doctor Hughes and her PA Marie are both professional and courteous and have done taking care of my needs
---
Apr 24, 2023
I always feel that I'm well cared for when I go in for a visit.
---
Apr 24, 2023
They need more staff help , lab available NO STAFF ??????
---
Apr 21, 2023
Since provider will not take on a patient unless they are fully Covid vaccinated and boosted, this should be made clear BEFORE setting up an appointment with her.
---
Apr 20, 2023
The receptionist filling in for meal breaks was rather abrupt. Not much personality and not very friendly.
---
Apr 12, 2023
Dr. Hughes was a sheer delight. She was professional, knowledgeable, friendly, and caring.I worked in healthcare for 38 years, and it is refreshing to see the quality of this physicians training and her concern for her patients.
---
Apr 7, 2023
Very happy to become Dr. Hughes patient. Everything I expected, the wait was well worth it.
---
Apr 6, 2023
Dr Hughes is a gem! Listens well, goes into appropriate depth when needed, understands all my history. And even a sense of humor, which I appreciate. Take care of her, Legacy!
---
Apr 5, 2023
I felt much better about this visit & time spent with the dr. rather than the opposite the time before.
---
Apr 3, 2023
I had been looking for a PCP for some time and am very fortunate to found Dr. Hughes. She is very attentive and most importantly, listens well. Dr. Hughes explanations are easy to understand and sensible. Dr Hughes works from a plan that is comprehensive in approach with future evaluations to determine how, if any, redirection is needed. I look forward to continuing care with Dr. Hughes as I am very Impressed!
---
Apr 3, 2023
Dr. Hughes would not accept me as a patient because I have not received shots for Covid.
---
Mar 24, 2023
I was shown lot's of great respect , listening , and professional care by Dr. Hughes and the nursing staff and office help. I couldn't of ask for better treatment.
---
Mar 22, 2023
Dr Hughes is the most personable and relatable doctor I've seen.
---
Mar 15, 2023
Dr. Hughes is a provider I hope I can always have care with. I am so thankful to have been scheduled with her.
---
Mar 10, 2023
It was unfortunate to hear from Dr. Hughes that I would have to consider switching to another PCM; she would no longer be willing to have me as a patient if I still choose not to receive the COVID vaccine at my three-month follow-up. As much as I respect her reason for her personal health, I don't believe that my not being vaccinated is reducing her chances of being exposed to COVID. The vaccination will only support my own body, no one else's around me. While I appreciate her greatly as a doctor, I do not plan on that being factored into whether I get the vaccination. It felt like I was being pressured the moment I told her I still hadn't received the shot.
---
Mar 9, 2023
LOVED, LOVED, LOVED Dr. Hughes & her MA Marie excellent care was provided while a bond was forced.
---
Mar 8, 2023
I am very satisfied with Dr. Hughes and her team after this second visit to their office. I am confident in the care I receive.
---
Mar 8, 2023
This was my first visit and I'm thrilled with this new doctor. She was prepared, knowledgeable, and treated me as a person, not an appointment. I believe that I'm on the right path with Dr. Hughes--she inspires me to take actions for good health.
---
Mar 1, 2023
Dr. Suzanne Hughes , she is exactly what I need for my health care .she is on top of everything concert my medical needs . I trust her completely as my provider and the people that enforce her are amazing.
---
Feb 17, 2023
I'm blown away by Dr Hughes and her MA, could not be happier. Iv already recommended her to ppl, but iv stopped because I don't want anymore people taking up appointment slots since you have to schedule them so far in advance lol
---
Feb 16, 2023
My experience at my appointment was excellent.
---
Feb 15, 2023
Always a pleasure to see Suzanne. She really cares about my health.
---
Feb 13, 2023
Personable, smart, attentive, respectful
---
Feb 6, 2023
I am so grateful that I found Dr. Hughes!! Her care and knowledge are fantastic. She is helping me to get health! Feels life changing!!
---
Feb 3, 2023
Would recommend to people with Covid shots. Would recommend to people who don't mind very high energy personalities. I will not be returning since she refuses to see people with no Covid shots.
---
Feb 2, 2023
The provider made me feel like I was her only patient. She gave me her full attention, answered all my health questions clearly, and gave me a referral for a repeat ultrasound test with a view to removing one medication, if the test result Indicated the condition has resolved. She consulted with a specialist that I had seen previously about this medical condition to review the treatment plan to make sure it was appropriate. I appreciate her thoughtful approach by consulting with other medical specialists, when necessary.
---
Jan 26, 2023
She is very wonderful asking all questions answer everything she's very friendly
---
Jan 20, 2023
Provider was very nice. I didn't feel she listens carefully or explains herself well.
---
Jan 19, 2023
When my family doctor retired I didn't know what would happen now. But Dr S. HUGHES IS a wonderful doctor and I couldn't imagine seeing anyone but her, I fully trust and respect her.
---
Jan 17, 2023
Internet site If very bad and hard to use. Needs a completer redo.
---
Jan 13, 2023
Was nice to finally meet Dr. Hughes after waiting so long to get an office appointment.
---
Jan 11, 2023
Dr. Hughes is a very caring doctor who listens to my concerns and communicates clearly what steps will be taken to keep me healthy. I'm very comfortable and trusting with Dr. Hughes.
---
Jan 11, 2023
Dr. Hughes was enthusiastic to meet me, to get to know me, to visit about my health history, my current health. She demonstrates extraordinary knowledge about the issues that relate to my health. She has a great sense of humor, excellent listening skills, and treated me with the utmost respect.
---
Jan 4, 2023
Dr. Hughes was great! I came for a new PCP appointment not knowing what she was going to be like but I am very happy she is my new PCP. Just a solid dr. and person!
---
Jan 4, 2023
Dr. Hughes is an asset to Legacy - highly recommend!
---
Dec 29, 2022
Provider has strong opinions about best approach. I am not of the same opinion
---
Dec 29, 2022
Dr. Hughes and staff were excellent. They were personable and professional. This was my first visit and we covered many issues with plans for follow up. I look forward to working with them.
---
Dec 16, 2022
I appreciate the thoroughness, the positive, kind and patient personalities, the joyous feeling amongst staff. Most importantly the amount of care Marie and Dr. Hughes had for me. Absolute professionalism in the highest degree!
---
Dec 9, 2022
I appreciate Dr. Hughes; professional, no-nonsense style - laced with good listening and humor. She and Marie, her nurse, provide excellent care and I would recommend them to all.
---
Dec 7, 2022
Staff was very understanding of mobility issues
---
Dec 2, 2022
I am lucky to have found Dr. Hughes - she is a treasure.
---
Dec 2, 2022
I was establishing myself as a new patient. Dr. Hughes was prepared (reviewed my medical hx), thorough in reviewing my hx, concerns & medications, easy to communicate with & ask questions, explained why & what she was doing, upbeat & delightful.
---
Dec 2, 2022
Dr. Hughes Is personable, caring, knowledgeable.
---
Nov 28, 2022
This will be my new doctor moving forward. My only issue is trying to find the correct app so I can ask questions
---
Nov 18, 2022
My introductory session with Dr. Hughes was comprehensive and informative.
---
Nov 17, 2022
This was my first visit with Legacy qnd Dr. Hughes. I feel that I will receive very capable care under her direction.
---
Nov 16, 2022
I receive five star service from Dr. Hughes. I feel Dr. Hughes is an effective team leader of my team to keep my health string as I continue to age.
---
Nov 14, 2022
Dr Hughes is the BEST Dr I have had on my whole life! I wish I had found her sooner and hope I have her for the rest of my life!
---
Nov 14, 2022
You are lucky to have Dr. Hughes
---
Nov 9, 2022
Good - dr. is pleasant, lively, professional, SMART, very likeable.
---
Nov 4, 2022
Dr. Hughes was very attentive, listened to me, discussed things in detail, spent a good amount of time with me, seemed to truly care about me as a person.
---
Nov 3, 2022
I was seeking a new primary doctor so I was a new patient. Was impressed by how informed Dr Hughes was about my medical history at my first appointment with her.
---
Nov 2, 2022
Great rapport with patient
---
Oct 28, 2022
I felt listened to, and heard.
---
Oct 28, 2022
Great communication and understanding of what I need to do in regards to my health.
---
Oct 21, 2022
I haven't had any bad experiences related to my visit.
---
Oct 21, 2022
This provider is a real asset to this practice. I felt heard and seen.
---
Oct 12, 2022
I loved Dr. Hughes energy and passion for her job. Very thorough.
---
Oct 12, 2022
Initial visit to establish Dr Hughes as my new primary care provider. She was thorough, attentive to my needs and clear on medical recommendations. She's very straightforward on her medical suggestions, and explains "why" she provides specific advise on my healthcare. I'm glad I found her, and will not hesitate to make referrals.
---
Oct 5, 2022
The provider was friendly and I immediately felt at ease. My questions were answered and all the procedures were explained clearly. I am so glad I am in this provider's care.
---
Oct 5, 2022
I had to wait way too long for an appointment. Way, way too long