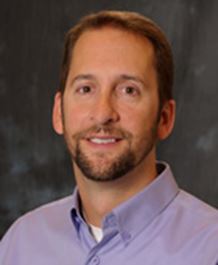 Call to Schedule
Stephen Baugh, MD
My Specialties:
Internal Medicine, Board-certified
My Areas of Focus:
Gay and Lesbian Issues, Telemedicine
Languages:
English, Interpreters available for other languages
Affiliations:
Legacy Health Partners
Where I see patients
Where I see patients
503-413-5629
Monday-Friday, 8 a.m.-5 p.m.
About Me:
Board-certified in internal medicine, Dr. Baugh is a primary care physician at Legacy Medical Group-Northwest. He received his medical degree from Saint Louis University School of Medicine and completed an internship and residency at The Mayo Clinic. He has a clinical interest in gay and lesbian issues and focuses his practice on individuals 15 years of age and older. He joined Legacy Medical Group-Northwest in 1999. Not accepting new patients at this time. Hobbies include: Hiking, Wine Tasting
Year I Started Practice: 1998
Hospitals Served: Legacy Good Samaritan Medical Center
Patient Rating
Legacy wants every patient to have great care, every time. To help measure and improve patient satisfaction, we send surveys to randomly selected patients after their appointments. We use this feedback from the surveys to improve and enhance the care we offer. Learn more about our surveys & ratings
Average Rating: 4.9 out of 5.0
---
Aug 22, 2023
Dr. Was knowledgeable and through. Answered my questions and concerns.
---
Aug 1, 2023
The telephone wait times are unreal. To make this appt I think I waited in a phone queue for 30 minutes. The providers are exceptional however which is why I love this practice.
---
Aug 1, 2023
All went well
---
Aug 1, 2023
First time I used this doctor and he was the best of the best.
---
Jul 25, 2023
Keep up the great work
---
Jul 25, 2023
Dr. Baugh is a perfect fit for my needs for an internist. He listens, provides the information I need, and is personable.
---
Jul 21, 2023
Dr. Baugh always provides an excellent experience. I am very confident that I am getting excellent care.
---
Jul 12, 2023
Easy scheduling and parking. The care provided by Dr. Baugh and his team is excellent.
---
Jul 11, 2023
I felt like a physical exam was a waste of time. In retrospect I should have made ala carte visits. On the "Today's visit" section of the summary print out it seemed like random topics were listed instead of the things that I thought were important. I think I am close to seeking out a new primary care physician.
---
Jul 6, 2023
I was seen within a couple of minutes of my early arrival and treated well by the nurse, provider and lab tech. They all worked carefully efficiently but without seeming rushed. It was a very good experience.
---
Jul 6, 2023
Polite office staff with almost no wait time
---
Jun 30, 2023
Everyone is very courteous.
---
Jun 27, 2023
I am proud to have Stephen as my primary care physician. I can count on his caring support and friendly manner, not to mention his knowledge and wisdom.
---
Jun 27, 2023
Dr Baugh has been an excellent contributor to my good health
---
Jun 23, 2023
Dr Baugh is the best!
---
May 30, 2023
Takes a long time to reach someone on the phone
---
May 30, 2023
I have a lot of trouble with my hearing and Dr. Baugh tries to speak louder when I ask him to.I went in to this appointment with several health concerns and he was very helpful with referrals and setting me on the path to learn what's wrong.
---
May 25, 2023
Dr. Baugh adjusted the focus of the standard yearly appointment to fit my immediate needs. He was able offer some insight to a recent life-altering diagnosis I have received from another physician. He also offered to look into a matter which might make me live more comfortably with a difficult spinal situation. I appreciate that as I have been "dropped" by my spinal specialist because she no longer handles Medicare patients.
---
May 23, 2023
Dr Baugh is the best!
---
May 23, 2023
Keep up the great work
---
May 16, 2023
Dr. Baugh has run back up when my PCP has been out of office for years, he's a good guy. New MA/PA Charlie was fantastic, funny and engaging and made getting my vitals and details a pleasure, hope they stick around.
---
May 11, 2023
I have complete confidence in Dr. Baugh.
---
May 11, 2023
Dr Baugh is always kind and helpful.
---
May 3, 2023
Dr Baugh is always a fantastic care provider
---
Apr 28, 2023
Dr Baugh and assistant took my physical limitations into consideration, and were very kind and understanding.
---
Apr 21, 2023
I have seen Dr. Baugh for 12 years - The times I seen him he has been on top of the issue seeing him for. He is the most caring and wonderful doctor you would ever meet.
---
Apr 21, 2023
Long time Dr Baugh patient and very satisfied with my care.
---
Apr 21, 2023
I learned that I cannot rely solely upon my provider.
---
Apr 19, 2023
Fantastic Doctor, Really knowledgeable & easy to talk to
---
Apr 18, 2023
Sometimes a long wait if I want to speak to an advice nurse.
---
Apr 7, 2023
Exceptional service and expertise
---
Apr 5, 2023
The on-line questionnaire I filled out prior to my visit was judgmental so, I did not fill it our entirely.
---
Mar 29, 2023
This was just another routine visit. We planned for further routine tests later this year.
---
Mar 23, 2023
Dr. Baugh is extremely thorough with my health care. He truly listens to my concerns.He uses past test results to gauge my current health status and acts upon anything that needs changes. Prior to my visit he orders all necessary tests in preparation for my in person meeting with him. I wouldn't want any other physician. Excellent communicator!
---
Mar 21, 2023
I don't know why but Baugh was short, rude, arrogant, and dismissive. And all in maybe 15 minutes.
---
Mar 15, 2023
I always have a very positive experience with Doctor Baugh. The front desk or folks on the phone were at times rude, and made many errors regarding my appt via misunderstanding Medicarewait time on the phone is dreadful .
---
Mar 15, 2023
I had no bad experiences, great people in all areas I have experienced..Fantastic TEAM
---
Mar 9, 2023
Dr. Baugh is always caring and thoughtful listening to me about how I feel during our visits and keeps me up to date on my prescriptions and other meds he thinks might help me. He also suggests other clinics, doctors he thinks might help me with my pain issues.
---
Mar 8, 2023
I think my provider is over loaded with too much work
---
Mar 6, 2023
Dr Baugh is very attentive.
---
Mar 2, 2023
All good, I have been coming to see Dr. Baugh for about 15 year. I'm very happy seeing him. I think he is the best. Hope to see him again next year.
---
Feb 27, 2023
Wait times on the phone are extremely long. Callbacks are delayed more than one day.
---
Feb 27, 2023
This was my first time to see Dr. Baugh amazing! So thankful for him.
---
Feb 27, 2023
Dr. Baugh was excellent. He was extremely knowledgeable, professional and personable. I had seen Dr. Baugh over a year ago for another emergency situation. He was terrific then too.
---
Feb 22, 2023
Dr Baugh has been my Dr for 20+ years. He is exceptional. I am always able to get in promptly when needed. I often recommend him to others who are looking for a great Dr.
---
Feb 20, 2023
Dr Baugh is a good listener and provided excellent information about the concerns I had. This was actually my first visit with him, since my previous PCP has left Legacy. However my husband has been going to Dr Baugh for several years and my impressions about him have primarily come from my husband.
---
Feb 13, 2023
I had very good experience with Dr. Baugh on my visit. He spent quite a bit of time with me, going over my medical history, answering my questions in details, and explaining the reasons that he prescribed certain tests for me.
---
Feb 13, 2023
Dr. Baugh is always helpful and is a great listener. He has been my doctor for at least ten years and I not only feel he is very helpful but consider him to be a friend
---
Feb 13, 2023
Dr Stephen Baugh is 5 stars. He is a very good Doctor and a real nice man.
---
Feb 6, 2023
Dr Baugh listens and explains why something is ordered. He is also open to complementary treatments such as acupuncture as well as more traditional physical therapy
---
Jan 26, 2023
Dr Baugh is a kind, knowledgable & pleasant doctor. I'm healthy, so I don't have to see him but for yearly check-ups.
---
Jan 24, 2023
Dr. Baugh is an amazing doctor, listens really well, provides easy to understand information, and is kind. There is a reason I drive in from [location removed] to see him.
---
Jan 19, 2023
He really listened to me.
---
Jan 18, 2023
Dr. Baugh is a good diagnostician and always explains his conclusions. He is affable, obviously skilled, and easy to talk with.
---
Jan 18, 2023
Great overall experience throughout the process of care. Could add more staff though to handle phone calls. Waited 25 minutes on hold to schedule an appointment with no idea on how long it would take. Should provide the option to leave your number and receive a call back.
---
Jan 16, 2023
Dr. Baugh is a fantastic doctor, knows my medical history, and explains things in terms that I can understand. I feel he stays current on medical news and I feel confident in his advice recommendations on trending topics such as COVID. I feel like I can talk to him about any health concerns, regardless of topic.
---
Jan 16, 2023
Dr. Baugh is the best physician I have had in my experience. He is knowledgeable and an excellent communicator. He listens and answers questions clearly and is abreast of the many issues impacting my health.
---
Jan 16, 2023
I have not taken the blood work yet so I incorrectly marked and answer under "has anyone reached out after lab work." Overall very good experience throughout this year.
---
Jan 10, 2023
I was greeted with respect and kindness, I feel fortunate to be under Dr. Baugh's care once again.Rachael was kind and thorough during my visit.Although short staffed she gave 110% of herself today, a very good quality to the patients and team!
---
Jan 9, 2023
It was a good experience.
---
Jan 3, 2023
I would recommend but my associates already have PCPs. I really respect Dr. Baugh's approach to my health care.
---
Dec 22, 2022
Just all good
---
Dec 15, 2022
My provider is the only reason I use legacy. I have to pay extra on my insurance to be able to use legacy. I wish legacy would make it easier for me to use my insurance plan to be able use legacy.
---
Dec 15, 2022
Listened and followed through well.
---
Dec 14, 2022
I have always had excellent treatment at this clinic with Dr. Baugh and others before him. I have been coming here for over 30 years and have 0 complaints.
---
Dec 8, 2022
All contacts with Legacy Good Sam bring superior results!
---
Dec 8, 2022
Dr. Baugh has been my PCP for years. I know that I can discuss anything and that he will offer sound advice and explain things in a way that I can comprehend. I did get tired of him suggesting a smoking cessation program, so I quit a little over a week ago, when I came down with Covid. ;0)
---
Dec 1, 2022
I always receive excellent care from Dr. Baugh
---
Nov 30, 2022
It was flawless.
---
Nov 23, 2022
Dr Baugh is phenomenal, not because I trust his medical credentials, but because I think he's a good human being whom I trust and have the utmost respect.
---
Nov 22, 2022
Dr. Baugh is and has been my doctor for years. - Excellent!
---
Nov 21, 2022
Communication with the provider is very difficult. It is handled via email and the response is delayed by 24 to 72 hrs. This is not acceptable. The middle person between me and the provider seems to be ignorant or seems to have attitude of could not care. Example is the ordering of blood test...missed out on ordering B12 blood levels. When the tests were order, I was not told which test were ordered. Thus I had no input in this regard.
---
Nov 16, 2022
Dr. Baugh is a knowledgeable and excellent physician. He listens to my thoughts/opinions, explains my health care options and respects my best interests & desires.
---
Nov 16, 2022
Using My Health, scheduled an appointment and it was not confirmed with office. Made the trip to office from Beaverton and could not see provider. Must have been my mistake, I will call for appointments in the future.
---
Nov 14, 2022
I have been going to this clinic for over 20 years and always felt comfortable and treated very nicely. They make me feel valued and truly care about my health!
---
Nov 14, 2022
Dr Baugh is very intelligent and very well organized. His office staff is very efficient. The result is a positive overall experience.
---
Nov 14, 2022
Dr Baugh was timely and very informative