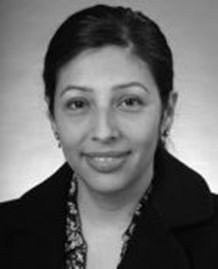 Call to Schedule
Rosa Garcia, MD
My Specialties:
Internal Medicine, Board-certified
Languages:
English, Interpreters available for other languages, Spanish
Affiliations:
Legacy Health Partners
Where I see patients
Where I see patients
503-413-5629
Monday-Friday, 8 a.m.-5 p.m.
About Me:
Board-certified in internal medicine, Dr. Garcia is a primary care physician at Legacy Medical Group-Northwest. She received her medical degree from University of California, Davis and completed an internship and residency at Kaiser Medical Center San Francisco. She has a clinical interest in diabetes and hypertension and focuses her practice on individuals 18 years of age and older. She joined Legacy Medical Group-Northwest in 2006. Rosa Garcia MD is recognized by the National Committee for Quality Assurance (NCQA) and the American Diabetes Association (ADA) for providing quality care to her patients with diabetes. Hobbies include: Spending time with my family, Traveling
Year I Started Practice: 1998
Hospitals Served: Legacy Good Samaritan Medical Center
Patient Rating
Legacy wants every patient to have great care, every time. To help measure and improve patient satisfaction, we send surveys to randomly selected patients after their appointments. We use this feedback from the surveys to improve and enhance the care we offer. Learn more about our surveys & ratings
Average Rating: 5.0 out of 5.0
---
Sep 8, 2023
My provider has always given me sound & compassionate advice. She has provided timely follow-up to any questions I have submitted through My Chart.
---
Sep 6, 2023
Dr Garcia-Jordan is the best!!
---
Sep 6, 2023
Dr. Rosa Garcia-Jordon is a wonderful and caring physician I feel lucky to be her patient!!
---
Sep 5, 2023
Dr. Garcia has been my PCP for many years. She is unfailingly thorough in her care. She always listens and responds with solutions and knowledgeable treatment.
---
Sep 5, 2023
Rm 360 Lab Svc: wouldn't draw my blood. I arrived by 4:45. Waited while I could hear staff in back room talking & laughing.2 more patients arrived. We all waited til someone came out to offer to make appointments because they couldn't set up for our draws.I explained that my doc's ofc said go up they'll take you. Lab person said 'they all know our hours'...why wasn't the door locked if they weren't going to take us. And why be borderline rude? 0/10. Going to Emanuel Legacy Lab from now on
---
Sep 1, 2023
Dr Garcia is the best!!
---
Sep 1, 2023
Helpful, concerned, friendly always willing to answer any questions
---
Sep 1, 2023
I'm thinking of changing my primary care as location is a little bit further but hi can't as I'm so used to Dr. Garcia as I can talk to her about my issue and she listened to all my concern. I have been her patient for over 20 years and very satisfied with our patient doctor relationship as I trust her as she listen to allMy concern.
---
Aug 31, 2023
Dr Garcia is the best
---
Aug 31, 2023
Dr Rosa saved my life 13 years ago on my first visit. Her stethoscope indicated carotid blockage and she arranged surgery. My previous doctor never indicated a problem. I have continued under her care, recommending many to seek her out. Dr Rosa is the best doctor ever.
---
Aug 30, 2023
Rosa ALWAYS shows GREAT concern and compassion in her care!!
---
Aug 30, 2023
Dr Garcia is the best doctor I've ever had
---
Aug 23, 2023
Efficient and thorough
---
Aug 15, 2023
Dr. Garcia is the most caring person. She continues to show care and the upmost attentiveness to us patients. Well, informed and patient.
---
Aug 11, 2023
Dr. Garcia is an exceptional physician and I'm very fortunate she's my primary.
---
Aug 10, 2023
I appreciated the time Dr Garcia spent with me. She addressed all of my questions and concerns and her explanations were thorough and understandable.
---
Aug 1, 2023
Took about 3 months to get general exam
---
Jul 31, 2023
Dr Garcia is simply the best and I'm so grateful that she's my primary care physician. She's so thorough and understanding. I just love everything about her.
---
Jul 27, 2023
I only contact my provider thru the patient portal via "messages". They have been very responsive. However, I am a retired physician and no Internist is given enough time with patients. Dr Garcia does really well under the circumstances of this flawed system. However she is not paid enough. It is about time that physicians get paid for out of office activities like answering questions and reviewing labs and radiology etc.
---
Jul 27, 2023
My only critique is the lack of COVID safety protocols, which I know are not required any longer but I believe health facilities should still implement them on their own. The room I was in was very hot and did not seem to have good ventilation. There was no air purifier running in the room either which should be a standard practice at this point. Staff should put on masks when they see their patient wearing one.
---
Jul 21, 2023
It was good from start to finish.
---
Jul 20, 2023
Longer wait than anticipated, but prior PCP left and had to establish with this provider, so understood about the delay. Have been established in this practice for 30 years, but many providers leaving, so worried about long term outlook here.
---
Jul 19, 2023
Dr. Garcia is a treasure. I value her professionalism, warmth, and recommendations. I count my lucky stars she's my primary-long-time -physician.
---
Jul 18, 2023
Dr. Garcia is outstanding, caring and very knowledgeable...I'm lucky to have her as my primary care physician.
---
Jul 13, 2023
For a first visit, I could not have asked for a better doctor experience.
---
Jul 7, 2023
Dr. Garcia-Jordan listens closely, explains things clearly, and treats me as a person rather than a collection of symptoms. She obviously cares about me as both a person and as a patient. She Is just great.
---
Jul 6, 2023
My Provider has been seeing me for over 15 years now. I could never think of better Dr.
---
Jul 5, 2023
Having never seen this provider before I was pleasantly surprised at how comfortable the appointment was
---
Jul 5, 2023
Dr. Garcia is always responsive to any health concerns that I have. She is very knowledgeable, able to answer any questions that I have. She listens to my concerns with a caring manner. She is the best!
---
Jul 5, 2023
The on line check in is entirely too long and not user friendly. Your overpaying for Epic
---
Jun 30, 2023
Dr Garcia is a very attentive Doctor, she really listens to what I have to say. Just an all around super Great doctor.
---
Jun 30, 2023
Dr Garcia is attentive, thorough and kind. I am so lucky to have her as my PCP- I feel blessed!Thank You!
---
Jun 30, 2023
Dr. Is an excellent listener and always has solutions to my concerns.
---
Jun 29, 2023
Best doctor I've had! She listens and is attentive.
---
Jun 29, 2023
Dr Garcia is the best doctor I've ever seen. She always explains things on my level and always shows empathy. You have a rock star in your team!!
---
Jun 28, 2023
It is obvious Legacy has made recent changes that negatively impacted the clinic. The staff clearly are doing the best they can with the level of attrition. This is not due to COVID restrictions as these are recent changes and the sense of overall frustration and angst is evident. I have been a patient here for about 30 years and have had excellent care. Please value and appreciate your staff (all levels and offices within the building) and realize the worth they bring to Legacy as a whole.
---
Jun 22, 2023
Hire more doctors!! Start ab aggressive campaign. Too much pressure on your doctors who have not quit.
---
Jun 15, 2023
Easy, relaxed, informative, calming.
---
Jun 15, 2023
Had an appointment before this date, but cancelled by office. Seem not knowing why my appointment was cancelled other staff members. Seem changed with e-check in. Received email regarding to check in once entering office by my phone, nothing was applied. Other paper works @ office besides signing billing and others, prefer to sign @ e-check in through my health. Seem repetitive.
---
Jun 14, 2023
Dr Garcia-Jordan is wonderful.
---
Jun 14, 2023
Everything went very smoothly, with good service all around!
---
Jun 13, 2023
Dr. Garcia is fabulous
---
Jun 13, 2023
I have moved but choose to continue to see Dr Garcia-Jordan because she is so thorough, kind and knows my history. I've seen her since she arrived at Legacy. And I have referred other patients to her.
---
May 26, 2023
Dr.Garcia has been my pcp for years. I moved to [location removed]. As long as I can still drive and get around, she will be my pcp. That is how much I think of her.
---
May 26, 2023
Rosa is my third PCP and she is the best so far. Hope she stays with the clinic as I really liked her approach and knowledge. We covered a lot of topics and it didn't feel rushed.
---
May 18, 2023
Dr. Garcia is extremely capable, professional, empathetic, and efficient. I continue to have the utmost confidence in her caring for me and my family.
---
May 16, 2023
This was my first appointment with Dr. Garcia-Jordan as my primary care provider is no longer here. Dr. Garcia-Jordan combined knowledge with caring. I gelt right away that I am in good hands and feel that I am lucky to have a new primary care doctor of her caliber.
---
May 16, 2023
It just seems weird to me that undressing no longer seems to be part of an annual physical. Not of benefit, a waste of precious time, or both?
---
May 4, 2023
Always a pleasure to have an office visit with Dr. Garcia. She listens intently, reviews past medical history and tests, advises and includes me in decision-making for the plan of care. She is very caring, personable, and respectful. She verbally reviews the summary of the visit and gives a written after-visit summary. I hope Legacy Health administration values her expert medical care as much as I do.
---
May 3, 2023
Dr. Garcia is a very kind and caring person
---
Apr 28, 2023
Follow up from hospital experience, so appt was made by hospital personnel. Dr. Garcia knows my health issues and listens very well. She may not agree with my choice of care, but she tries to help me understand and offers referrals and medications when needed!
---
Apr 28, 2023
Dr. Garcia is not my regular physician who is on medical leave. I had a complicated convoluted medical referral issue that needed sorting out. She was incredibly thoughtful and caring. She was also perplexed reading my medical chart and offered to contact the physicians involved to determine the next step. I am very grateful for her assistance. Legacy is fortunate to have her as a physician on staff.
---
Apr 28, 2023
I did not like to sit on one side of office when other side was empty. There were very sick people in there and I wasn't! They need to walk to the other side and use two doors!
---
Apr 21, 2023
I have been seeing Dr. Garcia-Jordan for years and I have always received superb care from her. A patient of hers recommended her to me when I first moved and I have been completely satisfied, and grateful to have become one of her patients.
---
Apr 21, 2023
Took 40 minutes on hold to get to the practice. Once I spoke with someone I was immediately put through to the triage nurse who was very helpful
---
Apr 20, 2023
Dr. Garcia is kind, professional with excellent knowledge base. Have gone to her for years & feel she knows me.
---
Apr 20, 2023
Very good, nothing bad.
---
Apr 11, 2023
Everyone in the office from Pat for admitting to the nurse to Dr. Garcia is AWESOME
---
Apr 6, 2023
Dr. Garcia-Jordan is remarkable. She makes me feel as though I am being listened to & her answers are thoughtful. She doesn't rush me and makes me feel like I am a patient not a number.
---
Apr 6, 2023
I asked to have the blood work done prior to my visit, as if there were any problems or concerns I would be able to talk to Dr. Garcia about them during the visit. I have done this for a decade plus, so imagine my surprise when I was told that this was no longer done!! Now, if there are any questions or concerns, I must take more of my time, and that of the other medical providers to answer questions that could have already been answered in the exam room. A very bad change in policy.
---
Apr 5, 2023
The appointment was rescheduled once. From my first call the first appt. was almost 3 months out then rescheduled another 2. Glad I was not sick.
---
Apr 5, 2023
It is horrible that corporate legacy has restricted the times doctors spend with patients so they can see more patients and address your mismanagement and redlinesI love my provider and her thoroughness. I resent your corporate fiscal needs rathe than my health.Why don't corporate all take a 40% pay cut for two years?
---
Apr 4, 2023
Dr Garcia is a perfect match for me. She is the best.
---
Apr 4, 2023
I hope Legacy Medical Group will go the extra mile to take care of the providers!!Don't burn them out. Support them in every way please.
---
Mar 31, 2023
Dr. seemed rushed. No time to look at me. Listen to my heart, look at my fingernails, after noting my breast were sore, no exam only looked at last mammogram results. Honestly this seems more of a management problem of time - based medicine than a Dr. Garcia issue.
---
Mar 31, 2023
Dr Garcia is outstanding, knowledgeable, empathic and efficient. I do not know how she is able to deal with all my issues in the brief time she has Been allowed to see me! It is a major failure of our overall medical system in the USA that providers are no longer able to do the important work of asking openended questions or more extensive exploration of signs and symptoms and instead rely on extensive labs and procedures. Somehow Dr Garcia is able to overcome all these restrictions and still provide excellent health care!
---
Mar 24, 2023
Dr. Garcia is an excellent physician!
---
Mar 23, 2023
Dr Garcia is a treasure. Her care, responsiveness, and referrals have all been excellent I am thrilled to know I can count on her. She does more good than she could ever know. Jack (MA) added personality to the initial questions which put me at ease.
---
Mar 23, 2023
Best doctor I've ever had. She's always prompt, knowledgeable, personable, l and listens intently to me And if I have it urgent question and message her. She always gets right back to me. I found her during the pandemic by reading the reviews of lots of doctors and not just the first few. I read them all and the consensus was If Dr. Garcia is accepting new patients switch while you can because she is a Rockstar! Now that I've been seeing her for over a year, I agree and have never felt better cared for in my life. Thank you Dr. Garcia-Jordan!
---
Mar 22, 2023
Dr. Garcia-Jordan is wonderful. I tend to worry a lot, and she is so patient with me, never condescending. She is the best PCP I have had, and I feel lucky that I got into her practice.
---
Mar 21, 2023
Was great experience
---
Mar 17, 2023
Provider never discussed medications or vaccines. Both seem important to me
---
Mar 16, 2023
Dr. Rosa Garcia Jordan has been my primary care physician for years. She is exceptional.
---
Mar 15, 2023
Dr. Garcia is wonderful! Thorough, personable, responsive, etc. I have referred several family members and friends to her. They agree and thank me profusely. It's like talking with your sister, what could be better? Things are ordered quickly and as she explained. I love her! Don't let her go! Make sure she gets any assistance she needs in that busy clinic. Thank you!
---
Mar 10, 2023
How does Legacy help reduce the stress that so many of our wonderful, caring, precious heathcare providers often feel?
---
Mar 9, 2023
The nurse-assistants were friendly (set me at ease) as well as being efficient and professional. I appreciated that Dr Garcia heard me when I told her I do not want a referral to a specialist at this time.
---
Mar 9, 2023
Professional. Friendly. She is totally attentive, meaning she listens. Totally informed about my health. She is as good as it gets. I would leave the clinic if she wasn't my physician.
---
Mar 3, 2023
Dr Garcia is a wonderful, caring and knowledgeable physician. She always treats me with the utmost respect and has been my doctor for the last 17 years. She has helped me maintain good health despite several challenges such as diabetes and hypertension. I would readily recommend her to friends and family.
---
Mar 1, 2023
Slow to respond about blood work. Had to reach out to get a response 2 weeks after results came in.
---
Mar 1, 2023
Dr Garcia Jordan is just the best. Never seems rushed, always listens, always asks good questions, always is very informed as to medical issues - very smart! She never seems rushed or impatient - always kind and compassionate
---
Mar 1, 2023
Already have recommended this provider
---
Mar 1, 2023
I was scheduled for a very limited appointment (15 mins.) to meet Dr. Garcia-Jordon for the first time. At this appointment, she ended up spending at least 45 minutes with me, with her asking questions and generally getting to know me a little. She was engaging, sweet and very knowledgeable about the subjects we touched on. I'm feeling very confident that In the future, I will be in good hands with Dr. Garcia!!!
---
Mar 1, 2023
Rosa is the best. Been going to her for years.
---
Feb 21, 2023
I felt listened to and definitely not rushed.
---
Feb 21, 2023
Dr. Garcia always explains everything and tells me pros and cons so l can make informed decisions.
---
Feb 16, 2023
The medical assistant caused me to keep my visit short due to his prompting to only speak about the reason for my visit.
---
Feb 16, 2023
Dr. Garcia-Jordan is everything I want in a doctor. Kind, knowledgeable and very compassionate.
---
Feb 16, 2023
Clinic is very understaffed and I had to wait several days for my appointment. They were working very hard to help me in difficult circumstances and I appreciate the efforts they made.
---
Feb 15, 2023
Love Dr. Garcia! Always the best!
---
Feb 15, 2023
I went in for a specific health concern, and it was address. I brought up other health concerns while I was there and they were ignored.
---
Feb 9, 2023
This provider listens to me She looks me in the eyes and related care
---
Feb 8, 2023
Long wait in waiting room. Dr. is great but SOMETIMES seems rushed. Usually ideal.
---
Feb 8, 2023
Very professional, empathic, knowledgeable, knows my background, timely
---
Feb 8, 2023
Dr. Garcia is a very caring and concerned doctor. She always takes time to answer my questions and explain things to me and doesn't make me feel rushed. I have heard through a friend who works for Legacy that there are new increases to the doctors patient ratios. I'm very concerned about this and am fearful that it will affect the care that Dr. Garcia Is able to provide. The thing that always stood out about her is the time that she provides her patients, which is never rushed and very caring. I see it in her reviews on the Legacy site as well. Please reconsider the new mandates as they would seem to be an unnecessary burden on the doctors resulting in diminished care for patients. Thank you.
---
Feb 7, 2023
Dr. Garcia is a caring, intelligent and thoughtful provider. She anticipates needs and routes to specialists as needed. She is timely with follow-up and thoroughly explains options and rationale. I hope she is as revered by administration and co-workers as she is by her patients.
---
Feb 2, 2023
Dr. Garcia is an amazing doctor. She has been coming for me for years. She makes it very easy to open up to her and I love that.
---
Jan 31, 2023
I was thoroughly heard with respect, we reviewed history etc and decided together upon best way to move forward. I had total access to my physician's attention and am beyond pleased with the appointment and outcome.
---
Jan 26, 2023
As always, "Dr. Rosa" feels like a caring friend, who remembers the details of my medical history, and is enormously helpful with my current concerns. I cannot praise her skill, compassion and knowledge (both interpersonal and medical) enough!!!
---
Jan 26, 2023
I felt listened to and well cared for. I left feeling trust in my provider and clear about my options.
---
Jan 24, 2023
She has done more for me in the last 2 appointments then my other doctor did in 30 years
---
Jan 19, 2023
Dr Garcia is incredible, knows my medical history knows what test to order knows what to do about follow through. Able to answer all my questions. Extraordinary.
---
Jan 19, 2023
I would recommend Dr. Garcia-Jordan.
---
Jan 17, 2023
Dr. Garcia-Jordan is professional and caring and a very good listener. She takes time with me even in a time when hospitals are so short staffed.
---
Jan 17, 2023
This doctor is rare, she listens, she conveys concern, she is smart, respectful, and also, helped my mother, like no other doctor did.
---
Jan 17, 2023
Dr. Garcia is the role model of excellence for primary care. She is attentive, focused, engaged and thorough. She has been my PCP for many years and it will be a sad day and a tremendous loss if she retires or moves on. In this day of productivity and $ being the focus, it is so reassuring to have an advocate like Dr. Garcia to help me and others navigate the health challenges we often face. She really puts her heart and soul into pt care and I am so fortunate to have her as my doctor.
---
Jan 6, 2023
Dr. Garcia has been my primary doctor for many years. She is always responsive, knowledgeable and timely I have recommended family & others to her. I value her greatly.
---
Jan 6, 2023
Dr. Garcia Jordan is very personable and empathetic. She remembers things about me and always makes a point to catch up and see how I'm doing in life not just health wise. I appreciate her openness and ability to make me feel comfortable.
---
Jan 6, 2023
Dr.Garcia-Jordan is very knowledgable, an excellent communicator and caring healer. She's the best primary I've ever had.
---
Jan 5, 2023
Dr. Rosa Garcia-Jordan is incredible. Not only has she taken great care of my health, she is nice to talk to and makes you feel so comfortable! She's a great listener & addresses my issues with care! I would recommend her to family & friends. I love Dr. Rosa!!!
---
Jan 4, 2023
We have really good frank discussions and then she adjusts meds as necessary and offers suggestions to help me maintain and improve my health. Really good doctor!!!
---
Dec 21, 2022
Dr Garcia always listen very closely to what you are saying.
---
Dec 15, 2022
Very grateful for Dr. Garcia. She is very thorough, and helpful! I appreciated all she does to help in my medical situation! Thank you!
---
Dec 14, 2022
We love Dr. Garcia. She has been our family doctor for 20 years.
---
Dec 14, 2022
I have had Dr. Garcia for some years. She is amazing and knows her patients so well. Without her I don't know where I would be. She has helped me in so many ways more than she knows. I truly Thank You.
---
Dec 13, 2022
Dr. Garcia-J is the best GP I've ever seen, I've been with her for 10+ years.
---
Dec 9, 2022
This was my first visit with Dr. Garcia. She will be my new PCP. I'm impressed with how much territory she covered regarding my medical history and needed follow up evaluations for them in one visit. She also addressed a respiratory infection that I had been dealing with for seven weeks and frustrated at not recovering from. She never seemed rushed and in the end she spent about a full hour with me. Unheard of in this day and age of healthcare in my humble opinion. I found her to be a great listener, empathic and efficient all at the same time!
---
Dec 7, 2022
Dr. Garcia is amazing. Thoughtful, genuine and trustworthy.
---
Dec 6, 2022
Dr was professional and caring.
---
Dec 6, 2022
Everything went well.No problems. Very happy,Thank you!