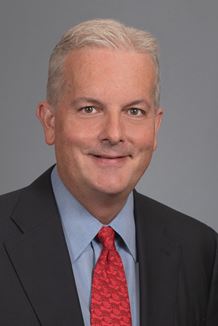 Call to Schedule
Ronald Barbosa, MD, FACS
My Specialties:
Critical Care Medicine, Board-certified; General Surgery, Board-certified; Trauma Surgery, Board-certified
My Areas of Focus:
Hernia Surgery, Gall Bladder, Robotic Surgery, ECMO (Extracorporeal Membrane Oxygenation)
About Me:
Dr. Ronald Barbosa is a board certified surgeon who specializes in trauma, general surgery, and surgical critical care. His clinical interests include abdominal surgery, surgical stabilization of rib fractures, management of advanced respiratory failure, and ECMO. He serves on Legacy's Critical Care Transport Team and has retrieved patients from all over the Pacific Northwest and Alaska. Dr. Barbosa is originally from northern California. He has been with the trauma and general surgery services at Legacy Emanuel since 2006. Dr. Barbosa has held various administrative roles, including director of the Trauma ICU and Section Chief of General Surgery, and is currently on the Oregon State Trauma Advisory Board. He also remains active in research, has 28 publications in a variety of trauma and general surgery topics, and has given presentations at numerous state, regional, and national meetings. In his free time, he enjoys spending time with his 4 children and exploring the outdoors.
Training: After attending medical school at Saint Louis University, Dr. Barbosa completed a General Surgery residency at San Joaquin General Hospital in Stockton, CA followed by a fellowship in Surgical Critical Care at University of California, Davis.
Certification: He is an instructor for national instructional courses on management of traumatic injuries, including ATLS, ATOM, ASSET, and DMEP.
Hospitals Served: Legacy Emanuel Medical Center
No reviews are available at this time.