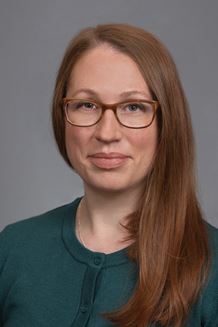 Call to Schedule
Megan Lundeberg, MD
My Specialties:
Critical Care Medicine; General Surgery; Trauma Surgery
About Me:
Dr. Megan Lundeberg is a board-certified Legacy Medical Group surgeon who specializes in trauma, general surgery, surgical critical care and ECMO. Her clinical interests include surgical management of gallbladder disease and hernias using minimally invasive techniques and chest wall injury with surgical stabilization of fractures of the ribs and sternum. Dr. Lundeberg's research interests include management of traumatic solid organ injuries and surgical infections. She participates in quality improvement initiatives specific to care of the critically ill. She is the vice chair and quality director for the Area Trauma Advisory Board of ATAB1, a regional advisory group appointed by the Oregon Health Authority. She is a course director and instructor for Advanced Trauma Life Support® and participates in outreach education for trauma across the state of Oregon. When not in the hospital, Dr. Lundeberg is an avid baker, enthusiastic gardener and amateur ballerina.
Training: Dr. Lundeberg earned her medical degree at Oregon Health and Science University in Portland, Oregon. After a residency in General Surgery at Swedish Medical Center in Seattle, Washington, she completed a Fellowship in Surgical Critical Care at University of California Irvine in Orange, California.
Hospitals Served: Legacy Emanuel Medical Center
No reviews are available at this time.