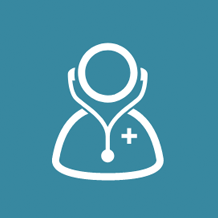 Call to Schedule
Lawrence Neville, MD, MD
My Specialties:
Neurology
My Areas of Focus:
Multiple Sclerosis, Dementia, Neuropathy, Nerve Conduction Studies, Botox, Migraines, Movement Disorders, Epilepsy, Seizures, Stroke
Affiliations:
Legacy Health Partners
Where I see patients
Where I see patients
Training: Reed College BA 1990 Yale University, MA and MPhil 1994 Oregon Health Science University MD 2000 Oregon Health Sciences University Neurology Residency 2004 Oregon Health Science University Fellowship Neuromuscular Diseases 2005
Year I Started Practice: 2005
Hospitals Served: Legacy Mount Hood Medical Center, Legacy Salmon Creek Medical Center
Patient Rating
Legacy wants every patient to have great care, every time. To help measure and improve patient satisfaction, we send surveys to randomly selected patients after their appointments. We use this feedback from the surveys to improve and enhance the care we offer. Learn more about our surveys & ratings
Average Rating: 4.9 out of 5.0
---
Aug 31, 2023
Dr. Neville and all the staff at legacy neurology are just wonderful. Thank you.
---
Aug 21, 2023
Dr. Neville is the nicest, caring and very knowledgeable. The Medical assistant was great. The receptionist wasn't that great. Not very friendly.
---
Aug 17, 2023
The whole team there is awesome.
---
Aug 16, 2023
Provider listened answered my questions and obviously had knowledge of my past medical history
---
Aug 16, 2023
I really liked the communication with the doctor very pleasant and smart doctor
---
Aug 14, 2023
I am [age removed] old and Dr. Neville treats me with respect and understanding.
---
Aug 9, 2023
Dr Neville is very compassionate.
---
Aug 8, 2023
Dr Neville was kind and very caring for my wellbeing. He's a great listener. He answers all my questions and concerns in a way that I can understand. He makes me feel good about myself. He follows up on my visit in my Health with a complete overview of my condition and updates my meds. I look forward to my next appointment with Dr. Neville.
---
Aug 8, 2023
Great doctor. Always attentive! Caring and considerate.
---
Aug 3, 2023
I've had two visits with this specialist provider. The doctor and MA have exceeded my expectations for their care, compassion, and accommodation.
---
Aug 1, 2023
Wonderful caring and professional doctor. Staff and MA were also very nice.
---
Jul 31, 2023
Waited one hour past appointment time to see doc. Dr. Is thorough and sensitive to needs.
---
Jul 25, 2023
Once we get into the doctors office it's all good!Getting into the office/ getting an appointment is a nightmare.
---
Jul 10, 2023
Dr Neville was one of the best Dr we have seen for this issue. He was kind friendly and concerned about her well being.She just loves him.
---
Jul 3, 2023
The whole team was very friendly and sat down and made sure all my medical information was accurate as possible. The doctor sat down really listen to everything I had to say made many sure he understood what I was saying and made sure everything he was telling me I understand.
---
Jun 28, 2023
Thanks to Dr Neville! Excellent visit!
---
Jun 22, 2023
Dr. Neville is an amazing neurologist. To my surprise, Dr. Neville knew about all my history and importance of my Chart. I didn't have to start over.he already knew about my history of migraines. I have seen more improvement than I had expected. I really respect Dr. Neville because he respects me. His plan of care for me has been wonderful. He listens to me and answers all my questions. He also asks me at every appointment if I have had any side affects from my medication.It is really hard to find a doctor that doesn't treat you as a "medical gaslight" and actually listen to my concerns and opinions.Dr. Neville is a top 10 Neurologist
---
Jun 21, 2023
Waited for 30min in the room for visit with Dr. Dr. Was in the room for less than five minutes. Previous appt with provider also had to wait 30-40minutes in room for Dr.
---
Jun 21, 2023
Answer your phone. I waited on hold for ever and no I don't want to leave a message or hear about Covid again. I was just trying to get an appointment for a follow up from a reminder letter you sent me.
---
Jun 13, 2023
Dr. Neville and his medical assistant were wonderful! Best care received by a neurologist in the past years. He is genuine, respectful, engaged and provides expert Information about my Parkinson's and I feel comforted. He speaks directly to me and I quite enjoy him. He takes action to provide me solutions for relief from my pain and discomfort. He also listens to my caregiver and family member. His chart notes show he truly heard and understood us. His medical assistant is very sweet and efficient.
---
Jun 7, 2023
Dr. Lawrence Neville is an excellent neurologist. This visit was a new patient appointment. He was very professional and skillful. He is much better than 2 neurologists from Kaiser. I am very happy that l changed from Kaiser to Legacy Health care system, starting January 01,2023.
---
May 31, 2023
Thank you Dr. Neville it was a pleasure to see you & will see you next time!
---
May 26, 2023
Dr Neville was amazing! One of the best providers I have ever had. Strongly recommend him to anyone that needs to see a neurologist. It was very difficult to make an appointment, I left a voice mail to schedule and didn't get a return call until 8 days later.
---
May 11, 2023
Dr. Neville husband in really amazing. He has been working with me to find a solution. I am very grateful that I found him.
---
May 4, 2023
The medical assistant needs to attend training on their chairside manner. They were very abrasive and not friendly. Several times shutting me down with my communication to clarify my med changes. After the doctor left they forcefully handed me my after visit saying "you can go. Here is your SIX PAGE after visit" she never showed me the way out or thank me or ask if I had any questions. She didn't offer to help me make a follow up appointment or even hand off to the front desk. When u got in the car and reviewed my after visit it was wrong. It wasn't what we discussed and I didn't feel comfortable to go back.
---
May 2, 2023
Length of time to wait after a referral.
---
May 1, 2023
Most of the plans are excellent. All of the doctors we have met are very caring and UNDERSTANDING. Terrible handwriting!
---
Apr 25, 2023
In all my years of seeing clinicians for a variety of reasons I'd rank Dr. Neville in the top 10%. This includes doctors at the Cleveland Clinic, in Chicago area and elsewhere in the Midwest and the Portland-Vancouver area. When we first moved to the greater Portland area I was concerned about finding an excellent internist and a neurologist and I'm pleased to say I found both among the Legacy Salmon Creek providers.
---
Apr 25, 2023
I waited 11 mo to get in to see this provider. Multiple phone calls were made to ask about my status, during which I was told I would get a call. I never did and I did not know my referral could, and did expire. I had to get another referral and when I called in to ask about it was told it was not worded correctly. Could someone not contact my referring doctors office with this concern? Is It up to the patient to correct this? I did a lot of work as a patient, making calls and contacting my referring doctor multiple times. Very frustrating and without the support of my wife I could not do this. With all of that being said, I could not be more pleased with the care I received. I almost want to say it was worth the wait, but I think the wait was excessive and with better communication with the client perhaps this could be avoided in the future.
---
Apr 24, 2023
Dr Neville listened to me and provided good care. I was satisfied, and thought that he was a great guy.
---
Apr 20, 2023
Absolutely love the provider, but his office staff is severely lacking in work ethic and compassion. If it wasn't such a hassle to get into any neurology office and have to go through all the hoops again to get treatment, I would. NOT Because of the doctor but because of the office staff. Often times calls made were answered by unhelpful or rude staff. There are a handful that were very nice and understanding. The referrals team is a joke. They know or should know what insurance needs to approval a referral. They shouldn't take 5 months and several calls and emails from the patient and insurance company to get a referral approved. This was medical care that has severely affected my life and job and the lack of empathy, understanding, or act of doing their job was astonishing at times. I would not recommend this provider solely due to his referral team. No one should have to go through that much effort to receive help.
---
Apr 19, 2023
Doctor not in list of providers
---
Apr 19, 2023
Dr. NEVILLE was a very patient, caring, knowledgeable Dr. First time seeing him & if I hve to see that type of Dr. Again, I would go to him. He was very thorough & talked to you so you could understand your problem.
---
Apr 13, 2023
Dr actually listened to me!
---
Apr 12, 2023
This experience with Dr. Neville was one of the best I have had with a doctor. He was attentive, understanding and very easy to work with.
---
Apr 11, 2023
Very happy with Dr Neville care.
---
Mar 29, 2023
The team at this office is always courteous, caring, and helpful. They crate an environment where you're comfortable being honest and truly feel like they are here to help you more than anything. The overall atmosphere has helped me become more accepting of my condition and honest about my health with both myself and healthcare team. They're great at working with you to find solutions to your ailments
---
Mar 29, 2023
Dr. Neville has great compassion and empathy for his patients and takes a holistic approach. I feel that he is very balanced and listens really well
---
Mar 22, 2023
Doctor was knowledgeable, efficient and patient. He took the time to answer all my questions. He has a good sense of humor which I personally appreciate.
---
Mar 22, 2023
Outstanding and caring provider.who spent a lot of time on my issues
---
Mar 15, 2023
He had a intern that came in first she was very polite and did her job well and listened to me. Overall my visit was a very good one
---
Mar 14, 2023
Dr.Neville communicated completely and thoroughly. He Spoke in English not professional vocab that only another physician could understand. I wish he could be my PCP
---
Mar 13, 2023
Dr. Neville was knowledgeable, friendly, and attentive. Probably one of the best providers I've ever seen.
---
Mar 8, 2023
Dr. Neville has an excellent bedside manner. Very personable and friendly. Easy to talk to.
---
Mar 6, 2023
I was very impressed with how personable and warm he was, and then how knowledgeable he was, while still asking my opinion on my care. I was honestly blown away.
---
Feb 21, 2023
He was knowledgeable and very respectful and kind.
---
Feb 13, 2023
Receptionist needs to work on her communication skills. I told her I had checked in online and paid my co pay there. She asked all the Covid questions (which I expected), but then asked if she could change the card on file. I told her no, I had paid online. She asked the question the same exact way three times before explaining that when you pay online the system doesn't actually charge your card; it just holds it for authorization. Once she said that, then I said it was fine. All I could think was how hard this would be for elderly people to understand. She needs to be trained better.
---
Feb 9, 2023
Had to wait more than 30 minutes to see provider.
---
Feb 6, 2023
This was our first visit to establish with Dr. Neville. I found him informed of [name removed] case/records, congenial and easy to talk with. I was happy to hear he wants to hear from his patients if there is a concern. I look forward to him being [name removed] neurologist.
---
Feb 2, 2023
Medical assistant a little rude.I waited almost an hour before my time with the doctor began. At first I waited 45 minutes in the procedure room. Then after that long, they arrived and explained to them that it might be better if I go to the bathroom real quick. So I went real quick and when I came back they were gone and I waited 15 more minutes for them to come back.I could have used more advice on actions I could take for my medical issue. Only really told what was wrong.
---
Feb 1, 2023
Dr. Neville appeared interested in my past history and forward plans regarding trigeminal neuralia.
---
Jan 17, 2023
Dr. Neville was very friendly and listened carefully to all our questions. I would rate his character and mannerisms as very good.
---
Jan 11, 2023
I like my doctor he always gives me the best service and respect
---
Jan 11, 2023
Dr. Neville was very thougthful, thorough, and clear in his explanations. He was also very polite and kind. I was very pleased with our first interaction and feel like I am in good hands.
---
Jan 4, 2023
Treated me with dignity and respect. Very polite.
---
Jan 3, 2023
Dr. Neville listens intently and seems to pick up on a complaint that is irritating to me, but one I casually go over.
---
Jan 3, 2023
Dr. Neville & Jamie were fantastic.
---
Dec 27, 2022
The office personnel are nice. Dr. Neville is quite competent and kind.
---
Dec 20, 2022
Dr. Neville was very thorough, thoughtful & kind. He seemed very knowledgeable about my experience.
---
Dec 7, 2022
He knew my history, had insight into my condition, seemed to take me seriously, and made me feel heard.
---
Dec 7, 2022
Dr. Neville is fantastic. I can't think of enough good things to say about him. A breath of fresh air.
---
Dec 5, 2022
Dr. Neville is very kind and tries to decide the best care for the problems
---
Dec 1, 2022
So kind & courteous - took time to explain everything clearly - ordered appropriate test -
---
Nov 28, 2022
My mother and I were very impressed with Dr. Neville and will definitely recommend him if anyone is looking for a neurologist. He took his time, showed me that he cares about his patients, and encourages me to be proactive in my health. It has been a difficult year with the migraines and I see some hope :)
---
Nov 22, 2022
Very patient. Seems to listen.
---
Nov 21, 2022
Dr. Neville is kind, very knowledgeable, and made me feel heard and respected.
---
Nov 15, 2022
Extremely helpful and knowledgeable
---
Nov 15, 2022
Very pleased with the interest he took with me.
---
Nov 14, 2022
Very good experience from this provider. Answered my concerns completely
---
Oct 31, 2022
Dr. Neville was very thorough, professional & polite. I felt he listened to my questions & answered ---
---
Oct 28, 2022
This was one of the best experiences I've had with a doctor. He was so kind and really listened to me and explained things well.
---
Oct 27, 2022
The nurse who went over my records before the doctor came in was quite unpleasant like she didn't want to be there and was frustrated with having to update medications The doctor was fantastic and I hope I don't have to see the nurse again with her bad attitude
---
Oct 18, 2022
Dr Neville was very professional and had a very pleasant personality. I felt very confident if there was a solution to my problem with my neuropathy, he would strive to find it source.
---
Oct 12, 2022
Excellent job professional patient focused care.
---
Oct 12, 2022
Dr Neville was very thorough with his examination and listened to everything I had to say
---
Oct 10, 2022
Professional, willing to listen and answer questions, explaining every part of the test. Looking forward to the next visit to discuss my lab results.
---
Oct 5, 2022
Dr Neville was a great listener to our concerns and asked great follow up questions. He knew when to rephrase directions to the patient and when to look to caregiver for support in getting patient to understand tasks. He ordered tests appropriately and answered any questions we had about next steps.
---
Oct 5, 2022
Very friendly, empathetic, and professional
---
Oct 5, 2022
He listened to me which made me more confident in what he told me was wrong.
---
Sep 27, 2022
Very thorough, attentive, thoughtful in process
---
Sep 26, 2022
I have poly neuropathy and am currently bedridden due to it. I came to Dr. Neville for help. He spent 20 minutes with me then made some recommendations based on this visit plus reading my file.I should mention that I have severe allergic reactions to medications including going into anaphylaxis shock several times and dying once, my heart had to be paddled back to life. I spent days in a coma as a result of an allergic reaction to taking a medication. Not only was he unaware of this, he seemed uninterested when I tried to tell him about this. There was a lot of information that Dr. Neville was missing yet he was happy to make recommendations about my health. I could go on about how bad this visit was but Instead I'll say that you're getting a negative review about a new doctor. This should be alarming to you. I'm more than happy to tell you more about the visit if you call. I have more to say but typing is challenging for me.