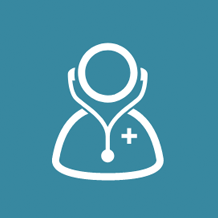 Call to Schedule
Kyle Lawson, MD
My Specialties:
Internal Medicine
Where I see patients
Where I see patients
503-413-1895
Monday-Friday, 8 a.m.-5 p.m.
Year I Started Practice: 2020
Hospitals Served: Legacy Emanuel Medical Center
Patient Rating
Legacy wants every patient to have great care, every time. To help measure and improve patient satisfaction, we send surveys to randomly selected patients after their appointments. We use this feedback from the surveys to improve and enhance the care we offer. Learn more about our surveys & ratings
Average Rating: 4.8 out of 5.0
---
Oct 6, 2023
One of the best doctors visit in months.
---
Sep 26, 2023
Everyone was very professional, kind, attentive, knowledgeable. I felt heard and understood. MA Amanda was amazing. Front Desk very welcoming and friendly. Dr Lawson explained things very well and took his time. Thank you everyone!
---
Sep 22, 2023
This was my first visit with Dr. Lawson. I needed a new PCP. He's very nice and made me feel comfortable.
---
Sep 20, 2023
Waited 3 month to see the dc
---
Sep 19, 2023
I have never had a negative experience with my provider & or his staff. Dr. Lawson is a rare find these days.
---
Sep 19, 2023
Very knowledgeable about my issues. Friendly and helpful. Happy to have him as my primary care physician.
---
Sep 14, 2023
Dr. Lawson is so easy to talk with about my issues. He listens and understands. I felt so much better after my visit and am confident go forward with his suggestions.
---
Sep 8, 2023
I was VERY IMPRESSED with Dr Kyle Lawson and I wish he was my primary doctor. I don't know if he is a new doctor at the clinic I normally go to and If he Is, I really, really liked him and was pretty Impressed. He was easy to talk to, easy to understand and clear with his inputs and findings. What I liked about him is that I did not leave the appointment with him, guessing and filled with doubts. HE IS A KEEPER
---
Aug 10, 2023
Dr. Lawson is a very good doctor and I'm very happy to have him as my doctor!!
---
Aug 9, 2023
Most excellent experience.
---
Aug 8, 2023
My doctor is very professional and caring
---
Aug 4, 2023
Good doctor very helpful I feel very comfortable dealing with him and I trust him.
---
Aug 2, 2023
The only negative was having to fill out paper forms that repeated almost all of the same questions I answered in my on-line check-in completed the day before.
---
Aug 1, 2023
This was first visit with Dr Lawson. He was attentive and responsive. I had to change providers due to insurance change.
---
Aug 1, 2023
This was first visit with Dr. Lawson. It went very well and I look forward to future visits.
---
Jul 27, 2023
It was a good visit dr Lawson listened to all my concerns and made me feel at ease.
---
Jul 26, 2023
Understood everything I needed. Answered all my questions explained what was going on with me. Took me seriously nurse that was really personable.
---
Jul 25, 2023
I think it is a personal choice . Had a good ecperience
---
Jul 19, 2023
This is the first time I have seen this provider and he listened to my symptoms, asked pertinent questions and answered my questions as best as he could.
---
Jul 18, 2023
Dr. Lawson is one of the best doctors I have seen, I'm [age removed] and Dr. Lawson is interested and engaged in solving my problems, very patient and thoughtful. I feel lucky to have him as my doctor.
---
Jul 6, 2023
Doctor give me the impression that he have a problem with my skin color. Didn't examine me at all such as listening to my lungs, heart.
---
Jun 30, 2023
Dr wasn't trying to establish a relationship as a new pt expected from Legacy group
---
Jun 29, 2023
Very kind and respectful. He will be my new PC doctor. Very happy my cousin recommended him to me.
---
Jun 20, 2023
I'm new to the clinic and recently has a situation with my pharmacy that put getting my medication before an MRI was at risk. The team rallied and with the team's help I was able to resolve the issue and get to my appointment on time.
---
Jun 20, 2023
Dr Lawson is a good listener and he is helping me with my problem. I hope the medication will be helpful that he prescribed.
---
Jun 14, 2023
I had a very scary heart event and wrote Dr. Lawson a detailed account. An MA responded, "Make an appointment immediately." So I did (for 2 weeks later). I was nervous, no more info. I took off work for the appointment. When he came in he asked, "So what are we seeing you for today?" He had no idea and I had been so worried. He skimmed my message and said there was nothing to do until it happens more and I missed 1/4 of my weeks pay for that? I will probably never make an appointment again. I'll rely on Urgent Care.
---
Jun 14, 2023
First time at a self-scheduled doc appt as an adult, and hoping to discuss gender-affirming care, I was nervous. Everyone I interacted with was kind, supportive, and respectful and that meant a lot. I was taken seriously and they worked to understand my situation without making me feel like I had to overly explain myself.
---
Jun 13, 2023
It was a good experience.
---
Jun 7, 2023
Everyone was very friendly and professional. They made the visit easy for me.
---
Jun 6, 2023
We are very pleased with Dr. Lawson.
---
May 19, 2023
I'm sure a lot of patients feel the way that I feel about Dr Lawson. I'm so glad and feel very lucky to have him. Dr. Lawson is the best.
---
May 18, 2023
Always great care and knows what I need.
---
May 12, 2023
Dr. Lawson is an excellent primary care physician. He follows through, listens and responds. Dr. Lawson explains the details of symptoms, medications, and any tests he may order. I trust him to be in charge of my health care, which at my age is no small task!
---
Apr 20, 2023
I have already recommended 2 new patients to Dr. Lawson
---
Apr 18, 2023
The surprise $10 parking fee was RIDICULOUS. I am NOT happy about that, but that is no reflection on Dr Lawson or his staff.
---
Apr 11, 2023
Very thorough and knowledgeable
---
Mar 29, 2023
Almost, everything was great.
---
Mar 24, 2023
Great service
---
Mar 22, 2023
I was very satisfied with my visit.The nurses and the doctor were very helpful.
---
Mar 22, 2023
I was checked in for my visit promptly, taken to the exam room promptly & Dr. L came in promptly. Love this office !
---
Mar 21, 2023
I felt that this provider seemed very competent at his profession, but I had other medical questions that I didn't get the time to ask the provider about my health. I feel the provider was under pressure to get to another patient, I guess my appointment time ran out before I could ask about other concern's I have, otherwise it was a good visit.
---
Mar 14, 2023
Not real friendly or show much concern. BP was high from the Nurse Dr should have taken second test before end of exam
---
Mar 9, 2023
Friendly, efficient, courteous, knowledgeable, helpful, caring. I thoroughly enjoy the staff and Dr. Lawson.
---
Mar 8, 2023
Dr. Lawson is patient and answers my questions to my satisfaction. The staff is wonderful. Helpful and very courteous.
---
Feb 9, 2023
Dr. Lawson is a very good doctor, on top of everything that needs to be done. I'm very happy to have him as my doctor. I think he is the best.
---
Feb 8, 2023
The receptionist is exceptional!
---
Feb 2, 2023
He listens really well and is very helpful not rushing you out the door.
---
Jan 31, 2023
Great doctor - very impressed.
---
Jan 24, 2023
He did not address my other issues. He basically gave me the impression that since I'm healthy, it is just something I'll need to get over and nothing to be concerned about when my heart rate has been elevated consistently for a month, and pain progressing on my chest and back.
---
Jan 20, 2023
Very competent
---
Jan 17, 2023
Short wait time. Very good appointment.
---
Jan 12, 2023
Great staff, excellent doctor, very good experience.
---
Jan 6, 2023
This was my first visit. I was a bit hesitant after my doctor retired. Dr Lawson seems like a good fit.
---
Jan 5, 2023
Dr. Lawson was very intent but easy to talk with. He explained what might be happening and referred me for lab work.
---
Jan 5, 2023
Everyone I met is very friendly, and they helped me more than I expected
---
Jan 5, 2023
Always helpful and will talk about what the visit is about. Listens carefully and helps with the problem at hand.
---
Jan 3, 2023
Doctor was friendly and answered my questions. His care plan seemed reasonable for my issue.
---
Dec 15, 2022
This was a new patient visit. Dr Lawson was recommended to me. Could have made no better choice and I look forward to us working together with my healthcare needs.
---
Dec 8, 2022
Provider could listen more.
---
Dec 6, 2022
It was excellent.
---
Dec 6, 2022
Everyone was cheerful, friendly, understanding and helpful.