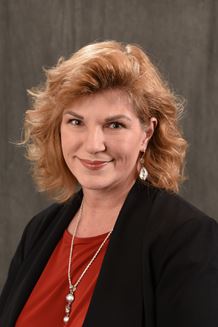 Call to Schedule
Kristina Schaefer, FNP-BC
My Specialties:
Family Nurse Practitioner, Board-certified
Affiliations:
Legacy Health Partners
Where I see patients
Where I see patients
360-487-4670
Monday-Friday, 8 a.m.-5 p.m.
About Me:
Kristina believes in providing up-to-date, evidence-based medicine tailored to meet each patient's specific-needs. Her philosophy is that healthcare should be a partnership between the patient and the provider, and that each patient should be treated as a whole individual with their own values, goals, and aspirations to reach their highest quality of life. Her goal is to assist the patient to make educated and informed decisions, so that they can take an active and engaged role in their health. She enjoys taking care of minor injuries, as well as chronic conditions, and treating all ages. She is a member of the Honor Society of Nursing-Sigma Theta Tau International and The American Academy of Nurse Practitioners. Kristina is the proud mother of a son and daughter, and enjoys spending time with her kids, gardening, reading, and playing with her dog.
Education:
Master of Nursing: Washington State University
Bachelors of Science in Nursing: Washington State University
Associate in Applied Sciences: DeAnza College
Certification: Board-certified Family Nurse Practitioner
Year I Started Practice: 2009
Hospitals Served: Legacy Salmon Creek Medical Center
Patient Rating
Legacy wants every patient to have great care, every time. To help measure and improve patient satisfaction, we send surveys to randomly selected patients after their appointments. We use this feedback from the surveys to improve and enhance the care we offer. Learn more about our surveys & ratings
Average Rating: 4.9 out of 5.0
---
Sep 1, 2023
Kristina is always great. We have very good conversations regarding my health and life in general.
---
Aug 29, 2023
It was my first visit with Kristina and as a new provider for me I was pleased with how the visit went.
---
Aug 28, 2023
This was a new patient visit since I am changing providers within the practice because my doctor is retiring
---
Aug 21, 2023
My first time with this provider was a great experience and she was very helpful and personable!
---
Aug 18, 2023
Kristina Schaefer is excellent. She is thorough, great listener, and empathetic. I truly appreciated her time.
---
Aug 17, 2023
The receptionist was friendly and helpful. The assistant was friendly and helpful. Kristina Schaefer was friendly, interested, knowledgeable, professional and considerate.
---
Aug 17, 2023
I feel like I am welcomed and respected when I come in for an appointment. Always see a smile which is very refreshing.
---
Aug 17, 2023
I'm very happy with Kristina and her team.
---
Aug 17, 2023
Kristina has immediate access to and utilizes medical information systems to track various health conditions I have, enabling me to manage these conditions effectively in ways that do not limit my lifestyle. She has probably been the best provider I've had in the past 30 years.
---
Aug 15, 2023
Kristina listens, and follows through with effective solutions. She's always thorough and knows what she's doing. So grateful to have her as my Dr.
---
Aug 14, 2023
NP seemed put out with me
---
Aug 14, 2023
Kristina and the staff overall create an environment where I feel heard and cared for.
---
Aug 10, 2023
Wait time was quick. Provider was very kind and did not seem rushed or put out at all. I really appreciated her answering all my questions.
---
Aug 10, 2023
Organized, professional, knowledgeable
---
Aug 10, 2023
I had a really good visit. The Doctor treated me very well. They made sure I understood everything we talked about. Giving me extra pamphlets to read online for one of my problems I have. Making herself accountable for me to check in each month on my progress to reach my goals. She was very concerned about my skin condition, and made a Urgent Request for me to see a Dermatologist. I felt good after my appointment that I got done what I needed to get done.
---
Aug 8, 2023
I already have recommended family members
---
Aug 7, 2023
She listens to me and understands where I'm coming from
---
Aug 3, 2023
She's always thorough, kind, and has a great sense of humor/bed side manner. She is efficient and very respectful.
---
Jul 25, 2023
Kristina gets high praise. She takes the time needed more than any doctor I have visited. I appreciate her service.
---
Jul 24, 2023
Overall this was a great visit.
---
Jul 10, 2023
Kristina Schaefer is AWESOME...
---
Jul 10, 2023
Kristina is very attentive and makes me feel at ease with her. Recently I was diagnosed with parkinson's based on her recommendation to see a neurologist. She has been a support from the beginning. I am very blessed to have her part of my medical team.
---
Jul 10, 2023
Lady drawing blood in lab was very, very good - exceptional!
---
Jul 10, 2023
My husband and I are new patients to the clinic. We are very much impress with the team at Columbia Tec Legacy location. Really a good feeling when visited the office the first time to obtain information if our insurance would be accepted. We feel fortunate that we found the team at Legacy.
---
Jun 29, 2023
Dr. Kristina Schaefer is a wonderful doctor and I would recommend her to anyone.
---
Jun 26, 2023
This current provider always listens with respect and dignity to me regarding my medical needs and offers great referrals to other specialist providers when needed.
---
Jun 23, 2023
Kristina was so attentive. I felt like she really listened to me and answered all my questions. She is one of the best providers I have ever had. She is very knowledgeable.
---
Jun 23, 2023
Like them allGood people
---
Jun 22, 2023
I really appreciated my visit with Kristina. Her detailed approach and clear communication enabled me to leave with a solid understanding of my overall health. My experience with the front desk, MA and the Lab were all very positive and pleasant.The consistency of these positive interactions is very appreciated! Thank you!
---
Jun 22, 2023
I found my doctor to be very helpful in getting back on my medication and found her easy to talk to about my issues I feel she is a good choice for me
---
Jun 12, 2023
Nothing bad, doctor is great. Very thorough. Very pleasant office staff.
---
Jun 8, 2023
Kristina provides excellent care and under. It appears that more staff is needed in the front office. There was one person helping several patients. I understand that is a problem everywhere so it was not unexpected. We all are experiencing that problem across the nation and are doing our best as you also appear to be.
---
Jun 1, 2023
I feel like the front desk people don't communicate - when I made the appointment, I stated exactly what I needed. But when I arrived for my appointment, I was told I didn't even need to make 1 which was never communicated prior - very frustrating.
---
May 23, 2023
She was so very helpful and listened to what I had to say....plus what was going on with my health. Helping me with my sinus infection and recap on what was happening with my knees and pointed me to see orthopedic for my knees...issues. Also she covered other things that haven't been brought up in a while and what test I need to get done. She was amazing and I was so happy walking out of the doctor office. She Reinsured me the medication she was putting me on would help me with sinuses and get help with my knees. Also what medications I would be taking. I told her she was a blessing after a couple days before I went to Urgent Care....yes they helped me with my knees and got X-ray which I was thankful for but the other problem I was having was with my sinus infection. The medication I was taking wasn't helping- she did give me medication but I felt she wasn't listening to me. Plus that day they weren't busy when I got there. I felt they pushed me out. I told them I would talk to my doctor because they know I have sinus issues. What I said before Kristina was a blessing when I saw her and She helped me out highly. I'm soo blessed for the Doctors in that building and they listen.
---
May 15, 2023
The only reason I previously answered "never" on explaining test results to me is that I receive them through MyChart, read them and reach out before the team has a chance to receive and respond. They always respond timely and provide excellent care.
---
May 15, 2023
The whole experience was perfect! I left with a good feeling. Everyone in the office were friendly and professional.
---
May 15, 2023
Always a great experience with this clinic
---
May 1, 2023
Always good. I leave feeling heard & helped.
---
Apr 21, 2023
This was the first time I've seen NP Schaefer and was very happy with her. She has a caring, supportive attitude and I felt comfortable sharing personal information.
---
Apr 20, 2023
Everyone is good
---
Mar 30, 2023
My provider spent time explaining medical issues and RX plans to me
---
Mar 28, 2023
Kristina is great she takes the time to listen to what I have to say. She makes me feel like I'm important and has not been in a hurry to shove me out the door. She's amazing..
---
Mar 24, 2023
Ms Schaefer was attentive and professional and addressed all of my concerns. This was my first visit with this care provider and it was extremely positive. MA Steph was equally pleasant and professional.
---
Mar 24, 2023
Always good experience
---
Mar 20, 2023
Kristina Schaefer has been awesome to work with for my health. She is thorough in her exam and review of my records. She is responsive to my concerns and gives good explanation and recommendations for care. She has also been responsive through the my health messaging system.
---
Mar 20, 2023
Kristina is a good listener and very knowledgeable and comfortable to be with.
---
Mar 7, 2023
I was called back twice with lab results for the urine test I took during this visit. Both of the people that called me could not provide answers to my questions. And there seems to be some confusion about my medication history.
---
Mar 6, 2023
Dr. Schaefer is excellent. I work in healthcare administration and value a provider who coordinates care - she is excellent!
---
Mar 6, 2023
I felt very comfortable with Kristina Schaefer, could ask questions get answers. My pevious PP left the practice. I asked Kristina if she was taking patients, she said yes so I will be under her care from now on.
---
Mar 3, 2023
Kristina is always very thorough and helpful.
---
Feb 27, 2023
Im very happy with Kristina.She shows genuine care and compassion. I will continue seeing her
---
Feb 27, 2023
Always thorough. Reviews medical records, follows up as planned, makes recovery for each concern.
---
Feb 21, 2023
Always listens, checks me or my concerns, leave feeling safe
---
Feb 16, 2023
No bad experiences
---
Feb 14, 2023
Kristina listened to my concerns, asked appropriate questions, was caring, confidently diagnosed the issue, worked with me to create a care plan.
---
Feb 13, 2023
Very personable provider. I like that she doesnt talk over me or talk at me, but partners with me.
---
Feb 9, 2023
Kristina Schaefer is a great listener easy to talk to. I enjoy her kindness & care.
---
Feb 9, 2023
Kristina is one of 4 physician in my lifetime that is considered really thorough & completely open & honest. Because she is thorough & takes time to go over complete medical history & remembers me.
---
Feb 7, 2023
We discussed possible lung scans and j declined. My choice my body! She cut my toenails because I am too fat to reach toes. She always listens and advises. I really respect that she respects my decisions.
---
Feb 3, 2023
Very pleased with the care I'm getting from Kristina Schaefer, she listens, is very thorough, I feel heard and never rushed.
---
Feb 2, 2023
Love Kristina she is so knowledgeable, kind and caring
---
Jan 30, 2023
She was ver attentive and addressed all concerns and questions.
---
Jan 24, 2023
It was very good. Everyone I know has there own doctor, so I don't recommend.
---
Jan 24, 2023
The best doctor I have ever had
---
Jan 19, 2023
I was nervous when I first got there but after I went in exam room and nurse took my blood pressure and we talked I felt much better.
---
Jan 12, 2023
Going to the doctor is a pleasant experience.
---
Jan 10, 2023
She is always very communicative and helpful.
---
Jan 3, 2023
My provider is easy to access for appointments and via text message system. I appreciate that she take time during my appointment and do not feel rushed.
---
Dec 30, 2022
Everyone I talked to was kind and professional and efficient
---
Dec 22, 2022
Kristina Schaefer really listens and provides good feedback and suggestions
---
Dec 20, 2022
Dr Kristina was really kind and supportive. Especially when I told her I'm looking to start exercising to lose some weight. She was supportive and kind and gentle about it, which I really appreciated because weight loss, my body shape, and food are all sometimes really hard topics for me to talk about. I really enjoyed her and appreciated her kindness. I also appreciated her being gentle when I shared my struggles with anxiety and how I just can't cope with it by myself anymore. She made me feel good and secure about starting a new prescription, not like a crazy person or a loser wacko for having to be on meds. I really felt like she took care of me.
---
Dec 20, 2022
Very great experience
---
Dec 19, 2022
Kristina is very attentive. She really listens to her patients. I always feel like she cares about my health!
---
Dec 9, 2022
Didn't receive call with lab results.
---
Dec 8, 2022
The Doctor was kind, thoughtful, and took time to get to know me and my concerns. I felt very comfortable and happy.
---
Dec 6, 2022
I am comfortable talking with Kristina about all my health issues and she listens , explains and recommends or refers when necessary. I never feel she is rushing me out the door which is something rare and I appreciate.
---
Dec 5, 2022
Provider is a good listener & very conscientious.
---
Dec 2, 2022
This was the first y to one I saw Dr. Kristina. I am so happy to now be a patient of hers. She was friendly, reviewed all my records to get to know me and asked me questions to further her understanding. She us the perfect Dr. For me and am so grateful.
---
Nov 22, 2022
Kristina Schaefer was very thorough.
---
Nov 18, 2022
Gave a document informing me of treatment for my issues last visit I had
---
Nov 15, 2022
This was my first visit with this provider, as my regular provider had left this facility. I was impressed with this new provider and will continue to see her.
---
Nov 15, 2022
Kristina is amazing! She is very thorough and really listens and responds to concerns. I feel as if she really works hard to know what is happening with her clients and develops a good rapport with them.
---
Nov 8, 2022
She was very comfortable to be with and to talk to.
---
Oct 28, 2022
Kristina is always very thorough and helpful.
---
Oct 17, 2022
My only hesitation in recommending legacy, not the actual provider, has to do with its, in my view , over attention to prescriptions-28 day limits when other providers will allow 3 months at a time & require "contracts" for some medications. That, combined with drug screenings, etc can make one feel a bit overseen. It's a bit much for those of us who have lived this long, have endured much & take responsibility for our actions. I'm not comfortable with these policies & may switch companies for this reason.
---
Oct 11, 2022
Kristina is always very pleasant, communicative, and professional.
---
Oct 10, 2022
My provider was well informed about my health needs and was very professional and friendly
---
Oct 6, 2022
Was very good
---
Oct 4, 2022
She is a new doctor to me and I liked her. She seemed good and we will continue to have her as our doctor
---
Oct 4, 2022
I am very happy with AP Schaefer. She listens and advises. Plus she laughs at my jokes.