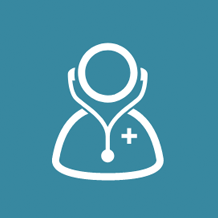 Call to Schedule
Kenna Wood, DO
My Specialties:
Internal Medicine
Languages:
English, Interpreters available for other languages
Where I see patients
Where I see patients
503-413-5629
Monday-Friday, 8 a.m.-5 p.m.
Hospitals Served: Legacy Good Samaritan Medical Center
Patient Rating
Legacy wants every patient to have great care, every time. To help measure and improve patient satisfaction, we send surveys to randomly selected patients after their appointments. We use this feedback from the surveys to improve and enhance the care we offer. Learn more about our surveys & ratings
Average Rating: 4.9 out of 5.0
---
Sep 1, 2023
Very pleased with doctor wood and her staff
---
Aug 22, 2023
Highest praise for dr. Wood. Kind, clear, knowledgeable, thorough! Superb doctor and person!
---
Aug 21, 2023
Dr Wood was a very good listener and provided me with the answers and direction I needed.
---
Aug 18, 2023
Dr. Wood is an exceptional listener. She listens to me empathetically and then discusses relevant solutions while at the same time advising on how insurance coverage and wait times might be for any follow up care with a specialist. She's a GREAT partner in my wellbeing!!
---
Aug 15, 2023
Dr. Wood is clearly an extremely intelligent person with high social skills. It was a pleasant experience, which makes me grateful I was able to connect with her as my primary health doctor.
---
Aug 14, 2023
Dr. Wood is fantastic. My family and I are very pleased with this clinic.
---
Aug 1, 2023
Dr Wood is very good. Explains well and easy to follow explanations.
---
Jul 28, 2023
Dr wood is always helpful and a good listener
---
Jul 26, 2023
Wonderful people, very busy so was running a bit late today, which is unusual. I really like my medical team at legacy.
---
Jul 25, 2023
Everything was good and exceeded my expectations
---
Jul 24, 2023
I have not been contacted for imaging needed and it has been over a week. Doc said it would be in a couple of days
---
Jul 21, 2023
Dr Wood is a wonderful Doctor I wish she could be my primary one now that my Dr. Is leaving the clinic
---
Jul 21, 2023
This was my first visit. I've recently moved from another state.
---
Jul 19, 2023
A great team from the check-in desk to the medical assistant to Dr. Wood. It was a positive experience. I felt very well cared for and with professional hands.
---
Jul 18, 2023
Dr. Wood was very thorough and thoughtful. I really appreciate that she did not make me feel rushed and she not only listened but asked delving follow thru questions to make sure she got all the information.
---
Jul 11, 2023
The only problem was that the ENT referral was made to the wrong provider--a Legacy ENT doctor rather than the ENT I have seen for many years.
---
Jun 30, 2023
All was good. One question is a lipid panel was ordered but no one told me if I needed to fast. The lab asked about fasting. I did not, but they took blood anyway. It is always a struggle to find a vein, so blood tests are not fun. My lllipid panel came back elevated. I'm wondering if the test is accurate due to not fasting. Needed more clear communication prior to going to the lab.
---
Jun 30, 2023
Once you make contact with the provider, experience is very good. The problem is getting through. I found legacy has a very poor record of being able to reach your providers by phone and they Myhealth message. System is severely lacking.
---
Jun 21, 2023
Dr. Wood and her staff have always treated me professionally, thoughtfully, compassionately, and respectfully. Dr. Wood is a gifted physician who listens attentively and explains obtuse medical details in a way I can understand.
---
Jun 12, 2023
VERY LONG wait on phone when calling (> 10 minutes).
---
Jun 6, 2023
Dr. Wood is great and I will keep seeing her. I am not a fan of the nurse practitioner I saw on a previous visit as she was very unsure and then told me to do something different than what the doctor she brought in for advice recommended. It takes forever for someone to answer the phone when trying to make an appointment or to return a call and it is very hard to get an appointment that is not weeks or months out. I was able to get the appt. With Dr. Wood as she had a cancellation.
---
Jun 5, 2023
I am very happy with all aspects of my experiences when ever 1 visit or need help. Dr. Wood and staff are great.
---
Jun 5, 2023
I did have to wait a considerable time to get in as a new patient, over 3 months.
---
May 31, 2023
I wish I could have Dr. Wood as my PCP she is wonderful.
---
May 31, 2023
Dr wood is a great professional
---
May 30, 2023
The practice appears to be going through a significant transition, and appointment times are distant.
---
May 23, 2023
Dr. Wood is personable, compassionate and gives practical options. I appreciate that and listens to me.
---
May 22, 2023
Everything was super!
---
May 15, 2023
I think Dr. Wood is great. I don't think Legacy is any more. I have received services from Legacy since 1997 but I think I will go elsewhere. Systems and processes are so broken and the facilities are dirty.
---
May 12, 2023
The negative was - such trouble trying to establish a new primary care dr. - original moved out of state. The next established care notified me they also were leaving upon my first visit. St. Helen's office had availability but would not accept a patient from Mult. County. Dr. Wood took me (my husband's dr.) when he explained my frustration.
---
May 12, 2023
The staff at the clinic are friendly and competent. Dr. Kenna Wood is wonderful. She is competent, caring and knowledgeable, one of the best doctors I have ever had.
---
May 10, 2023
Dr. Wood was excellent. Spent lots of time with me and covered all that needed to be.
---
May 1, 2023
Dr Kenna Wood was great ! She listened well, answered all my questions, took the time to explain things, and gave very helpful suggestions, She was friendly, professional, knowledgeable, and not at all patronizing or condescending. In short, she was wonderful !
---
May 1, 2023
Dr. Wood is an exceptional Dr. Grateful to have her as I have had very bad experiences with Drs in the past
---
Apr 26, 2023
Excellent care. Dr Wood has really helped me to control my diabetes 2. Much more than any other doctor
---
Apr 25, 2023
Difficult coordinating reorder of meds
---
Apr 18, 2023
Give everyone a raise and full benefits.
---
Apr 18, 2023
Dr. Wood is professional and friendly doctor who treats me with respect.
---
Apr 11, 2023
Well I was coming in for a wellness check with my Antidepressants. No more refills because its been a year. It was a short app. And I had other concerns and Dr .Wood covered all amazingly accuratel and fast. Wow I am impressed. I had even told her as soon as I she came in that I knew it was a short appointment and had other concerns and didn't expect to cover all and rather I would make another appointment.
---
Apr 4, 2023
Nurse/assistant did not give me all the information that I asked for!!!
---
Mar 27, 2023
I felt the Doctor listened to my concerns and has put into motion a game plan to help me with these.
---
Mar 17, 2023
My wait time for a 10:15 appointment was 30-40 minutes short on staff & too many things to accomplish in the given time allotment for the personnel - too few personnel -
---
Mar 15, 2023
Dr. Wood is professional and personable. She has great nursing support.
---
Mar 15, 2023
Dr Wood is an excellent provider
---
Mar 8, 2023
After a bone density test, the only contact from the doctor was the same form letter received twice (2 days apart), advising starting a supplement (Vit. D) & change in diet - with, NO DISCUSSION on what I'm already doing now! This doesn't seem entirely responsible.
---
Mar 7, 2023
Always friendly and informative.
---
Feb 21, 2023
Dr. Wood was warm and personable and a good listener.
---
Feb 20, 2023
Dr Wood is an exceptional provider. I am driving over two hours to see her. This clinic is much more efficient and kinder than the clinic where I was going previously. The only negative was the length of time it took me to schedule my recheck. I probably stood at the desk with the clerk for 10-15 minutes while they looked for a spot and the whole time they did not speak to me so I was not sure if they were looking, if it was hard to locate it or what was going on. It was very awkward.
---
Feb 20, 2023
Very happy that Dr. Wood can prescribe Synthroid and treat Hashimoto's as part of being my primary care provider.
---
Feb 20, 2023
This was a "Welcome Visit" for a new medicare patient. I was pleasantly surprised by Dr. Wood and I feel confident that we will have a good working relationship over the years. We are off to a good start.
---
Feb 17, 2023
Dr. Wood consistently acts with care, compassion, professionalism, and knowledge. She listens intently to symptoms and asks probing questions to support a diagnosis-if any-and explains her observations and conclusions in a manner that I can understand, that is, to someone with little to no medical knowledge. Her after-visit notes are accurate and comprehensive.
---
Feb 6, 2023
Dr. Wood and the other staff are all excellent.
---
Jan 27, 2023
I was very pleased to be introduced to my new primary care physician. She was very intelligent, had excellent social skills and was organized in her thought processed and general approach to my welfare.She's a keeper! I look forward to working with her in the future.
---
Jan 17, 2023
To get "in" to make an appointment is a "nightmare." Sometimes a twenty minute wait on the phone!
---
Jan 13, 2023
This was my initial meeting with Dr Wood to be my primary physician. I was impressed and liked her very much.
---
Jan 9, 2023
Dr. Wood was very patient, kind, and understanding. Provided great information and made me feel very comfortable.
---
Jan 9, 2023
Dr. Wood is so wonderfully caring and so kindly helpful. She has such a beautiful heart. : )
---
Jan 9, 2023
Dr Wood is very good and I would definitely recommend her.
---
Jan 4, 2023
The provider kept me waiting in the exam room for what seems like a long time. I had to step out of the room to make sure I was not forgotten.Also, the parking validation provided was not valid so I could not get out of the parking structure. It always seems to be one issue after another with Legacy.
---
Jan 3, 2023
Seemed more connected & personal than in past 2 visits.
---
Dec 30, 2022
Wonderful, solution oriented discussion of my health concerns.
---
Dec 29, 2022
Dr Wood is a great Dr
---
Dec 19, 2022
I was the first appt. of the day and waited 5 in. for someone to come to the front desk to check me in. Then he left again & another patient came in & wanted asking me if anyone was there.
---
Dec 12, 2022
In essence, the provider expressed a broader view about my issue. Her instincts and intuition complimented her medical knowledge.
---
Nov 28, 2022
Thorough, intelligent, communicative, considerate, medical.
---
Nov 28, 2022
Needed to wait longer than usual to get the new Covid booster BUT I know the human resources are strained these days so I was mentally prepared.
---
Nov 23, 2022
I asked for labs and questions about what was happening with my body but was only told to go get Claritin and take it daily. No labs ordered so now I am ordering online blood tests for myself
---
Nov 18, 2022
It would be helpful if this provider would speak a little slower.
---
Nov 14, 2022
This was my first visit. Dr. failed to ask me important questions about me as a whole. Persons I expect this fro a DO and is why I... failed to as a complete physician . Did not show interest in me as a person. Started the visit with a story about herself! Did not show any interest as aptitude to think about problems from a diagnostic or trouble shooting way. She just passed me off to staff doctors. My standards for interacting w/my dr. are high as my last Legacy DO was excellent.
---
Nov 11, 2022
Dr Wood is one of the best providers I've ever seen. She really takes the time to listen to me which is rare these days
---
Nov 11, 2022
Dr. Kenna Wood is a great listener and is gifted at explaining complex medical conditions in a way I can understand. I've found her to be consistently knowledgeable, experienced, compassionate, and professional. Perhaps the best Personal Care Physician I've had in my years.
---
Nov 10, 2022
My first meeting with Dr Wood was excellent. I felt very comfortable discussing my concerns. I am pleased to say I will continue in her care.
---
Nov 3, 2022
Dr. Wood was thorough, pleasant and listened to me.
---
Nov 3, 2022
First visit with my new provider. Liked her.
---
Oct 21, 2022
I am glad to have found this doctor. She is on point and personable. She is the reason I drive across town 45 min instead of going to a legacy office only five min away from me.
---
Oct 3, 2022
This was my initial visit with Dr. Wood. I think I'll like her - she LISTENS!