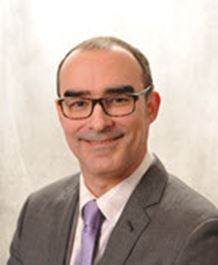 Call to Schedule
Justin Tidwell, DPM
My Specialties:
Podiatry, Board-certified; Podiatric Surgery, Board-certified
My Areas of Focus:
Bloodless Surgery Program, Foot/Ankle Surgery, Sports Medicine
Languages:
English, Interpreters available for other languages
Affiliations:
Legacy Health Partners
Where I see patients
Where I see patients
About Me:
Dr.Tidwell is trained in complex reconstructive and salvage procedures of the foot and ankle and offers a wide variety of surgical and conservative treatments for foot and ankle deformities. Hobbies include: Hiking, Camping, Fishing, Music
Year I Started Practice: 2006
Hospitals Served: Legacy Emanuel Medical Center, Legacy Good Samaritan Medical Center, Legacy Meridian Park Medical Center, Legacy Salmon Creek Medical Center
Patient Rating
Legacy wants every patient to have great care, every time. To help measure and improve patient satisfaction, we send surveys to randomly selected patients after their appointments. We use this feedback from the surveys to improve and enhance the care we offer. Learn more about our surveys & ratings
Average Rating: 4.9 out of 5.0
---
Aug 23, 2023
Been under Dr. Tidwell's care since [date removed]. The care, compassion, patience he has shown has been wonderful. Whether at the Wound Clinic or at his office, the care received from Dr Tidwell and his staff has been incredible and we will be forever grateful.
---
Aug 23, 2023
I had had a sore on my ankle and by phone the Nurse and I talked about it and I`ve troubles like this before . So I told her what I was doing for it and we made an appointment and I came in and the Nurse at it and so did the doctor and it was healed and I was told to keep doing what I was . The Doctor said he was very happy with how I handled it.
---
Aug 15, 2023
Dr. Tidwell was kind, listened well to my concerns and explained etiology and treatment options in terms I could understand and asked if I had any further questions or concerns.
---
Aug 10, 2023
Overall very nice experience. Dr. Gave some good advice on preventing reoccurrence.
---
Aug 9, 2023
Everyone was efficient and friendly.
---
Aug 7, 2023
Dr. Tidwell is obviously a skilled diagnostician and surgeon. He is also an approachable human being who listens and clearly explains what is needed and/or recommended.
---
Aug 1, 2023
Dr Tidwell & assistant we're very kind, thorough. Very pleasant experience'
---
Jul 27, 2023
First time appointment I was impressed on how concerned and caring Dr Tidwell was and helpful office staff was
---
Jul 26, 2023
All the docs I see at legacy are great. Always helpful they get me in really fast. I wish other places were like legacy.
---
Jul 24, 2023
Always feel rushed by Dr. Tidwell. He comes across as dismissive for an issue that is greatly affecting my mobility.
---
Jul 24, 2023
I didn't have to wait. He did a diabetic exam on my feet and cut my toenails. We talked about my ankle and I recieved Iinstructions On what I can do. I'm very satisfied with my Doctor.
---
Jul 24, 2023
I felt like I was the only one that mattered.
---
Jul 24, 2023
Tidwell is a good doctor
---
Jul 18, 2023
Following Doctor's recommendations than we'll have follow up appointment to see next steps.
---
Jul 12, 2023
I find Dr. Tidwell straightforward, knowledgeable, and gives information in a very clear manner. He is clearly very busy and while the office runs on time, the process is rushed. My appointment was scheduled for 10 minutes.
---
Jul 11, 2023
Dr Tidwell showed Knowledgeable, concerned and helpful. Great doctor and so glad to see him in Vancouver.
---
Jul 6, 2023
Easy to talk with and accessible over the course of my recovery since [date removed].
---
Jul 5, 2023
Dr tidwell operated on one of my feet and it's great went in this time because I have the same condition as the other foot operated on. I think he's awesome My foot gets me no trouble at all The one that he operated on that is lol
---
Jun 28, 2023
I was surprised that my patient summary didn't include even any boiler plate about how to take of an ankle/foot injury: what to do, what to look out for, resources for aids, etc. I had to see my massage therapist to get an explanation of how the ligaments and tendons had also been injured. It's not enough to throw in "do you have any questions" when I don't know what I don't know.
---
Jun 21, 2023
Very helpful visit
---
Jun 8, 2023
I've seen Dr.Tidwell about one foot fracture with follow-on visits over 6 months and one wrongly diagnosed (by Providence St. Vincent's ER) foot fracture with follow-on visits to come, as well as pre-diabetes foot check. He has always given personable and first-rate attention. Thoroughly admirable.
---
Jun 8, 2023
The receptionist was fantastic, I was able to get there early to my appointment, and was able to get in early. The resident doctor was fantastic. The doctor Tidwell was fantastic. Everything was fantastic! Legacy Health is hands-down, the best healthcare in the Pacific Northwest!
---
Jun 6, 2023
Is the best foot dr. I have ever seen and talked to
---
Jun 1, 2023
Needed wheelchair.
---
May 25, 2023
Still have half of foot.
---
May 22, 2023
Very good experience for my first major surgery.
---
May 2, 2023
Very courteous, always listen to what I say, I feel that this provider and all his team really care about my health My whole health care team are very upbeat and positive towards me, and I feel they are very good at what they do!
---
Apr 20, 2023
I was the only person wearing a mask. I know that they are no longer federally required, but what about patients who are immunocompromised or have co-morbidities. Are we supposed to no longer see our doctors in person? I'd think that the one place who should care about this is the medical industry.
---
Apr 13, 2023
During the mask mandate for healthcare settings, I was concerned that the medical assistant's mask was down below his nose for most of our meeting. Everyone else in the office was wearing a mask appropriately.
---
Mar 28, 2023
All staff at this office is nice and efficient. This includes the person shadowing the nurse in the room during routine check in.
---
Mar 27, 2023
Provider had not received my x-rays before visit despite requests from AFC Urgent Care where they were taken. However, provider's office never alerted me they did not receive the x-rays, which was the entire point of my visit. I arrived not knowing the x-rays had not been reviewed, so am being charged for an appointment that did not really address my primary concerns which were to evaluate the x-rays.
---
Mar 27, 2023
Provider was professional and skilled. Tended to dismiss my questions and concerns as ill-informed. Was in a great hurry to move on. If I had not been well-informed I would have been bewildered. Too many MDs behave this way these days. Other podiatrists have spent the time and larmes to listen better.
---
Mar 22, 2023
Was able to get an appointment very quickly
---
Mar 15, 2023
Dr. Tidwell is a great dr. He is very professional, friendly, and caring. He spends time with your and explains things to you. His staff is always friendly.
---
Mar 13, 2023
Very very good
---
Mar 7, 2023
I couldn't believe how quickly I was seen. The visit only lasted about 15 min. We did x-rays and he had a plan in place for me. It was awesome.
---
Mar 6, 2023
Dr Tidwell is clearly an expert with a lot of experience. However, I wish that Dr Tidwell spent more time with me asking clarifying questions and explaining what and why he was treating my foot issue in the way he was. Both appointments felt rushed/quick. During the first month after first visit, the course of treatment did not help my foot pain or mobility. I was disappointed in this; now on a different course of treatment hoping to get at the problem in a different way further protecting foot with walking boot. He seemed to very quickly decide the treatment and I was in/out of the appointment with him in about 5 min. Just seemed so fast, it made me wonder if he really had all the info. I asked about other ideas / treatments like PT or stretching and then he said I could do some stretches and demonstrated those. If I hadn't asked, I'm not sure he would have suggested or covered this. Perhaps he's just so sharp and experienced that this problem was an easy diagnosis. I guess I'll see if this next phase of treatment helps. I sure hope so!
---
Feb 21, 2023
I would recommend to anyone IF the person had a podiatry issue
---
Feb 15, 2023
Dr. Tidwell & his staff are A+ in my book. He's been my dr. for over 15 yrs.
---
Feb 2, 2023
My experience was good. Dr. Tidwell explained my condition in easy to understand terms and also gave me clear options how treating it.
---
Jan 31, 2023
Dr. Tidwell demonstrated his experience and expertise and kept me informed throughout the visit as to what could be expected.
---
Jan 30, 2023
The experience was good. All of my questions were answered and the doctor made some suggestions for how I could improve the management of my problem.
---
Jan 24, 2023
If he were no a good competent Dr. I would not recommend him. He's a good Dr.
---
Jan 19, 2023
Dr. Tidwell was kind & respectful & clear. However, I felt rushed, as if questions were not entirely welcome or expected.
---
Jan 4, 2023
I've never had a bad experience while seeing people at Legacy.
---
Dec 22, 2022
They were very attentive and helpful
---
Dec 21, 2022
It was all good
---
Dec 20, 2022
It all was good.
---
Dec 19, 2022
Dr. Tidwell and his staff are always amazing.
---
Dec 19, 2022
Dr. Tidwell is always nice and welcoming. He always has a smile and something positive to say. Great bedside manner.
---
Dec 14, 2022
Justin Tidwell, as always, is great. Dr. Tidwell, listens, visits, tells me what he thinks and always encourages me to call him if/when needed.
---
Dec 13, 2022
Dr. Tidwell is fun to talk to, listens with respect, is very skilled and thorough, and makes a [age removed] who can't see well feel acknowledged and cared about.
---
Dec 12, 2022
Very attentive
---
Nov 30, 2022
My concerns were blown off and I will likely need to find a new provider to complete the procedure needed
---
Nov 28, 2022
I had a very positive experience. Everyone was prompt, courteous, and very nice. If I have one 'complaint,' it would only be this: the After Visit Summary could have included the Dr.s Actual diagnosis. As far as what to do about my condition, the instructions were very clear & concise & understandable. Now perhaps when I check my Legacy Medical Records some time tomorrow, my actual diagnosis will be stated there?
---
Nov 9, 2022
Even though the procedure description sounds kinda scary I'm glad to finally be addressing the issues.
---
Nov 9, 2022
The doctor was very helpful and informative.
---
Nov 8, 2022
My visit was about foot care. I had one toe removed. These visit were for follow up after surgery.
---
Nov 7, 2022
Dr. Tidwell expertly took care of my injured toe and provided me clear written instructions on care. He will recheck toe but of course provide help if I have issues before the recheck appt. He is open to any questions and provides clear explanations.
---
Nov 7, 2022
Dr. Tidwell was great and explained things well. He had a great "bedside manner" and left me feeling optimistic.
---
Nov 3, 2022
I had a good experience, however, I was told Dr. Tidwell would be doing the surgery. A different doctor ended up doing the surgery - he was very nice and did a great job, however, it was not who I thought would be. I was very nervous going into the procedure and I made sure to look up Dr. Tidwell online and checkout his reviews and everything so that I felt comfortable. However, it was sprung upon me at the appointment that he wasn't actually doing the surgery. Again, I ended up feeling comfortable with the doctor who performed the surgery, however, I would've liked advance notice.
---
Nov 3, 2022
I wish Legacy health pacific source would cover my treatment at Dr Tidwell s office instead I pay $187 out of pocket which is ridiculous
---
Nov 2, 2022
Dr Tidwell always reassured me regarding issues with my diabetic foot problems.
---
Oct 31, 2022
Very good experience
---
Oct 26, 2022
Good visit, doctor was knowledgeable, conversational and pleasant
---
Oct 24, 2022
Dr. Was great! Gave me all the time I needed to understand what was going on with my foot and the break. Nice doctor.
---
Oct 13, 2022
Doctor Tidwell is a great doctor he is very knowledgeable friknowledgeable friendly and has a great bedside manner.
---
Oct 12, 2022
The practitioner is very nice as is the rest of the staff that I encountered. The doctor took time to explain the radiographic findings and how it related to the pain I am experiencing. The doctor also gave me information about my next step and when to follow up.
---
Sep 28, 2022
Excellent care. I would suggest updating list of foot clinics.