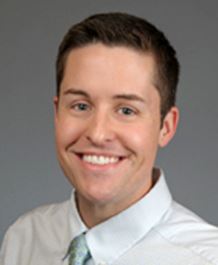 Schedule Online
John Koehler, MD
My Specialties:
Family Medicine, Board-certified
Languages:
English, Interpreters available for other languages
Affiliations:
Legacy Health Partners
Where I see patients
Where I see patients
360-566-4842
Monday-Friday, 8 a.m.-5 p.m.
About Me:
Dr. Koehler completed his residency in Vancouver, WA and fell in love with the beautiful Northwest. He is board certified in Family medicine, a member of the American Academy of Family Physicians, and is currently accepting patients. He sees children of all ages and adults. Hobbies include: Traveling, Skiing, Hiking, Spending time with family, Cooking, Reading, Music.
Education:
Residency: Family Medicine of Southwest Washington
Bachelor of Science: College of Wooster, Ohio
Year I Started Practice: 2006
Hospitals Served: Legacy Salmon Creek Medical Center
Patient Rating
Legacy wants every patient to have great care, every time. To help measure and improve patient satisfaction, we send surveys to randomly selected patients after their appointments. We use this feedback from the surveys to improve and enhance the care we offer. Learn more about our surveys & ratings
Average Rating: 4.9 out of 5.0
---
Aug 22, 2023
Dr. Koehler and his support staff are extremely conscientious and helpful.
---
Aug 17, 2023
In my opinion,Dr Koehler is the very best Doctor I have ever seen.He is always extremely knowledgeable, kind, and is very present with listening,And very approachable, He makes eye contact,listens to me which has a patient makes me feel valued and appreciated.I would highly recommend Dr Koehler to everyone.
---
Aug 15, 2023
This was a first time appointment with a new provider establishing a new Primary Care Physician, getting baseline health info, getting acquainted, etc. It also coincided with the doctor's appraisal regarding a severe injury I sustained the previous month.Dr. Koehler was thoughtful and thorough, asked questions, listened, replied with valuable observations and recommendations and made appropriate referrals. I felt seen, heard, respected, and attended to.
---
Aug 15, 2023
It was a very good visit with Dr Koehler I was treated with total respect and he took his time listening to me during the visit. He's a very good Dr
---
Aug 1, 2023
There is always some anxiety when seeing your doctor. Do I really need to see the doctor? Will an issue be found etc. However, I always come away from seeing Dr. Koehler and team, as being listened to, respected, and receiving thoughtful professional advice.
---
Jul 31, 2023
No complaints.
---
Jul 18, 2023
Dr.Koehler is great!
---
Jul 17, 2023
Need to address the phone situation, I finally went and made appointments in person.
---
Jul 11, 2023
Dr. Koehler is the best.
---
Jun 9, 2023
Dr. Koehler has always listened to me, been very knowledgeable, but isn't afraid to admit when something is outside his wheelhouse. He seems to genuinely care and feel sympathetic to my health concerns. What more can I ask for in a provider?
---
Jun 6, 2023
I have recommended this provider to others. I believe he is one of the best doctors I have ever had.
---
Jun 5, 2023
As always, Dr Koehler and Chris treated me with respect and made sure I was up to date on my meds and sent my lab results in the same day. All positive with them!!!
---
Jun 2, 2023
I love Dr. Koehler, he is the best doctor I've ever had. He better never leave this area, as I feel I'll never get another dr. as good as Dr. Koehler is.
---
Jun 1, 2023
They called me back to tell me that there had been a cancellation and I could have an earlier appointment. This was very helpful as it turned out that my condition had worsened and I needed an earlier appointment if at all possible. So it worked out.
---
Jun 1, 2023
Dr Koehler and his PA, Chris are the best medical team I've ever dealt with. I feel privileged to be a patient.
---
May 30, 2023
I felt that I had more than sufficient time and had all of my questions answered - with options included. I admire his analytical skills and explanations to me of any change in medication.
---
May 26, 2023
The doctors and medical assistants are kind and listen to your concerns. Very polite.
---
May 23, 2023
I would like to see the physician and the nurse wear clinical clothing, i.e. Clean white jacket. When they are wearing clothing that they drove to work in, who knows what they have encountered. A clean jacket over street clothes is looks professional, identifies professional from clerical staff, and provides a small modicum of bacterial 'protection'.
---
May 19, 2023
Very rude and hostile towards me. Told me not to schedule an appointment with him again as he was not my PCP. I tried to get an appointment with my PCP but was offered this appointment as an alternative
---
May 11, 2023
Always feel listened to and given enough time to discuss any questions or concerns I have.
---
May 9, 2023
I Trust Dr Koehler completely with my health corcerns, He Always walks in with a smile, extremely polite,kind, listens to me,And comes up with a plan of action to any health issues I Need addressed.Dr Koehler is a brilliant, Intelligent ,kind ,Doctor that I feel very Blessed to Have Has my primary Doctor.
---
May 8, 2023
Overall good place for medical needs
---
May 2, 2023
Dr Koehler listens and shows genuine concern for my health and questions I had.
---
Apr 27, 2023
John Koehler Is an awesome Dr I've been his patient for about 12-13 years His team is always compassionate very thorough and patient.As well Is the front desk
---
Apr 24, 2023
I have never had a bad experience with anyone at the front desk - either on the phone or in person and they are not always the same people. They and the people responsible for training should be complemented!
---
Apr 21, 2023
I am very happy with legacy always. Especially when you deal with a JIM of a young professional John Koehler is very much
---
Apr 14, 2023
I love my care team, and especially Dr. John Koehler! So much so, that I never returned to my care in the VA, to which I am a disabled Veteran.
---
Apr 11, 2023
Dr. Koehler is improved over the time we've been working together.
---
Mar 22, 2023
Always a greeting with a smile & concerns. Very easy going and easy to talk to.
---
Mar 17, 2023
Dr Koehler is the best. The staffs are professional and friendly, Heather, Jody, always so pleasant and helpful
---
Mar 16, 2023
Great doctor and staff
---
Mar 14, 2023
Great people!!
---
Mar 9, 2023
My primary dr. is always willing to answer questions, explain treatment or lab tests. He respects the fact I have some understanding of anatomy, physiology, etc. I feel I am a partner in this process.
---
Mar 3, 2023
I like him and his MA, Chris. My thinking somewhat different than his.
---
Mar 2, 2023
Dr Koehler is the best Dr I've ever had.
---
Feb 28, 2023
Always listens, very kind
---
Feb 27, 2023
This was my first time to see Dr. Koehler. I had a very positive experience. My visit was pertaining to a persistent cough.
---
Feb 17, 2023
Did not appreciate that he said he was going to fire me as a patient. Tried to tell me it was tough love
---
Feb 16, 2023
Dr. Koehler is an excellent doctor. I started using his services years ago.
---
Feb 16, 2023
Prompt, friendly, took their time with me.
---
Feb 9, 2023
Dr Koehler and his Medical Assistant, Chris, are a great team; very in sync with one another. Dr Koehler has amazing recall of prior conversations and my overall health history. I feel he is an excellent partner in optimizing my health for the long term.
---
Feb 7, 2023
So lucky to have such a great medical team so close.
---
Feb 6, 2023
Dr. Koehler and Chris are the best dr./asst. ever - They make me feel relaxed and treat me with respect and are professional.
---
Feb 6, 2023
Overall, positive experience but I would like more time to discuss issues with my provider. 30 mins is too short. The time spent with him felt very rushed and I did not have a chance to discuss and understand all of the issues with my health.
---
Feb 3, 2023
Dr. Koehler is exceptionally good. He is always focused on me personally and my over-all health needs, and I feel free to ask him any question.
---
Feb 2, 2023
I tried to make an appt. with my PCP, on line, and got one about 1 1/2 months out. Decided to call his office to make one sooner, but I decided to see this doctor. (I have him once and had a very good experience.)
---
Jan 31, 2023
Great clinic and employees. My husband and I both are very happy with Dr. Koehler and his MA Chris.
---
Jan 24, 2023
Doctor Koehler listens well, he's very knowledgeable. Kind and gentle very thoughtful.
---
Jan 24, 2023
It was very good and my provider was very helpful and receptive
---
Jan 24, 2023
Koehler is a good guy.
---
Jan 20, 2023
I was surprised that he had even checked on a test from eight years ago, before I was ever his patient. Very thorough.
---
Jan 20, 2023
Dr. Koehler is kind, considerate, and knowledgeable.
---
Jan 20, 2023
My experiences are all around very good. That goes for the front office, the doctor, those assisting the doctor, and the lab.
---
Jan 17, 2023
Very professional and took the time to fully answer all of my medical questions.
---
Jan 5, 2023
We talked about the cardiac related drugs I am taking. I was pleased to know that he was familiar with the drug and some affects.
---
Jan 5, 2023
I saw my heart doctor [date removed]. I was in shock as a result of the visit. Dr. Koehler explained the results I could understand. It relieved my fear and anxiety. I appreciate the care I get from Legacy Medical Group.
---
Dec 15, 2022
I have never had a disappointing experience with Dr Koehler! We disagree on one medical protocol but he listens and accepts my reasoning. He's professional and not condescending. Legacy is fortunate to have him as a staff physician and I am lucky to have a practitioner with impeccable character.
---
Dec 12, 2022
Team is very efficient, but friendly. I saw his medical assistant first who asked the basic questions to prepare the doctor. Good practice.
---
Dec 2, 2022
Excellent Dr and staff
---
Dec 1, 2022
O waiting for anything
---
Nov 28, 2022
The visit was professional and prompt. Given it was establishing a primary care provider and yearly physical, little to do with any long term problems was done other than discuss appointments that could be made in the future.
---
Nov 22, 2022
Dr. Koehler is the best.
---
Nov 21, 2022
This office functions professionally and with respect and with me in mind. I appreciate everyone who I spoke to from walking in the door to my provider. Lovely bunch of people.
---
Nov 17, 2022
He did a good job listening and understanding my concerns. He answered all the questions I had clearly.
---
Nov 3, 2022
My doctor is always on point, easy to talk to and very responsive to my health needs. I'm very happy to be part of his practiceAs a patient.
---
Nov 1, 2022
Provider both courteous and attentive
---
Nov 1, 2022
Dr. Koehler has taken care of me very very well since I moved here 9 years ago. He is a good listener, patient physician and goes the extra miles to be sure my questions are answered and my needs handled.
---
Oct 31, 2022
Dr. Koehler and his staff are fantastic!
---
Oct 27, 2022
John is very likable. He is calm and relaxed, yet professional.
---
Oct 27, 2022
I have been seeing Dr. Koehler since [date removed], I feel well cared for, PLUS it is very helpful that we can joke with each other (at least he puts up with MY joking around). Dr Koehler, Chris, AND the entire staff all make my office visits very pleasant!!!
---
Oct 18, 2022
I began seeing Dr Kohler in [year removed]. He seems very knowledgeable and has an easy going demeanor. I feel very good entrusting my health to Dr Koehler and his assistant, Chris.I'm glad I found this doctor, and will be his patient for years to come
---
Oct 13, 2022
Went into exam room within 5 minutes of my arrival. My questions were answered and the contingencies of my treatment were discussed.
---
Oct 7, 2022
It was a pleasant experience. From entering to leaving the facility.
---
Oct 4, 2022
Great doctor, listens, shows concern.
---
Oct 3, 2022
It was routine. I have medication from other doctors so my doesn't care about those. Only the simvastatin Is from this doctor. My care with the other doctors and this doctor remain uncoordinated. Thank you.
---
Sep 30, 2022
Both Dr Koehler and his assistant were prompt and pleasant.
---
Sep 30, 2022
Knowledgeable, friendly, and efficient. The doctor answered my questions and proposed treatment plans going forward. 10/10
---
Sep 29, 2022
Dr. Koehler is excellent.
---
Sep 27, 2022
Dr Koehler knows my medical history and takes the time to address all the questions I have. I appreciate that.
---
Sep 26, 2022
Always great experiences with Dr. Koehler.
---
Sep 26, 2022
I love John Koehler. Professional thru out and always ask the right questions and giving honest responses on everything. I'm [age removed] and can't remember how many doctors I've had in my lifetime? Guaranteed John is the best I've ever had.
---
Sep 23, 2022
Dr. Koehler is an attentive, knowledgeable, and caring provider. I wouldn't consider changing providers as long as he us in practice, and would follow him wherever he chooses to practice.