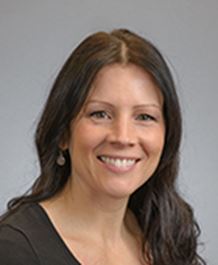 Joanna Rasmussen, MSCCC-SLP
Therapist
My Specialties:

Pediatric Rehabilitation; Speech Therapy, Board-certified; Speech Therapy

My Areas of Focus:

Feeding and swallowing/dysphagia (inpatient and outpatient), Phonological, articulation, and apraxia disorders, Videofluroscopic swallow studies (MBSS) (inpatient and outpatient, Concussion and head injuries

Languages:

English, Interpreters available for other languages

Gender:

Female
Where I see patients
Randall Children's Development and Rehabilitation
2121 N.E. 139th St., Suite 200
Medical Office Building A, Legacy Salmon Creek Medical Center campus
Vancouver, WA 98686-2316
360-487-1779
About Me:
Joanna Rasmussen, MSCCC-SLP has sought out conferences, workshops, and graduate courses specializing in pediatric feeding and swallowing, primarily for acute care and NICU for infants and also for sensory feeding approaches for older children. She also enjoys focusing on disorders of speech production, including articulation disorders, phonological disorders, and apraxia of speech. Clinical Fellowship with Valley Therapy Services 1998 Interests: Feeding and swallowing/dysphagia (inpatient and outpatient) Videofluroscopic swallow studies (MBSS) (inpatient and outpatient) phonological, articulation, and apraxia disorders Accepting Referrals, Require referral from a MD Hobbies include: Traveling, Skiing, Hiking, Spending time with my family, Running, Fitness
Education:
Clinical Fellowship: Valley Therapy Services
Masters: Idaho State University
Undergraduate: Idaho State University
Hospitals Served: Legacy Good Samaritan Medical Center
No reviews are available at this time.