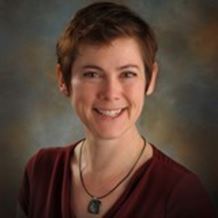 Call to Schedule
Jessica Lehrfeld, DO
My Specialties:
Family Medicine, Board-certified
Affiliations:
Silverton Medical Center
Where I see patients
Where I see patients
503-873-5687
Monday-Friday, 8:30 a.m. - 5 p.m.
Education:
Internship: St. Peters Family Medicine Residency Program, Olympia, Washington
Medical School: Western University of Health Science, Pomona, California
Residency: St. Peters Family Medicine Residency Program, Olympia, Washington
Undergraduate: Portland State University, Portland, Oregon
Hospitals Served: Legacy Silverton Medical Center
Patient Rating
Legacy wants every patient to have great care, every time. To help measure and improve patient satisfaction, we send surveys to randomly selected patients after their appointments. We use this feedback from the surveys to improve and enhance the care we offer. Learn more about our surveys & ratings
Average Rating: 4.9 out of 5.0
---
Apr 19, 2023
Everyone in the office acts in a professional manner.
---
Apr 18, 2023
Dr. Lehrfeld has always treated my mom with the utmost respect, kindness and compassion. She is a master sleuth at eeking out whatever (even unspoken) issues mom is dealing with and addresses them head on leaving no stone unturned. She equips us with whatever we need to move forward toward maintaining or improving Mom's health. Her listening and teaching skills are phenomenal. She really is a 10/10!
---
Apr 13, 2023
Dr Lehrfeld makes you feel like you are the only patient she has all day. Such patience. Makes you feel confident and comfortable,
---
Apr 12, 2023
It was a good visit. Everybody at legacy medical is great.
---
Apr 12, 2023
The visit went very well.
---
Apr 10, 2023
Ever professional.
---
Apr 10, 2023
Really learned many things about several of my conditions being treated. Went away either hope again to be ok. Doctor very clear a d took time
---
Apr 4, 2023
She was very helpful with my health care plans.
---
Apr 3, 2023
Dr. Lehrfeld is an amazing provider. She listens completely and cares about her patients.
---
Apr 3, 2023
When approaching receptionists they don't immediately acknowledge you.
---
Mar 30, 2023
Dr. Lehrfeld made me feel very comfortable and seemed quite knowledgeable about my medical needs.
---
Mar 28, 2023
Dr. Lehrfeld always takes all the time I need to discuss my medical needs, listens to what I'm saying, and is friendly and encouraging.
---
Mar 27, 2023
Dr Lehrfeld is always very kind and considerate of health needs! She's currently going above and beyond to make sure that I'm able to have a MRI, I have a spinal cord stimulator that makes it challenging! I trust that she'll do what is best for me!
---
Mar 22, 2023
Dr. Jessica is one of the best doctors I've ever had & I feel fortunate to have her as a patient.
---
Mar 21, 2023
Highly professional
---
Mar 20, 2023
She always listens and then explains things very clearly to me. She was very caring.
---
Mar 20, 2023
Dr. Lehrfeld has been monitoring & advising about OTC drugs & my non-prescription supplements - this is greatly appreciated since some have side effects or are not regulated by the FDA. Been seeing Dr. Lehrfeld since ~2010 & she is a detective, caring & concerned.
---
Mar 16, 2023
Visit time allowed for the provider is too short. This provider handles that very well.
---
Mar 7, 2023
Dr. Listened to all questions/concerns and accessed info for me to see benefits/ drawbacks to all potential solutions
---
Mar 6, 2023
Excellent care.
---
Mar 6, 2023
Felt provider needed to pay more attention to my Questions. Felt like person had their own agenda.
---
Feb 23, 2023
Excellent care from a dedicated and exceptional Doctor
---
Feb 21, 2023
Friendly and easy to work with
---
Feb 13, 2023
We are new to Dr. Lehrfeld, and couldn`t be happier. We felt comfortable with her from the first visit. Didn`t feel rushed and explained and answered all of our concerns.
---
Feb 13, 2023
Never get all my issues covered. Always run out of time!!
---
Feb 2, 2023
I think Dr. Lehrfeld is great with her patients she listens and cares about them very much. She also explains everything very well if you don't understand something. I enjoy having her as my doctor.
---
Jan 19, 2023
This doctor truly cared about helping me.
---
Jan 18, 2023
The provider was assigned from the hospital. The provider is very concerned about the health of the patient. I was very pleased.
---
Jan 18, 2023
Dr Lehrfeld goes above and beyond ..very attentive..very caring...a great listener excellent doctor
---
Jan 16, 2023
I love Dr Lehrfeld. She's very attentive and compassionate. Unknown productivity is important but for an annual checkup it would be nice to have some extra time scheduled. 15 minutes of face to face Dr time is not quite adequate. Still, she did a great job given the limitation.
---
Jan 10, 2023
Jessica listened very carefully and was compassionate.
---
Jan 3, 2023
This was a "meet and greet" new patient meeting as my old doctor retired Dec. 23. I found Dr. Lehrfeld to be a caring and considerate dr. who made me feel I had been her patient for a long time.
---
Dec 19, 2022
Dr Lehrfeld is awesome. I really appreciate that she makes recommendations but does not argue with me about my decisions.
---
Dec 7, 2022
I felt very dismissed about my concerns.
---
Dec 6, 2022
Doctor was interested in my over health and specific to any concerns I had.
---
Dec 1, 2022
Dr Lehrfeld is a very attentive physician.
---
Dec 1, 2022
New patient visit. Excellent care by MA and doctor.
---
Nov 29, 2022
Provider is very prepared and up to date on my needs.
---
Nov 28, 2022
I was listened to and the doctor followed through with checking on the problems I had. She gave me the results of the x-rays right away.
---
Nov 22, 2022
Even though my appt was for some routine tests, she took the time to listen to my current concerns that have become troublesome for me
---
Nov 21, 2022
Dr. Lehrfeld is a very knowledgeable, thorough and empathic doctor. I'm grateful to be under her medical care.
---
Nov 21, 2022
The Doctor was easy to talk to and was concerned with my condition. Also followed up with results. I am thinking of leaving my current Doctor and seeing if I can move to this one.
---
Nov 17, 2022
I had other issues to talk about but the providers are always so heavily booked that they are pressed for time to see the next patient
---
Nov 17, 2022
Don't have any bad experiences.
---
Nov 16, 2022
Provider's advice is always helpful and on point.
---
Nov 16, 2022
Doctor's kind assistant seemed to have too large a part of the visit and did not inform Dr Lehrfeld of everything I said
---
Nov 15, 2022
Dr Lehrfeld is excellent she listens to me and she talks to me so I can understand. She is kind and treats me like a human being. Not all docs do that. She works with me to understand and helps me to fix what I can and deal the rest!
---
Nov 15, 2022
It's simply a joy to have my compassionate doctor invite me to share any concerns I have. Dr. Lehrfeld is prepared and have reviewed my past records along with the most recent lab reports. A complete plan for the future is discussed. I absolutely adore her,
---
Nov 14, 2022
Dr. Lehrfeld always makes me feel heard and not rushed through the appointment.
---
Nov 2, 2022
Need more privacy at check-in. Receptionist is loud.
---
Oct 31, 2022
She is very compassionate and knowledgeable. She listens and gives back feedback.
---
Oct 24, 2022
Best doctor ever. I have a lot of medical issues and she's very helpful, knows what's best for me. Her nurses are awesome too!!
---
Oct 20, 2022
Dr. Lehrfeld is thorough and exact. I bring a list each time I see her and she literally goes point by point answering my concerns - excellent care!!!
---
Oct 19, 2022
She was very kind and patient with me, and was willing to talk me through all of my concerns. She even gave me a bag of food because I said that I've been struggling with affording groceries.
---
Sep 13, 2022
Jessica Lehrfeld is patient centric. Thorough, knowledgeable, always kind and attentive.
---
Sep 13, 2022
[detail removed for patient privacy] I'm so thankful for the group at Silverton Legacy, I feel my brother is very well cared for.
---
Sep 13, 2022
Always have great care. When I came back from my last visit I recommended Dr. Jessica Lehrfeld to my family and best friend.
---
Sep 8, 2022
Dr lehrfeld has helped me save my life, and was with me through thick and thin! She has wonderful way to explain things when I'm not sure what's going on! She cares!
---
Sep 1, 2022
Love my doctor! Always asks if I have any other health issues to discuss - when I do she's on the spot to take care of them!
---
Aug 31, 2022
Dr. Lehrfeld is a very good doctor, first woman doctor I've had she's a very nice concerned doctor.
---
Aug 30, 2022
It took many years to find a doctor who was willing to listen, communicate and help. I always like seeing Dr Lehrfeld. She is tops in my book. She was my mother's PCP as well.
---
Aug 24, 2022
In the visit summary, my bp was not correct and neither was some of the accuracy of what was discussed
---
Aug 22, 2022
Dr Lehrfeld is very thorough, clear on her care, kind and takes tome with her patients
---
Aug 18, 2022
Big improvement overall since my last visit where staff seemed overwhelmed. Good auto email communication prior to visit. Doctor was on time and much less harried.
---
Aug 18, 2022
I am having major surgery soon. Surgeon instructions were to continue with prescriptions but stop supplements. Dr. Lehrfeld caught a prescription which would contribute to bleeding, so stopped talking ng it. Otherwise would have risked some bleeding consequences.
---
Aug 18, 2022
Everything went just fine!! Was very pleased!!
---
Aug 11, 2022
Jessica is always so compassionate. She is knowledgeable, kind but professional Highly recommend her.
---
Aug 11, 2022
She was very respectful my feeling and listened...And agreeable what is right for me....thank you
---
Aug 11, 2022
Overall it was a good visit
---
Aug 10, 2022
She is awesome I felt better right away with my tape and splint therapy
---
Aug 8, 2022
I had brought my daughter with me to sit-in on my appt. She was an active participant during the appt. Dr.Lehrfeld was polite, and listened to my daughter's concerns. [name removed] will be attending other appointments with me in the future.
---
Aug 4, 2022
I think the appointment times need to be a bit more longer for patients to be able to tell the doctor more information incase their not done instead of going on to the next patient right then when the doctor that is seeing first should wait until the first patient has more infor to say once that patient is done talking to the doctor. Then the doctor can continue on with the next patient.
---
Jul 28, 2022
Always a good visit. Jessica is very attentive to my needs.
---
Jul 27, 2022
I had a long wait time before seeing her. At 40 minutes past my appointment time I went out and asked why no one had come to see me. When Dr. Lehrfeld did come in she relayed to me that nobody told her I was ready for her. This is the first time for me that I was not seen within a few minutes of entering the clinic room.
---
Jul 18, 2022
Dr. Lehrfeld is so good with my mother who is [age removed] years old. Dr. Lehrfeld is very honest about mom's health and any treatment available to her. Really appreciate Dr. Lehrfeld.
---
Jul 14, 2022
Good experience; helped to clarify past experiences with past Drs. And to clarify lab reports.
---
Jul 6, 2022
Very good provider.
---
Jun 29, 2022
It was nice and helped a lot :))
---
Jun 27, 2022
Dr. She is the most caring thoughtful, kind doctor a real keeper for sure. She is outstanding!
---
Jun 20, 2022
I received excellent care and my questions were answered. My provider did not make me feel rushed.
---
Jun 14, 2022
Only thing would be nice if doctor paused a bit more so I can insert a comment.
---
Jun 13, 2022
I always leave her visit with my questions answered and a plan for going forward
---
Jun 13, 2022
My provider, even with a newer relationship, she is fighting for me with a battle with insurance so she can try to solve my underlining problems. I appreciate her working hard with my certain situation and feel comfortable with her 100%
---
Jun 7, 2022
Always excellent service & care. Two of my family go to this clinic.