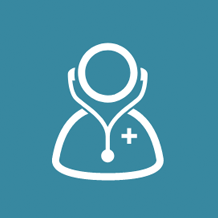 Call to Schedule
Jason Bauer, MD, RVT
My Specialties:
Interventional Radiology, Board-certified; Phlebology, Board-certified; Vascular Radiology, Board-certified
My Areas of Focus:
Cancer, Interventional Oncology, Peripheral Vascular Disease, Venous Disease
Languages:
English, Interpreters available for other languages
Affiliations:
Legacy Health Partners
Where I see patients
Where I see patients
About Me:
I believe I have one of the best jobs in medicine combining minimally invasive technology, imaging, and patient care. I do not sit in a dimly lit room looking at x-rays. I am a consultant who sees his patients and remembers their faces. In this specialty, I am involved in myriad disease processes. As a result, my partners and I treat diseases from head to toe it seems. Vascular disease and cancer care are two central focuses of my practice. I stay up to date by participating in clinical research in order to be an early adopter of what is on the horizon. Interventional Oncology combines cutting edge minimally invasive techniques to treat non-operative cancers. This is a great passion of mine. Working collaboratively with surgeons and oncologists to help cancer patients is extremely rewarding. Affability and compassionate patient center care, based on research and experience, are my commitments to cancer patients and their family.
Certification: Minimally invasive treatment of arterial and venous disease is a core focus of my practice as well. Endovascular treatments combine the amazing power of non-invasive imaging and the latest device technology. The diagnosis and treatment of venous disease has grown in the past few years. I am board certified in Diagnostic Radiology and Interventional Radiology. Due to my desire to stay relevant, I became board certified in a third specialty, by sitting for the Phlebology Board in 2008. I truly enjoy the work up and treatment of venous disease from DVT to varicose veins and pelvic congestion.
Year I Started Practice: 2000
Hospitals Served: Legacy Emanuel Medical Center, Legacy Good Samaritan Medical Center, Legacy Meridian Park Medical Center, Legacy Mount Hood Medical Center, Legacy Salmon Creek Medical Center
No reviews are available at this time.