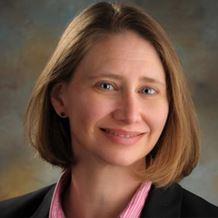 Call to Schedule
Jamey Walker, MD
My Specialties:
Family Medicine, Board-certified
Affiliations:
Silverton Medical Center
Where I see patients
Where I see patients
503-982-4599
Monday-Friday, 8:30 a.m.-5 p.m.
Education:
Bachelor of Science: Michigan Technological University
Medical School: Wayne State University School of Medicine
Residency: MercyHealth System Family Medicine
Hospitals Served: Legacy Silverton Medical Center
Patient Rating
Legacy wants every patient to have great care, every time. To help measure and improve patient satisfaction, we send surveys to randomly selected patients after their appointments. We use this feedback from the surveys to improve and enhance the care we offer. Learn more about our surveys & ratings
Average Rating: 4.7 out of 5.0
---
Apr 26, 2023
Getting good care
---
Apr 14, 2023
Original appointment was about four weeks out. Wait list moved it up to 2 weeks.
---
Apr 11, 2023
Dr Walker put down I was hesitant on changing to a pain medication. I didn't want to reduce my metformin right now until I'm sure my blood sugar stays like it does for awhile cause I dont want to mess things up
---
Apr 11, 2023
Everyone I encountered during my visit was friendly and professional. This was my first trip to the clinic...I changed doctors since mine in Canby left the practice. I went to Dr. Walker at the recommendation of two friends who go to her. Glad I saw her!
---
Apr 10, 2023
Very good visit.
---
Apr 6, 2023
Waited for an hour for blood tests.
---
Apr 3, 2023
I wish there was more time with the provider. It seemed to be a rushed appointment. Also it took 4 months to see this provider.
---
Mar 29, 2023
In the past, I've had a number of doctors brush off concerns of mine, wait extended periods of time to address my concerns, and even say my concerns were "all in my head." Doctor Walker has been such a refreshing change of pace for me; every concern I brought up was treated as genuine, and she was honest in her feedback about my concerns as well. She gives me peace of mind that I will get some answers, even if the answer isn't ideal. I can't recommend her enough.
---
Mar 28, 2023
My visit was extremely nice.
---
Mar 20, 2023
I had filled out all paperwork prior to visit and also entered all online, but this information did not seem to be available to Dr. Walker during the visit. Poor electronic record...
---
Feb 9, 2023
I'm a new patient I was very happy with how patient everyone was.
---
Feb 7, 2023
I like and respect her
---
Feb 7, 2023
Prior to this visit a few years ago I had a bad experience with this doctor and was hoping she had changed her attitude but it has not changed. She was very dismissive of my concerns
---
Feb 2, 2023
Dr. Walker was very helpful and listened to my needs and is getting me back on track after relocating from [location removed].
---
Feb 1, 2023
This provider and the entire team at Woodborn (also Silverton and Meridian Park) are unfailingly kind, responsive and competent.
---
Jan 12, 2023
The doctor took the time to listen to my questions and concerns and answered them straight and to the point.
---
Jan 6, 2023
This was my first visit to Dr Walker, as my previous PCP, went to a different medical group. So this was establishing a first time visit .
---
Jan 5, 2023
The only negative I feel needs to be worked on, is that I made the appointment 2mths prior to the actual appointment. This was only because no openings
---
Jan 5, 2023
I find Dr. Walker to be curt and unfriendly at times. I'll be looking for another provider I click with, because I don't feel her and I are a good fit.
---
Jan 3, 2023
I have been a patient of Dr. Walker for six years. During that time she has assisted in improving my overall health significantly. She has made extremely helpful med changes, improved my mobility - my life is pain free as a result of Dr. Walker's assistance.
---
Jan 3, 2023
This visit was an introduction to a new family physician as my previous provider retired. I did not go in for a specific medical problem.
---
Dec 15, 2022
I like Dr. Walker.
---
Dec 8, 2022
Dr. Walker always wants to know how things are going in general for me and then gets deeper into any areas I mention that she thinks she may have some valuable information to give me. This past visit I asked her about Pneumonia shots and she informed me the time period between shots is 5 years and the Previnar is the one to request & It is available there at her office as well as local pharmacies. That extra help is greatly appreciated.
---
Dec 2, 2022
Good visit, I had a lot of questions answered and a game plan set.
---
Dec 2, 2022
Very flippant, condescending, rolling of eyes. Seemed Irritated that I was there. I'am struggling with work, sick parents. Trying to find time to take care of myself. The day of appointment there was snow and Ice- I left my home very early just to see her and Arrive on time. I left her office never wanting to move forward now with my health needs.
---
Nov 30, 2022
Dr. Walker takes good care of me. I like that.
---
Nov 22, 2022
Never a bad visit
---
Nov 9, 2022
I can always communicate and follow up on all visits including lab results quickly online.
---
Nov 9, 2022
This group treated me like I was the only patient they had that day. There was no wait time to check in, assistants were so efficient, and of course the doctor addressed all my concerns as she always does. This was my best visit so far.
---
Nov 3, 2022
Courteous, concerned staff & doctor. Facility easy to navigate.
---
Nov 3, 2022
Dr. Walker is always very thorough, takes the time to listen, does not rush and is no nonsense, which I appreciate.
---
Nov 1, 2022
I feel honored to have dr Jamey Walker as my primary care provider. She listens carefully , I feel she is genuinely interested in my total person, I love her sense of humor, she is caring and considerate of my total well being
---
Oct 31, 2022
Jamey addressed my breathing issue immediately, she is the best doctor I ever have had in all my medical life. She's an 11.
---
Oct 27, 2022
I like her very much, she has been my provider for a veryyyy long time and knows all of my medical history. My mom even started to see her and likes her very much aswell.
---
Oct 24, 2022
I love my doctor Dr walker an excellent Drive sent 3 new patients to her. She knows what she's doing and quickly refers the correct specialist if need one she she works with specialist. I would not want to loose her as my doctor she's wonderful.
---
Oct 14, 2022
The new patient physical exam seemed very limited. General physical seemed really limited (didn't even need to change Into a gown). Gynecological exam wasn't offered or performed and I am female (sex and gender).
---
Oct 7, 2022
Info from visit summary on portal sometimes lists medical issues we didn't discuss
---
Oct 5, 2022
Was interesting and good experience.
---
Oct 5, 2022
I have really liked the health care providers I have had. I do not like the Legacy system.
---
Oct 4, 2022
It was very good experience all around my first time with this Dr.
---
Sep 28, 2022
Dr Walker is an excellent doctor and is very understanding about my health problems.
---
Sep 19, 2022
Dr Walker has been excellent in providing the best possible medical care. Unfortunately I am just getting old and growwing old isn't for Sissies. But Dr Walker has addressed every issues and improved or enhanced my quality of life. Thanks, Dr Walker!!!
---
Sep 16, 2022
I was especially impressed by how quickly the test results were made available to me in the office personally by Dr. Walker. And, wHen I got home I could also look at them on my Legacy account. I really, really like being able to communicate with Legacy through the Legacy website!
---
Sep 15, 2022
Dr. Walker has been a caring and competent GP. I appreciate her intelligence and willingness to help me be my most healthy self.
---
Aug 26, 2022
She asked me several times during the office visit if I had any health problems or questions.
---
Aug 22, 2022
The provider was easy going person, she was open and answered all my questions.
---
Aug 17, 2022
I find this Provider helpful providing me with the necessary information to make decisions about my health care and treatment.
---
Aug 16, 2022
All around unhappy with their provider
---
Aug 15, 2022
All and all I'm very happy with the care I get Dr. Walker takes time explains thoroughly the nurses always friendly
---
Aug 5, 2022
Was pleasantly surprised to get an appointment so quickly.
---
Aug 2, 2022
She was really helpful.
---
Aug 2, 2022
It was good experiences.
---
Aug 2, 2022
Very attentive to me. Explain very well.
---
Jul 25, 2022
I feel as though I was not heard.
---
Jul 22, 2022
Dr. Walker listens to what I have to say first then responds with a care. She is always attentive and on the mark with all my questions.
---
Jul 22, 2022
Everything went well it was so good visit
---
Jul 19, 2022
She was so rude and not helpful. I'm glad she gave me meds but she rolled her eyes at some of my answers and after that I couldn't even put thoughts together. The biggest insult is eh put in all red letters "she is obese". . What the heck! That had nothing to do with my visit and why would she put it in red?? I want it removed. She also asked me something about teeth but didn't explain herself. I will never see her again.
---
Jul 18, 2022
Glad to meet my new doctor. Here at legacy
---
Jul 13, 2022
I've had a lot of doctors who don't care about their patients. Doctors who don't listen. This doctor listened. And I felt seen and heard. She is by far the best doctor I've seen. I have already recommended her to a friend.
---
Jul 12, 2022
Dr. Walker and her staff are always very helpful, polite and informative. They never seem to be rushed and make me feel like I am not imposing on their time. I appreciate Dr. Walker and enjoy her being my doctor
---
Jul 12, 2022
I really like the way Dr Walker "to the point" about things. She doesn't beat around the bush and she is blunt about it. Love that.
---
Jul 8, 2022
Dr. Walker and her staff are excellent professionals.
---
Jun 30, 2022
Did not take 3 months to see doc.
---
Jun 21, 2022
Staff very polite & helpful
---
Jun 15, 2022
A customer had such a good relationship with a clerk that she dropped off a family photo. The medical assistant talk about about not liking to give blood herself but she was quite good at drawing it from me. My doctor knows that I'm generally healthy and I hope I am a pleasant appointment for her
---
Jun 14, 2022
Dr Walker has provided excellent information and referrals. She has definitely improved my health and improved my quality of life!!!
---
Jun 9, 2022
Dr Walker has always been able to help me and answer any questions I had if not she would find d out and let me know to me she is the best doctor I have ever seen she will listen to things that are concerning to me and she is very honest and sometimes I dont like the answer but I take every thing g she tells me to heart and I do believe what she tells me to me she is the best
---
Jun 7, 2022
Good experience.
---
Jun 1, 2022
My appointment for a blood draw. Email said to check in 15 minutes early. I showed up - lights were off. I checked in but no one show up. I had to make another appointment later in Silverton. Gas and eyes are a problem.