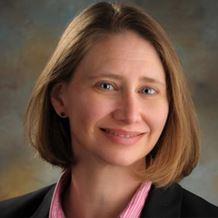 Call to Schedule
Jamey Walker, MD
My Specialties:
Family Medicine, Board-certified
Affiliations:
Legacy Health Partners
Where I see patients
Where I see patients
503-982-4599
Monday-Friday, 8:30 a.m.-5 p.m.
Education:
Bachelor of Science: Michigan Technological University
Medical School: Wayne State University School of Medicine
Residency: MercyHealth System Family Medicine
Hospitals Served: Legacy Silverton Medical Center
Patient Rating
Legacy wants every patient to have great care, every time. To help measure and improve patient satisfaction, we send surveys to randomly selected patients after their appointments. We use this feedback from the surveys to improve and enhance the care we offer. Learn more about our surveys & ratings
Average Rating: 4.6 out of 5.0
---
Nov 2, 2023
I feel like my provider continuously down plays my concerns. I feel like I'm being rushed through my appointments and like I'm just another number.
---
Oct 30, 2023
Thank you for the good threatments I been and taking care off my health
---
Oct 20, 2023
Dr Walker's assistance with all my medical needs has been excellent. I am extremely confident with her medical suggestions and advice. My overall health has improved significantly with her medical care.
---
Oct 12, 2023
The provider doesn't listen. Puts things in medical record that are not true. Says things that are false. This provider is not a very good person at all. Says something was asked and that was not right at all
---
Oct 10, 2023
Staff very good in what they do
---
Sep 29, 2023
I was given a flu shot by the nurse and not provided any paperwork
---
Sep 27, 2023
I'm very grateful to Dr W and appreciate her willingness to listen and to make sure I'm comfortable. I'm so very lucky to have a Dr such as she who will stick around to take care of her patients.
---
Sep 27, 2023
Dr Walker always listens and addresses my needs or questions and makes me feel comfortable.
---
Sep 21, 2023
She addressed all my concerns
---
Sep 19, 2023
I have referred my spouse to same provider (Dr J Walker).
---
Sep 12, 2023
In the absence of my regular doctor, Jamey Walker was interested in my current healh oroblem and provided me w/good info.
---
Aug 29, 2023
Staff is always friendly and efficient.
---
Aug 25, 2023
It was a normal visit
---
Aug 25, 2023
I have been seeing Dr Walker for years, she is always thorough and explains thing to me so that I understand what is going on. She's the best!
---
Aug 22, 2023
DR. WALKER is a very good provider for me. She makes me feel very comfortable when I see her.
---
Aug 11, 2023
1 like Dr walker
---
Aug 1, 2023
I like dr. Walker and she has been very helpful to me especially dealing with chronic pain. Occasionally on an appointment she seems a little impatient. Other than that I am quite satisfied with the care she has given me.
---
Jul 25, 2023
The Doctor is caring for my health.
---
Jul 21, 2023
I REALLY like Dr. Walker - she is easy to talk to. I trust her. Her staff is GREAT! And the office staff is always SO helpful. I often recommend Dr. Walker to others who are looking for a Dr.
---
Jul 17, 2023
Did great job,see you in 6 months
---
Jul 14, 2023
Dr. Walker and her staff are always attentive and friendly, I am very happy with her services
---
Jul 14, 2023
Everyone from beginning to end of my visit was respectful and courteous & kind, thank you!
---
Jul 11, 2023
Jamey Walker doesn't want to help me with my medical problems. She doesn't tell the truth on progress notes or summary, she is always rude and doesn't want to listen to what I say or shows she even cares about my medical problems.I want a new dr that's gonna help me and listen to me .
---
Jul 7, 2023
Dr Walker is very attentive. She listened and heard my questions and concerns and was very caring and helpful in answering my questions and helping with my health concerns. She also laughed at my dumb jokes. She is extremely sensitive and caring.
---
Jul 7, 2023
Everyone at the clinic went out of their way to get me seen ASAP due to a change in Surgery schedule for my wife the same morning. Yet they also did an outstanding job of taking care of a couple of new medical conditions. B-12 injections for low level, Referral to speech therapy for Swallowing/Aspiration and new onset of Shingles with prescription meds that has cleared them up already. All done in 15 minutes. Now that is Service above & beyound, just to assist me in getting my wife to her surgery appointment. On time. Also the accuracy of Dr. Walker's diagnosis is always very accurate and gets plenty of follow up monitoring. She is a great Dr.
---
Jun 28, 2023
When you start to tell your doctor about some of your concerns and her response is "we don't have time for this" after she's been in your room less than 5 minutes is a horrible feeling. Feeling like you're just a big inconvenience to your doctor. She has been this way ever since I got put with her. She's the reason I hate going to the doctor because I hate the thought of being in a room with her, she's not caring she doesn't care to listen. She is so condescending and just flat out rude and be littles you as a patient. I had spent multiple appointments trying to talk to her about issues I had that she always blew off before I just stoppped coming In so I didn't have to deal with her. I've tried to switch doctors and been unable to do that.
---
Jun 16, 2023
Dr. Walker is thorough listens well
---
Jun 15, 2023
Everything was fine, and I did recommend her to my sister who saw her recently, and really like her.
---
Jun 5, 2023
The laboratory was severely understaffed causing patients to wait standing even if needing walkers. I could have had my blood drawn in the office In 5 minutes not wait for hours at the lab.
---
Jun 1, 2023
Everyone, in person and phone were very helpful.
---
May 23, 2023
Dr. Walker is a new provider to me and helped me more in one hour than my previous provider in six years
---
May 19, 2023
Already having seen a different provider for the same issue I was asked why I was back so soon. Not knowing how to request the proper testing I was shut down and told I would be prescribed something I do not need and was not asking for/had nothing to do with my symptoms. In the end I got the testing I needed- and finally the tension broke when I asked if that wasn't what I was asking for in a more general way. The overall experience has been disappointing. I feel if I use Google's suggestions I run the risk of being chastised, but if I bring up a vague suggestion I am spoken over and shut down instead of asked more questions/why I am bringing it up. Google ended up being on the right path, I just question how long I would not have had proper testing if I had to make yet another appointment.
---
May 16, 2023
Very clean office, everyone is very professional and welcoming.
---
May 9, 2023
Absolutely worst experience I've ever had. When I asked to share my notes on what I've been experiencing after my car accident I was told by the provider "I guess we don't have all day" and when I looked at her puzzled she replied "we can't be in here all day" when I started to cry while talking about my car accident the provider replied with "wow okay it looks like you need to be working on your stress management" when I told the provider I was in a lot of paid they replied with "yeah you were in a car accident" talking to me like I was stupid. After informing the doctor that I was already taking Tylenol and ibuprofen for pain and saying it's not helping and asking if there are any pain meds my provider told me Tylenol and ibuprofen should be just fine. When I told my provider I was having difficulty sleeping they replied with "why would you have trouble sleeping" after being in a traumatic and painful car accident. When I asked my provider when I should be able to go back to work considering how extremely physical demanding my job is taking care of infants and toddlers and lifting upwards to 35 pounds she told me I could start lifting as soon as tomorrow despite my pain level. The providers demeanor and tone was Very dismissive and rude and unprofessional. I felt as though I was being treated as an inconvenience rather than a patient.
---
May 1, 2023
I am very happy with Dr. Jamey Walker.
---
May 1, 2023
Dr. Jamey Walker was easy to talk to, personable, & listened to my concerns, & acted promptly about getting a new prescription & blood test immediately.
---
Apr 26, 2023
Getting good care
---
Apr 14, 2023
Original appointment was about four weeks out. Wait list moved it up to 2 weeks.
---
Apr 11, 2023
Dr Walker put down I was hesitant on changing to a pain medication. I didn't want to reduce my metformin right now until I'm sure my blood sugar stays like it does for awhile cause I dont want to mess things up
---
Apr 11, 2023
Everyone I encountered during my visit was friendly and professional. This was my first trip to the clinic...I changed doctors since mine in Canby left the practice. I went to Dr. Walker at the recommendation of two friends who go to her. Glad I saw her!
---
Apr 10, 2023
Very good visit.
---
Apr 6, 2023
Waited for an hour for blood tests.
---
Apr 3, 2023
I wish there was more time with the provider. It seemed to be a rushed appointment. Also it took 4 months to see this provider.
---
Mar 29, 2023
In the past, I've had a number of doctors brush off concerns of mine, wait extended periods of time to address my concerns, and even say my concerns were "all in my head." Doctor Walker has been such a refreshing change of pace for me; every concern I brought up was treated as genuine, and she was honest in her feedback about my concerns as well. She gives me peace of mind that I will get some answers, even if the answer isn't ideal. I can't recommend her enough.
---
Mar 28, 2023
My visit was extremely nice.
---
Mar 20, 2023
I had filled out all paperwork prior to visit and also entered all online, but this information did not seem to be available to Dr. Walker during the visit. Poor electronic record...
---
Feb 9, 2023
I'm a new patient I was very happy with how patient everyone was.
---
Feb 7, 2023
I like and respect her
---
Feb 7, 2023
Prior to this visit a few years ago I had a bad experience with this doctor and was hoping she had changed her attitude but it has not changed. She was very dismissive of my concerns
---
Feb 2, 2023
Dr. Walker was very helpful and listened to my needs and is getting me back on track after relocating from [location removed].
---
Feb 1, 2023
This provider and the entire team at Woodborn (also Silverton and Meridian Park) are unfailingly kind, responsive and competent.
---
Jan 12, 2023
The doctor took the time to listen to my questions and concerns and answered them straight and to the point.
---
Jan 6, 2023
This was my first visit to Dr Walker, as my previous PCP, went to a different medical group. So this was establishing a first time visit .
---
Jan 5, 2023
The only negative I feel needs to be worked on, is that I made the appointment 2mths prior to the actual appointment. This was only because no openings
---
Jan 5, 2023
I find Dr. Walker to be curt and unfriendly at times. I'll be looking for another provider I click with, because I don't feel her and I are a good fit.
---
Jan 3, 2023
I have been a patient of Dr. Walker for six years. During that time she has assisted in improving my overall health significantly. She has made extremely helpful med changes, improved my mobility - my life is pain free as a result of Dr. Walker's assistance.
---
Jan 3, 2023
This visit was an introduction to a new family physician as my previous provider retired. I did not go in for a specific medical problem.
---
Dec 15, 2022
I like Dr. Walker.