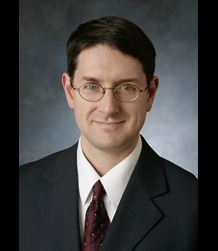 George Shanno, MD
Specialist
My Specialties:

Neurological Surgery, Board-certified

My Areas of Focus:

Aneurysm, Anterior Skull Base Surgery, Arteriovenous Malformations, Arthritis, Artificial Disc Replacement, Back and Spinal Problems, Brain Metastases, Brain & Spine Tumors, Brain Tumors, Carotid Endarterectomy, Carotid stenting, Cavernous Malformations, Cerebrovascular Disorders, Cervical Disease, Cervical Fracture / Instability, Chiari Malformation, Complex Reconstructive Spine Surgery, Cranial Surgery, Degenerative Spinal Conditions, Disc Replacement, Head and Neck Surgery, Hemifacial Spasm, Herniated Disc, Intracerebral Hemorrhage, Intracranial angioplasty, Kyphoplasty, Lumbar Fracture / Instability, Metastatic Tumors, Microneurosurgery, Microvascular Surgery, Minimally Invasive Surgery, Neurological Disorders, Neuro-Oncology, Neurotrauma, Neurovascular Disorders, Ommaya Reservoir, Osteoarthritis, Osteoporosis, Peripheral Nerve Tumors, Scoliosis, Skull Base Tumors, Spinal Bony tumor and metastases, Spinal Cord Tumors, Spinal stenosis, Spinal Syrinx, Spinal Cord Disease, Spinal Cord Injury, Spinal Deformities, Spinal Surgery, Spine arteriovenous fistula, Spine arteriovenous malformation, Spine & Brain Injury, Spine Disorders, Spine Instability, Spine Oncology, Spine Trauma, Spine Tumors, Spondylolisthesis, Stroke, Third Ventriculostomy, Vertebroplasty

Languages:

English, Interpreters available for other languages

Gender:

Male
Where I see patients
Rebound Neurosurgery Vancouver
200 NE Mother Joseph Pl., Ste. 300
Vancouver, WA 98664
360 449-1139
Rebound Salmon Creek
2121 NE 139th St., Ste. 300
Vancouver, WA 98686
360 449-1139
About Me:
George Shanno, MD, is a neurological surgeon who is fellowship trained in endovascular and cerebrovascular neurosurgery. Committed to treating each patient as he would want to be treated, Dr Shanno uses his expertise in state-of-the-art neurosurgical tenchniques to ensure each patient receives the best possible care. He is able to treat many cerebrovascular disorders without open surgery, placing the patient at less risk and affording a quicker recovery. In his free time, Dr Shanno enjoys gardening and travel as well as various outdoor activities. Hobbies include: Gardening, Traveling, Outdoor Activities
Education:
Fellowship: Thomas Jefferson University
Residency: Thomas Jefferson University
Medical School: Vanderbilt University
Year I Started Practice: 2001
Hospitals Served: Legacy Emanuel Medical Center, Legacy Salmon Creek Medical Center
No reviews are available at this time.