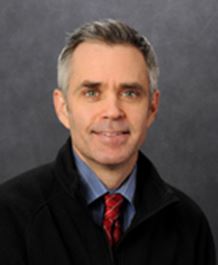 Call to Schedule
Eric Jones, MD
My Specialties:
Ophthalmology, Board-certified
My Areas of Focus:
Cataract, Cataract Surgery with Premium Intraocular Lenses, Diabetic Retinopathy, Glaucoma, Macular Degeneration
Languages:
English, Interpreters available for other languages
Affiliations:
Legacy Health Partners
About Me:
Board certified in Ophthalmology, Dr. Jones is the Medical Director of the Devers Memorial Eye Clinic and Section Chair of Ophthalmology at Legacy Good Samaritan Hospital. He received his medical degree from State University of New York at Stony Brook followed by an internship at Santa Barbara Cottage Hospital and residency at the University of California, San Diego. He joined Devers in 2004. Dr. Jones' clinical interest is comprehensive ophthalmology including treatment of cataract, glaucoma, diabetic retinopathy and macular degeneration. His surgical specialty is cataract surgery with premium intraocular lenses. Away from medicine, he enjoys spending time with family, indoor soccer, golf and travel.
Training: Medical school: State University of New York, Stony Brook (6/94 - 6/98) Ophthalmology residency: Shiley Eye Institute, University of California at San Diego (6/99 - 6/02)
Certification: Oregon medical license Board certified, American Academy of Ophthalmology
Year I Started Practice: 1998
Hospitals Served: Legacy Emanuel Medical Center, Legacy Good Samaritan Medical Center
Patient Rating
Legacy wants every patient to have great care, every time. To help measure and improve patient satisfaction, we send surveys to randomly selected patients after their appointments. We use this feedback from the surveys to improve and enhance the care we offer. Learn more about our surveys & ratings
Average Rating: 4.7 out of 5.0
---
Nov 1, 2023
I've had 2 cataract surgeries with Dr. Jones and both had excellent outcomes. I consider him to be an extremely competent surgeon!
---
Oct 25, 2023
Dr Jones is wonderful he is courteous and thorough. I wish him well in his retirement. I will miss him
---
Oct 9, 2023
I was scheduled with a different provider than mine which seemed to be a surprise. Probably an accident but the doc was nice and got done what I needed
---
Oct 4, 2023
It took awhile to get an appointment but the service when I arrived was great!
---
Oct 3, 2023
Dr. Jones has been my eye care provider for many years including cataract surgery and all the necessary timely pre-op and post-op visits. He has listened to me and given me unhurried and easy to understand responses.
---
Oct 2, 2023
Everything went very well
---
Oct 2, 2023
Really excellent. The visit could not have been better. Dr. Jones was wonderful. Devers has always been great. And this time was no exception.
---
Sep 22, 2023
Dr Jones and his staff were very accommodating to squeeze me into their schedule on off hours for an urgent condition
---
Sep 18, 2023
As a first time visit I expected more than a drive-by encounter. I spent most of my time having baseline data collected, which is fine, expected, and was done professionally. After that there was literally no discussion of what the data showed, how it related to my overall health plan or if I had any questions (to a nonexistent discussion). My concerns about vision problems were dismissed as age-related and common. Period. Here, take this and I'll see you in a year. Not likely.
---
Sep 18, 2023
Excellent with patients...explains what is going on, and why
---
Sep 18, 2023
I had a very good visit with my doctor,And he explained everything to me clear.Thank you Dr.Eric Jones
---
Sep 18, 2023
Can't get an appointment for eye surgeryLeft number 10AM. It's 7 PM. No Call
---
Sep 11, 2023
Eric Jones only recommends what is necessary. He is a great provider.
---
Aug 28, 2023
Long wait time but busy office
---
Aug 28, 2023
I have no issues to express.
---
Aug 23, 2023
Excellent receptionist signed me in. Brilliant young assistant helped me in every way through her eye examination. She is a keeper!The doctor is spot on, always.
---
Aug 23, 2023
Friendly and efficient
---
Aug 16, 2023
Went smoothly and got good information about my left eye issue.
---
Aug 15, 2023
This is my eye doctor. Questions seemed more for primary care
---
Aug 9, 2023
All good! Thank you!
---
Aug 7, 2023
Very confident that this care from Dr.,Eric Jones is the best available anywhere.
---
Aug 2, 2023
Excellent and experienced PA too.
---
Aug 2, 2023
I was looking for a new eye clinic. Personally, I would say Dr. Eric Jones was a highly qualified eye doctorAnd light on Public Relations, 'bed-side manner'. Actually he was rather abrupt but perhaps he was having a not-so-great day. I'd come back and perhaps have him care for my eyes.
---
Jul 31, 2023
Everyone seems to really take the time to read my medical records before I come in. I appreciate that!
---
Jul 31, 2023
Everyone in this clinic is helpful and courteous. Dr Eric Jones is excellent and worth the wait time to see him
---
Jul 25, 2023
First visit and so far so good
---
Jul 25, 2023
Every single appointment I have had with Dr Jones my wait time has been at least an hour. That is inexcusable!
---
Jul 25, 2023
I am scheduled for cataract surgery and have not received a breakdown on costs. This is unacceptable.
---
Jul 19, 2023
All good. Everyone seems very busy but I suppose that is a good thing. Satisfied.
---
Jul 19, 2023
Dr. Jones was very clear of my situation. He gave me information if anything seemed to change.
---
Jul 18, 2023
I waited far longer than 15 minutes for Dr Jones. His assistant was wonderful, gracious and empathetic. Dr Jones? Cold! I'm suffer from M?nire's and am dealing with a particularly severe case. I told everyone this. He seemed meh! If I could find another eye surgeon for my upcoming cataract surgery believe me I would. He may be a great Dr but he is not for me. He was way too rushed and it was VERY OBVIOUS he had NOT read the charts from my eye care provider.
---
Jul 17, 2023
I arrived for my appointment 15 minutes early. My appointment didn't start until an hour later. The receptionist told me that they were short of staff, that day. The receptionist told me people were being seen late all day. I inquired why no one from the office called to let me know this. She did not have an answer for me, and she was a bit dismissive.
---
Jun 27, 2023
The assistant was excellent and she knew her job. She was kind and a good listener
---
Jun 21, 2023
I appreciate the thoroughness, friendliness and professionalism at Devers Eye Clinic.
---
Jun 21, 2023
The visit was good plus you took me in on emergency appt awesome
---
Jun 20, 2023
Diagnosis: Macular Degeneration w/blood clot behind the right pupil. Dr. Jones referred me to the specialist upstairs & saw him immediately which could result in saving my sight.
---
Jun 7, 2023
Appointment was delayed due to a fire in the building
---
Jun 6, 2023
Am always treated very well
---
May 30, 2023
Short but to the point, the eye exam was thorough and a follow up appt is in six weeks.
---
May 30, 2023
Dr Jones and Thao always very Friendly and professional....I wouldn't want to be seen by anyone else...
---
May 17, 2023
It was a good visit. The only downside was that he didn't look at (or forgot) what he told me about the kind of cataracts I have and that they can come out at any time because of the type they are. That was confusing to me and I had to remind him of what he said at our last visit.
---
May 17, 2023
The provider was fine. It was the reception staff and waiting that was needing attention
---
May 17, 2023
I have seen Dr. Jones either annually or every 6 months for about 5 years, yet it appears he doesn't recognize me as a patient as we begin each visit. I had questions about the frequency of my visits and testing and he was unable to answer them correctly, even when I asked him to review my records. I later checked in MyChart and it confirmed my memory of how often I had seen him and had testing done, which did not sync with his explanation. Also, my appointment was at 2 p.m. I was told by his assistant, who did some preliminary testing, that he would be in around 2:30. About a 15 minute wait which seemed reasonable. However, it was nearly 3 when Dr. Jones came into the room - with no explanation or apology. It's unsettling to feel like your doctor (a) doesn't know you after 5 years, (b) is unclear about the frequency of prior testing, (c) implies my memory is incorrect, and (d) doesn't have the courtesy to simply apologize for keeping me waiting. I want to add that my other experiences with providers at Legacy have been very positive.
---
May 17, 2023
Did not know there were 2 levels of the eye clinic, checked in at the wrong one and sat in the waiting room until my appointment time was past when a nurse from the right clinic found me there. Was a bit confusing. You may want to address this for us older, confused folk!
---
May 16, 2023
Dr. Jones is my EYE specialist. I see him only for eye issues. But he is EXCELLENT in that specialty.
---
May 10, 2023
Eye care. I don't use the Legacy System for other care.
---
May 10, 2023
Overall a pleasant experience considering the health issue they were testing for.
---
May 8, 2023
I feel fortunate to be under the care of Dr. Jones. He is pleasant and imparts information (and answers my questions) in a calm and easy manner. He is very respectful. Both his expertise and style are much appreciated by this patient. In addition to Dr. Jones, the entire team deserves kudos! Those who greet us and check us in are consistently pleasant and efficient, and I never cease to be amazed at the "people" skills and the technical skills of the opticians who precede Dr. Jones. (I've never had the same one twice but each has been impressive.)
---
May 8, 2023
He is always running late never seen on time 35 minutes to over a hour I am sorry this is unacceptable
---
May 8, 2023
Every time I have been to Devers the wait time has been so incredibly long. It took 2 hours for a quick visual field test and to see the doctor. I also asked to be scheduled for an eye exam at the same time and the person who scheduled my visit confirmed that the exam and VFT would be done at the appointment but when I got to the appointment they had only scheduled for the VFT.
---
Apr 19, 2023
I arrived 25 minutes earlier than appointment but wasn't called until 25 minutes after the appointment it was a of a hardship since I had a 2nd eye appointment. But, I know things happen and I was able to see both doctors. Everyone was really nice.
---
Apr 17, 2023
Eric Jones is a wonderful eye dr. I'm trying to get my husband into seeing him for a 2nd opinion. I'm not happy with his current eye care dr.'s.
---
Apr 11, 2023
I always get excellent eye care from this provider!
---
Apr 11, 2023
The first nurse didn't document my eye pressure results so had to do over. Dr. Jones should advise patients how long their eyes will stay dilated.
---
Apr 10, 2023
My experience on my visit was VERY good & helpful.
---
Mar 27, 2023
Dr Eric Jones was very professional and kind and friendly and would recommend him to my friends. The staff was so sweet and kind.
---
Mar 22, 2023
He has a great office team!
---
Mar 20, 2023
Vision tests performed by the assistant need to be explained more clearly, for the results to be accurate.
---
Mar 15, 2023
Assistant was eager to leave and I felt as if my appointment was rushed. I also don't think the doc read chart thoroughly based on the question I was being asked.
---
Mar 15, 2023
The Dr's MA was very engaging, funny and reassuring professional. Helped make the Dr's job a lot easier.
---
Mar 13, 2023
Not sure if the doctor had looked at my records to see when I last had my eyes dilated or that I have Sjogren's Syndrome. He didn't explain what a nuclear cataract is, and how/why It develops. Overall, however, he was friendly and polite.
---
Mar 8, 2023
Dr. Eric Jones is my regular provider. Now, I'm having cataracts removed, and I'm thrilled he will be doing the surgery. Always professional, with a great sense of humor.
---
Mar 7, 2023
Excellent service by both the technician and the doctor. They listened and gave information needed. They were both extremely courteous and professional. I always feel well cared for when I am cared for by them.
---
Mar 6, 2023
I wish the receptionist would have greeted me with a smile & eye contact. Dr. Jones did not spend time with me. Most of the time was with his assistant. He is not very personable in my opinion.
---
Mar 6, 2023
It happened to be my birthday and each staff person and doctor wished me a happy birthday. All were so friendly, kind and caring.
---
Mar 1, 2023
Had to wait over an hour to see the doctor and than he was there in the room for maybe 10 to 15 min. maybe.
---
Mar 1, 2023
Dr. Jones and Ian, who did the visual field test, were both excellent.
---
Feb 14, 2023
No provision for glasses,
---
Feb 13, 2023
Excellent care as usual.
---
Feb 6, 2023
It was fine. Got a prescription change.
---
Feb 6, 2023
I was shocked, given that this clinic specializes in macular degeneration that they didn't have a convenient way to test my mom's eyes when she is in a wheelchair. Also, we only saw the doctor for a few minutes, and instead, we had a brand new intern trying to use the solo lens to test my mom's eyes. Ultimately, we got what we needed --which was a glasses prescription renewal-- but we didn't feel like we were in the hands of any experts as there wasn't a way for them to truly accommodate my mom's handicap condition.
---
Jan 31, 2023
An assistant in training saw me first and while a bit uncertain procedurally, demonstrated the requisite knowledge to perform responsibly. The provider performed in his customary informed & reliable manner.
---
Jan 30, 2023
Unusually long wait time in waiting room, after nurse took information too long waiting for doctor to come to room. This visit took nearly two hours for a routine eye examination. That is too long. Eyes were dilated and It was difficult walking home (1 mile).
---
Jan 30, 2023
Fine experience with staff and physician.
---
Jan 23, 2023
All was fine! I have met with Dr Jones in 2016, and have now changed insurance so that I can get care from him and others in the Legacy health System!
---
Jan 18, 2023
Dr Jones and everyone at the clinic are always respectful and kind.
---
Jan 16, 2023
I travel 4 hr one way to this clinic as they have my trust
---
Jan 11, 2023
Everything was smooth from beginning to end
---
Jan 11, 2023
I was not comfortable with the eye high pressure test and my feelings were respected.At the end of the examination, I asked for a drink of water, I was standing in the hall with my walker. The nurse told me to sit down while she got me one. I told her that I would not sit down, that was respected.
---
Jan 10, 2023
Dr. Jones is a great eye surgeon, he's just a bit on the quiet side. I trusted him to do my R. eye surgery & will trust him to do the L. eye as well.
---
Jan 10, 2023
Routine check up but through.
---
Jan 9, 2023
The assistant that performed tests and took care of me before the doctor came in was very personable The doctor barely looked me in the eye when talking to me did not feel as well taken care of as I felt with the assistant.
---
Jan 9, 2023
Didn't like the waiting area with too many people, some showing signs of mental instability.
---
Jan 4, 2023
Everyone was respectful, caring and efficient
---
Dec 21, 2022
I LOVE Dr. Jones--he fields all my questions & always explains everything related to MY health
---
Dec 16, 2022
Hard to make telephone contact re scheduling.
---
Dec 14, 2022
Dr. Eric Jones, and his staff, were spot on as to service and care.
---
Dec 6, 2022
Very happy with my care