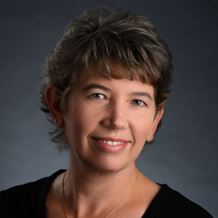 Call to Schedule
Eleanor Zawada, MD
My Specialties:
Internal Medicine, Board-certified
Affiliations:
Legacy Health Partners
Where I see patients
Where I see patients
503-982-4599
Monday-Friday, 8:30 a.m.-5 p.m.
About Me:
"Good health doesn't start and stop in the doctor's office. Every person has a responsibility to their own wellness to become educated about their health and make good decisions that will prolong it. My goal is to be a guide along the way."
Education:
Medical School: Georgetown University School of Medicine, Washington D.C.
Residency: Providence Medical Center, Portland, Oregon
Undergraduate: University of Notre Dame, Notre Dame, Indiana
Hospitals Served: Legacy Silverton Medical Center
Patient Rating
Legacy wants every patient to have great care, every time. To help measure and improve patient satisfaction, we send surveys to randomly selected patients after their appointments. We use this feedback from the surveys to improve and enhance the care we offer. Learn more about our surveys & ratings
Average Rating: 4.9 out of 5.0
---
Oct 27, 2023
Sterling performance by entire team. Very satisfied as always.
---
Oct 17, 2023
I was very pleased with my experience with the Doctor and the office help.
---
Oct 13, 2023
Dr. Zawada listens and is compassionate. I also appreciate her advice.
---
Oct 10, 2023
Dr. Zawada is a caring, compassionate person and highly skilled medical provider...best that one could hope for.
---
Oct 5, 2023
Dr. Zawada is always very compassionate and easy to talk to. She listens and never makes you feel rushed during the appointment.
---
Oct 3, 2023
My provider is very thorough she checks everything
---
Oct 3, 2023
Very appreciative of the excellent, professionally compassionate staff and the availability of this medical/health service.
---
Sep 29, 2023
Dr. Zawada is a very caring physician who really listens to your concerns. She never talks down to you as she is explaining things. I was also very impressed with her MA. She was very sweet and gentle
---
Sep 26, 2023
Dr. Zawada is an excellent doctor! Easy to talk to, up-to-date on necessary things I feel I need to be aware of. I wish it weren't so hard to get an appointment in a reasonable amount of time.
---
Sep 21, 2023
It was all good. It was my first time at Woodburn. First time seeing Dr Zawada.
---
Sep 12, 2023
Always professional with good advise
---
Sep 12, 2023
My only concern was the length of time from requesting an appointment and the date it was available.
---
Sep 8, 2023
My provider and staff are wonderful. My provider always has my best interest in mind.
---
Sep 7, 2023
No bad experience. Dr Zawada is a caring person
---
Sep 5, 2023
Usually informative. But this visit didn't give direct answers so I could have stayed home
---
Aug 31, 2023
Dr. Zawada was very personable and professional, as usual, covering all Issues thoroughly and making sure that decisions affecting care are mutual and completely understood. I always enjoy my time with her and her sincere interest in her patients is obvious. She's great!
---
Aug 31, 2023
Irene MA is so kind and efficient. Jim in X-ray is very thoughtful and professional. Dr. Zawada is the best!
---
Aug 29, 2023
Everyone was friendly and efficient
---
Aug 29, 2023
Dr. Zawada is very relatable and easy to talk with. She is not pushy with some of my suggestions regarding my health and/or prescriptions.
---
Aug 17, 2023
The visit was very good! Everything I needed to know and to do was covered and explained as to what I was to follow up in the future.
---
Aug 17, 2023
This clinic did not personally contact me by phone about my lab results as they are always posted on-line within one or two days.
---
Aug 15, 2023
Dr Zawada is a wonderful PCP for me. She's very smart and compassionate. I always feel that she truly provides me with good care. I am a retired medical professional. I worked in the front and back offices of many medical practices. My last position was 11 yrs as a nurse and office manager for a wonderful internist. I truly appreciate Dr Zawada's expertise. The staff is terrific. Very happy with this practice.
---
Aug 11, 2023
Friendly, cheerful, cancers about what we . To work on. Always on taps. Makes sure I follow through what I need to work on health wise and exercise
---
Aug 10, 2023
Very satisfied
---
Aug 10, 2023
Very easy to talk to.
---
Aug 8, 2023
Very good nurse and great doctor
---
Aug 4, 2023
I am very happy with this clinic and staff.
---
Aug 3, 2023
Always leave in a better frame of mind be Ayse if my Doctors encouragement.
---
Aug 1, 2023
My visit was a good one.
---
Jul 28, 2023
I am very fortunate to have Dr. Zawada as my primary care physician.
---
Jul 18, 2023
Every visit has always been a good experience. Dr zawada listened to me ramble on about depression and fibro-related issues. We talked about treatment options and made joint decisions. Might sound corny; but I feel as if we are partners in my healthcare.
---
Jul 18, 2023
I have a wonderful Doctor.She is kind and explain everything to me in my terms. And I'm thankful to have her as my Doctor.
---
Jul 13, 2023
Everyone here seems happy and is so helpful and attentive. I actually look forward to coming here.
---
Jun 29, 2023
Dr. Zawada is very personable and friendly. She is knowledgeable and able to answer any question or statement I make. She is truly concerned and engaged during my appointment and I am so thankful she is my PCP!
---
Jun 28, 2023
I had an important medication issue and got in to see Dr. Zawada the next morning. Everyone was very kind and efficient. Dr. Zawada listened to my concerns and we worked out a plan of care. She took time with me and didn't make me feel rushed. I am thankful that she is my primary care MD.
---
Jun 20, 2023
Ran out of Medurna covid booster.
---
Jun 16, 2023
I get the best care from Dr Zawada that I have ever had. Keep up the great program's.
---
Jun 7, 2023
The medical assistant seemed to be in lala land. She was nice, laughed and courtesy but as an MA just seemed a bit lazy. This isn't the first time but the second time she's been our MA.
---
Jun 6, 2023
I brag about Dr Z to all my family and friends.
---
May 16, 2023
This is filled out for all the appointments and calls for the past six months or more with Dr Zawada thank you
---
May 11, 2023
Love Dr. Zawada. She makes me feel at home
---
May 5, 2023
Everything was just right
---
May 4, 2023
This was my first visit and i was very impressed with Dr. Zawada's thoroughness.
---
May 2, 2023
I know the dr. is busy BUT! Could she spend more time with me 15 mins. is not enough.
---
May 2, 2023
I was always treated well.
---
Apr 25, 2023
I like Dr.Zawada very much. I always feel that she cares about my health issues.
---
Apr 20, 2023
Dr Zawada is caring and personable and always enters the room with a Friendly Smile.
---
Apr 20, 2023
Dr. Zawada is a wonderful and caring professional!!!
---
Apr 19, 2023
Waited to long to book an appointment dr very busy
---
Apr 18, 2023
All good with Dr. Zawada, as always.
---
Apr 14, 2023
Listens to my concerns and takes the time to know my health needs. She is always cheerful and positive.
---
Apr 14, 2023
Very personable and knowledgeable care!
---
Apr 14, 2023
Dr. Zawada is a forward-looking provider and is very attentive to my medical needs.
---
Apr 13, 2023
During the years Dr Zawada has been my and my husband, [name removed], primary care physician, she has always been very caring and taken care of whatever our health needs were at the time. Excellent doctor
---
Apr 11, 2023
I appreciate the conservative approach to my injury. Dr. Zawada prescribes medicine when necessary but tries other things first when appropriate.
---
Apr 11, 2023
Dr. Zawada had reviewed my chart and was aware of my diagnoses. She was friendly, caring and professional.
---
Apr 6, 2023
Doctor was open to my health need suggestions. Enjoyed talking with Dr, Zawada .
---
Apr 4, 2023
I like my health care provider.
---
Mar 31, 2023
The billing unit @ this provider is not long enough, not the providers fault. The pressure on health care to make a profit is too much in the for front.
---
Mar 30, 2023
Very professional and extremely helpful.Thankful for excellent Dr Zawada and the Legacy team.
---
Mar 28, 2023
Had labs and reports available.
---
Mar 14, 2023
The curent problem with your business is telephone conversationa and documentaion. As a patient almost 20 years, I have NEVER had to wait to speak to a PERSON as long as the last few calls. To add to the issue is the need to refill ALL of my information, even though I have been using the "online" method since is was started. What is your "Business Problem??
---
Mar 14, 2023
Doctor does not work 5 days a week.when calling you do not get answers the same day.
---
Mar 10, 2023
Dr Z's MA is outstanding. She's responsive, kind and understsanding. I cannot say enough great things about her and she deserves recognition. Dr. Z is very thorough and competent. I appreciated how she rose to the occasion to help [name removed].
---
Mar 10, 2023
No chairs for waiting at registration. No chairs in hallways of clinic
---
Mar 2, 2023
Always very thorough.
---
Mar 2, 2023
Dr Z is the best. She really listens and cares about her patients. I trust her.
---
Mar 2, 2023
We love Dr Zawada and her staff. She has always taken exceptional care of me and my hubby. She's the kind of Doctor that's caring, friendly, personal, very wise, and always respectful of us as "old folks." She's like an "old friend." We can open up easily with her. She's an absolutely wonderful Doctor AND "human being." I wouldn't trade my Dr Zawada for any other PCP in this whole state of Oregon. I love her.
---
Feb 28, 2023
Dr. Zawada is the perfect doc for me. She's smart, kind, funny, honest and encouraging. I actually look forward to seeing her. She has helped me become a healthier person. Great communicator!
---
Feb 16, 2023
My provider treats me with the utmost respect. She is always willing to listen & makes me feel so comfortable. She asks many health-related questions. I feel like I can discuss anything with her. She is never judgmental. She takes the time to address all pertinent issues and all my questions. I hope to have a long-term doctor/patient relationship with her as I have a lot of confidence & trust in her.
---
Feb 9, 2023
Always very caring and never makes you feel rushed. Listens to my concerns.
---
Feb 7, 2023
I think of Dr. Zawada as a wise and competent physician and remain confident regarding her professional capabilities.
---
Feb 7, 2023
I like Dr Zawada. She made me feel comfortable. She seemed to take the importance of my health important to her.
---
Jan 31, 2023
She was in a hurry OR overworked that day.
---
Jan 31, 2023
Best physician I've ever had - office staff also great!
---
Jan 24, 2023
From the receptionist to the nurse to the doctor ZAWADA the care and courtesy was exceptionally good. Thank you.
---
Jan 24, 2023
First visit with Dr. Zawada. She was wonderful.
---
Jan 17, 2023
Dr. Zawada is a good listener and I appreciate her advice. She is exactly the doctor I need.
---
Jan 12, 2023
Dr. Zawada recognized my life is very affected by my wife's health. She is very perceptive.
---
Jan 10, 2023
Every single time I go in there I am treated with the utmost respect and very cordial, great team there.
---
Jan 10, 2023
In depth conversation and recommended follow up .
---
Jan 6, 2023
Great doctor practical and friendly
---
Dec 20, 2022
As usual, she was well prepared and very pleasant yet professional
---
Dec 15, 2022
Always good.
---
Dec 15, 2022
She has always been helpful nice and very knowledgeable.
---
Dec 13, 2022
I am incredibly grateful to have found Doctor Zawada. She is the best doctor I have ever had or could ever hope for.