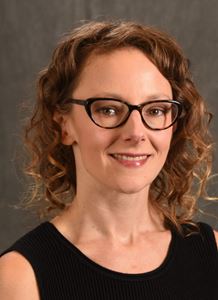 Call to Schedule
Dorelan Miller, MD
My Specialties:
Internal Medicine
Affiliations:
Legacy Health Partners
Where I see patients
Where I see patients
503-415-4061
Monday-Friday, 8 a.m.-5 p.m.
About Me:
Dr. Miller is board-certified in internal medicine. She earned her medical degree from the Medical College of Georgia in Augusta. She completed her internal medicine residency at Providence Portland Medical Center. Dr. Miller focuses on getting to know her patients in order to develop individual treatment plans together. She enjoys empowering patients to reach their goals through healthy lifestyle. Outside of work, Dr. Miller enjoys yoga, knitting and exploring the Pacific Northwest. Dr. Miller is not currently taking new patients.
Education:
Medical School: Medical College of Georgia, Augusta
Hospitals Served: Legacy Good Samaritan Medical Center
Patient Rating
Legacy wants every patient to have great care, every time. To help measure and improve patient satisfaction, we send surveys to randomly selected patients after their appointments. We use this feedback from the surveys to improve and enhance the care we offer. Learn more about our surveys & ratings
Average Rating: 4.9 out of 5.0
---
Sep 6, 2023
Long time patient. Will continue with my provider/clinic
---
Aug 23, 2023
Very pleasant visit to office appointment
---
Aug 22, 2023
My only comments (and they are mild) are that the MA didn't introduce herself. The front desk people are extremely efficient, but rather robot-like. No smiles or hello, just "fill out this form", "clean pens are in that container", "take a seat", etc.
---
Aug 11, 2023
Very professional, courteous and sensitive to my wellbeing and health
---
Aug 11, 2023
Dr. Miller is always on-point, if I go blank or I just can't find the words to convey my thoughts, she fills them in! She makes me feel comfortable and she is not judgmental!
---
Aug 2, 2023
Dr. Miller did a great job of explaining my bone loss and how to prevent more loss. She was very kind and allowed me to ask questions. She was very thorough.
---
Jul 31, 2023
Dr. Dorelan Miller is exceptionally good as a doctor and as a person. The office staff is extremely professional.
---
Jul 25, 2023
Thank you Dr Miller
---
Jul 19, 2023
Great diagnostician!
---
Jul 17, 2023
The doctor was very good.
---
Jul 11, 2023
My experience was and always has been excellent from the time I arrive to the time I leave. Everyone is friendly and professional. Dr. Miller is always very helpful and takes the time to explain everything clearly to me. I would definitely recommend her to anyone I know.
---
Jul 11, 2023
Dr. Miller is the most thorough physician I have ever experienced. She takes the necessary time, knows my health history and is very easy to talk to.
---
Jun 30, 2023
Dr. Dorelan Miller is, by far, the best medical doctor I have ever had. She is a combination of wisdom, knowledge, and professionalism, combined with an amazing customer service. Her Assistant, Adriana, is at that same level.
---
Jun 20, 2023
Good care from good people
---
May 5, 2023
Excellent rapport. Notes each of my agenda items and covered then all.
---
May 5, 2023
Provider was efficient and explained restrictions on receiving care e g well check via Medicare vs annual physical. Allow More time for additional personal Interaction. Seems like a systems restriction vs a professional/personal issue
---
May 1, 2023
I think she is a great doctor and very appreciative they could fit in an appointment in on short notice. However, it's important to listen so as to not interrupt patients before they have given all the information needed. Some doctors tend to do this and don't listen.
---
Mar 31, 2023
Very nice people (doctors, clerks). Good location.
---
Mar 31, 2023
I was able to be fit in and Dr Dorelan Miller helped diagnose and effectively treat a challenging problem. I very much appreciate the experience!
---
Mar 28, 2023
I've been seeing Dr. Miller for almost 10 years. She has a caring manner, provides clear answers to any questions I may have, has great common sense and follow through, and I have full confidence in her medical advice and recommendations. She is a terrific primary care physician.
---
Mar 1, 2023
Dr. Miller's nurse is very "snippy" and DOES not always return phone calls (when one calls with a question or concern).
---
Feb 27, 2023
It was informative.
---
Feb 21, 2023
Dr. Miller is kind, thorough, and seems to enjoy her job.
---
Feb 15, 2023
Dr. Miller was engaged, thoughtful and extremely helpful in addressing my concerns. My appointment was the last one of the day and she was thoughtful about how to get my blood work done in the office. I very much appreciated her interest in my health and her great communication after our visit!
---
Feb 15, 2023
Dr Miller was Excellent . I felt Very Confident under her care. Thank you Dr Miller
---
Feb 14, 2023
I continue to have issues trying to check in- verifying my phone number. I never receive a text with a code to enter. I did remember from my previous appointment that I can skip this step, which I did. DISO, the e-check-in says I do NOT need to check in with the receptionist, but this is not true. Reception did not know I was there for an appointment.
---
Feb 13, 2023
Some times too quick of answers and not focusing on my concerns.
---
Feb 8, 2023
Treated with respect and listened to.
---
Feb 7, 2023
This was the first time I had seen this provider andhave switched to her to be my GP that should say it all. My prior PCP is also in the clinic - she was the only one listed with my former Providence medical advantage plan. Since she is very busy, it was difficult to get into see her so I have switched to Dr. Miller. I made this visit because when I switched to devoted Medicare advantage, they ask me to see my PCP or another primary doctor within 60 days.
---
Feb 7, 2023
Dr Miller was very attentive during our visit and explained things in a very understandable way. She always makes me feel heard and shows that she cares for her patients.
---
Feb 6, 2023
Dr. Miller was on time for appt and efficient without making me feel rushed.
---
Feb 3, 2023
Dr. Miller is the best!
---
Feb 1, 2023
Dr. Miller was patient, concerned about my care, easy to talk to. I look forward to time spent with her. I am grateful for her interest.
---
Jan 30, 2023
She spent lots of time with me and answered all my questions. She provided me with appropriate referrals and allowed me to participate in all decisions as to how to move forward with my particular concerns.
---
Jan 23, 2023
Very attentive and knowledgeable.
---
Jan 11, 2023
Dr Dorelan Miller is great. She listens, understands, and Is caring. She is very thorough.
---
Jan 10, 2023
Dr miller was very professional , understanding and compassionate
---
Jan 6, 2023
I was scheduled for a yearly exam/physical. I thought we would use this time to talk about my overall health. I had saved some items that I wanted to discuss. The provider was irritated that I brought up "problems" during this visit. She hastily asked me questions about those problems but then was cut short because we didn't have time to complete the physical. In particular, I asked a question that I was a little embarrassed to ask and was chastised for it (at least it felt like that!). Im remembering the balance billing sheet the front office showed me and now I think I'll likely get a bill for this visit for all the "problems" that we didn't fully discuss.
---
Jan 6, 2023
Both blood work and the appointment with the physician were completed early. How often does that happen?
---
Dec 28, 2022
Mostly good.
---
Dec 16, 2022
They were able to squeeze me in on the same day. I'm so grateful for that. Staff and doctor were wonderful.
---
Dec 14, 2022
Dr. Miller is great. If she left your group I would follow her if possible.
---
Dec 7, 2022
Kind, friendly competent service
---
Dec 7, 2022
Dr. Miller is really friendly and thorough. She went through my medical history, asked if there were any changes, Informed me of upcoming vaccines and routine screenings, and just made sure that I didn't have any lingering concerns/questions, but that if I had anything I could always reach out to her. I don't know if it was Dr. Miller's MA or RN, but she was also really friendly and made sure that if I had any questions or concerns that they are there to help.
---
Dec 6, 2022
The wait time was perfect. The reception staff were perfect. The doctor's assistant was perfect. The doctor was perfect.
---
Dec 2, 2022
My experience with Dr Miller is always excellent because she answers my health concerns , is never is a hurry to cut me short, she does a thorough analysis of my questions and health and I trust her 200% to say it simply and honestly! Excellence at it best is my Dr. Dorelan Miller!
---
Nov 30, 2022
My Dr. Ordered blood work and it was disappointing how long I had to wait which was about 45 minutes...I ended up leaving since I didn't have time to wait there and had to make another appointment.
---
Nov 22, 2022
In some areas she was not provide me with the best care.
---
Nov 15, 2022
This was a Medicare wellness visit. It was the same same as previous visits. Took about an hour. Waiting for labs to be drawn was nearly an hour at this office. Short staffed I think. Same people doing paperwork and drawing blood and only one staff.
---
Nov 7, 2022
Dr. Dorelan Miller is an excellent internal medicine physician. She is, additionally, kind and patient with seniors - like me!
---
Nov 1, 2022
I couldn't ask for a better team to receive care from. They genuinely care how I am. And as far as your staff they are all top notch. I've seen nothing but kindness from all of them.
---
Oct 31, 2022
I sometimes experience a scheduler as short, bordering on rude. Most of them are pleasant and helpful.
---
Oct 26, 2022
Dr Dorelan Miller takes time to explain everything and encourages me to take good care, to call her if I have concerns .
---
Oct 19, 2022
I had a couple concerns at this visit: 1. A recent injury. 2. A possible infection. My providers dealt with both issues help - fully and thoroughly.
---
Oct 19, 2022
Very good experiences
---
Oct 17, 2022
Dr. Miller does a great job of explaining options & care. She is awesome.
---
Oct 17, 2022
I inherited Dr. Miller when my previous Dr.retired after he cared for me for 25 yrs. It wasn't a great fit at first, but I kept trying and eventually I felt that she was loosening up and I was seeing more of her facets. I'm VERY glad I stayed. She's great and I'm happy!
---
Oct 10, 2022
The DR visit had no issues and was great. It was the lab visit right after that was quite frustrating. No one told me I needed an appointment for the blood draw, and in factmy dr office told me to go directly to the lab after my visit. People at lab told me to self checkin with 'no' answer to whether I had an appt. After 30mins with people getting proceesed before me even though I came in before them, I asked the clerk who told me to self checkin - why i'm still waiting. She then told me ALL appointments had priorities over walkins! If I had known that, I would not have waited and just went home to schedule an appointment. In fact, NO WHERE in the office was there a sign that tells me this! Wasted 30mins of time my. And had I not asked after 30mins, how long would I have had to wait? One would think that with the self signin system, it would have been able to tell me my wait time. It's all about managing expectations and neither the self checkin system nor the people at Cedar Hills lab did a good job
---
Oct 7, 2022
I had a previous appointment with the pharmacist for the Medicare physical. I feel I should have a regular annual physical with my doctor but I was told insurance would not pay for it because of the Medical physical. Neither dr. or pharmacist listened to my heart or lungs and examined any parts of my body. What entails a physical???
---
Oct 5, 2022
I had a good experience.
---
Oct 3, 2022
I have been going to Dr. Dorelan Miller for years. I find her to be knowledgeable, however very unfriendly curt with answers to my medical questions and not sympathetic to my mental health issues - she does give me resources and did ask questions when I told her about some of my future fears [removed for patient privacy]. I will be calling my insurance company to find a new PC doctor soon, as don't want to continue with Dr. Dorelan Miller. I realize all doctors don't (and are not) "warm & fuzzy" - but she lacks compassion and empathy. She doesn't explain medical issues well either.