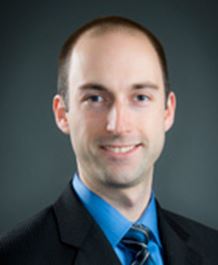 Call to Schedule
Deryk Zinser, DO
My Specialties:
Family Medicine, Board-certified
Languages:
English, Interpreters available for other languages
Affiliations:
Legacy Health Partners
Where I see patients
Where I see patients
503-826-0216
Monday-Friday, 8 a.m.-5 p.m.
About Me:
Dr. Zinser grew up in the Gresham area, working through college on a local nursery/farm. After finishing his medical education in Des Moines, Iowa and subsequently his Family Medicine Residency in Vancouver, Washington, he has established practice with Legacy Health Medical Group - Firwood Clinic. He looks forward to caring for patients of all ages in his home communities when he joins Firwood Clinic in September 2012. Hobbies include: Hiking, Spending time with my family
Education:
Residency: Family Medicine of Southwest Washington
Medical School: Des Moines University - College of Osteopathic Medicine
Hospitals Served: Legacy Mount Hood Medical Center
Patient Rating
Legacy wants every patient to have great care, every time. To help measure and improve patient satisfaction, we send surveys to randomly selected patients after their appointments. We use this feedback from the surveys to improve and enhance the care we offer. Learn more about our surveys & ratings
Average Rating: 5.0 out of 5.0
---
Nov 9, 2023
Dr. Zinser always seems very knowledgeable and I leave feeling satisfied with his diagnosis.
---
Oct 31, 2023
Dr. Zinser has been my primary physician for the last ten years. He knows my history and spends time discussing my issues and involves me in the plan of treatment. He is holistic and thorough. He is the best PCP I have ever known!
---
Oct 26, 2023
My doctor is very astute and knowledgeable. He is easy to communicate with and quick to take action. I truely feel that he is Interested In my health.
---
Oct 24, 2023
They had a pumpkin contest thst we could vote on!Just great!
---
Oct 20, 2023
We often discuss our Healthcare provider with friends who have different providers that don't offer the same exemplary care and service that I receive. I guess that would be called "Bragging"!
---
Oct 20, 2023
Love your clinic and staff. Very accommodating and helpful.Referrals have been great too.
---
Oct 18, 2023
I was grateful to be able to get in the day I called for an appointment. Dr. Zinser is always patient, compassionate & personable.
---
Oct 13, 2023
It was the first time I saw Dr Zinser and I was totally comfortable with him. My Dr was not on duty that day.
---
Oct 12, 2023
Dr. Zinser is not the provider that I typically see at firwood, but was friendly and treated me as if we'd met before! He was very knowledgeable, eager to explain my test result, and gave me several explanations for my symptoms!!
---
Oct 10, 2023
I have a great deal of respect for Dr. Zinser and am exceedingly confident is his ability to care for me. He is one of the very best Doctors I have ever dealt with. And at [age removed], there have been a lot!
---
Oct 5, 2023
I always receive good care for Legacy Firwoord
---
Sep 26, 2023
We're so fortunate to have a facality that takes very good care of their patients. We recommended this facality to our neighbors
---
Sep 19, 2023
Always good, been coming to this office for years
---
Sep 7, 2023
Dr Zinser is an excellent physician.
---
Sep 5, 2023
Always attentive, explaining very thoroughly on medications
---
Jul 31, 2023
It's always been a very pleasant experience
---
Jul 19, 2023
I love that I am always welcomed and able to have my issues addresses to my satisfaction. Dr. Zinser is the best provider I have ever had!!!
---
Jul 18, 2023
Dr Z is always attentive & offers options for treatment of my issues so I have a say in my care.
---
Jul 14, 2023
Dr. Z is definately the best dr there but he has too many patients. When I make an appt its always several days out and they try to get me to see someone else.
---
Jul 13, 2023
Would recommend but I heard he was not accepting new patients.
---
Jul 12, 2023
The doctor was attentive and made sure that I completely understood what he was talking about. He answered all questions completely
---
Jun 20, 2023
Very pleases that Dr Zinser is my primary care physician. A great listener and seems to be well read when discussing options.
---
Jun 16, 2023
Dr Zinser is great. I'm really pleased to have him as my GP
---
Jun 9, 2023
The whole experience was very good.
---
Jun 7, 2023
I adore Dr Zinser
---
Jun 7, 2023
Everyone I see at the Firwood clinic are always polite and warm, which Is nice when you don't feel well
---
May 31, 2023
Great doctor & staff!
---
May 30, 2023
Dr.Zinser listend I&.is empathetic. I THINK HE GETS ME AND MY ISSUES.
---
May 30, 2023
The visit was better than the some past visit
---
May 26, 2023
Firwood does a great job. I feel comfortable, and safe in the office. I see things running smoothly when I come in for visits. The staff here does provide good general practices. These things are important so you can focus on your care, and it's appreciated. I have shared good and bad experiences here. Life Is like that, and I have found Legacy Firwood to provide the level of care that is necessary to continue healthy living. Thank you
---
May 26, 2023
Dr. Zinser is a very good doctor. He takes the time to answer all my questions in detail that I can understand.
---
May 25, 2023
I love Deryk Zinser! I'm fortunate to have him as mine and my families doctor!
---
May 25, 2023
Dr Zinser is a great rural doc. His nurses and MA staff are also excellent and can often handle issues without taking Zinser's time. I do not like the management and director staff at Legacy. There is no one who advocates for patients.Higher up managers do more to support your great front line staff. The phone recordings are horrible. Make so a patient can get to a human easier. The humans at Firwood are excellent. Treat them like the treasures they are and get rid of the recordings on the phone.
---
May 25, 2023
Was pleased with my visit.
---
May 23, 2023
Great visit.
---
May 17, 2023
Dr. Zinser is excellent.
---
May 16, 2023
Everything was excellent !!!
---
May 8, 2023
The good experience is that Dr. Zinser's orders cleared my problem. I will be forever grateful to him for that.
---
May 8, 2023
Cordial polite professional staff
---
May 3, 2023
Feel at ease. Heath care concerns addressed satisfactorily.
---
Apr 25, 2023
This assistant was SO much more thorough, kind and knowledgeabe than the last one I saw.
---
Apr 21, 2023
Dr Zinser and all medical assistants, nurses, etc, are always not only professional but cheerful, helpful, attentive, efficient and friendly.
---
Apr 18, 2023
Always a good experience
---
Apr 14, 2023
According to my visit I really feel good about it,but I can't wait for my appointments on x-ray my chest wall and MRI. I didn't phone the place where Doctor Zinser ask me to make my appointment, I don't know how.
---
Apr 13, 2023
Was able to see Dr within 2 hrs of initial call. Excellent.
---
Apr 6, 2023
The woman that took my blood did a very good job, no pain no bruising.
---
Apr 6, 2023
Dr Zinser was very clear in his explanation and about possible pharmaceutical help.
---
Apr 5, 2023
Dr. Zinser is always responsive to me and interested in helping me understand and better care for my health needs. I'm so glad he's my doctor.
---
Mar 16, 2023
Dr Zinser and the staff at the clinic are very nice, patient, and caring. I feel comfortable coming into the clinic and getting the care I need.
---
Mar 16, 2023
Dr Zinser has a great way of explaining things. Is very through and does take the time to make sure your questions are answered and understood.
---
Mar 15, 2023
Closing Birthing Center in Gresham is not good, community or Legacy.
---
Mar 15, 2023
Dr. Z and the Firwood clinic are competent and attentive. Dr. Z listens and responds with knowledge and efficiency. I have no concerns, though I still kind of felt like I was on an auto processing line being attended to going down the line - e.g. A patient with a number rather than necessarily a person. Still, I have no complaints and I will be thankful to continue having Dr. Z as my care provider for the time that I continue living in this area.
---
Mar 10, 2023
After doing routine blood work, Dr. Zinser took the time to call me on [date removed] w/concerns. I appreciated that.
---
Mar 9, 2023
Exceptional care. He goes above and beyond with all my questions and gives the answers and care needed.
---
Mar 9, 2023
My Doctor has always taken good care of my medical needs.
---
Mar 9, 2023
This was the first time I'd seen Dr. Zinser. I was impressed with his ability to listen and provide reasonable treatment options, while allowing me to have a choice in those options. Thank you for the great care!
---
Mar 8, 2023
Great doctor and staff
---
Mar 7, 2023
Everything was good!
---
Mar 3, 2023
I think my doctor is the best l know he care for me he is the best I've had
---
Mar 2, 2023
This doctor was fully versed in my medical history, including from before is started going to him. He provides just the right balance of care, neither overly aggressive nor lax, and he easily answers all questions in a way that can be understood. He does not rush the appointment, and everything Is stress free.
---
Mar 2, 2023
I really appreciated how fast they were able to get me in for treatment of my medical condition. I am always treated with respect and I feel supported by Dr. Zinser and his staff.
---
Feb 24, 2023
Dr Z was calm, professional, courteous and very knowledgeable and helpful!
---
Feb 14, 2023
I always have great care to myself and my many conditions.
---
Feb 9, 2023
Very efficient -
---
Feb 7, 2023
Dr Zinser was training a new MD. Not completely sure but I think it was in basic testing and Blood pressure etc and questions about my health to enter into the record. She did very well. Dr Zinser followed up with her present. It was a fun experience for all.
---
Feb 3, 2023
He explain everything so we understand it.
---
Feb 3, 2023
Always great with Dr.Zinser.
---
Feb 2, 2023
Dr. Zinser is very helpful, I would not go anywhere else
---
Jan 25, 2023
Attentive and professional Doctor.
---
Jan 25, 2023
Excellent care, as always with Dr. Zinser. Best I've ever had...
---
Jan 25, 2023
Dr Zinser is always prompt, friendly & willing to listen to my concerns, offering advice & possible avenues of diagnosing & treating existing & new symptoms. Always a pleasurable & reassuring experience.
---
Jan 24, 2023
Dr. Is very easy to talk to and comprehends the issues I'm having.
---
Jan 19, 2023
Dr. Zinser takes the time to really understand my concerns about health related issues. He doesn't just hurry through the appointment to get to the next one.
---
Jan 17, 2023
Excellent experience, from the beginning including, scheduling, check in, nurses care and Doctor' visit. I felt the staff as a whole and specifically Dr. Zinser we professional, thorough, informative and made for a very positive new patient appointment. I was nervous as my health profile is complex and lengthy. I felt heard and as though my health was a priority. I left feeling positive and informed and as though I will have great future care. Thank you!
---
Jan 5, 2023
Dr Zinser and all the staff I have interacted with have always been professional, friendly, helpful and courteous. I appreciate all the time and effort taken to resolve any medical issues, questions or concerns.
---
Jan 4, 2023
I'm very pleased with Dr Zinser. I've never had a doctor as well prepared to treat me or as thorough. No one comes close to his ability to communicate and concern for his patient.
---
Jan 3, 2023
After check-in, I was called in quickly; everyone was friendly and patient, even though they were quite busy that day.
---
Jan 3, 2023
Good as always
---
Dec 29, 2022
Great provider.
---
Dec 16, 2022
EXCELLENT STAFF
---
Dec 15, 2022
I was disappointed,, that because of my age,and have not had any blood tests done in at least 5years or more,non was done,nor did does doctors listen to my breathing or heart ,With the mask requirement,Makes it harder to understand what is being said. Doctor Zinser was very helpful and patient with my questions.
---
Dec 13, 2022
Doc Z always takes time to give me really great answers to my questions. Gal who took my blood pressure listened to my concerns and changed things to make sure it didn't hurt.. Gal who took my blood was super good. I barely felt it and had only tiny bruis. Really appreciated great care I got.
---
Dec 9, 2022
Never feel rushed and I can ask about anything regarding my health.
---
Dec 9, 2022
Treated my problem completely and eased my mind about my concerns.
---
Dec 8, 2022
Talked about multiple issues and he addressed them all.
---
Dec 7, 2022
Service has always been professional, personal and helpful. I have recommended this clinic and Dr Zinser to friends and relatives.