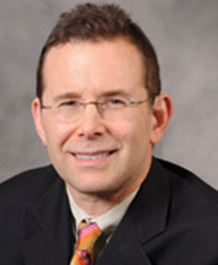 David Adler, MD
Specialist
My Specialties:

Complex and Minimally Invasive Spinal Surgery; Neuro-Oncology; Neurological Surgery, Board-certified; Neuro-Trauma

My Areas of Focus:

Brain & Spine Tumors, Cervical Fracture / Instability, Herniated Disc, Intracerebral Hemorrhage, Lumbar Fracture / Instability, Malignant Gliomas, Meningiomas, Metastatic Tumors, Minimally Invasive Surgery, Novalis Shaped Beam Surgery, Pituitary Tumors, Schwannomas, Sciatica, Spinal Surgery, Spine Instability, Thoracic Fracture / Instability

Languages:

English, Interpreters available for other languages

Gender:

Male
Where I see patients
Columbia Neurosurgical Associates
1040 N.W. 22nd Ave.
Suite 630
Portland, OR 97210
503 796-2742
About Me:
Dr. Adler has been in Portland since 1999 after having spent three years as a faculty member at State University of New York, in Brooklyn. He is now in private practice with focus on the neurosurgical treatment of brain tumors as well as the minimally invasive treatment of spine tumors, both primary and metastatic. Other areas of interest include neurocritical care as it applies to brain and spinal cord injury and the application of multimodal monitoring for critically ill neurosurgical patients. In measuring brain oxygen, blood flow, brain glucose and other metabolites, the technique of cerebral microdialysis has become a mainstay in helping improve the outcome of his patients. Dr. Adler performs most of his surgeries at Legacy Emanuel Medical Center. He is part of the trauma team there. Hobbies include: Playing the Piano
Certification: Dr. Adler is co-investigator in two international multicenter phase III clinical trials for traumatic brain injury and one multicenter phase III clinical trial for the treatment of glioblastoma multiforme. To help preserve neurologic function Dr. Adler performs awake brain surgery, uses intra-operative CT scanning and uses stealth guidance and MR tract imaging techniques for tumor removal. The treatment of degenerative spine disease using fusion procedures and artificial disc implantation and the treatment of spinal fractures is also part of his practice. The application of minimally invasive approaches to the spine and brain in his practice has resulted in faster healing times, shorter hospital stays and rapid recovery times from surgery. Additionally, Dr. Adler regularly performs peripheral nerve surgery such as ulnar and median nerve releases for entrapment syndromes.
Year I Started Practice: 1997
Hospitals Served: Legacy Emanuel Medical Center, Legacy Good Samaritan Medical Center
No reviews are available at this time.