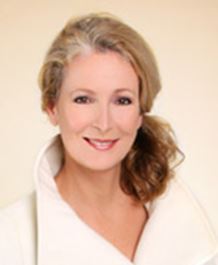 Call to Schedule
Cynthia Gray, MD
My Specialties:
Plastic Surgery, Board-certified
Languages:
English, Interpreters available for other languages
Where I see patients
Where I see patients
Cynthia Gray, MD
About Me:
Cynthia was born in Guadalajara, Mexico and relocated with her parents to the Pacific Northwest where her father chose to establish a family medical practice. She was raised along with seven siblings in the Vancouver, Washington and Portland, Oregon area, and has remained here ever since. Cynthia's father went on to become a leading family practitioner in Vancouver, Washington and Portland, Oregon, and a role model for Cynthia and other local physicians and surgeons like her, who share the philosophy of effective patient-centered results. A quiet culture of physicians and surgeons solely focused, from start-to-finish, on exceeding expectations and achieving the best possible results for each individual patient. Physicians and surgeons not out to be, the biggest but rather, those who strive on a daily basis and with every patient relationship, to be considered among, the best in their fields. Reconstructive surgery sometimes associated with radical efforts to stop the spread of cancer eventually became a passion of Cynthia's and an area of her expertise and as such, she's become a driving force behind bringing some of the latest reconstruction advancements to breast cancer patients in the Vancouver and Portland area. In 1998 Cynthia's mother Janet succumbed to cancer, and her father followed shortly after in 2001, also from cancer. Dr. Gray's commitment to supporting and making a positive difference in the lives of as many cancer treatment patients as she can, provides Cynthia with a tremendous amount of personal satisfaction. Dr. Gray and the team of professionals she surrounds herself with view each and every patient as, walking billboards and as such, they take great care when formulating customized medical enhancement and /or surgical strategies, with the goal of achieving the best possible outcome for each of the practice's patients. Each of our team members is focused on the quality of results they can achieve with each patient, instead of the quantity of procedures they can do in a day. Cynthia believes that the best results in plastic and reconstructive surgery come when a surgeon listens to each patient's objectives, when she/he communicates frankly about the realistic results of a proposed procedure and when a surgeon takes her/his time in order to produce the best possible medical cosmetic enhancement and/or surgical result. By investing in; extensive education in plastic and reconstructive surgery, state-of-the-art surgical and laser technology to ensure exceptional results for her patients, continuous investigation of the latest plastic & reconstructive surgery and age rejuvenation advancements the industry has to offer, participating in on-going cutting-edge continuing education targeted at keeping her plastic and reconstructive surgery practice in-step with the latest effective medical cosmetic, plastic and reconstructive surgery advancements, and seeking to work hands-on and/or observe some of the industry's most renowned plastic and reconstructive specialists in their fields, Dr. Gray has demonstrated to hundreds, if not thousands of patients, that practice does make perfect. These are just a few of the many philosophies that differentiate Cynthia and her team of professionals, in a extremely competitive field.
Education:
Medical School: Loma Linda University
Hospitals Served: Legacy Salmon Creek Medical Center
No reviews are available at this time.