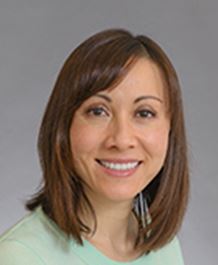 Call to Schedule
Cara Lutze, MD
My Specialties:
Internal Medicine, Board-certified
Languages:
English, Interpreters available for other languages
Affiliations:
Legacy Health Partners
Where I see patients
Where I see patients
503-525-7515
Monday-Friday, 8 a.m.-5 p.m.
Education:
Residency: California Pacific Medical Center
Medical School: Oregon Health and Science University
Year I Started Practice: 2013
Hospitals Served: Legacy Meridian Park Medical Center
Patient Rating
Legacy wants every patient to have great care, every time. To help measure and improve patient satisfaction, we send surveys to randomly selected patients after their appointments. We use this feedback from the surveys to improve and enhance the care we offer. Learn more about our surveys & ratings
Average Rating: 5.0 out of 5.0
---
Aug 16, 2023
Dr. Lutze is the best Dr. I have had. She is intelligent. Compassionate, and listens to my thoughts about my healthcare. She is very respectful too.
---
Aug 15, 2023
Had a great visit. Dr. Lutze is very positive and has a great bedside manner!
---
Aug 2, 2023
Felt I was given the time needed to cover my concerns. Didn't feel rushed by my doctor.Thank you.
---
Jul 24, 2023
The visit went very well and the staff was great. I couldn't ask for a better, but filling out the pre-visit forms on my iPad was disastrous. It took me three tries and about two hours. Time to get them filled out. I kept getting kicked out and had to start over From the beginning.
---
Jul 24, 2023
I consider myself very fortunate to have such a great DR and office so close to here I live.
---
Jul 18, 2023
Emergency blood pressure issues discussed and the doctor searched for the best plan to control BP because of all the meds I'm allergic to.
---
Jul 18, 2023
Very pleased with my Dr.
---
Jul 12, 2023
Dr Lutze is very professional, and excellent listener, and looks for the best options to improve my health.
---
Jul 10, 2023
Dr. Lutze and her nurse, Brittany are a fantastic team!!
---
Jul 5, 2023
Very impressed with level of communication with a caring attitude. Very impressed with knowledge of my health care
---
Jul 3, 2023
Dr Lutze is excellent and so is her assistant Brittni
---
Jun 27, 2023
Good care and service.
---
Jun 12, 2023
Dr. Lutze is an exceptional doctor and very knowledgeable about my health. I recommend her to anyone. She is competent and caring. I like her a lot.
---
Jun 7, 2023
My doctor is smart and kind. A wonderful person and very knowledgeable.
---
Jun 7, 2023
Dr. Lutze is an outstanding physician who is knowledgeable and sensitive to my medical needs. She has my full trust and confidence. An excellent communicator and listener, I am so glad to continue seeing her as a patient.
---
Jun 5, 2023
The behavioral consultant on staff did a poor job listening and understanding. She was quick to diagnose after one phone call.
---
Jun 5, 2023
Dr lutze and care team go out of their way to treat me I always feel like they listen to everything I say and respond with care and quickly answer any questions and offerSolutions. I have never had a Dr better than Dr lutze.
---
May 31, 2023
Excellent doctor - relaxed - kind - informative -
---
May 30, 2023
Dr Lutze is kind, knowledgeable and compassionate. She listens and allows me to participate in my care
---
May 23, 2023
Have only been her patient for 6 months. On first visit she was very prepared, had reviewed my many health conditions. Think things will work well.
---
May 23, 2023
It is always a pleasure to speak with Dr Lutze. She always listens to everything I have to say, and always provides good feedback about my concerns.
---
May 22, 2023
Dr. Lutze is the best physician live ever had. She is smart, friendly, and caring.
---
May 22, 2023
Very caring dr and staff
---
May 17, 2023
I had to wait approx 6 weeks to get appointment. She is quite busy I guess.
---
May 16, 2023
Dr. Lutze is the BEST!!
---
May 15, 2023
Was happy to be able to be taken care of so quickly after my trip to the ER five days earlier
---
May 10, 2023
I drive to see Dr.Lutze because she's been my doctor for quite a while and I like her. She knows my medical history so I don't think to "start from scratch" with a new doctor.
---
May 10, 2023
They are very attentive
---
May 8, 2023
Not to fond my provider MA. She was a bit rude and abrupt checking me in and afterwards.
---
May 2, 2023
I have found Dr. Lutze to be responsive to my messages and caring. Have recommended her and will continue to do so.
---
May 1, 2023
This was my introduction to Dr. Lutze. I like her very much and love the clinic staff.
---
Apr 26, 2023
Needed lab work after appt in the same office. Waited 20 minutes before leaving and had to make an appt for another day.
---
Apr 25, 2023
While questions were answerer, I feel my condition is not addressed. Because of my severe pain, it seems ignored. I want something to get me through when the pain is so severe that I cannot sleep and when awake, cannot function fully because of severe spine and knee pain.
---
Apr 25, 2023
Dr. Lutze is the best!
---
Apr 25, 2023
She has shown me that Dr Lutze is an exceptional professional and a compassionate human being. I could not ask for more
---
Apr 24, 2023
Dr Lutze always listens and is caring. She offers solutions and recommendations and I feel like we work together to make the best about my health.
---
Apr 24, 2023
Dr is great!
---
Apr 18, 2023
Dr Lutze is professional and compassionate
---
Apr 12, 2023
Dr. Lutze is not my primary care doctor, but my PCP was not in the office on the day I wanted to be seen. Now I wish Dr. Lutze was my PCP! She was very friendly, professional, and engaging.
---
Apr 12, 2023
I'm one that really am uncomfortable with Drs, my experiences at this facility changed my comfort zone. Dr. Lutze is the most comforting and informative physician I've seen in my yrs. The nurse is as amazing. Thank you so much for your impeccable service.
---
Apr 12, 2023
Very best in all areasDr Lutze is beyond great
---
Apr 11, 2023
Dr. Lutz is a true professional . She takes her time with me and truly cares about my health. Her nurse Britney is wonderful. She has called me back on more than one occasion about questions I have had on covid. I feel very blessed that Dr,Lutz is my physician and Britney is her nurse.
---
Apr 10, 2023
Dr, Lutze truly cares about her patients in every way
---
Apr 10, 2023
Dr. Lutze is a excellent doctor. I always feel confident in her advice and treatment.
---
Apr 5, 2023
Dr. Lutze is the best
---
Apr 5, 2023
Dr Lutze is always kind and caring. She listens carefully and make sure you understand her responses. Dr Lutze know how to build a good relationship and trust. It is a partnership between doctor and patient. She always ensures you are comfortable with the go forward plan
---
Apr 4, 2023
I am very happy with the care that Cara Lutze has always provided me starting with my first visit
---
Apr 3, 2023
It was my 1st visit to this provider. Experience was good. Provider is up to date, now, on past & future medical.
---
Mar 22, 2023
I love all of the staff, care, location, responsiveness, five star care. Does get any better!
---
Mar 21, 2023
Dr Lutze is a wonderful Dr and person, she makes you feel you are her only patient.
---
Mar 13, 2023
Dr. Lutze is such an amazing provider, I feel that she listens to my concerns, gives me options and never makes me feel like she is in a hurry to move on and I never feel like just another chart for her to look at. She is so easy to discuss issues with, I have recommended her to several people.
---
Mar 8, 2023
As usual, Dr. Lutze gives me confidence that I am receiving great health care. She provides health care for both my wife and I and we are both very happy with our choice of her as our physician.
---
Mar 1, 2023
Dr. Cara Lutze is a new provider for me, and I am grateful because she seems so kind, caring, empathetic, and a great listener. She is the first doctor I have had, that actually records correct chart notes, and office visits notes based on what was truly said in the appointment. If you read all your providers office visit notes & chart notes regularly, then you would know just how rare that is. I feel blessed to have her take over my care.
---
Mar 1, 2023
Dr Lutze listens. Not in a hurry. The lab is good, short waits and techs good at drawing blood. Referrals are moot since most are not taking new patients. The telephone is a struggle getting through to some physicians. Parking lot Is good access. Lab results including history and charts is impressive, particularly showing high and low normal ranges.
---
Feb 28, 2023
Dr. Lutze is very professional with me and seems to be interested in her patients She has solid and valid thoughts on healthcare, medication and her patients.
---
Feb 28, 2023
Dr. Lutze is always kind and concerned, listens well, understands what I'm saying and offers advice as well as choices in my medical care
---
Feb 27, 2023
Cara is awesome!
---
Feb 27, 2023
Dr. Lutze was very professional, competent, friendly and easy to talk to. I had some medical questions that she addressed and she made suggestions on how to handle solutions to my problems. I always leave there after I see her feeling that I am getting excellent care.
---
Feb 21, 2023
Love Dr Lutze and her staff
---
Feb 21, 2023
Excellent care from entire office.
---
Feb 20, 2023
I felt very fortunate to be able to be seen by this provider, due to a cancellation on her schedule. My own provider was off on this day and it was necessary that I be seen. I was very satisfied by the care I received.
---
Feb 20, 2023
Dr. Lutze, her PA, and administrative staff are always prepared, friendly, and welcoming.
---
Feb 20, 2023
Was a very positive experience.
---
Feb 14, 2023
Cara Lutze is always upbeat and interested. I enjoy learning from her and being with her.
---
Feb 8, 2023
The best primary care doctor I've ever had! Dr. Cara Lutze is the best.
---
Feb 8, 2023
Dr. Lutze is professional, a good listener, courteous, and answers any health care questions I might have. I did not have to wait for than 5 minutes in the waiting room and Dr. Lutze saw me promptly. She followed up with my lab test results. Highly recommend
---
Feb 7, 2023
Listens, caring, sympathetic.
---
Feb 7, 2023
It is rare to find a doctor that exhibits the empathy, respect and responsiveness that I received from Dr. Lutze. I am so lucky to have her as my doctor.
---
Feb 6, 2023
Dr. Lutze is the most compassionate and caring provider I have ever had. I have the utmost confidence in her and appreciate her explanations and bedside manner. She is a true professional and I feel very comfortable when I need her help. I also appreciated the reception desk and lab employees.
---
Jan 23, 2023
Have had difficulty getting in touch through phone or My health.
---
Jan 23, 2023
She is amazing and very thorough...
---
Jan 23, 2023
As always, Dr. Lutze provides excellent care, listens and responds to all questions, is peasant and kind! And she gave me a referral to a specialist to take care of my medical concern.
---
Jan 16, 2023
She's always kind & attentive.
---
Jan 16, 2023
All good. She is knowledgeable and professional.
---
Jan 9, 2023
Dr. Lutze was prepared, efficient, and kind. She listened and answered my questions. I would definitely recommend her.
---
Jan 9, 2023
Dr. Lutze is always a pleasure to work with. She is very interested in my overall health. I have numerous issues that are addressed by specialists, Dr. Lutze acts as a general contractor to ensure issues are being treated and that test results and such are understood and current.
---
Dec 21, 2022
I was 12 minutes late to appointment and they took me anyway - I appreciate that very muchAid did a great job getting wax out of my ears
---
Dec 20, 2022
This clinic & staff appears to run very efficiently and I have no issues whatsoever.
---
Dec 19, 2022
Everything was great!
---
Dec 14, 2022
Dr Lutze and her assistant Brittani are extremely professional, very caring and friendly. I would whole heartily recommend them to my family and friends.
---
Dec 13, 2022
Dr Lutze always listens to my questions and responds to them so I can understand whatever is going on or the tests to be take. To find out what is happening to my body
---
Dec 7, 2022
Dr Lutze has been my primary for years, her and her office is always quick to respond to anything I need. Very happy.
---
Dec 5, 2022
I am very pleased with Dr. Lutze. I have recommended her to many.
---
Dec 5, 2022
Dr. Lutze always spends a lot of quality time with me during my annual physical. She explains things throughly and doesn't talk down to me. We come up with a plan for the upcoming year to maintain my excellent health. I feel well cared for with Lutze in charge of overseeing my health plan.
---
Nov 30, 2022
Dr. Lutze listen to me and we decided together what directions concerning my health I was to take.
---
Nov 23, 2022
Sincere, listens to all we say with direct eye to eye contact.
---
Nov 8, 2022
Dr Lutze is always caring and listening to my concerns . I wish more providers took her playbook for patient care and trust
---
Nov 8, 2022
I also would like to extend kudos to the gal that drew my blood. I'm a particularly difficult draw and she was so skilled The process was over before I thought it began.
---
Nov 7, 2022
DR. LUTZE is an excellent physician - discusses conditions openly & is clear & concise with her answers - my wife & I are very satisfied -
---
Nov 7, 2022
Dr. Lutze is one of the best doctors I have ever had. She listens, is compasionate, and takes time to explain things.
---
Nov 4, 2022
Overall it was informative and pleasant visit. One area of improvement could be in the blood testing sign in. The day of my visit they were very short staffed, and bit on edge. The wait time was long, 30-45 min.
---
Nov 3, 2022
I am very lucky to have Dr. Lutze as part of my health care team. I messaged her twice about my labs and she quickly responded to me both times. I appreciate everything the clinic and Dr. Lutze do for me.
---
Nov 3, 2022
I am very pro-active with my health and Dr. Lutze is always very supportive and encouraging.
---
Nov 3, 2022
Dr. Lutze was, as usual, personable, professional and comfortable to work with.
---
Nov 2, 2022
Love Love Love Dr. Lutze. She is so kind and personable, and the best listener. I love that her recommendations are usually supported lifestyle changes first before drugs. I can tell she's busy but she always makes time for me. I do wish this office would let me see her more quickly when needed for an urgent issue. I'm so happy she's my doctor. I don't mind if she's running behind because I know she is giving her patients the attention they need and deserve and sometimes that takes extra time.
---
Oct 25, 2022
Efficient operation
---
Oct 25, 2022
Lab was amazing. Blood draw was painless and results available online within 12 hours.
---
Oct 24, 2022
I am one that hates going to a doctor, but Dr Lutze has changed that for me, I actually now look forward to seeing her - as she has earned my trust with her extremely knowledgeable and compassionate care of me - she takes the time to get to know me and then comes in prepared for my annual visit - and then when there are new items that need attention, she performs the needed research to get back to me on in always a timely manner - she makes me feel very important to her and wants to make sure I live a healthy life. Whenever I send a message with a need outside of my annual visit, she immediately responds with the info and help I am seeking. Of all the doctors I have had in my lifetime so far, she by far exceeds them all !! I appreciate her down to earth style and the way she explains things in such a very understandable way to me too. I just love her to pieces :)
---
Oct 19, 2022
Dr. Cara Lutze & the entire staff were very professional -
---
Oct 18, 2022
I felt very well cared for after my visit with Dr. Lutze. She is very efficient and has all my information at her fingertips. She did a quick exam of my heart and referred me to several specialists and answered all my questions. Overall very productive visit!
---
Oct 18, 2022
Excellent care.
---
Oct 14, 2022
She has always been interested in my well being.
---
Oct 14, 2022
Very competent & efficient going through issues & treatment. Empathetic, good communicator, & compassionate.
---
Oct 11, 2022
Dr. Lutze is excellent. I enjoy my visits and we communicate often on MyHealth site.
---
Oct 11, 2022
Dr. Lutze is amazing. I always tell my friends and family to choose her for their PCP but she is not taking new patients at this time. The best doctor I have ever had!
---
Oct 10, 2022
Dr. Lutze is a very good physician. She takes the time to listen to my concerns and questions. She doesn't rush to get me out the door, caring and knowledgeable.
---
Oct 5, 2022
Great experience.
---
Oct 5, 2022
I am very satisfied Dr Lutze is my primary care physician.
---
Oct 4, 2022
Dr Lutze is wonderful. She's thorough, professional, an excellent listener and takes the time to answe my questions.
---
Oct 3, 2022
Dr. Lutze is excellent. I appreciate her good care! She is patient, thorough and knowledgable instilling my trust. She ordered labs and I waited 45 min for the blood draw. A tough wait when scheduling a medical appointment during a work day. Please consider staffing your phlebotomists differently.Thank you!
---
Sep 28, 2022
I have never had a bad experience when seeing Dr. Lutze.
---
Sep 28, 2022
On timeListened to meMade a plan of action for my medication
---
Sep 26, 2022
She even called me on her day off to follow up and make sure I got the referral appointment I needed.
---
Sep 26, 2022
Excellent care and attention to detail.