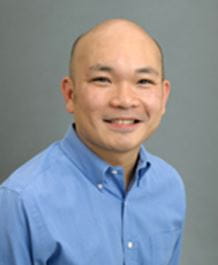 Call to Schedule
Ben Ly, MD
My Specialties:
Internal Medicine, Board-certified
My Areas of Focus:
Telemedicine
Languages:
English, Interpreters available for other languages
Affiliations:
Legacy Health Partners
Where I see patients
Where I see patients
503-413-5629
Monday-Friday, 8 a.m.-5 p.m.
About Me:
Board-certified in internal medicine, Dr. Ly is a primary care physician at Legacy Medical Group-Northwest. He received his medical degree from the OHSU School of Medicine, and completed residency at the Virginia Mason Medical Center in Seattle. He enjoys treating patients from all walks of life and has a special interest in transgender care. Prior to medical school, he worked in finance and developed a practice of investing early and redeeming dividends later. He uses the same principles in medicine, helping patients invest into their health early and experience valuable benefits over time. Dr. Ly is not accepting new patients at this time. Personal Interests: Snowboarding, running
Education:
Residency: Virginia Mason Medical Center
Internship: Virginia Mason Medical Center
Medical School: Oregon Health & Science University
Undergraduate: University of Minnesota
Year I Started Practice: 2010
Hospitals Served: Legacy Good Samaritan Medical Center
Patient Rating
Legacy wants every patient to have great care, every time. To help measure and improve patient satisfaction, we send surveys to randomly selected patients after their appointments. We use this feedback from the surveys to improve and enhance the care we offer. Learn more about our surveys & ratings
Average Rating: 5.0 out of 5.0
---
Sep 1, 2023
Dr. Ly has consistently shared his knowledge and expertise regarding my health issues with me in a clear and informative manner. He is empathetic and kind. His commitment to the community he serves is evident to all. He's also the best doctor I have ever known.
---
Aug 29, 2023
Ben Is the BEST. HAVE sent FRIENDS TO HIM. Good Sam is very lucky to have him
---
Aug 28, 2023
Always listens, very approachable, provides excellent information. I am a long term patient of Dr Ly's and will continue to see him. I trust his input and evaluations.
---
Aug 25, 2023
The physician and staff were very courteous and friendly. The appointment was very fluid.
---
Aug 22, 2023
We had a good discussion of a couple of new issues and some on-going issues. I was given follow-up recommendations for several issues that should be useful.
---
Aug 15, 2023
All very good. Dr. Ly is excellent and I am pleased that his assistants are high quality too.
---
Aug 8, 2023
Dr Ly is the medical professional I've always sought to make me feel comfortable acknowledging my medical realities. He was respectful,knowledgeable and very human
---
Aug 7, 2023
Dr. LY is a very professional and friendly too. I think he is the best PCP.
---
Jul 28, 2023
I don't use the phone to call this provider. I use the my health portal to make appointments. I requested an appointment sooner if one became available and this got me in about 2 weeks sooner. Dr. Ly is the best doctor I've ever had. He's smart, thorough and personable and I look forward to seeing him every year.
---
Jul 28, 2023
The meeting was very efficient without feeling rushed. Dr. Ly is always very compassionate and makes you feel cared for.
---
Jul 25, 2023
Dr. Ly is the best and I regularly recommend him to folks in my community. However, my experience with the Northwest Clinic as a whole has not been super positive. I've had bad experiences with providers, it's hard to get in touch with the staff, and I had to wait 4 weeks for an ER visit follow up.
---
Jul 25, 2023
It was disappointing to have to wait ~3 months for a clinic visit for a routine issue. This wait time is up significantly since I began seeing Dr Ly several years ago. I also find some of the MyChart interactions to be less than ideal as several times my messages to Dr Ly are inadequately addressed by someone else who 1) doesn't know me and 2) doesn't know or understand my health care background. For instance, I was planning to make a medication change for which some updated labs would've been useful. I was repeatedly told via MyChart messages from RNs or CNAs that the clinic policy does not allow for labs to be ordered ahead of an appointment. So, instead, I chose to forego the labs and make the medication changes anyway (via another provider) since I would have had to wait 3+ months for my visit and then a lab appointment. In the clinic and seeing Dr Ly: Wonderful. Wait times: Not good: MyChart messaging: Probably won't bother again.
---
Jul 7, 2023
Dr Ly is an incredible physician. Best doctor I've had in years and as a nurse practitioner,I am very experienced with health care providers. Dr Ly totally remembers all my issues,tests,and results..even without looking at computer screen. He involves me in the decisions about my health care , totally. He is warm, welcoming and so very kind and empathic. He is totally respectful of this [age removed] and treats me as a still productive person. What a gift it is to be his patient.
---
Jun 27, 2023
Legacy is extremely lucky to have him. But he is burning out, some thing I can see a mile away.
---
Jun 27, 2023
Always Helpful .. Feel cared for by Dr Ly!
---
Jun 26, 2023
Dr. Ben Ly is by far one of the most attentive and kindest providers I have met. He is understanding, does his research, and the team behind him is stellar. As a trans person, I am always treated with respect and listened to about my medical needs. Can't speak highly enough about Ben and the whole medical team behind him.
---
Jun 16, 2023
Dr. Ly was very attentive. He had already examined my medical records prior to my visit.
---
Jun 13, 2023
Dr. Ly is the best, never lose him!
---
Jun 9, 2023
Timely, informative, friendly.
---
Jun 6, 2023
Dr. Ben Ly is a very compassionate, dedicated and respectful doctor. He's been my primary doctor since I move from [location removed]. He knows my medical conditions and manages them all. He refers me and continue to communicate with my other doctors. He even visits me every time I'm admitted in the hospital and follow up with me soon after discharge. He's the best. I recommend him very highly.
---
Jun 6, 2023
My Dr. Ly is the best doctor ever. If he ever left, I would follow him where ever he would go.
---
Jun 6, 2023
Dr Ly is the best. He is very knowledgeable and easy to discuss all things related to my health. Love this provider!
---
Jun 5, 2023
Dr ly is extremely nice. It is hard to find a doctor who cares about parents like Dr. Ly. I am glad he is my primary care physician.
---
Jun 2, 2023
Communicating on My Heath using messages is not the best way to get an answer to an immediate problem or question.
---
May 26, 2023
Excellent health care. I trust Dr. Ly, which is very important to me.
---
May 23, 2023
Dr ly is the best I've experienced
---
May 15, 2023
It is always a pleasure to see Dr. Ly. He is compassionate, knowledgeable, and goes above and beyond to help me get the care I need.
---
May 15, 2023
This was a phone and it went.very well
---
May 1, 2023
My initial visit with Dr Ly was terrific. Dr Ly is impressive!
---
Apr 28, 2023
Ben Ly is exceptional! I truly value his patience, professionalism, kindness, thoughtfulness.FYI I waited in the phone queue for 45 minutes to connect with a scheduler to make this appointment.
---
Apr 28, 2023
Dr Ly is wonderful, he really takes the time to understand your needs. I appreciate that he remembers things from appointments from years ago. He is very kind and creates a welcoming open environment instead of a typical boring doctor kind of vibe.
---
Apr 28, 2023
I do not like the new policy of taking lab tests after the appointment. It should be before the appointment, so I can have a meaningful face to face discussion with my doctor.
---
Apr 25, 2023
Dr. Ly is the best doctor in the Legacy system! He is knowledgeable, active listener, compassionate and has a great sense of humor. All his patients that I know love him.
---
Apr 24, 2023
Dr Ly is an outstanding physician
---
Apr 24, 2023
Dr Ly is personable, knowledgable, well-prepared and thorough.
---
Apr 24, 2023
Very good Doctor.
---
Apr 11, 2023
Dr. Ly is very professional yet personable. I can't always talk to him easily, he always seems very interested in what I have to say.
---
Apr 4, 2023
Very impressed by Dr Ly's thorough examination and information provided regarding my condition. Excellent!
---
Mar 31, 2023
Dr. Ly is amazing. All I ever wanted was someone to listen and help me. He did that. We have a plan. I'm very grateful for him!
---
Mar 21, 2023
I love Dr. Ben!
---
Mar 14, 2023
All good experiences
---
Mar 13, 2023
My provider, Dr. Ben Ly, is the best doctor I've ever had. He is knowledgeable, keeps up with current medical news. I feel well cared for.
---
Mar 3, 2023
Dr Ly is the best.
---
Feb 28, 2023
Dr Ly is a caring and knowledgeable doctor . He rates the highest marks in every phase of his work. He is a credit to the medical profession.
---
Feb 27, 2023
Dr. Ly is a blessing to my husband....he listens carefully and always gently and thoroughly explains the issues of concern. There is increasing memory loss and need to address the consequences. Dr. Ly handled explaining that to my husband so that he really "got it" without resistance and his usual frustration over NOT being in charge (for which I am more than grateful!!!!)
---
Feb 27, 2023
I am always excited to visit Dr.Ly. It's a highlight of my day and I feel very lucky to have such a positive relationship with my doctor :)
---
Feb 21, 2023
I cannot recommend Dr. Ly highly enough and consider myself extremely fortunate to have him as my PCP. I am a trans woman with a background in healthcare and he is knowledgeable, caring, respectful, and has a wonderful bedside manner!
---
Feb 20, 2023
Dr. Ly is the best doctor I've ever had, hands down.
---
Feb 17, 2023
It's always been great experience. Grateful to have Dr. Ly as my primary care provider. He's thorough and personable as well.
---
Feb 14, 2023
My appointment with Dr Ben was for an annual checkup. We discussed changing some one of my medications and tests needed to make that decision. He set up the tests and followed up. We are in the process of deciding what the next steps are. He is always very proactive. I broke my wrist about 10 months ago. Even though he is not the one that did the surgery I spoke with him to get his Input because I trust him so much.
---
Feb 13, 2023
Dr. Ly is outstanding!!
---
Feb 13, 2023
I have recommended Dr. Ben Ly to others. I not only rely on his advice, I deeply appreciate that I am his patient. He is the best: intelligent, engaging, personable, kind, thoughtful and thorough. My only hope is that I'm able to continue with him as my physician for as long as I live.
---
Feb 10, 2023
Visiting Dr. Ly is like spending time with an old friend. He is caring and compassionate. I appreciate his openness to eastern medicine.
---
Feb 10, 2023
Great listener and solution seeker
---
Jan 24, 2023
There just wasn't enough time for a new patient appointment. Otherwise all was great.
---
Jan 23, 2023
Outstanding as usual!
---
Jan 23, 2023
Dr Ly is caring, thorough, and knowledgeable. As a trans patient, seeking medical care can feel scary sometimes, but this entire office (from receptionists, to MA, to nurses to MD) respected my pronouns and provided exceptional trans competent care. I have never felt more safe or better cared for by a provider. I really appreciate how transparent Dr Ly is with my care and how much I feel like I am making informed choices about my health. This is an excellent team and I would recommend them to anyone, thank you!
---
Jan 20, 2023
Excellent care!
---
Jan 16, 2023
Dr. Ly is an exceptionally knowledgeable and empathetic doctor. He's the best I've ever had in my years!
---
Jan 16, 2023
Dr. Ly is very kind, attentive, and easy to be around. He explains things very clearly and covered every concern I had during my appointment as well as after. I look forward to continue seeing him as my primary care provider.
---
Dec 30, 2022
Dr Ben Ly is the greatest!
---
Dec 16, 2022
Great visit.
---
Dec 12, 2022
It is very hard to get an appointment at Good Sam
---
Dec 6, 2022
Dr. Ly best doctor I've ever had.
---
Dec 6, 2022
Dr. Ly is the best doctor I've ever had, hands down.
---
Dec 5, 2022
Dr. Ben is a wonderful provider.
---
Dec 2, 2022
Dr. Ly is kind, caring and thoughtful. I really appreciate him as my provider.
---
Nov 18, 2022
Dr Ly is a careful, thorough and engaging physician who respects my opinions and provides what I feel is appropriate medical advice. I have great confidence in his skills and knowledge
---
Nov 18, 2022
Dr. Ben Ly is an outstanding primary physician. I feel totally comfortable, respected and fortunate to be in his care. Ben Ly is extremely competent and thorough. Lastly, his referrals to all the specialist are excellent!
---
Nov 15, 2022
Dr Ly always takes time to listen and explainWhen I have concerns . He is very thorough.I am lucky he is my doctor.
---
Nov 14, 2022
Dr. Ly has provided me with excellent healthcare for the last 7 years. He listens, he respects my choices, he's kind and thoughtful. I feel very fortunate to have him as my PCP.
---
Nov 8, 2022
Dr Ly listens to my problems and is very competent.
---
Nov 7, 2022
My main health concerns are related to lungs, heart and lower back. During my regular check-up, my doctor definitely checked in with me about my lung- and heart-related issues but not about lower back. I was not bothered by my lower back on the day of the visit and for that reason, I did not think to bring up. However, as the visit was annual physical, it would have been ideal that lower back Issue was discussed during the visit, considering I was receiving PT within the last 6 months.
---
Nov 7, 2022
Dr. Ben Ly is my health provider since I am employed in Legacy and I am always satisfied everytime I visit him because of his respect, knowledgeable and very accomodating traits which makes me feel so comfortable and open to our conversation. In this way, it brings a very good patient- doctor relationship. 5 Star to Dr. Ben Ly!!!
---
Nov 7, 2022
I love Dr Ly my husband left kaiser to join legacy because of Dr. Ly professionalism
---
Nov 4, 2022
Dr. Ly has always had significant client interest & concern. He is great at trying to fit you into his schedule. He is great about covering your past and current conditions as well as thinking forward. Only have had great experiences with him.
---
Nov 1, 2022
Always prepared. Always listens. Always clearly informs.
---
Nov 1, 2022
Dr. Ly is awesome - very attentive, caring, communicates clearly, and seems genuinely interested in any issues. I hadn't seen a doctor in years because of not so caring experiences and Dr. Ly put faith and comfort back into my own attention to my health.
---
Oct 31, 2022
Nothing bad. My provider cares.
---
Oct 31, 2022
My appointments are always on time.
---
Oct 25, 2022
Dr Ly is wonderful!
---
Oct 24, 2022
Always takes time and listens.
---
Oct 18, 2022
He was the best doctor/medical care provider I've ever seen. Companionate, knowledgeable and communicative. Can't recommend highly enough
---
Oct 17, 2022
Dr Ly is one of the most consientious physicians I have ever encountered.
---
Oct 14, 2022
This was a new patient visit and it was a splendid experience. Dr. Ly was kind, open to listening about anything, and explained things in a thorough, yet easily understandable way.
---
Oct 14, 2022
Top notch care
---
Oct 14, 2022
I've had nothing but wonderful visits with Dr. Ly. I've seen him for many years now. He has so much respect for his patients and staff. He really cares and listens to you, even big or small details. Legacy is Blessed to have Dr. Ly as a provider. Doctor of all Doctors!
---
Oct 10, 2022
Dr. Ly is a very caring physician who is very knowledgeable about my health issues. He spends time answering questions. I feel I am very lucky to have him as my internist. I feel I am in great hands.
---
Oct 10, 2022
I am wildly impressed by Ben Ly, who combines an uncanny ability to discuss my numbers, from my blood test, while deftly delving into other needed medical info AND calming my anxious questions. Two of my daughters have seen him as their physician, based on my recommendation.
---
Oct 3, 2022
Dr. Ly is an excellent provider and a great listener. He always shows extreme interest in what I'm having to say.
---
Oct 3, 2022
Dr Ly is amazing, helpful, thoughtful and engaging. I feel very comfortable with him as a provider and cannot understate how excellent he is a primary care physician.
---
Oct 3, 2022
My husband and I feel very lucky to have Dr. Ly as our Doctor.
---
Oct 3, 2022
It is always a pleasant and satisfying experience when I visit Dr. Ly. He is caring and attentive and thorough. I am so lucky to have Dr. Ly as my doctor. He is easy for me to talk to and he is always helpful in the ways that I need. I always appreciate the after visit summary he writes because it includes everything we talked about. He is an extra special person.