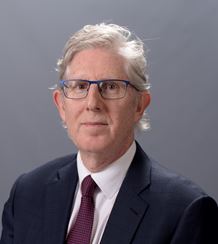 Arlan Mintz, MD, FAANS, FACS, FRCSC, MSc
Specialist
My Specialties:

Neurological Surgery, Board-certified

My Areas of Focus:

Acquired Brain Injury, Anterior Skull Base Surgery, Brain Metastases, BrainPath minimally invasive brain surgery, Brain & Spine Tumors, Brain Tumors, Chiari Malformation, Cranial Surgery, Hydrocephalus, Idiopathic Intracranial Hypertension, Intracerebral Hemorrhage, Meningiomas, Microneurosurgery, Neuro-Oncology, Neurotrauma, Skull Base Tumors, Sterotactic radiosurgery for Brain Tumors, Spinal Bony tumor and metastases, Sterotactic radiosurgery for Brain Tumors, Third Ventriculostomy, Traumatic brain injury, Trigeminal Neuralgia

Languages:

English

Gender:

Male
Where I see patients
Legacy Medical Group-Neurosurgery
2800 N. Vancouver Ave., Suite 130
Medical Office Building 1
Portland, OR 97227
503-413-4470
Legacy Medical Group-Neurosurgery
19260 S.W. 65th Ave., Ste 280
Medical Office Building 2, Legacy Meridian Park Campus
Tualatin, OR 97062
503-413-4470
About Me:
Dr. Mintz is the Medical Director, Chief of Neurosurgery for Legacy Health, and specializes in the neurosurgical oncology. Dr. Mintz offers comprehensive treatment options including awake craniotomy with cortical mapping and minimally invasive approaches using endoscopic and microscopic port surgery for patients with primary tumors, both benign and malignant in nature, as well as metastatic brain tumors. Dr. Mintz performed one of the first surgical procedures in the world using High Definition Fiber Tractography (HDFT) mapping to preserve critical areas of brain function during complex tumor surgery. He has been heavily involved in brain tumor research with participation in numerous clinical trials. He also specializes in the use of stereotactic radiosurgery, providing a comprehensive approach that can be tailored to each patient's condition. Avid scuba diver and underwater photographer.
Education:
Masters of Science: McMaster University
Residency: University of Ottawa
Internship: McMaster University School of Medicine
Medical School: McMaster University School of Medicine
Masters of Science: University of Toronto
Training: Dr. Mintz received an MSc degree in neurophysiology from the University of Toronto and his MD at McMaster University. His neurosurgical training in was in Ottawa, Canada and during his residency he completed a 2nd MSc in Clinical Epidemiology. He practiced for eight years in Canada before he was recruited to the University of Pittsburgh School of Medicine where he was an Associate Professor of Neurological Surgery and Radiation Oncology and director of University of Pittsburgh Medical Center's Adult Neurosurgical Oncology Program. Prior to joining Legacy Health, Dr. Mintz practiced neurosurgery and held leadership positions in New Jersey and Arizona. Dr. Mintz is board certified in neurological surgery in both the United States and Canada.
Year I Started Practice: 1997
Hospitals Served: Legacy Emanuel Medical Center, Legacy Good Samaritan Medical Center
No reviews are available at this time.