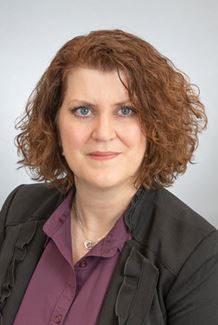 Call to Schedule
Angela Marshall Olson, DO, MPH
My Specialties:
HIV Medicine
Affiliations:
Legacy Health Partners
Where I see patients
Where I see patients
503-414-5190
Monday-Friday: 8 a.m.-5 p.m.
About Me:
Dr. Marshall Olson is a board-certified Internal Medicine primary care physician who has been practicing medicine as of 2006. She sees patients aged 14 and up, and her areas of specialty include preventing and treating HIV, sexual health issues including the treatment of sexually transmitted infections. She provides care for gender affirmation. Dr. Marshall Olson is proud to have graduated from Idaho State University for her undergraduate work and completed both her medical education and Master of Public Health at Des Moines University College of Osteopathic Medicine and Surgery. She completed her internship and residency at Legacy Emanuel and Good Samaritan Internal Medicine Residency Program. She is a strong advocate for care of the underserved and invested in real change to our broken medical system. In her spare time, Dr. Marshall Olson enjoys beekeeping and tending to her backyard chicken flock. She is an enthusiastic gardener and cooking student.
Year I Started Practice: 2007
Hospitals Served: Legacy Good Samaritan Medical Center
Patient Rating
Legacy wants every patient to have great care, every time. To help measure and improve patient satisfaction, we send surveys to randomly selected patients after their appointments. We use this feedback from the surveys to improve and enhance the care we offer. Learn more about our surveys & ratings
Average Rating: 5.0 out of 5.0
---
Nov 10, 2023
My experiences have always been great. Never have had any bad
---
Nov 6, 2023
Super...in every way.
---
Nov 2, 2023
I am a new patient with Dr. Angela Marshall Olson. I have had 2 visits with her and have found the experience to be excellent. I am thrilled to have found her and everyone In the office to be so thoughtful, kind and competent. I look forward to many years of care ahead.
---
Oct 31, 2023
Love Dr Angie and all the staff!
---
Oct 23, 2023
Blood tests znd referral for testing was explained very carefully.
---
Oct 20, 2023
It took too long to get the appointment
---
Oct 19, 2023
I wasn't nervous. It was good to get vaccinations, and blood tests to make sure everything is okay.
---
Oct 17, 2023
I think Dr. Angela Marshall is a very qualified, competent Doctor. I had a frustrating situation with her because I think protocols have changed and I had to see her before I could even schedule a surgery. Which has never happened in over the 30 years I have been seeing Legacy! I understand a pre op visit before surgery but did not understand that I could not even pencil in a tentative date for surgery until I saw her, which now has cost me over two months in waiting to schedule the surgery!,Is this a new protocol with you all? I would LOVE to know!!,
---
Oct 17, 2023
This experience from start to finish was the best I have ever had. Everyone was friendly and kind and listened to me and I felt comfortable for the first time ever. Dr Marshall Olson is literally the best doctor I've ever had the pleasure of meeting. She is wonderful and made me feel like a long time patient not just a number. I can't wait to come back!
---
Oct 17, 2023
Dr Marshall Olson and her nurse Kat are extremely knowledgeable and kind! I had an outstanding experience!!!
---
Oct 13, 2023
This was my first visit and I was impressed with the caring attitude of all staff. Dr. Olson was fantastic/ she listened, answered my questions, put me at ease and never made me feel like she was in a hurry to move on. I very much appreciated her!
---
Oct 12, 2023
This is my new provider. This was a get to know you visit. I am very glad to have as my new doctor.
---
Oct 9, 2023
I'm so happy to have found my new PCP provider. She was the most amazing Doctor I have had the pleasure (and blessing) to find to take over my primary care needs. I cannot express how very knowledgeable and professional she was! I definitely know I am in the best possible hands with her! I had to wSit more than 6 months, and it was so well worth the wait. Legacy Health is very fortunate to have her in this important capacity as a PCP physician! Thank you so very much. I can rest more easily as I already have confidence she is one of the very best physicians I have ever worked with! Honestly!
---
Oct 3, 2023
Very good experience....much better than expected for an initial visit.
---
Sep 25, 2023
Felt like dr Olson and staff listened and want to help,and offers help where they can.
---
Sep 25, 2023
I am new to this doctor and clinic and I'm very happy happy with my experience all around.
---
Sep 22, 2023
Dr. Angela is the best doctor I have ever, since my father was my doctor. I feel totally comfortable and relaxed which probably contributed to my low blood pressure.
---
Sep 22, 2023
Everything was fantastic with my provider and care team. I called ahead of time because the lab orders from my prior visit had not been sent to the laboratory and I was there to get my labs done. I called the office e and the person on the phone was not helpful and said she was filling In and would have to dig into my last visit to figure things out and that It wasn't going to be easy and I should just come in for my visit. I'm not one to argue so I just said ok and hung up. That person on the phone didn't seem to really want to help and since she was just filling In her level of care about It was non-existent.
---
Sep 21, 2023
This was the best Legacy visit I have had in a very long time. The ones close to my home (St. Helens) are rude, short, and not caring of patients, especially the Urgent Care. The one next to work in Raleigh Hills the entire staff is awesome. So glad I have them as my new PCP.
---
Sep 19, 2023
Direct contact with Dr Marshall Olson and Asst'/support staff is excellent. This clinic and others are severely understaffed and I am fortunate to have a comfort level and trust for my provider that allows me to work through the considerable frustration that comes with the insurance structure we must all deal with. Dr Marshall has great compassion and patience.
---
Sep 19, 2023
Great team . Caring and good listening skills
---
Sep 15, 2023
Great visit, I did not realize that I could get an appt to prepare for a traveling overseas. I was very happy why provider arranged the visit and I feel more confident I will have a healthy trip.
---
Sep 14, 2023
All good from support staff to doctor. Prompt, friendly, knowledgeable, listened, did not rush.
---
Sep 11, 2023
This Raleigh Hills Clinic team of providers/staff is in sync and transition to each others time with client/patient in an efficient yet personal manner. I know from experience that higher work forces can sometimes meddle too much with a well-running team or break them up to try to spread the good around but the magic of a good team cannot be recreated or formalized in a manual and should be, at the very least, left alone and at most, supported and praised.
---
Sep 11, 2023
The whole experience was pleasant
---
Sep 7, 2023
This is the most caring knowledgeable doctor I have seen In the last [removed] years of my life. I received impeccable care and attention and am very thankful.
---
Sep 7, 2023
This was initial visit,didn't seemlikeone because she was prepared and informed ofmy history. Met all my needs and requests. Aware of recent develop,ments. Sohappy and relieved to find her.
---
Sep 5, 2023
Had very good experience w/Dr Marshall-Olson and her nurse Kat-plus office receptionist . As a result of my recent bone density scores, the dr had initiated a phone appt earlier in the month to discuss the scores and possible actions/meds to take. This earlier contact made the decision-making at the in-person appt very easy. Felt very listened to and respected by both dr and nurse during tha appt. Also left with clear direction about upcoming steps I'll take for better health. Plus, later that day a nurse called to let me know the office had contacted another office for an upcoming procedure and that I would be hearing from them. I feel like I have had great attention and care from Dr Marshall-Olson and her staff!
---
Aug 28, 2023
Dr Olson is exceptional!! She listens carefully, explains her intentions and any instructions clearly. She never makes you feel like she's in a rush. Gives proper referrals when necessary!I'm so glad to have her as my doctor!!
---
Aug 25, 2023
Had an ER "visit" with head and spine trauma. Told to follow up with PCP. Called to do so, especially because I was still having significant pain and confusion. Was told I my Doc was booked a couple of months out. That person said they were sorry but, offered me no appointment at all, even in two months.
---
Aug 24, 2023
I felt so genuinely friendly with both Nurse Kat and Dr. Olson-Marshall that I want to have them over for dinner. Professionally, I appreciated their depth of knowledge about the health areas that I am working through and their careful listening and questions to further understand my health concerns.
---
Aug 24, 2023
While I traveled with my doctor from her previous practice to this one, I had only done tele-visits since her move. This was the first time to actually go into the facility. Everyone was great. The medical staff really put me at ease and were funny and upbeat. And I was grateful they were able to get me in immediately for a minor emergency visit. I traveled with my doctor since it's hard to find a great doctor these days. Dr. Marshall-Olson provides the best care and really takes the time to explain everything as well as listen. There is no rushing you in and out, which was the horrible care I used to receive when I was with OSHU where doctors never stayed in a visit more than 10 minutes. And always seemed upset like I was wasting their time trying to get clarity on an illness or treatment. They were always trying to pass me off to a nurse or someone else. I really hope this proposed merger with OSHU doesn't effect how my Legacy doctors are allowed to offer care.
---
Aug 10, 2023
This was a new patient visit to establish care all was very positive.
---
Aug 10, 2023
The only real negative was that I could see that the office in general was short staffed. Are used to see 2 to 3 people in the front office on the phones and handling paperwork, and at least two nurses assistance in the back. The last two times I have been there, I have seen one front office person, struggling to accommodate everything, and one nurses assistant.
---
Aug 7, 2023
It was my first visit with her and it was excellent.
---
Jul 31, 2023
It is EXTREMELY annoying to attempt to reach someone, or to leave a message, using the phone system! UPGRADE TIME!!!
---
Jul 27, 2023
Overall good from the time I walked into clinic to the visit completion.
---
Jul 21, 2023
Dr Marshall-Olson is totally respectful, interested and has all of the Anders I need. She and her PA are both excellent.
---
Jul 21, 2023
I love this provider and clinic. I've recommended her to two people who are now her patients. She actively listens and cares about her patients
---
Jul 18, 2023
Dr. Marshall-Olson was amazing as usual!
---
Jul 14, 2023
Everything was good
---
Jul 13, 2023
Dr Marshall Olson always has time to listen to what you have to say and never makes you feel rushed. She's very kind and caring.
---
Jul 11, 2023
I had a great experience/interaction with my provider and her assistant.
---
Jul 10, 2023
Calling the clinic has been hard. No answer. Left message and they got back to me, but they couldn't schedule computers down or something. I booked online. And said to call me if a cancellation. And they did. Perfect.
---
Jul 10, 2023
Such thoughtful, intelligent, and courteous care with this team. I am so thankful to be in their care!
---
Jun 30, 2023
Seems like too long in waiting room. Checked in for 1:40 apt and was called back to room after 2p. I wish receptionist could tell me apt was running late.
---
Jun 27, 2023
Dr Marshall-Olson is the best dr we have had. She listens, spends time with us and cares.
---
Jun 20, 2023
Provider was professional, knowledgeable, excellent listener and has a wonderful bedside manner and great communicator. Provider was very thorough and answered all of my questions and concerns in terms that I could easily understand. Provider went out of her way to explain my lab results, possible medications and side effects of medications. Providers assistant was equally attentive, thorough and gave a darn good shot. Excellent care by all!
---
Jun 13, 2023
All the answers I had were addressed.
---
Jun 8, 2023
I really appreciated how proactive the doctor was with my needs to see other specialist. I felt like she really cared for me and that we would have A good relationship in the future.
---
Jun 8, 2023
The Provider and her Medical Assistant made a great team. I felt like I was in good hands.
---
Jun 1, 2023
Waiting to get in to see my primary and surgeons is sub par Dr. Marshall-Olson recommended talking to surgeon about gall stones found recently. I called immediately and have received no call back for my cardiologist was supposed to have a 6 month recheck. Instead 10 months for first appt. Should have ability to book 6 month rechecks at time of present visit.
---
May 30, 2023
Very attentive and responsive; engendered confidence
---
May 26, 2023
Provider very kind, compassionate, knowledgeable, put me at ease about my health concerns
---
May 22, 2023
It took a little longer to get an appointment but I'm upset about it, after all I'm not my doctor's only patient. I was more then willing to wait because I know I will always get the best care.I really, really like Dr Marshall-Olson, she understands my health Issues, Is sympathetic & takes time to listen & do what's best for me.Also her nurses & receptionist's are some of the best I have ever dealt with.
---
May 18, 2023
This was a new patient ontro visit so some responses may not be accurate. I was very happy to switch to this provider
---
May 16, 2023
I always get excellent, informed, concerned, and thoughtful care and advice from my doctor and her nurse. They are the best!
---
May 15, 2023
I felt a good rapport with the provider and her assistant. Although it was my first time with the provider, it didn't feel like that.
---
May 11, 2023
This the first time I have seen Dr. Marshall Olson, and I was very impressed. I haven't had such a good visit with a PCP in many years. For the first time in many years, I feel like I'm in good hands.
---
May 9, 2023
I'm a new BCBS patient and, so far, I am very pleased.
---
May 1, 2023
Three month wait for appointment.
---
Apr 28, 2023
Dr Olson and her aide are great people. They were warm and welcoming the whole time, and easy to strike banter with. I appreciated the extra effort to be hospitable and entertaining in a Healthcare setting. Legacy should give them a fat bonus check.
---
Apr 28, 2023
The office staff, Dr. Angela Marshal Olson and her nurse, Kat, are friendly and very efficient. Dr Olson spent quality time with me, asking questions about my health and solving medical issues pertaining to this appointment. She is absolutely wonderful!!
---
Apr 24, 2023
Exceptional Dr. With quick immediate knowledge of my health concerns
---
Apr 24, 2023
Just super nice and helpful staff all around. Clean new offices, very bright interior. Nurses have been as outstanding as my doctor.
---
Apr 21, 2023
Everyone was very supportive, helpful, and kind! Have only been in once, so hard to say too much, but was very pleased with the attentiveness. Thank you!
---
Apr 18, 2023
This was my first visit to a provider under Regence as I just switched from Kaiser. I was very impressed with Dr Marshall Olson!
---
Apr 14, 2023
Dr Marshall Olson, her MA and front desk staff were incredibly kind and helpful. I truly appreciate a provider that takes the time to listen to me and make me feel comforted during my visit. Dr. Marshall Olson is truly exemplary - hands down the provider I have ever seen.
---
Apr 13, 2023
Very caring, gave good advise
---
Apr 10, 2023
I've been treated well with every visit.
---
Apr 7, 2023
Dr Marshall Olson is very engaging with her patients and Kat her nurse is the best.
---
Apr 4, 2023
I was very impressed with the doctor and nurse
---
Mar 31, 2023
Great visit! This doctor is exceptional, caring, and interested.
---
Mar 28, 2023
Outstanding Dr and assistant. Caring, knowledgeable, personable, attentive. I feel blessed to have finally found a provider and nurse that are clearly there for their patients.
---
Mar 28, 2023
Truly one of the best doctor visits I've had. From checking in, to the nurse taking vitals, to actually meeting with the provider. Everyone was so kind, listened to me, made eye contact & genuinely made me feel welcome.
---
Mar 24, 2023
Received no after visit summary. Hopefully it will appear on my health.
---
Mar 14, 2023
Took many months to get appt, waited 20 min past appt time to be seen, then she didn't have enough time to finish my visit and rushed off to another patient. I needed an urgent MRI and the request was not done until the next day in spite of my calling 2x and then only done once the lab called. Notes in my file are incorrect, a Rx she made needed correcting and a week later still not done.
---
Mar 10, 2023
Felt like I was being heard and my perspective on my health was respected.
---
Mar 10, 2023
She was very easy to talk to and very understanding. Had much medical expertise.
---
Mar 9, 2023
Dr. A. Marshall-Olson is a great doctor!
---
Mar 3, 2023
Took 3 weeks to convince front office I needed an appt.
---
Mar 3, 2023
Took to long to get appt
---
Feb 21, 2023
I always look forward to my visits with Dr Marshall Olson. She is always through and understandable, very open and approachable
---
Feb 20, 2023
I will say Dr. Andrea Marshall Olson was worth the wait I am grateful to find a PCP who will listen and take the time to know me and help coordinate my care with other providers if needed. However the same wait for appointments will again ensue with these providers.
---
Feb 17, 2023
Always on time, really listens to concerns, explains things well, very kind and caring
---
Feb 13, 2023
I was establishing as a new patient with this provider. I feel confident in their ability.
---
Feb 10, 2023
Dr Olson was friendly and made me feel at ease. The visit didn't feel rushed, she explained everything well and I felt taken seriously.
---
Feb 7, 2023
Doctor Marshall-Olson is an amazing provider. The staff at this clinic is extremely helpful and are quick to help you out.
---
Feb 2, 2023
Great doctor, and staff.
---
Jan 31, 2023
We are getting the best care we could hope for very pleased with everyone at the clinic.
---
Jan 31, 2023
Absolutely felt heard and cared about by all in the office.
---
Jan 30, 2023
Attentive, friendly reception staff. Wonderful medical assistant. Wonderful M.D. - congratulations on excellent staff.
---
Jan 24, 2023
My provider was thorough and had an excellent bedside manner.
---
Jan 24, 2023
Everyone was very friendly and I did not have to wait long.
---
Jan 24, 2023
I very much appreciate Dr. Marshall-Olson's intelligence mixed with warmth. She is a good listener and seems to keep current with studies.
---
Jan 23, 2023
Super knowledgeable, answered questions, empathetic great visit
---
Jan 20, 2023
Start to finish my visit was excellent. The gal that greeted me was so pleasant (in fact I thought, how does she do this all day!?), Cat was wonderful as usual - so personable and friendly as she got my vitals and updates. Dr. Marshall-Olson feels like a personal girlfriend that I'm discussing my issues with. So warm, and helpful with information and ideas. I feel like I won a jackpot in finding her as my primary care physician!
---
Jan 18, 2023
I love Dr. Olson. She is the first provider in my entire life to really listen and offer help and a deep understanding of her field.
---
Jan 16, 2023
This was an initial visit to become an established patient as need a new primary care MD since changed to Regence from Providence. All that I hoped for. Glad to have this provider as resource moving forward.
---
Jan 13, 2023
Dr AMO is an outstanding PCP
---
Jan 12, 2023
This was my first appt. with Dr. and she was great. My experience with the previous encounter with the clinic was disconcerting - shared that experience with the new physician.
---
Jan 12, 2023
Angela is the best HIV doctor I've ever had in the 20 years of this journey. She is an asset where ever she goes and will follow her where ever she goes.
---
Jan 11, 2023
The medical community is very busy and somewhat complex. I appreciate legacy providing future, months away, appointment availability, rather than the frequent statement I received no appointments available. All the office personnel I came across we efficient and kind with a smile. I'm looking forward to my next visit with Dr Marshall Olson.
---
Jan 10, 2023
Dr. Marshall Olson always takes the time to listen & validate my concerns. I can tell she genuinely cares about her patients. I am so grateful to have her as a provider!
---
Jan 10, 2023
Dr Marshall Olson is always well informed and understands my needs. She's easy to talk to and caring.
---
Jan 9, 2023
My first visit was excellent. I left feeling well cared for & confident about the care in future & I felt SAFE.
---
Jan 6, 2023
I have never found a doctor whom I liked better than Dr, Marshall-Olson. She is exemplary and empathetic.
---
Jan 5, 2023
Dr. Marshall Olson is excellent.
---
Jan 5, 2023
Late last year I was notified that the Providence system would no longer accept my supplemental insurance. Dr. Marshall Olson was the best possible outcome for me. She was thorough and listened. The check-in was smooth.
---
Dec 16, 2022
Very attentive and reassuring discussion and direction.
---
Dec 12, 2022
If was very positive! I got great answers and advice to my questions and felt very supported in my decisions and choices.
---
Dec 9, 2022
Extremely thorough and knowledgeable. Our first visit.
---
Dec 8, 2022
The office answer says this office is short staffed which cause delays and far out appt. scheduling.
---
Dec 8, 2022
The phone system you use is very confusing and never leads to speaking to a real person. My experience with it is lacking any positive feelings. I have found it easier to drive over their and asking for the care team to call me sometime today. You really need to fix this.
---
Dec 8, 2022
I've only seen this provider twice, as I had to find a new primary care doctor. So far, I've been pleased with this provider and the people in this clinic location. They have all been friendly, helpful and helped me in a timely manner.
---
Dec 5, 2022
I just moved back from [location removed]. This was my first visit in finding a new doctor. I was very happy with Angela Marshall Olsen. She listened to everything I had to say and was very respectful.