ER or urgent care?
Health problems don't always happen when your health care provider's office is open. There are times when you may need immediate, emergency care. See our guide in English or our our guide in Spanish (¿Sala de emergencias o atención de urgencias?) to know when you should go to an emergency department.
If your injury or illness isn't as urgent, you can call your primary care provider. Many clinics can see you within a day or so.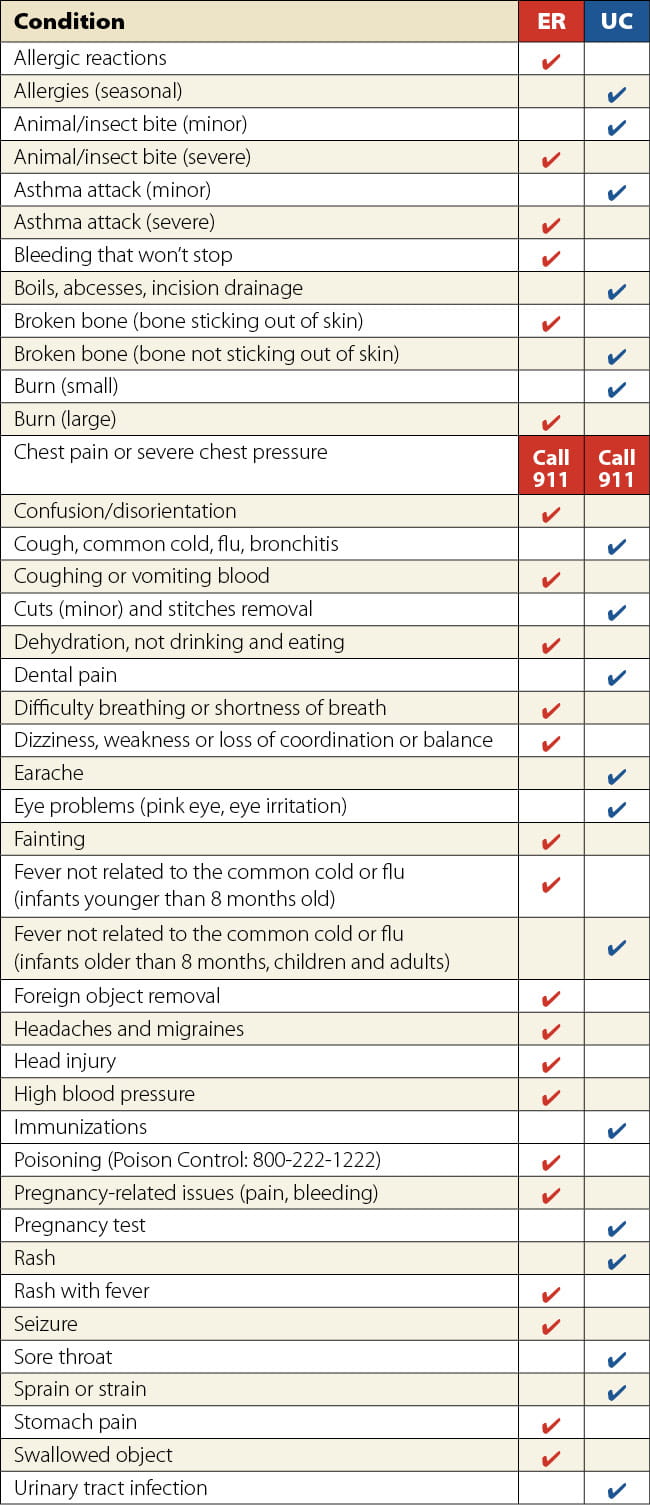 Legacy accepts all forms of insurance. Depending on your insurance, Legacy may need to collect a co-pay at the time of your visit.
[No text in field
Children's emergency rooms
Some Legacy hospitals include a separate emergency room designed with kids in mind. For the most challenging situations, young patients can be transferred directly to Randall Children's Hospital at Legacy Emanuel, which features a comprehensive network of specialists and a pediatric ICU.

When does a child need emergency care? The guidelines here can help. For extra peace of mind, fill out the consent form and leave it with your babysitter or temporary guardian, in case you're not available when your child needs emergency care.
Safety and injury prevention
Fast-track care
Many of our hospitals feature fast-track rooms designed to treat smaller health problems such as simple fractures and cuts or on-the-job injuries. By separating patients with critical needs, those patients with minor injuries or illnesses can be seen and treated more quickly. Hours of operation vary by site.