Provider wellness matters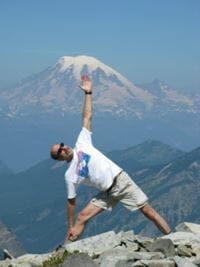 We can all expect to experience symptoms of burnout at some point or other during our career. The Legacy Medical Staff Wellness Committee has developed resources and tools to support providers and promote wellness.
The stress and strains we face are serious. We know that burnout affects our performance, increases requests to work part-time and, in some cases, to leave medicine completely. We are even familiar with suicide by colleagues.
Crisis and mental health resources
Need help now? Check out "Get help: confidential and free resources for medical staff members."
Legacy Provider Peer Support Program
Legacy medical staff members have a new resource to help in times of stress — whether it is an adverse event, being named in a lawsuit or an extraordinary event with emotional impact.
The Legacy Provider Peer Support Program matches providers with trained volunteer peer supporters, who will listen and provide support. These volunteers come from a variety of departments, locations and levels of expertise throughout Legacy Health. They are available to talk on the phone or meet in person. The program is free.
The goal of the Legacy program is to support clinician well-being and patient safety, and to reduce the feelings of isolation, guilt and depression that may result after a difficult clinical event.
To access the program or refer a colleague, email ProviderPeerSupport@lhs.org. Please include provider name and contact information. To ensure confidentiality, do not include details about the situation.
Visit the Legacy Provider Peer Support Program page on the Legacy Portal (Legacy login required).
Wellness is our priority — visit our site just for providers
We are committed to decreasing burnout and improving wellness for Legacy providers. Visit the wellness site on the Legacy Portal (legacyportal.lhs.org) — an exclusive place for medical staff members. It includes resources, research, CME/events, activities and information about our peer support program (Legacy login required).
Be well!