eDocTalk News
From the desk of Melinda Muller, M.D., interim Chief Medical Officer, Legacy Health
Thank you, Dr. Muller
By Kathryn Correia, President & Chief Executive Officer

Since last September, Melinda Muller, MD, has served as Legacy Health's interim senior vice president and chief medical officer. In that time, she helped lead Legacy during some of the toughest challenges we faced during the pandemic.
Dr. Muller's time as interim chief medical officer included an extensive surge in COVID-19 patients, the rollout of a complex, large-scale vaccination effort, significant weather emergencies, and a pandemic recovery marked by some of the heaviest ED volumes we have ever seen. Through it all, she has provided expert leadership within Legacy and in the collaboration with other health systems that has been so important this past year. Unsurprisingly, she has done it with unflagging energy and her characteristic good humor.
Dr. Muller has been integral to Legacy as a physician leader for many years. Before stepping up to become the interim chief medical officer, Dr. Muller held other key leadership roles that have advanced primary care and population health. I am excited to see how she will contribute to Legacy next.
Seth Podolsky, MD, started this week as our new senior vice president and chief medical officer. Through the end of August, Dr. Muller will work closely with him to provide continuity of leadership and help him onboard into his role. During that time, he, Melinda, and I will be talking about how to best leverage her considerable talents for Legacy going forward.
I want to express my heartfelt appreciation to Dr. Muller for her invaluable service during this critical period for Legacy Health.
Our value priority
By Melinda Muller, MD, Senior Vice President and Interim Chief Medical Officer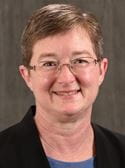 As Kathryn noted in her message last week, this month we are exploring value as one of Legacy's four strategic priorities. I want to follow on to her message by sharing some perspective about what that means for us as providers.
Our value priority is about how we increase the benefits of the care we provide while decreasing the burdens for our patients. Increasing the benefit of care means helping our patients get the best possible outcomes so they can enjoy their healthiest lives. Decreasing the burden of care means making it more cost-effective, convenient, and easier to navigate.
At Legacy, we plan to achieve this by becoming a health management company. By partnering with our Medicare, Medicaid, and commercial insurance payors to take responsibility for managing the overall care of their members, we believe we can raise the quality of care we provide even higher while decreasing the burdens and barriers our patients face. Eventually, we want to have 30% of our patients be part of one of these managed populations.
Legacy Health: The region's most five-star hospitals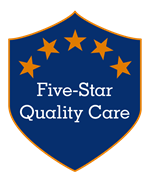 Coming out of the COVID-19 pandemic, Legacy Health achieved something that no other health system in the region can match. The federal government awarded three Legacy hospitals for delivering five-star quality care to our communities, giving Legacy the most high-quality hospitals of any system in the region.
Nominations now open: Portland Monthly – Top Docs
We heard your feedback and it's time to nominate our peers! Each summer, Portland Monthly invites you to nominate your peers for an annual guide to the Portland area's Top Doctors, Physician Assistants, and Nurse Practitioners as well as the Top Naturopaths, Complementary Medicine Providers and Mental Health Professionals.
Survey opens soon: voicing your concerns with KLAS EHR survey
Later this week, we will communicate more about an upcoming survey where your input is vitally important. Implementing, adopting, and optimizing our EHR solutions is a culturally transformative journey aimed at improving patient safety, providing a higher quality of care, and reducing unnecessary care-delivery costs by enabling you, as clinicians, to make decisions based on a more complete view of each patient's health.
EVENTS, ANNOUNCEMENTS, REMINDERS
---
J&J vaccine now available for order in all Legacy hospitals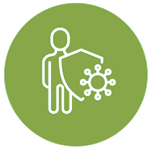 The J&J Janssen COVID-19 vaccine is now available for order in all Legacy hospitals—an important milestone in Legacy's effort to provide safe, fast, and equitable access to protection against COVID-19.
In
30 designated units
, nurses are screening all eligible inpatients 18 years and older and providing vaccinations after provider order.
E-prescribe update: Legacy aims for 100% adoption rate by Oct. 1 
Legacy Health is getting closer to its goal of 100% e-prescribing, which is required for all providers by Oct. 1, 2021. The initiative has gained momentum over the last few years, and by the close of 2020, e-prescribing accounted for three quarters of all prescriptions written across Legacy. Thanks to early adopters, Legacy has been able to hone processes while building a strong foundation ready for expansion.
Promoting well-being through education and research through the Oregon Wellness Program
All medical professionals experience remarkable stress dealing with work and personal demands. Many aspects of the profession are rewarding and enhance the wonder of your lives. Other demands, however, can be negative and may become disabling. While you are resilient in the face of severe stress, you may also become overwhelmed. Those are the times to reach out for support. OWP is structured to support physicians, advanced practice providers and physician assistants during these difficult times by helping you find the necessary resources to rebuild rewarding professional and personal lives.
Clinicians offer free, confidential counseling in private settings or, in some areas, through telemedicine.
New Family Birth Center opens at Randall Children's Hospital, welcomes first baby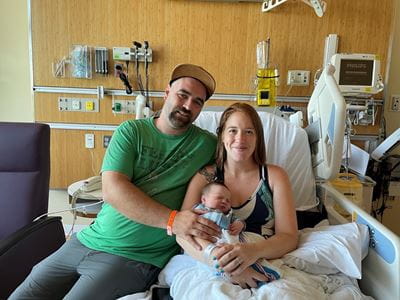 The July opening of the new family birth center at Randall Children's Hospital at Legacy Emanuel drew plenty of media coverage, both locally and nationally. The
Portland Business Journal
,
Portland Monthly
and
KPTV
were just a few of the outlets to cover the news.
At least one story wondered when the first baby would be born at the new center. Two days later we had the answer. Easton arrived, much to the joy of parents April and Ricky.
Updates to discharge recommendations in rehab notes
Please note the following change, to go into effect July 26.
What will change?
From the current Epic list of discharge recommendations available to rehab: "Skilled Nursing Facility (SNF)" will change to "High-Frequency Therapy" and "Home Health" will change to "Intermittent Frequency Services."
Why are we making this change?
Shifting from a location recommendation to a clinical service recommendation will allow for more flexibility with discharge planning and support care management, especially when discharge plans have to shift due to payor restrictions, social circumstances or other factors. Additionally, as we focus on delivering value in health care, there are opportunities to provide greater intensity clinical services in the home and thereby manage the total cost of care.
How will this impact me?
It should not dramatically change your practice. As always, the care management and rehab teams will support you to find the most appropriate discharge plan for your patient.
If you have questions, please reach out to Nick Kashey, MD, interim Vice President, Population Health, and Medical Director, Legacy Health Partners.
Donations from medical staff help local organizations
The COVID-19 pandemic forced the cancellation of numerous events hosted by medical staffs at Legacy medical centers. The groups donated that money, which totals $97,000, to several Legacy sites and local organizations.
EDUCATIONAL OPPORTUNITIES
---
Medicine now: a path toward health equity
Register now
to join the Oregon Medical Association on Saturday, Oct. 9, for Medicine Now: A Path Toward Health Equity, the association's annual conference. A virtual event with free admission, the conference features keynote speakers, breakout sessions and addresses from OMA leadership.